Car Hire – Search, Compare, and Save up to 70%!

Ok Rent A Car at Barcelona Airport
Carrer de Muntades, 2, 08820 El Prat de Llobregat, Barcelona
0034 971 126 880
Pick-up instructions
After collecting your baggage leave the main hall and follow the signage towards "Parking G". Leave the terminal heading the exterior walkway towards the "Parking G" access. At the end of the walkway, go to the lower level. At the lower level and at your left you will find the bus area. At this point you will find the black minibus with green OK Rent a Car. In case the shuttle bus is not there waiting for them. The telephone number for assistance is: 0034 971 126 880
Drop-off instructions
Please clarify Drop-off instructions with Car Provider upon Pick-up.
Customer Ratings and Latest Reviews
Overall value for money of your rental car
Ease of finding rental desk or representative
Efficiency of the car rental agents
Time spent picking up the car
Time spent dropping off the car
Overall condition of the car
Because we want to make sure each review listed here is left by a real customer, we don't have an option to post a review here. Instead, we ask each and every customer to leave a review after they return their rental. This way, you know that all reviews are authentic, verified, and trustworthy.
United Kingdom
Seat Ibiza
24 May 2022
Pros: Our biggest issue was poor signage at the airport pick up area. Our flight was a late night arrival and no one could tell us at the airport where area "g" was. We had to phone and hope we were in the right area. Better signpost needed.
Cons: We had annual insurance but weren't able to use it which was disappointing. Second driver was arriving a couple days later and able to go in with license etc but as we had left the area it wasn't allowed so couldn't add second driver.
8 September 2021
Pros: Easy transfer to and from airport.
Cons: Left waiting around for a long time before getting the car with no communication.
United Kingdom
Peugeot Rifter
31 August 2021
Pros: Drop off was very straight forward you check the car with a member of staff agree all is ok and that's it . 10-12 mins max
Cons: As always picking up a car is the longest process 45mins wait to be served. We bought our own Excess Damage Waver from the uk ( £18.00) No member of staff tried to sell us anything extra which was a refreshing change
Most Popular Car Hire Offers
Barcelona Airport
Mini
Fiat 500 or comparable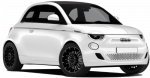 Barcelona Airport
Mini
Fiat 500 or comparable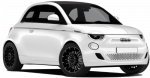 Barcelona Airport
Economy
Seat Ibiza or comparable

Barcelona Airport
Economy
Seat Ibiza or comparable

Barcelona Airport
Mini
Fiat 500 or comparable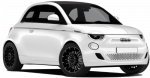 Barcelona Airport
Economy
Seat Ibiza or comparable

Barcelona Airport
Mini
Fiat 500 or comparable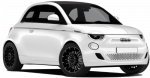 Barcelona Airport
Mini
Fiat 500 or comparable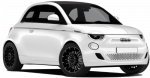 Barcelona Airport
Economy
Seat Ibiza or comparable

Barcelona Airport
Economy
Seat Ibiza or comparable

Barcelona Airport
Mini
Fiat 500 or comparable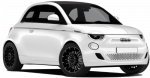 Barcelona Airport
Economy
Seat Ibiza or comparable

Top Suppliers at Barcelona Airport
Olimpia Rent a Car
+34972364710
Aeroport De Barcelona-El Prat, 08820, Barcelona
£ 142 - £ 292
Working hours

SIXT
+34871180192
Aeroport T1, 08820, Barcelona
£ 48 - £ 287

National
+34935219095
Aeropuerto Del Prat, 08820 El, Barcelona
£ 66 - £ 198
Nizacars Rent A Car
+34937065967
Carrer de l'Alta Ribagorça, 20, 08820 El Prat de Llobregat, Barcelona
£ 50 - £ 67
Working hours

Alamo
+34935219095
Aeropuerto El Prat Terminal 2, C-32B, 08820 El Prat de Llobregat, Barcelona
£ 62 - £ 170

Enterprise
+34935219095
Aeropuerto El Prat Terminal 2, C-32B, 08820 El Prat de Llobregat, Barcelona
£ 63 - £ 186
Key'n Go
+34918340262
(T1), Aeropuerto de Barcelona-El Prat, El Prat de Llobregat - 08820 Barcelona
£ 49 - £ 52
Working hours

Thrifty
+34932983637
Aeropuerto de Barcelona-El Prat, 08820 El Prat de Llobregat, Barcelona
£ 45 - £ 74
Working hours

Keddy
+34902105055
Aeropuerto El Prat, Terminal 1, 08820, Barcelona
£ 43 - £ 62
Working hours
Leasys
+34931147223 / +34663003945
Av. De Les Garrigues, 49, Pol Mas Blau Ii
£ 27 - £ 41
Working hours

Centauro
+34931931844 / +34966360360
Poligono Mas Blau II, Carrer Alta Ribagorca, 30, 34 08820, 08820 El Prat de Llobregat, Barcelona
£ 168 - £ 187

Hertz
+34902011959
Aeropuerto de Barcelona-El Prat, 08820 El Prat de Llobregat, Barcelona
£ 57 - £ 92
Working hours

Europcar
+34911505000
Aeropuerto El Prat, Terminal 1, 08820, Barcelona
£ 44 - £ 245
Working hours

Budget
+34902108495
Bcn T1 & T2 Pick Up Dropoff
£ 65 - £ 125
Working hours

Avis
+34902108495
Aeropuerto De Barcelona, El Prat, Barcelona, 08820
£ 62 - £ 139
Working hours

+34931128227 / +34607570209
Aeroport de Barcelona-El Prat, 08820 El Prat de Llobregat, Barcelona
£ 15 - £ 98
Working hours
Dollar
902011959
TERMINAL 1 AND 2
Working hours
Firefly
+34663722166 / +34931935705
El Prat De Llobregat, Terminal 2, Building B
£ 28 - £ 39
Working hours
Mon:
00:01-01:00; 08:00-23:59
Tue:
00:01-01:00; 08:00-23:59
Wed:
00:01-01:00; 08:00-23:59
Thu:
00:01-01:00; 08:00-23:59
Fri:
00:01-01:00; 08:00-23:59
Sat:
00:01-01:00; 08:00-23:59
Sun:
00:01-01:00; 08:00-23:59
Interrent
+34965233169 / +34918344064
Barcelona–El Prat Airport, C-32B, 18, 08820 El Prat de Llobregat, Barcelona
£ 40 - £ 45
Working hours
Rhodium
+34918341400
Barcelona Flughafen - Shuttle
Working hours

Goldcar
+34918341400
Barcelona–El Prat Airport, C-32B, 18, 08820 El Prat de Llobregat, Barcelona
£ 35 - £ 40
Working hours