About Our Content Creators
At DiscoverCars.com, we care about the usefulness of our content. Our goal is not only to provide accurate information but information that travelers can use to make their trip as memorable as possible. Who would be better at providing travel information than travelers themselves? We assembled a team of content creators who collectively have more than a decade of experience traveled in locations across the world. They know not just how to provide accurate information, but also exactly what content would be of most use to someone traveling to that particular destination (especially, as odds are, they've been there).
Anna Pernice is the founder of Travel Fashion Tips, a travel and lifestyle blog that she has been operating since 2013. Anna is a blogger, journalist, social media strategist, photographer and more!
A traveler at heart, Elizaveta has been managing content for DiscoverCars.com since 2019. During that time, she has lived in Turkey and traveled to Norway. Elizaveta's background is in content management. She moderated content for large websites such as Ask.fm and now gets to combine her professional and personal passions managing travel content. A word of advice from Elizaveta: "No matter what you do, leave plenty of time when returning to the airport with a rental car, that way if it takes time to find the rental return, you can still make your flight. Last-minute flights are expensive!"
Daniel C.
Content Manager
A world-traveler, Daniel has been creating content for DiscoverCars.com since 2019. Before that, he had traveled through some 50 countries, highlights of which include traveling by rental car across the United States, experiencing the danger of the sun in Brazil, and freezing in Lapland in the middle of winter. Though Daniel's degrees are in Economics and Finance, his passion is creating travel content. Even when staying put, writing travel-related pieces let him experience the thrill of travel. A word of advice from Daniel: "Always carry plenty of water with you, make sure bears are aware of you, and carry snowshoes in Lapland in winter.".
Jonathan D.
Dutch Translator
Jon studied Tourism Management and after his studies got straight into the wonderful combination of travelling, diving and exploring for a tour operator. He changed his goggles for winter boots and lived in Russia for several years. Now he combines freelance translating with collecting wonderful stories from all over the world. Lately, he's getting more and more into fly-and-drives and loves to drive around on empty roads for hours.
Mark, 28 years old, was born in Ukraine but grew up in Germany. He speaks German, English Russian, and Ukrainian but translates mostly into German and Russian. He studied translation and has been working as a freelancer for a few years. He currently works in the Globalization Services department of one of the major developers of ERP software and continues to freelance at the same time. He loves traveling and always rents a car for his vacations. The ideal vacation for him includes Greek beaches and a convertible. Not owning a car, he also rents when home, averaging 25 rentals a year.
Julia grew up in Latvia and has lived in many different European countries, including Ukraine, France, Italy, UK, Portugal, Greece. She has always been a language enthusiast. She had been translated and interpreted for her school and friends before it became her profession. She learned to speak 10 languages by the age of 25 and holds two master's degrees. She started traveling quite early, going to her grandparents in Ukraine over the summer as a child. She has now visited nearly 35 countries to date and has countless stories of gales and big waves from her time working on sailboats crossing the oceans. She thinks that when living in a large city, renting a car when needed can be a much better and cheaper option than owning one. And she does just that.
Sofia grew up in Sweden, close to the border with Norway, and as a result, she was often surrounded by a myriad of different dialects and accents which certainly helped fuel her fascination with languages. By the age of 18, she could read and understand French, Italian, Latin, and Norwegian and was highly proficient in English – a consequence of being a book lover who wasn't always willing to wait for translations of her favorites. She has two bachelor's degrees and now supports herself as a freelance English-Swedish translator. One of her most life-changing experiences was a bus trip that allowed for many stops along the way to see all the countries lying between Sweden and France. In Paris, she swore she'd come back, and has several times since.
Mammad was born in Azerbaijan into a family of philologists. He speaks Azerbaijani, Russian, English, and Turkish. Mammad received a degree in Acting and Directing for Dramatic Theater from Azerbaijan State University of Culture and Arts. In his free time, he writes novellas and other stories in both Azerbaijani and English including many about his life as a member of our Customer Support team. Mammad also has studied translation and has translated various texts for us. He enjoys traveling, has visited 15 countries, and recommends renting a car when traveling with family for convenience. His dream destination is Burkina Faso.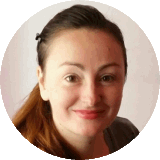 Carmen T.
Romanian Translator
Carmen lives in the beautiful country of Romania and has had a passion for foreign languages and creative activities ever since she was a child. She learned Italian by watching cartoons and then followed her passion and continued to study Italian and English. Carmen graduated from university with a language degree and then worked in human resources and IT helpdesk support. In the last few years, she returned to her first love, languages. Now, as a freelance translator, Carmen has been given the opportunity to translate and even transcribe a variety of content but also the freedom to work from any place she wishes. Carmen thinks that the importance of mobility cannot be understated and being able to have content in one own's language when choosing to rent a car is most helpful.
Argyris hails from Greece and has a bachelor's degree in Electronic Computer Systems Engineering. As an avid reader and admirer of languages, he loves learning new things and communicating in different ways. He is passionate about his work and has made many improvements in working processes in companies he previously worked for, which saved time and costs. Since 2010, he has translated and reviewed more than 2.5 million words in various niches including website and article translations, travel, insurance-related services, e-commerce, business, marketing, software localization, Android/iOS apps and games, game design, clothing, accessories, equipment and more. In his spare time, he loves traveling and exploring new destinations while sharing his experiences through creative writing.
Editorial Policy
At DiscoverCars.com, we take pride in providing quality content. Our content creators do their utmost to make sure that all information is correct and up to date. But we all know that information in the travel world can change quickly. We, therefore, can not be held liable for inaccurate information. If you feel that one of our pages is out of date or inaccurate please contact us so that we can correct it.