Car Rental – Search, Compare, and Save up to 70%!

Dollar at Orlando Airport
9201 Airport Blvd, Orlando, FL 32827, USA
001 866 434 2226
Pick-up instructions
On the Arrivals level please go to the airport car rental centre that all the major car hire companies use.
Drop-off instructions
To return a rented car, please get to level R1 of the parking garages. "A" Garage is located on the west end, while "B" Garage is on the east end.
Customer Ratings and Latest Reviews
Overall value for money of your rental car
Ease of finding rental desk or representative
Efficiency of the car rental agents
Time spent picking up the car
Time spent dropping off the car
Overall condition of the car
Because we want to make sure each review listed here is left by a real customer, we don't have an option to post a review here. Instead, we ask each and every customer to leave a review after they return their rental. This way, you know that all reviews are authentic, verified, and trustworthy.
United States of America (USA)
Ford Focus
April 21, 2022
Cons: The only service we received was They Are Out Of Cars along with 20 other families screaming..WHY
United States of America (USA)
Mazda 3
March 31, 2022
Pros: Wasn't able to get car because I didn't have a major credit card & its says Dollar but was referred to another car company
Cons: Total bullshit
United States of America (USA)
Ford Focus
March 10, 2022
Pros: Price
Cons: Had to wait 4 hours
November 21, 2021
Pros: A company of scammers just wanted to take more and more sand money from me from the insurance who told me that the insurance you gave me was not good for another passenger in the car and added another $ 100 and made every effort to tell me that the car I took is small and not enough and for me to upgrade
United States of America (USA)
Ford Focus
November 18, 2021
Pros: Good, service representative was a little rude but it overall was good.
Cons: Rep was a little rude
United States of America (USA)
Mazda 3
August 4, 2021
Pros: A part from price not much.
Cons: Long waiting in line, almost 1 hour. Agent obviously pushing for and insisting on the insurance, despite having car rental covered by regular insurance that we had. Clearly motivated by upselling the services. Car was older model, which I suspect was assigned to us due to lower price we paid.
United States of America (USA)
Mazda 3
July 16, 2021
Pros: very quick transaction time
Cons: Before booking in Florida, I wasn't told about the tolls, so I purchased the $54.00 toll, but calculated I only would have spent $13 in tolls.
United States of America (USA)
Mazda 3
June 9, 2021
Pros: The agents were ALL very rude. They need to learn how to speak
United States of America (USA)
Nissan Rogue
May 25, 2021
Cons: Too many hidden costs when they wouldn't let me take the car without signing up to $42 dollars a day !! I'll stick to Alamo in future !!
February 19, 2020
Pros: it was all right
Cons: didn't show the car
January 5, 2020
Pros: Its simple and straight to the point. Excellent telephone support. Easy drop-off and pick process.
Cons: Queue at airport takes ages even when only few ppl. Need to use more digital technology for ppl to pre-submit info e.g. drivers license.
Most Popular Car Rental Deals
Orlando Airport Car Rental
Economy
Chevrolet Spark or similar

Orlando Airport Car Rental
Compact
Ford Focus or similar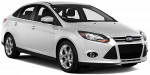 Orlando Airport Car Rental
Intermediate
Mazda 3 or similar

Orlando Airport Car Rental
Standard
VW Jetta or similar

Please check the Rental Conditions for each specific vehicle prior to booking as some conditions, particularly the deposit and deductible, may differ based on the class of vehicle.
Free cancellation with a full refund up to 48 hours before your pick-up time, Unlimited mileage, Loss Damage Waiver
(with zero deductible)
, Third Party Liability (TPL), Supplemental Liability Insurance (SLI), Vehicle registration fee, Free modifications, Customer Facility Charge (CFC), State Tax.
E-Toll is not mandatory, however, all of the rental cars are equipped with a SunPass/e-toll transponder that is glued to the windshield of the car and is not removable.
Prepaid tolls are available for 8.99-21.49 USD per day.
Personal consumption will be charged separately at the end of the rental period.
If the customer declines Toll pass / E-toll device, a penalty of 15 USD for each toll used in addition to the cost for each unpaid toll will apply.
Please note, that it is difficult to avoid Toll Roads while driving in Florida State, so it is highly recommended to activate Toll Device offered by the provider in order to avoid violation charges (up to the full amount of security deposit). Note that it is not possible to use personal Toll device or pay on spot.
Minimum rental age is 25 years.
A Young driver fee is not applied.

There is no maximum age.
A Senior driver fee is not applied.

The driver license must have been issued by authorized authorities at least 1 year(s) before the date of the commencement of the rental.

In addition to the regular driver license, an International Driving Permit is also mandatory if the national driver license is not written in English.
Please note that the International Driving Permit is valid only if accompanied by the regular driver license.

In order to pick up the car, the following documents are required: passport, valid driver license, credit card on a main drivers name, booking voucher.
Deposit and deductible policy
The Deposit amount is either 250 USD or 15 % of the estimated total of the rental, whichever is greater.

The deductible/excess amount is 0 USD.
At the time of pick up, customers will be required to pay the amount of the rental.
The following credit cards issued on the main driver's name are accepted: MasterCard, Visa, American Express. Any other cards or cash payments are not accepted.
When using Visa, a 15 % surcharge on the total cost of extra equipment and services will apply.

The main driver must provide a physical payment card in their name with enough funds to cover the deposit to pick up the car. The rental company will neither accept virtual credit cards (e.g., GooglePay or ApplePay) nor someone else's card (including family members).
Geographical restrictions
Domestic one-way rentals are possible on request and for an additional charge.
International one-way rentals are not available.
Crossing country borders is forbidden to the following country: Mexico.
Crossing country borders is allowed to the following country: Canada.
In order to travel to the following country(ies):Canada, customer must purchase the following insurance policy(ies): Premium Roadside Assistance.
Optional extras and services

Prices for extras are shown on the booking page.


Port pick ups must be specially requested when reserving the car and are only available in the following locations: Miami, Fort Lauderdale, Port Canaveral.
The vehicle is provided with a full tank of fuel and must be returned with the same amount in order to avoid additional charges.
The maximum rental period per agreement is 62 days.
If the renter would like to extend the rental period, renter should return to the car hire office at the end of the rental period to sign a new agreement.
Service outside of business hours is available by request and for an additional charge.

Period of time, during regular working hours, when the car is still guaranteed for the customer, if the customer is late for pick up (the grace period) is 29 minutes.
Top Suppliers at Orlando Airport