Car Rental – Search, Compare, and Save up to 70%!

Goldcar at Catania Fontanarossa Airport
Catania Airport,CardPark Bulding, Via Fontanarossa 20 95121 Catania, Sicily
0039 0 645 209 634 / 0034 965 233 425
Pick-up instructions
How to arrive: The office is located at a private area (where the rest of the rental companies are) about 80/100 me-ters from the arrivals terminal, and therefore customers do not need to take a shuttle bus.
Drop-off instructions
Please clarify Drop-off instructions with Car Provider upon Pick-up.
Customer Ratings and Latest Reviews
Overall value for money of your rental car
Ease of finding rental desk or representative
Efficiency of the car rental agents
Time spent picking up the car
Time spent dropping off the car
Overall condition of the car
Because we want to make sure each review listed here is left by a real customer, we don't have an option to post a review here. Instead, we ask each and every customer to leave a review after they return their rental. This way, you know that all reviews are authentic, verified, and trustworthy.
September 5, 2022
Pros: I couldn't pay with my card nor book it on my girlfriend name so I had to drop the reservation and use a different provider!
May 2, 2022
Pros: Smooth process, good prices, quality car
Cons: The locations of desks and parking could be better signposted
United Kingdom
Fiat Panda
January 7, 2022
Pros: Speedy handing over of the car when I returned it
Cons: Ling queue for pick up as I waited more than 1 hour. The representative insisted i took an additional insurance which I had put in place already. I did not end up taking the additional one and but representative kept saying that would not cover anything
December 15, 2021
Pros: I recived the model of car I've reserved
Cons: I spent 130 Euro more for the insurance because Goldcar's agent told me that the insurance I've payed to you was totally ineffective to cover damages in case of accident. So the total cost of my rent doubled and I feel such as zombasti pulled my leg.
October 8, 2021
Cons: The service is not helpful at all. In fact, I felt like I made a problem cause I came. I had a problem with picking up a car and they didn't want to find a good solution for me. Completely different than in Maggiore.
Czech Republic
Opel Corsa
September 24, 2021
Pros: Although I requested a Goldcar representative to rent a car on the date and at the agreed place, I was refused. As a reason, I was told that the payment card is not acceptable. It was a sufficiently covered payment card completely identical to the one with which I paid the above deposit on 20.08.21. The offer of full coverage in cash (including deposit) was also rejected. I stayed at the airport with luggage without any vehicle with a booked date of accommodation at a distance of 120km. Horrible
Cons: Refusal to rent a car using the same payment card with which I have already paid a deposit for renting a car. Goldcar car rental is not located in the arrival hall of the airport, as advertised, but in the car rental center outside the arrival hall.
France
Citroen C3 Aircross
August 31, 2021
Cons: Absolute scammers. The Goldcar employee that gave me the car never informed me of any penalties if some gas would be missing. They handed me an Italian contract, even when I indicated I don't speak one word of Italian. Then when I drop off the car with some gas missing, the lady tells me everything is fine and I put my signature. 15 minutes later, I get charged €11 for gas (ok..) and €50 penalty (crazy!). They don't mention on purpose. Just Google Goldcar. Total scammers!
August 23, 2021
Pros: Correct information and very quick.
Czech Republic
Opel Corsa
August 13, 2021
Cons: The Goldcar desk is not placed directly in Catania arrival hall but out side of airport. Goldcar is hard to find as there are no information signposts. Goldcar desk agent do as much as she can to impose additional insurance even though I had full coverage. (20 minutes time). In total I spent 2,5 hours to get a car. I looked for Goldcar desk for 0,5 hour. Additionally about 1,5 hour wait in the queue. Next about 25 minutes of time together with rental desk agent even if I was checked out online.
August 6, 2021
Pros: nothing, you are cheating people
Cons: we didn't like it all, will never use your service again and will share the experience we got with everybody
July 22, 2021
Cons: There was no staff member when dropping off the car, although this was during official working office hours. Also no confirmation mail after that, that everything is OK with the car.
July 8, 2021
Cons: I danni della macchina non erano tutti segnalati. la pulizia della Macchina sia interna che esterna non era stata fatta.... O fatta male
June 30, 2021
Pros: I do not get my ordered car. My flight was a delay because COVID19, and we arrived at Catania at 5 p.m. instead of 11a.m. Officer in GOLDCAR explane me, that my order canceled. money, which I pay do not return me. I have to order car again, and pay twice. My best regards you will get from IF insuarence , because I insuare my jornej.
November 1, 2020
Cons: The car had lots of scratches that weren't marked by the rental company. The agent there was rude
October 16, 2018
Pros: The car is working, just this!
Cons: The second insurance covers the first one! So I gave money for nothing ...
United States of America (USA)
Opel Corsa
September 20, 2018
Pros: Nothing, they were rude and after waiting one hour and thirty minutes they tell me I can't rent the car.
Cons: Everything.
United States of America (USA)
Citroen C4 Cactus
August 28, 2018
Pros: I did not like the service at all.
Cons: They charged more money than quoted. And I will persue this issue. They took advantage of us
United States of America (USA)
VW Polo
August 8, 2017
Cons: It took an hour and a half to get the car. I was charged more because they did not have the car I reserved available.
United States of America (USA)
Opel Adam
April 13, 2017
Pros: Nothing!
Cons: They were completely dishonest and we were taken advantage of by their staff.
October 5, 2016
Pros: nothing
Cons: the attitude and the concept of car insurance was a major issue and it was an issue for everyone so the que for pick took quite long time. Thanks to discovery car call center they cleared all our questions. All the explanations coming from the agent was not satisfying and made it all worse and more and more confusing. It was almost a strategy to meke you get confused and accept all extra charges which was way much more than the rental price. I will never ever ever again use gold car services
Most Popular Car Rental Deals
Catania Fontanarossa Airport Car Rental
Mini
Fiat Panda or similar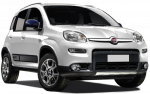 Catania Fontanarossa Airport Car Rental
Mini
Fiat Panda or similar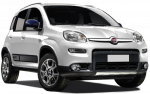 Catania Fontanarossa Airport Car Rental
Economy
Fiat 500 or similar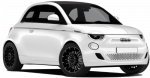 Catania Fontanarossa Airport Car Rental
Economy
Fiat 500 or similar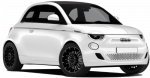 The above prices are only approximate and were last updated at 17:14 on 2023-02-06. Prices may vary based on the booking dates, length of rental, and car class.
Please check the Rental Conditions for each vehicle prior to booking as some conditions, particularly the deposit and deductible, may vary based on the class of vehicle.
Free cancellation with a full refund up to 48 hours before your pick-up time, Unlimited mileage, Collision Damage Waiver
(deductible:

€ 1100.00

)
, Theft Protection, Supplemental Liability Insurance (SLI), Airport surcharge, Free modifications, State Tax.
Minimum rental age is 21 years.
A young driver fee applies to drivers under the age of 25.

There is no maximum age.
A Senior driver fee is not applied.

The driver license must have been issued by authorized authorities at least 1 year(s) before the date of the commencement of the rental.
A novice driver fee will apply to drivers who have held their driver license for less than 4 years.

A driver license printed using a non-Roman alphabet (Arabic, Japanese, Cyrillic, etc) must be supplemented by an International Driving Permit.
In addition to the regular driver license, an International Driving Permit is also mandatory if the customer is not a resident of the following country(ies): EU countries.
Please note that the International Driving Permit is valid only if accompanied by the regular driver license.

In addition to documents mentioned previously, the customer will need the following: valid driver license, credit card on a main drivers name, Passport or ID card, booking voucher.
In order to pick up the car, domestic renters must present the following documents: valid driver license, credit card on a main drivers name, Passport or ID card, booking voucher, Italian fiscal code card.
Deposit and deductible policy
A deposit will be blocked on the customer's credit card until the end of the rental period.
A deposit for a tank of fuel is required upon collecting the vehicle.

If the customer takes the following extra equipment: GPS Navigation system, then an additional amount of deposit will be held on their credit card.


The following credit cards issued on the main driver's name are accepted: MasterCard credit card, VISA credit card. Any other cards or cash payments are not accepted.

The main driver must provide a physical payment card in their name with enough funds to cover the deposit to pick up the car. The rental company will neither accept virtual credit cards (e.g., GooglePay or ApplePay) nor someone else's card (including family members).
Optional extras and services
Available special equipment: Baby seat (up to 1 year of age), Child seat (2-4 years of age), Booster seat (4-10 years of age), Young driver fee, Novice driver.
Prices for extras are shown on the booking page.

Adding additional drivers is allowed.
There is an additional charge for each driver.
Underage additional drivers are subject to both Young Driver and Additional Driver fees.
When picking up the vehicle, all drivers must be present and must provide valid documentation.

Optional extras are subject to the following additional charge(s): Premium Location surcharge, Airport Surcharge.

Delivery/collection service is not provided.
The vehicle is provided with a full tank of fuel and must be returned with the same amount in order to avoid additional charges.
A deposit for a tank of fuel is required upon pick up.
Diesel vehicles are available only by request upon arrival. Diesel vehicles are available for an additional charge.
The maximum rental period per agreement is 28 days.
If the renter would like to extend the rental period, renter should return to the car hire office at the end of the rental period to sign a new agreement.
Period of time, during regular working hours, when the car is still guaranteed for the customer, if the customer is late for pick up (the grace period) is 59 minutes.
Pick-up & Drop-off
| | |
| --- | --- |
| Mon: | 08:00 - 22:00 |
| Tue: | 08:00 - 22:00 |
| Wed: | 08:00 - 22:00 |
| Thu: | 08:00 - 22:00 |
| Fri: | 08:00 - 22:00 |
| Sat: | 08:00 - 22:00 |
| Sun: | 08:00 - 22:00 |
Top Suppliers at Catania Fontanarossa Airport