Car Rental – Search, Compare, and Save up to 70%!

Centauro at Catania Fontanarossa Airport
Via San Giuseppe alla Rena Fondo 4, 95121 Catania CT
0039 958 888 180
Pick-up instructions
Once you have collected your luggage, exit the building and follow the directions to terminal C. Keep walking until you see the sign 'Autonoleggi-Rent a Car' and then you will see the signs to the Centauro Rent a Car office.
Drop-off instructions
Vehicles must be returned to the Centauro car park and then you will be taken to the Departure Hall by Shuttle Bus.
Customer Ratings and Latest Reviews
Overall value for money of your rental car
Ease of finding rental desk or representative
Efficiency of the car rental agents
Time spent picking up the car
Time spent dropping off the car
Overall condition of the car
Because we want to make sure each review listed here is left by a real customer, we don't have an option to post a review here. Instead, we ask each and every customer to leave a review after they return their rental. This way, you know that all reviews are authentic, verified, and trustworthy.
January 27, 2023
Cons: I wanten a Fiat 500 but got a Hyundai (although low season)
United Kingdom
Ford Fiesta
August 13, 2022
Pros: No queues, kind and efficient staff.
July 30, 2022
Pros: Drop the car
Cons: We didn't receive the car we expect. A Lancia Ypsilon is not equal to a Ford Fiesta. Besides this I booked full is full. But fuel was 50%. Overall I paid to much car hire for what I get.
United Kingdom
Ford Fiesta
January 19, 2022
Pros: speed and ease
Cons: nothing
November 26, 2021
Pros: I like that everything was fine and no problems occured
Cons: Long queue for pick up
November 16, 2021
Pros: quick and easy process of return
Cons: car needed to be found at a parking lot by ourselves, without a companion of a staff member to confirm previous scratches marked in a rental form
July 8, 2021
Pros: Close to the airport. Friendly staff.
United Kingdom
Ford Fiesta
August 2, 2020
Pros: Nothing When we arrived in Catania, the car has not been given to us, because the reservation expired although we've paid required amount (€151) which has not been given back to us
Cons: Not a pleasant beginning of holidays.
United States of America (USA)
Ford Fiesta
July 27, 2020
Pros: No problem to switch to another car (with automatic transmission) when arriving at the desk to pick-up the car.
Cons: When returning the car I asked for a signature that the car was in undamaged condition. The lady chose to completely finalize the contract, which took quite some time, when I only asked for a signature. For me this was basically oké because I had time enough, but I was wondering why my request for a confirmation of the status of the car when returning was requiring so much time as in my opinion this is a standard request when returning the car. For the rest all fine.
August 8, 2019
Pros: Chrsp
Cons: Older car than previously
Most Popular Car Rental Deals
Catania Fontanarossa Airport Car Rental
Economy
Ford Fiesta or similar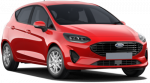 Catania Fontanarossa Airport Car Rental
Economy
Ford Fiesta or similar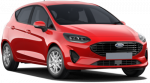 Catania Fontanarossa Airport Car Rental
Economy
Ford Fiesta or similar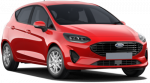 Catania Fontanarossa Airport Car Rental
Economy
Ford Fiesta or similar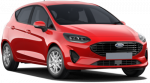 The above prices are only approximate and were last updated at 19:10 on 2023-01-24. Prices may vary based on the booking dates, length of rental, and car class.
Please check the Rental Conditions for each specific vehicle prior to booking as some conditions, particularly the deposit and deductible, may differ based on the class of vehicle.
Free cancellation with a full refund up to 48 hours before your pick-up time, Unlimited mileage, Collision Damage Waiver
(deductible:

€ 1050.00 - € 1650.00

)
, Theft Protection, Roadside Assistance (in the country of pick-up), Third Party Liability (TPL), Airport surcharge, Free modifications, State Tax.
Minimum rental age is 19 years.
A young driver fee applies to drivers under the age of 25.

There is no maximum age.
A senior driver fee of 5.00 EUR per day, with a maximum of 25.00 EUR per rental applies to drivers above the age of 75.

The driver license must have been issued by authorized authorities at least 1 year(s) before the date of the commencement of the rental.

The driver license must be written in Latin alphabet.
Driver licenses will be accepted if issued in the following country(ies): United Kingdom, EU.
Driver licenses from all other countries must be accompanied with International Driving Permit (IDP).
In addition to the regular driver license, an International Driving Permit is also mandatory if the driver license is written in a language other than that of the renting country and/or in characters that cannot be read in the renting country. Please note that the International Driving Permit is valid only if accompanied by the regular driver license. In order to pick up the car, the renter and each additional driver must present the following documents: valid driver license, credit card on a main drivers name, Passport or ID card.
Only physical driver's licenses are accepted (not digital versions).
Deposit and deductible policy
A deposit will be blocked on the customer's credit card until the end of the rental period.
A deposit for a tank of fuel is required upon collecting the vehicle.

It is only possible to pay and leave a deposit using the same card.
At time of pick up, customers will be required to pay the amount of the rental and a deposit.
It is possible to pay and leave the deposit only with following payment methods: Visa Electron, Visa Debit Card, MasterCard credit card, VISA credit card, MasterCard debit card.
Only cards issued in the main driver's name are accepted.
It is only possible to pay and leave a deposit using the same card.
The daily limit on the card used for payment must be high enough to cover the deposit. Otherwise, purchase of the following insurance policy(ies): Super Insurance is mandatory.

Maestro, American Express, Cash, Cheques, Diners, Prepaid cards is/are not accepted.

The main driver must provide a physical payment card in their name with enough funds to cover the deposit to pick up the car. The rental company will neither accept virtual credit cards (e.g., GooglePay or ApplePay) nor someone else's card (including family members).
Optional extras and services
Available special equipment: GPS Navigation system, Baby seat (up to 1 year of age), Child seat (2-4 years of age), Booster seat (4-10 years of age), Snow chains, Senior driver fee.
Prices for extras are shown on the booking page.

Adding additional drivers is allowed.
There is an additional charge for each driver.
Underage additional drivers are subject to both Young Driver and Additional Driver fees.
When picking up the vehicle, all drivers must be present and must provide valid documentation.

All extras are available at the rental counter. Prices vary, depending on the rental period.

It is allowed to add up to 3 additional drivers.
Delivery/collection service is not provided.
The vehicle is provided with a full tank of fuel and must be returned with the same amount in order to avoid additional charges.
A deposit for a tank of fuel is required upon pick up.
At time of drop off, customers should return the vehicle with a full tank and be able to show the gas station receipt confirming they have filled the tank, in order for the fuel deposit to be refunded.

In case of renting at the airport location, the customer must provide a valid flight number in order to make a reservation.
The maximum rental period per agreement is 29 days.
If the renter would like to extend the rental period, renter should return to the car hire office at the end of the rental period to sign a new agreement.
Service outside of business hours is available by request and for an additional charge.

Top Suppliers at Catania Fontanarossa Airport