Car Rental – Search, Compare, and Save up to 70%!

Surprice at Rome Airport Fiumicino
Via dell'Aeroporto di Fiumicino 164 , 00054 Fiumicino
0039 3 403 303 527
Pick-up instructions
The location is situated 2,5 km away from the terminal. We offer a free shuttle bus service (yellow - logo Park to air), from Departure Floor between T3 and T1, under the control tower.
Drop-off instructions
Please clarify Drop-off instructions with Car Provider upon Pick-up.
Customer Ratings and Latest Reviews
Overall value for money of your rental car
Ease of finding rental desk or representative
Efficiency of the car rental agents
Time spent picking up the car
Time spent dropping off the car
Overall condition of the car
Because we want to make sure each review listed here is left by a real customer, we don't have an option to post a review here. Instead, we ask each and every customer to leave a review after they return their rental car. This way, you know that all reviews are authentic, verified, and trustworthy.
United Arab Emirates
Mercedes Benz Vito
March 14, 2023
Pros: The car had a visible accident, unbelievable for a rental car
Cons: The policy you implemented for the car cleaning is very inappropriate, because not everyone has time to wash the car the first nor the last day
New Zealand
Mercedes Benz Vito
January 28, 2023
Pros: Good car, I was confident we would arrive to the car we had requested and we were not disappointed.
Cons: Insurance was difficult to understand. Time at the agents getting the car, took a long time. Car oil light kept coming on, difficult to get a refund for the oil top up so far.
January 8, 2023
Pros: Not crowded with customers at the desk
Cons: The insistance of the lady at the desk to make me purchase a cover from her as I was continuously bombarded by her that your cover had no value....
November 10, 2022
Pros: Very friendly co-worker!
Cons: It was difficult to find a place for shuttle bus. Maybe if you could in the future add some pictures to the description to be able to find that place.
United States of America (USA)
Fiat 500
October 4, 2022
Cons: We reserved a car with a GPS system because we had no idea where we were going. When we went to pick up the car the agent said no GPS without explanation or apology. We were on our own in a foreign country! Thank goodness for my phone.
August 22, 2022
Pros: The car was ok, the exact car we rented online
Cons: Our flight was delayed for a few hours so we were late by two hours to pick up the car. They told us it is considered "no show" and we had to pay an extra 200 euros for the same car we ordered….
United States of America (USA)
Land Rover Velar
August 16, 2022
Pros: They were not helpful at all. Worst company I have worked with.
Cons: Employees should know the address of their location. Car was supposed to have navigation and it did not and no refund. Charged an extra day because no one could help me find the location.
August 8, 2022
Pros: it was very friendly, helpful and efficient. The car was in excellent condition for a rental car. It was almost new (only 20000 km) and very clean
August 6, 2022
Pros: We were given a totally new car, hybrid, prefect
Cons: none
August 5, 2022
Pros: the new name is auto one...and no one told..so i was looking for something.
Cons: They didn't give me what i have paid for
United States of America (USA)
Fiat 500
August 3, 2022
Pros: They allowed me to get the car even though I was delayed by about 10 hours due to flight cancellations…
Cons: The Rome fiumicino office did not seem to pick up the phone, I tried about a dozen times from Munich to let Surprice know my flight was delayed…
July 29, 2022
Pros: Good price
Cons: The car I got was bigger than what I wanted thus costing more in gas
United States of America (USA)
Fiat 500
July 27, 2022
Pros: the car was great.
Cons: the pickup and drop off was a nightmare
July 27, 2022
Cons: I felt like the agent was not being very honest and looking for more ways to make money, especially during car check out.
July 23, 2022
Pros: The car met my travel itinerary without stopping despite needing a mechanical overhaul
Cons: They delivered a car that I had not rented. Delayed service and very clumsy, delivery of a dirty car and without review. The cap of the car fell off as soon as we left the company and we had to pay for a new original, which was already cracked.
July 10, 2022
Pros: Value for car was good, drop off was quick and easy since there was no line. Staff was friendly and seemed more organized at drop off.
Cons: Bad communication, infrequent shuttle service, 2 hour wait to pick up car because not enough staff, and the person that was working was still talking phone orders while a bunch of people waited their turn to pick up their cars. They claim it was because they were moving that wek.
June 30, 2022
Pros: quality of the car
Cons: estremely bad situation when returning the car. A group of people had to wait a very ling tine (some of them more than an hour. Personally I arrived at the office to return the car about 3:20 hours before my flight would leave, and only arrived finally at the airport 1:45 before that moment. 'Fortunately'my flight turned out to be delayed.
Norway
Mercedes Benz Vito
June 25, 2022
Cons: Pick up took one hour because of paperwork. The car overheated multiple times, and when I communicated that to Surprice, then I got no response. The office was closed (in the middle of the day) when I returned the car. The rate/price was very expensive.
United States of America (USA)
Fiat 500
June 23, 2022
Pros: Nothing!!! Never again. The place we ended having to get our car from (Surprice/Auto One) in Rome was an absolute disaster! The pickup took 4 hours. There was only 4 people in front of me in the line. The lady working the desk at a very sketchy place away from the FCO airport was literally screaming at all the custumers that had gone before me. Telling them their reservations had expired because they were more than two hours late from their pickup time.
Cons: Everything. The drop off was at a different location than the pickup which we were never told. It took 2 hours to find this. Thank God we dropped the car off a day early or we likely would have missed our flight. The pickup and drop off employees were all extremely rude and unprofessional. They couldn't care less about your time. Never ever again and I am reviewing in hopes to save others from this disaster of a company.
United States of America (USA)
Hyundai i10
June 16, 2022
Pros: easy return
Cons: The shuttle never came, I waited over 30 minutes with another traveler that went to a different car agency in the same location. I called the agency over 10 times and busy phone line. I had to pay for a taxi $10 EU and when I got to the agency they did not believe me. I waited over 75 minutes for a car. That is crazy, they have all my information why does it take that long, understaffed, slow, lazy, no rush, dont care???? I do have to say that the car return was much easier 15 minutes - done
United States of America (USA)
Fiat 500
June 8, 2022
Pros: The address listed on the internet is not the same as the actual address. This made finding the he location for pickup difficult.
United States of America (USA)
Fiat 500
May 13, 2022
Pros: The rep was very nice
Cons: The people in front of me took a very long time at no fault of the rep. The car also did not have window washer fluid
United States of America (USA)
Fiat 500
April 25, 2022
Cons: Car renter ran out of vehicles and the information never been passed on to the customer…
April 2, 2022
Cons: the time spent at the airport while waiting for the schuttle bus
United Kingdom
Smart ForTwo
January 9, 2022
Pros: We liked the vehicle but had issues with the car hire company when we ran into difficulties with the vehicle.
Cons: The staff were aggressive, rude and unhelpful. We had trouble with the vehicle, but as we had a separate excess insurance policy the car hire company were reluctant to help us and nearly left us stranded in a rural location, as they kept insisting we didn't have insurance with them. They were rude and had no respect for us as customers. I would never use Surprice again.
United States of America (USA)
Mercedes Benz Vito
November 8, 2021
Pros: The van was clean and the pickup was barely fast
Cons: The comunication was terrible, i had problem with the van because a bad maintainance and i Had to pay for this maintanance and when i called them, they didnt solved me. When i drop of the car, there's nobody to tell the situation, instead yet they told me they gonna be there. I spend time of my vacation solving the problem of the van, because a bad maintanance they gave to the van. At least I need the refund of what I spend in the oil mantainance and AdBlue that the van was empty of both ofthem
United Kingdom
Toyota Prius
November 3, 2021
Pros: the staff was nice
Cons: the time of the shuttle to the airport has to be improved, more frequent rides
United Kingdom
Fiat 500 X
November 2, 2021
Pros: very friendly and no pushy sales to convince me to buy more insurance.
Cons: where to get the bus is not very clear.
October 26, 2021
Pros: Good car.
Cons: Slow service upon returning the car.
United States of America (USA)
Smart ForTwo
October 5, 2021
Pros: Customer Service Representative who helped me both with the pick up and drop off of the car was really helpful, nice, and efficient.
United States of America (USA)
Smart ForTwo
September 28, 2021
Pros: They were super helpful when we picked up the car and made sure we knew where we were headed before we left.
Cons: We had no issues with the service
United Kingdom
Fiat Panda
August 23, 2021
Pros: nothing
Cons: charging a few hundred euro for tiny dent
United Kingdom
Toyota Prius
August 19, 2021
Cons: Didn't allow me to add a second driver
July 30, 2021
Pros: Price and quality of the car
Cons: Difficult to find it.
Most Popular Car Rental Deals
Rome Airport Fiumicino Car Rental
Mini
Smart ForTwo or similar

Rome Airport Fiumicino Car Rental
Mini
Hyundai i10 or similar

Rome Airport Fiumicino Car Rental
Economy
Ford Fiesta or similar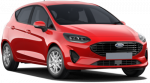 Rome Airport Fiumicino Car Rental
Economy Elite
Audi A1 or similar

Rome Airport Fiumicino Car Rental
Compact
Fiat Tipo or similar

Rome Airport Fiumicino Car Rental
Compact
Renault Captur or similar

Rome Airport Fiumicino Car Rental
Compact Elite
Volkswagen Golf or similar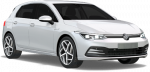 Rome Airport Fiumicino Car Rental
Intermediate
Jeep Compass or similar

Rome Airport Fiumicino Car Rental
Luxury
Land Rover Velar or similar

The above prices are only approximate and were last updated at 13:32 on 2023-03-29. Prices may vary based on the booking dates, length of rental, and car class.
Please check the Rental Conditions for each vehicle prior to booking as some conditions, particularly the deposit and deductible, may vary based on the class of vehicle.
Free cancellation with a full refund up to 48 hours before your pick-up time, Unlimited mileage, Collision Damage Waiver
(deductible:

€ 1200.00

)
, Theft Protection, Roadside Assistance (in the country of pick-up), Snow chains, Contract fee, Third Party Liability (TPL), Personal Accident Insurance, Airport surcharge, Free modifications, State Tax.
Minimum rental age is 19 years.
A young driver fee applies to drivers under the age of 25.

Maximum rental age is 80 years.
A Senior driver fee is not applied.

The driver license must have been issued by authorized authorities at least 1 year(s) before the date of the commencement of the rental.

In addition to the regular driver license, an International Driving Permit is also mandatory if the customer is not a resident of the following country(ies): EU.
Please note that the International Driving Permit is valid only if accompanied by the regular driver license.
Driver licenses from the following country(ies): China will be accepted only if the translation is approved by the Consulate or Embassy.

In addition to documents mentioned previously, the customer will need the following: valid driver license, credit card on a main drivers name, Passport or ID card, booking voucher.
Deposit and deductible policy
A deposit will be blocked on the customer's credit card until the end of the rental period.
The exact deposit is determined on pick up since the amount is dependent on the type of vehicle.
At time of pick up, customers will be required to pay the amount of the rental and a deposit.
It is possible to pay and leave the deposit only with the following payment methods: MasterCard credit card, VISA credit card, American Express credit card.
Prepaid cards is/are not accepted.
For the Luxury car group, a minimum of two credit cards issued on the main driver's name are required.

The main driver must provide a physical payment card in their name with enough funds to cover the deposit to pick up the car. The rental company will neither accept virtual credit cards (e.g., GooglePay or ApplePay) nor someone else's card (including family members).
Geographical restrictions
Cross border rentals are allowed only upon previous request.
Crossing country borders is allowed to the following countries: Andorra, Austria, Belgium, Croatia, Cyprus, Czech Republic, Denmark, Estonia, Finland, France, Germany, Greece, Hungary, Iceland, Ireland, Italy, Latvia, Lithuania, Luxembourg, Malta, Netherlands, Norway, Poland, Portugal, Slovakia, Slovenia, Spain-Mainland, Sweden, Switzerland, United Kingdom.

In the event that Cross Border & Territorial Restrictions are violated, all protections lose their validity.
Optional extras and services
Available special equipment: GPS Navigation system, Baby seat (up to 1 year of age), Child seat (2-4 years of age), Booster seat (4-10 years of age).
Prices for extras are shown on the booking page.

Adding additional drivers is allowed.
There is an additional charge for each driver.
Underage additional drivers are subject to both Young Driver and Additional Driver fees.
When picking up the vehicle, all drivers must be present and must provide valid documentation.

Certain additional drivers are subject to both an Additional Driver fee as well as either a Young Driver or Senior Driver fee. During winter season (from 15.11 until 15.04) Snow chains are included in price.


The vehicle is provided with a certain amount of fuel and must be returned with the same amount in order to avoid additional charges.
Service outside of business hours is available by request and for an additional charge.
Period of time, during regular working hours, when the car is still guaranteed for the customer, if the customer is late for pick up (the grace period) is 120 minutes. If the customer is late for a return for more than 120 minutes, extra day charges will apply, in addition to any other rental charges.
Pick-up & Drop-off
| | |
| --- | --- |
| Mon: | 08:00 - 23:00 |
| Tue: | 08:00 - 23:00 |
| Wed: | 08:00 - 23:00 |
| Thu: | 08:00 - 23:00 |
| Fri: | 08:00 - 23:00 |
| Sat: | 08:00 - 23:00 |
| Sun: | 08:00 - 23:00 |
Top Suppliers at Rome Airport Fiumicino