Car Rental – Search, Compare, and Save up to 70%!

Surprice at Milan Airport Malpensa
Via Cipriano Facchinetti, 51, 21019 Case Nuove Va, Italy
0039 0 240 044 331
Pick-up instructions
We offer a free shuttle bus service, marked as Auto One Terminal 1, from 2nd Floor (Departures) outside of gate 17, head to rental shuttle bus stop, calling the phone number 0039 0 240 044 331
Drop-off instructions
Please clarify Drop-off instructions with Car Provider upon Pick-up.
Customer Ratings and Latest Reviews
Overall value for money of your rental car
Ease of finding rental desk or representative
Efficiency of the car rental agents
Time spent picking up the car
Time spent dropping off the car
Overall condition of the car
Because we want to make sure each review listed here is left by a real customer, we don't have an option to post a review here. Instead, we ask each and every customer to leave a review after they return their rental car. This way, you know that all reviews are authentic, verified, and trustworthy.
United Kingdom
Ford Focus STW
March 13, 2023
Pros: Cost
Cons: No snow chains provided despite being on the booking
February 28, 2023
Pros: I liked the support they gave us when we needed to upgrade our car to have winter tyres. They were also very helpful when someone crashed into our car.
Cons: The trading hours meant we had to wait at the airport. The drivers that took us to the airport were poorly dressed and the cars did not have winter tyres as standard in winter.
February 4, 2023
Pros: Person on front desk
Cons: The adress
January 2, 2023
Pros: Reasonable price
Cons: Have not had car of ordered size / type. Had to take smaller car than ordered.
United Kingdom
Ford Fiesta
October 31, 2022
Pros: Friendly, easy.
Cons: Long process checking the car out. Tricky to know which minibus to take.
October 28, 2022
Pros: Can't think of something!
Cons: The endless time it took to pick up the car. The fact that the agent didn't attend to us when we dropped it off; she just sent us away in the shuttle to the airport saying that she had other customers to attend without checking out our car, which she did afterwards on her own. Mysteriously a forced door lock was found then, sth for which we were charged 180€; without even having noticed it. I only got the official check-out document after having complained to the office myself by phone.. .
October 20, 2022
Pros: Friendly staff
Cons: To many bulky cars and Big stickers on the car.
Israel
Mercedes Benz Vito
October 12, 2022
Pros: efficient
Cons: not attentive
October 2, 2022
Pros: All the staff are friendly and professional
Cons: The car wasn't clean and a bit damaged
September 6, 2022
Pros: They speak english. This way i was able to communicate with them.
August 18, 2022
Pros: The car was in good state
Cons: Very burocratic process, far away from the airport, had rules for everything. I have rented in other places and the never made so many problems as the staff in Surprice.
United Kingdom
Ford Fiesta
August 17, 2022
Pros: The car itself was good and in great condition.
Cons: Not having the requested booster seats was not acceptable but nothing was done about it.
August 17, 2022
Pros: The car hire stafff were brilliant
Cons: The fact I hired a car from a company then had to deal with another company, spent twice on the same full coverage, with discovery because I thought full coverage was best and with the car hire because the deposit of £1200 should there be a problem was reduced to £300 all a swindle if you ask me!
United States of America (USA)
Smart ForTwo
August 13, 2022
Cons: I believe this rental company is a scam. They refused to honor my booking, forcing me into paying 3x the original cost in additional insurance and fees. The desk is in a sketchy wooded carpark far from the airport; it once you're there you have little option of switching to an alternative company.
August 2, 2022
Pros: Horrible service
Cons: No service provided. The deposit I paid wasn't returned, the location is not at terminal 1, the shuttle is absent, no possibility to contact the company, lost time and money
July 12, 2022
Cons: Due to our delayed flight we arrived at 2pm vs 11.30am. We were informed that because we were 2hrs+ late we would be charged a new rate which was €130 more. Our car was sitting there had not been hired out, what a scam/money grab
United States of America (USA)
Mercedes Benz Vito
July 6, 2022
Cons: Horrific. First car didn't have working air conditioning. They arranged to swap it in Milan Central station. Milan Central station didn't know what was going on. Had to sit for 2 hours while it was resolved. But FAR more problematic was on the last day, the car wouldn't start. It took FOUR HOURS to get a resolution, as Surprice / AutOne kept passing me to roadside assistance (a different company), whose phone service was only italian. AutoOne took NO responsibility. Horrible.
United States of America (USA)
Fiat 500
July 4, 2022
Pros: I appreciated that they had, as advertised, a Fiat 500, which was the car I wanted to drive.
Cons: 1. They were difficult to find. It took 45 minutes. 2. The cars all had "rent or buy" me placards everyone on the car. 3. The agency was not on site at the airport, as advertised 4. The agency opened at 8a, causing us to be late for our flight 5. The most egregious of all was that the final inspected showed 3 small "scratches" on the wheel. Whether these were there before our rental or whether we caused them I do not know. But the standard charge was 250EU -- abusive and unethical.
United States of America (USA)
Mercedes Vito
June 21, 2022
Pros: Kind people and very helpful
June 15, 2022
Cons: They gave me a car down level of what i ordered!!!
June 12, 2022
Pros: great in getting us to the terminal after drop off. Really friendly
Cons: Unfortunately had to score down due to the previous issues mentioned with discover card booking mess. Also instructions on shuttle bus are incorrect on booking confirmation.
May 31, 2022
Cons: My flight was cancelled so I could not pick up the car in time and they cancelled my booking so I needed to find another car.
April 14, 2022
Pros: We got a brand new free upgraded car that drove brilliant.
Cons: Difficult to find pick up van at terminal. It is at Malpensa Departures 17 and not 16 where they will pick you up. The listed phone number was not working
Most Popular Car Rental Deals
Milan Airport Malpensa Car Rental
Mini
Smart ForTwo or similar

Milan Airport Malpensa Car Rental
Mini
Hyundai i10 or similar

Milan Airport Malpensa Car Rental
Economy
Ford Fiesta or similar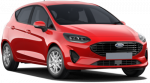 Milan Airport Malpensa Car Rental
Compact
Fiat Tipo or similar

Milan Airport Malpensa Car Rental
Compact
Renault Captur or similar

Milan Airport Malpensa Car Rental
Compact Elite
Volkswagen Golf or similar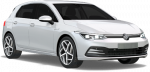 Milan Airport Malpensa Car Rental
Standard
Volkswagen Touran or similar

Milan Airport Malpensa Car Rental
Minivan
Mercedes Benz Vito or similar

Milan Airport Malpensa Car Rental
Luxury
Land Rover Velar or similar

The above prices are only approximate and were last updated at 18:26 on 2023-03-24. Prices may vary based on the booking dates, length of rental, and car class.
Please check the Rental Conditions for each vehicle prior to booking as some conditions, particularly the deposit and deductible, may vary based on the class of vehicle.
Free cancellation with a full refund up to 48 hours before your pick-up time, Unlimited mileage, Collision Damage Waiver
(deductible:

€ 1200.00

)
, Theft Protection, Roadside Assistance (in the country of pick-up), Snow chains, Contract fee, Third Party Liability (TPL), Personal Accident Insurance, Airport surcharge, Free modifications, State Tax.
Minimum rental age is 19 years.
A young driver fee applies to drivers under the age of 25.

Maximum rental age is 80 years.
A Senior driver fee is not applied.

The driver license must have been issued by authorized authorities at least 1 year(s) before the date of the commencement of the rental.

In addition to the regular driver license, an International Driving Permit is also mandatory if the customer is not a resident of the following country(ies): EU.
Please note that the International Driving Permit is valid only if accompanied by the regular driver license.
Driver licenses from the following country(ies): China will be accepted only if the translation is approved by the Consulate or Embassy.

In addition to documents mentioned previously, the customer will need the following: valid driver license, credit card on a main drivers name, Passport or ID card, booking voucher.
Deposit and deductible policy
A deposit will be blocked on the customer's credit card until the end of the rental period.
The exact deposit is determined on pick up since the amount is dependent on the type of vehicle.
At time of pick up, customers will be required to pay the amount of the rental and a deposit.
It is possible to pay and leave the deposit only with the following payment methods: MasterCard credit card, VISA credit card, American Express credit card.
Prepaid cards is/are not accepted.
For the Luxury car group, a minimum of two credit cards issued on the main driver's name are required.

The main driver must provide a physical payment card in their name with enough funds to cover the deposit to pick up the car. The rental company will neither accept virtual credit cards (e.g., GooglePay or ApplePay) nor someone else's card (including family members).
Geographical restrictions
Cross border rentals are allowed only upon previous request.
Crossing country borders is allowed to the following countries: Andorra, Austria, Belgium, Croatia, Cyprus, Czech Republic, Denmark, Estonia, Finland, France, Germany, Greece, Hungary, Iceland, Ireland, Italy, Latvia, Lithuania, Luxembourg, Malta, Netherlands, Norway, Poland, Portugal, Slovakia, Slovenia, Spain-Mainland, Sweden, Switzerland, United Kingdom.

In the event that Cross Border & Territorial Restrictions are violated, all protections lose their validity.
Optional extras and services
Available special equipment: GPS Navigation system, Baby seat (up to 1 year of age), Child seat (2-4 years of age), Booster seat (4-10 years of age).
Prices for extras are shown on the booking page.

Adding additional drivers is allowed.
There is an additional charge for each driver.
Underage additional drivers are subject to both Young Driver and Additional Driver fees.
When picking up the vehicle, all drivers must be present and must provide valid documentation.

Certain additional drivers are subject to both an Additional Driver fee as well as either a Young Driver or Senior Driver fee. During winter season (from 15.11 until 15.04) Snow chains are included in price.


The vehicle is provided with a certain amount of fuel and must be returned with the same amount in order to avoid additional charges.
Service outside of business hours is available by request and for an additional charge.
Period of time, during regular working hours, when the car is still guaranteed for the customer, if the customer is late for pick up (the grace period) is 120 minutes. If the customer is late for a return for more than 120 minutes, extra day charges will apply, in addition to any other rental charges.
Pick-up & Drop-off
| | |
| --- | --- |
| Mon: | 08:00 - 23:00 |
| Tue: | 08:00 - 23:00 |
| Wed: | 08:00 - 23:00 |
| Thu: | 08:00 - 23:00 |
| Fri: | 08:00 - 23:00 |
| Sat: | 08:00 - 23:00 |
| Sun: | 08:00 - 23:00 |
Top Suppliers at Milan Airport Malpensa