Car Rental – Search, Compare, and Save up to 70%!
Interrent at Madeira Funchal Airport
9100-105 Santa Cruz, Madeira, PORTUGAL
00351 291 523 689 / 00351 211 451 381
Pick-up instructions
Rental desk is located in arrivals hall.
Drop-off instructions
Please clarify Drop-off instructions with Car Provider upon Pick-up.
Period outside of business hours
Mon:
23:00-01:00; 06:00-06:59
Tue:
23:00-01:00; 06:00-06:59
Wed:
23:00-01:00; 06:00-06:59
Thu:
23:00-01:00; 06:00-06:59
Fri:
23:00-01:00; 06:00-06:59
Sat:
23:00-01:00; 06:00-06:59
Sun:
23:00-01:00; 06:00-06:59
Customer Ratings and Latest Reviews
Overall value for money of your rental car
Ease of finding rental desk or representative
Efficiency of the car rental agents
Time spent picking up the car
Time spent dropping off the car
Overall condition of the car
Because we want to make sure each review listed here is left by a real customer, we don't have an option to post a review here. Instead, we ask each and every customer to leave a review after they return their rental. This way, you know that all reviews are authentic, verified, and trustworthy.
United Kingdom
Fiat Panda
November 4, 2021
Cons: Was mis sold an upgrade told a smaller car wouldn't be able to manage around Madeira which was obviously not the case as we witnessed many small cars navigating the hills Not happy
United Kingdom
Opel Corsa
November 17, 2020
Cons: We did not like the service from the staff. The lady we dealt with at the airport desk was not at all friendly and did not explain why she was taking three card payments/authorisations, I had to ask her. When we collected the car, the man in the booth wasn't interested in checking the vehicle with us. We had to cut short our stay in Madeira due to COVID-19 by 6 days so returned the car early. Upon our return to the airport another man in the booth refused to come and check the car with us.
November 15, 2020
Pros: I really didn't like any of it.
Cons: Poor documentation, poor attitude by the staff. Charged in USD by default at a high exchange rate. No option to use my Euro debit card for rental payments. Drop point hard to find. No sign posts visible at night. Condition of car not stated on the damage form.
United Kingdom
Fiat Panda
November 14, 2020
Pros: My flight was delayed and my reservation was cancelled.
Cons: The lady at reception not friendly
United Kingdom
Fiat Panda
November 11, 2020
Pros: Nothing
Cons: Without a credit card, the cost increases by 6x as they make you pay a full insurance version of the rental. This is not explained anywhere beforehand and leads to an unexpected nasty surprise at the desk!
November 3, 2020
Pros: Nothing, they were rude and trying to set you off!
Cons: Just google their reviews, 1.2 stars!!! Don't ever go there, there is not one good review about this place
July 18, 2019
Pros: Car drop off was easy
Cons: I paid for full cover then went to pick the car up was told that wasn't full cover and had to pay an additional 118 euros .. in addition the car requested wasn't available and had to pay for an upgrade. The car had multiple areas of damage including damage where someone had what appears to have attempted to break into the car. My advise is use a larger company who don't intimidate you to purchase additional insurance when you have already paid for full cover insurance.
United Kingdom
Peugeot 108
March 2, 2019
Cons: I was disappointed to find Interrent is the same company as Goldcar having had problems with Goldcar in the past. I was the same procedure pressurising
Most Popular Car Rental Deals
Madeira Funchal Airport Car Rental
Mini
Fiat Panda or similar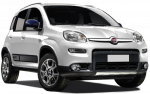 Madeira Funchal Airport Car Rental
Economy
Fiat 500 or similar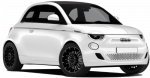 Madeira Funchal Airport Car Rental
Economy
Opel Corsa or similar
Madeira Funchal Airport Car Rental
Compact
Opel Astra or similar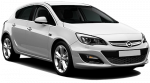 Madeira Funchal Airport Car Rental
Economy
Nissan Juke or similar
Madeira Funchal Airport Car Rental
Compact
Fiat Tipo STW or similar
Please check the Rental Conditions for each specific vehicle prior to booking as some conditions, particularly the deposit and deductible, may differ based on the class of vehicle.
Free cancellation with a full refund up to 48 hours before your pick-up time, Unlimited mileage, Collision Damage Waiver
(deductible:

€ 2000.00

)
, Theft Protection, Supplemental Liability Insurance (SLI), Airport surcharge, Road tax, Free modifications, State Tax.
The following surcharges may apply: Premium Location surcharge.
An E-Toll is offered in order to avoid violation fees.
An E-toll charge will apply; personal consumption will be charged separately at the end of the rental period.

The customer may also pay an administrative fee of 50 EUR plus consumption.
Minimum rental age is 21 years.
A young driver fee of 43.92 EUR per rental applies to drivers under the age of 25.

There is no maximum age.
A Senior driver fee is not applied.

The driver license must have been issued by authorized authorities at least 1 year(s) before the date of the commencement of the rental.

A novice driver fee will apply to drivers who have held their driver license for less than 4 years.

A driver license printed using a non-Roman alphabet (Arabic, Japanese, Cyrillic, etc) must be supplemented by an International Driving Permit.
Customers not resident in EU countries are required to present the following document(s): International Driving Permit (IDP) in order to collect the car.
Please note that the International Driving Permit is valid only if accompanied by the regular driver license.

In addition to documents mentioned previously, the customer will need the following: valid driver license, credit card on a main drivers name, Passport or ID card, booking voucher.
Deposit and deductible policy
A deposit will be blocked on the customer's credit card until the end of the rental period.
A deposit for a tank of fuel is required upon collecting the vehicle.
The exact deposit is determined on pick up since the amount is dependent on the vehicle.

If the customer takes the following extra equipment: GPS Navigation system, Toll pass / E-toll device, then an additional amount of deposit will be held on their credit card.
At time of pick up, customers will be required to pay the amount of the rental and a deposit.
It is possible to pay and leave the deposit only with following payment methods: MasterCard credit card, VISA credit card.
American Express, Cash, Diners, Debit cards is/are not accepted.

The daily limit on the card used for payment must be high enough to cover the deposit. Otherwise, purchase of the following insurance policy(ies): Super Relax Cover is mandatory.

The main driver must provide a physical payment card in their name with enough funds to cover the deposit to pick up the car. The rental company will neither accept virtual credit cards (e.g., GooglePay or ApplePay) nor someone else's card (including family members).
Geographical restrictions
Cross border rentals are allowed only upon previous request.
Details are available from the car rental company's reservation office.

In the event that Cross Border & Territorial Restrictions are violated, all protections lose their validity.
Optional extras and services
Available special equipment: GPS Navigation system, Baby seat (up to 1 year of age), Child seat (2-4 years of age), Booster seat (4-10 years of age), Outside of business hours, Young driver fee.
Prices for extras are shown on the booking page.

Adding additional drivers is allowed.
There is an additional charge for each driver.
Underage additional drivers are subject to both Young Driver and Additional Driver fees.
When picking up the vehicle, all drivers must be present and must provide valid documentation.

Optional extras are subject to the following additional charge(s): Premium Location surcharge, Airport Surcharge.
Delivery/Collection service is available only by previous request.
The vehicle is provided with a full tank of fuel and must be returned with the same amount in order to avoid additional charges.

Diesel vehicles are available for an additional charge. Diesel vehicles are available only by request upon arrival.
The maximum rental period per agreement is 28 days.
If the renter would like to extend the rental period, renter should return to the car hire office at the end of the rental period to sign a new agreement.
Period of time, during regular working hours, when the car is still guaranteed for the customer, if the customer is late for pick up (the grace period) is 59 minutes.
Pick-up & Drop-off
| | |
| --- | --- |
| Mon: | 07:00 - 23:00 |
| Tue: | 07:00 - 23:00 |
| Wed: | 07:00 - 23:00 |
| Thu: | 07:00 - 23:00 |
| Fri: | 07:00 - 23:00 |
| Sat: | 07:00 - 23:00 |
| Sun: | 07:00 - 23:00 |
Top Suppliers at Madeira Funchal Airport