Car Rental – Search, Compare, and Save up to 70%!

AddCar at Athens Airport
Agion Anargyron 74, (on Koropi exit to Athens Airport), Koropi 194 00
0030 2 106 624 372 / 0030 6 906 690 445
Pick-up instructions
Meeting point outside exit number 4 at the arrivals hall. The representative of addCar will be waiting in the arrival hall with addCar sign and the shuttle bus will take you to our office. If you need assistance call 0030 2 106 624 372 / 0030 6 906 690 445
Drop-off instructions
Please clarify Drop-off instructions with Car Provider upon Pick-up.
Customer Ratings and Latest Reviews
Overall value for money of your rental car
Ease of finding rental desk or representative
Efficiency of the car rental agents
Time spent picking up the car
Time spent dropping off the car
Overall condition of the car
Because we want to make sure each review listed here is left by a real customer, we don't have an option to post a review here. Instead, we ask each and every customer to leave a review after they return their rental car. This way, you know that all reviews are authentic, verified, and trustworthy.
United Kingdom
Skoda Octavia
May 31, 2023
Pros: The agents were very friendly and helpful. Got even biger nicer car than we ordered. Had a bit of wait on pick up,butafter call they arrived promptly. Got confusined on returning car,went to wrong place,but our faul,as we didnt clarify on pick up,after call all was clear. Overall very good service.
May 27, 2023
Pros: Helpful, efficient and quick rental. There was a problem with the aircon fan with the car provided and they changed it immediately.
May 7, 2023
Pros: Really nice people, good car, easy to deal with, quick admin, would absolutely use again.
Cons: Nothing.
United Kingdom
Fiat Doblo
May 4, 2023
Pros: They where very friendly guys got me the cheapest quote for the vehicle. Lovely doing business with you, I will be back one day to use your services again
April 21, 2023
Cons: i wrote to you with pictures the worst is that it maybe that the car was not inssured!!!
March 24, 2023
Pros: Discover card advertise that the car rental in terminal, but it was not true.
September 16, 2022
Pros: The staff and the car condition
Cons: It's far from the Airport.
September 13, 2022
Pros: No long queues. Efficient process. In and out in under 15 minutes.
Cons: Parking lot a little out of the way. But free shuttle service is available
United States of America (USA)
Nissan Micra
September 2, 2022
Pros: The gentleman who processed our service was great. Far from airport but personalized Pick up airport and friendliness made it not a big deal for us.. The car quality was low but overall no issues given the very low cost. Check -in and out processing was quick.
Cons: I would have upgraded to a better car but the service company was great- hassle free - no issues.
July 27, 2022
Pros: It was very efficient very friendly staff and helpful
May 26, 2022
Pros: quick pick up
Cons: location and waiting at the airport for the rep. Only Athens center city map available.
May 10, 2022
Pros: Friendly and efficient staff. Speak english. They answered to the phone when I called them for "delayed pickup". They call me back when driver arrived at airport for pickup. Driver was definitively a nice guy
Cons: n/a
United States of America (USA)
Opel Corsa
May 9, 2022
Pros: Good value: low price for a decent rental in overall good condition. Friendly and efficient rental staff.
Cons: Rental was advertised as full-to-full but ended up same-to-same with 2/8 fuel on rental. Rental car was a little outdated, not in the best conditions (but clean). Rental location is a little far away from airport, although shuttle is fairly efficient.
United States of America (USA)
Opel Corsa
May 3, 2022
Pros: Great service and price.
Cons: When we picked up the vehicle the gas was almost empty. It was frustrating we had to fill up our own tank. I'm not sure what's common in Greece, but car rentals should always start on a full tank. Everything else was great!
May 2, 2022
Pros: Polite and friendly stuff
Cons: cannot connect my phone to the car
May 1, 2022
Pros: Very polite staff
Cons: The car was old
United States of America (USA)
Opel Corsa
April 25, 2022
Pros: Fast, efficient, friendly, affordable
Cons: Was not clear enough how to find the shuttle and how we would recognize it.
April 24, 2022
Pros: Nice guys, glad to help, generally everything was ok.
Cons: Didn't show up at the pick-up point on time, I had to call them. The car wasn't the same as listed
April 23, 2022
Pros: Affordable and friendly
Cons: Difficulty arriving at Athens airport without local sim made it hard to connect and arrange pickup
United Kingdom
Skoda Octavia
April 22, 2022
Pros: Nice and clean car in good condition
Cons: Hidden charges and no refund on the excess fuel in the car when it was returned
United Kingdom
Opel Corsa
September 21, 2021
Pros: Nothing
Cons: Everything
September 16, 2021
Cons: 11 days after returning the car (without any damages), the money for the deductible is still blocked!
United States of America (USA)
Suzuki Alto
September 13, 2021
Pros: nothing was good and I do not make comments like this normally I
Cons: Where do I start? involved/unclear policies/different per each booking unlike any other car rentals experience I have ever known It is clear that the companies you use are making money off finding issues, so they can collect insurance $ from you. This takes time, energy and poo rservice to the customer I have never had to clean & vacuum the care before returning it or lose full $700 deposit-that is inappropriate. 2nd rental was international drivers License only- no email, no communication.
September 5, 2021
Pros: Compared to other companies the rental price was much better value.
Cons: We arranged to collect the car from their office not the airport and this was hard to find as the address was not where GoogleMaps shows.
September 3, 2021
Cons: I booked a car with full tank but I found the car only with a quarter tank
August 15, 2021
Pros: I have no problem with investing my time in the survey. The thing is that I do not understand English so well. Now it's a translation from Translate. When you send a message to the customer where to wait. . So the post didn't help and it's a shame
Israel
Toyota Corolla Sedan
July 28, 2021
Cons: The car rental experience was one of the worst I have come across. Upon arrival we received a vehicle different from the order and small in a way that did not allow us to load our luggage. The representative at the office acted rudely and refused to help us (and directly said that for her we could walk without taking the vehicle), so at the end of the day we drove 4 people with luggage inside the vehicle. The return of the vehicle was also unpleasant when the representative complained why we did
Most Popular Car Rental Deals
Athens Airport Car Rental
Compact
Opel Astra or similar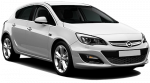 Athens Airport Car Rental
Compact
Opel Astra or similar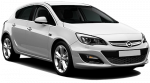 Athens Airport Car Rental
Standard SUV
Nissan Qashqai or similar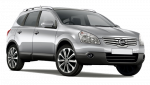 Athens Airport Car Rental
Standard SUV
Nissan Qashqai or similar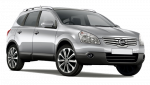 Athens Airport Car Rental
Standard SUV
Nissan Qashqai or similar
Athens Airport Car Rental
Standard SUV
Nissan Qashqai or similar
Athens Airport Car Rental
Luxury Van
Nissan Primastar or similar
Athens Airport Car Rental
Luxury Van
Nissan Primastar or similar
The above prices are only approximate and were last updated at 11:51 on 2023-06-02. Prices may vary based on the booking dates, length of rental, and car class.
Please check the Rental Conditions for each vehicle prior to booking as some conditions, particularly the deposit and deductible, may vary based on the class of vehicle.
Free cancellation with a full refund up to 48 hours before your pick-up time, Unlimited mileage, Collision Damage Waiver
(deductible:

€ 990.00

)
, Theft Protection, Roadside Assistance (in the country of pick-up), Third Party Liability (TPL), Free modifications, State Tax.
Minimum rental age is 23 years.
A young driver fee of 12.40 EUR per day applies to drivers under the age of 25, with a maximum of 62.00 EUR per rental.

Maximum rental age is 74 years.
A Senior driver fee is not applied.

The driver license must have been issued by authorized authorities at least 2 year(s) before the date of the commencement of the rental.

A driver license printed using a non-Roman alphabet (Arabic, Japanese, Cyrillic, etc) must be supplemented by an International Driving Permit.
Please note that the International Driving Permit is valid only if accompanied by the regular driver license. For driver licenses from countries not party to the International Driving Permit treaty, an official translation of the license must be presented with the original license.

In order to pick up the car, the renter and each additional driver must present the following documents: valid driver license, credit card on a main drivers name, Passport or ID card.
Deposit and deductible policy
A deposit will be blocked on the customer's credit card until the end of the rental period.
The exact deposit is determined on pick up since the amount is dependent on the type of vehicle.
The following credit cards issued on the main driver's name are accepted: MasterCard credit card, VISA credit card. Any other cards or cash payments are not accepted.

The main driver must provide a physical payment card in their name with enough funds to cover the deposit to pick up the car. The rental company will neither accept virtual credit cards (e.g., GooglePay or ApplePay) nor someone else's card (including family members).
Optional extras and services
Available special equipment: GPS Navigation system, Baby seat (up to 1 year of age), Child seat (2-4 years of age), Booster seat (4-10 years of age), Outside of business hours, Young driver fee, Delivery fee.
Prices for extras are shown on the booking page.

Adding additional drivers is allowed.
There is an additional charge for each driver.
Underage additional drivers are subject to both Young Driver and Additional Driver fees.
When picking up the vehicle, all drivers must be present and must provide valid documentation.

All extras are available at the rental counter. Prices vary, depending on the rental period.


The vehicle is provided with a full tank of fuel and must be returned with the same amount in order to avoid additional charges.
Service outside of business hours is available by request and for an additional charge.
Period of time, during regular working hours, when the car is still guaranteed for the customer, if the customer is late for pick up (the grace period) is 120 minutes.
Pick-up & Drop-off
| | |
| --- | --- |
| Mon: | 08:00 - 21:00 |
| Tue: | 08:00 - 21:00 |
| Wed: | 08:00 - 21:00 |
| Thu: | 08:00 - 21:00 |
| Fri: | 08:00 - 21:00 |
| Sat: | 08:00 - 21:00 |
| Sun: | 08:00 - 21:00 |
Top Suppliers at Athens Airport