Car Rental – Search, Compare, and Save up to 70%!

Thrifty at Fort Lauderdale Airport
600 Terminal Drive
001 8 772 830 898
Pick-up instructions
Rental desk is located in the arrivals hall.
Drop-off instructions
Please clarify Drop-off instructions with Car Provider upon Pick-up.
Customer Ratings and Latest Reviews
Overall value for money of your rental car
Ease of finding rental desk or representative
Efficiency of the car rental agents
Time spent picking up the car
Time spent dropping off the car
Overall condition of the car
Because we want to make sure each review listed here is left by a real customer, we don't have an option to post a review here. Instead, we ask each and every customer to leave a review after they return their rental. This way, you know that all reviews are authentic, verified, and trustworthy.
United States of America (USA)
Nissan Pathfinder
August 31, 2022
Pros: The car wasn't what I expected! It was loud an it sounded like it needed tires!! There wasn't a variety of cars to choose from!
Cons: They didn't try to make me happy with my rental! They put me in a car an that was it! I told them I thought the car was to small an nothing was done!!
United States of America (USA)
Mazda 3
August 25, 2022
Pros: Upgrade and nice guy handing off the car
Cons: Getting out of the Ft Lauderdale airport without ending up on the wrong highway heading West. No sign 😖
United States of America (USA)
Chevrolet Spark
July 12, 2022
Pros: Christian at the counter was incredibly helpful and SO friendly!
Cons: Not a huge deal but I left a key on my rental fob and am having some difficulty in speaking to a real person at Thrifty. I DO have a spare key which is good, but if I didn't, I'd be in big trouble. This absolutely will not deter me me from using them again, however!
United States of America (USA)
Nissan Rogue
July 27, 2020
Pros: Short lines.
Cons: Sold us on a Sunpass that we did not need. Problems with key fob working which attendant at return confirmed as he could not get it to work either.
Most Popular Car Rental Deals
Fort Lauderdale Airport Car Rental
Economy
Chevrolet Spark or similar
Fort Lauderdale Airport Car Rental
Compact
Ford Focus 3d or similar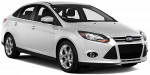 Fort Lauderdale Airport Car Rental
Intermediate
Mazda 3 or similar
Fort Lauderdale Airport Car Rental
Economy
Chevrolet Spark or similar
Fort Lauderdale Airport Car Rental
Intermediate
Mazda 3 or similar
Fort Lauderdale Airport Car Rental
Full-size
Chevrolet Malibu or similar
Fort Lauderdale Airport Car Rental
Standard
VW Jetta or similar
Fort Lauderdale Airport Car Rental
Premium
Buick Regal or similar
Fort Lauderdale Airport Car Rental
Luxury
Chrysler 300 or similar
Fort Lauderdale Airport Car Rental
Intermediate
Nissan Rogue or similar
Fort Lauderdale Airport Car Rental
Standard
Chevrolet Equinox or similar
Fort Lauderdale Airport Car Rental
Compact
Ford Focus 3d or similar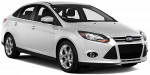 Fort Lauderdale Airport Car Rental
Standard
Ford Mustang Convertible or similar
Fort Lauderdale Airport Car Rental
Full-size
Nissan Pathfinder or similar
Fort Lauderdale Airport Car Rental
Full-size
Chevrolet Malibu or similar
Fort Lauderdale Airport Car Rental
Standard
VW Jetta or similar
Fort Lauderdale Airport Car Rental
Premium
Buick Regal or similar
Fort Lauderdale Airport Car Rental
Luxury
Chrysler 300 or similar
Fort Lauderdale Airport Car Rental
Intermediate
Nissan Rogue or similar
Fort Lauderdale Airport Car Rental
Standard
Chevrolet Equinox or similar
Fort Lauderdale Airport Car Rental
Standard
Ford Mustang Convertible or similar
Fort Lauderdale Airport Car Rental
Full-size
Nissan Pathfinder or similar
Top Suppliers at Fort Lauderdale Airport