Car Rental – Search, Compare, and Save up to 70%!
Avance at Thessaloniki Airport
Thessaloniki Airport Makedonia
0030 2 310 487 786
Pick-up instructions
Desk in terminal, please follow the signs to car rental area
Drop-off instructions
Please clarify Drop-off instructions with Car Provider upon Pick-up.
Period outside of business hours
Customer Ratings and Latest Reviews
Overall value for money of your rental car
Ease of finding rental desk or representative
Efficiency of the car rental agents
Time spent picking up the car
Time spent dropping off the car
Overall condition of the car
Because we want to make sure each review listed here is left by a real customer, we don't have an option to post a review here. Instead, we ask each and every customer to leave a review after they return their rental car. This way, you know that all reviews are authentic, verified, and trustworthy.
September 9, 2023
Pros: Everything is grait.
Cons: Long time for reutrning money deposit
August 21, 2023
Pros: Accueil, efficacité du personnel
Cons: Qualité et aimabilité
August 6, 2023
Pros: Easy booking and good and efficient service!
Cons: Car was a bit to weak in the hilly areas but worked ok for its size!
August 3, 2023
Pros: The car was great , the process of receiving the car was efficient and fast
Cons: At first we got an old car with problems but after we asked to replace it we got an excellent car
July 21, 2023
Pros: Solution-oriented attitude. It was aloud to take a car to a ferry.
Cons: Fiat Tipo instead of Toyota Auris. Very weak engine.
June 17, 2023
Pros: Short car acceptance and car return processes.
Cons: I expected an Audi A4 to include reverse camera + sensors as standard.
June 11, 2023
Cons: It was not clear where the office is
Netherlands
Renault Kadjar
April 23, 2023
Pros: Professionele en georganiseerd bediening. Alles verliep heel vlot!
March 19, 2023
Pros: Saft, carful, thoughtful
October 6, 2022
Pros: No issues whatsoever. Car was nice, clean and worked as expected with good airco. Enough space, as we choose not to have a small but medium model. This was a good choice. Got some fresh water bottles when picking up the car and the staff was professional
Cons: Only had some issues with finding the correct desk at the airport (temporarily moved to a different area) and find our way back when handing in the car, but we could call them and they were helpfull and friendly. Would have preffered full tank at pick-up and drop-off but it all worked out in the end. Transfer from/to airport member didn't talk to us at all, which was a little bit awkward (would have expected him to at least check our names and say hi)
September 30, 2022
Pros: Pleasant and helpful staff.
Cons: There was nothing to dislike.
United Kingdom
Nissan Micra
September 28, 2022
Pros: I like clear information about rent a car,clear contract, no too many things to do, good quality of car ,I mean, we get exactly what we chose,frendly staff, easy and good.
September 21, 2022
Cons: The vehicle was absolute disaster
Czech Republic
Fiat Panda
September 14, 2022
Pros: Time of picking, time of dropping
Cons: The car wasn't in a good condition.
United States of America (USA)
Audi A3
September 12, 2022
Pros: Efficient pickup with friendly agents
Cons: Car was given to us at 1/4 tank Did not email me the list of damage present at pickup like they said they would Check engine light went on during trip
September 10, 2022
Pros: The service was quick and easy both when receiving the car in Thessaloniki and when returning it in Athens, the feedback should be taken with a limited guarantee because I did not experience service during a breakdown
United Kingdom
Toyota Auris
August 1, 2022
Pros: Got a good quality brand new car for a competitive price
Cons: Had to wait a long time for minibus to takes us from airport to the car location
United States of America (USA)
Nissan Qashqai
July 20, 2022
Pros: It didn't take long at all to pick up the car and the staff member who put is in the car was very friendly.
Cons: It was a bit difficult to find the drop-off point at Athens airport among all the other rental car drop-offs.
United States of America (USA)
Fiat Panda
June 28, 2022
Pros: There was someone there to greet me and walk-through the vehicle pickup even though my flight was delayed and it was a late pick-up.
Cons: Slightly rushed, but understandable.
United Kingdom
Skoda Kodiaq
June 10, 2022
Pros: quick and courteous service
Cons: Avance did not provide us with a decent map
June 8, 2022
Pros: My first experience and no regrets
Cons: Fast, professional and friendly. Transfer is also great
United Kingdom
Renault Kadjar
June 3, 2022
Pros: Everything was easy.
United Kingdom
Fiat Panda
June 1, 2022
Pros: Really easy and very friendly staff
Cons: Car was quite old and had a lot of existing bumps and scrapes.
United Kingdom
Renault Kadjar
May 24, 2022
Pros: Very friendly and efficient service from beginning to end
Cons: Nothing
May 1, 2022
Pros: The guys at the car pick up point where very nice and attentive.
Cons: No one mentioned that crossing borders is prohibited unless you have a greencard.
July 19, 2021
Pros: see above
Cons: a. no agent at the airport except of a small (hidden) note to guide us where to go b. renting the car with 5/8 full leaves incertitide about the accurate level. It appears once again while returning the car. a "punishment" of Euro10 per line seems to be unfair. c. The foot break pedal was too loose
United Kingdom
Hyundai i10
October 23, 2020
Pros: Quick and easy
Cons: Nothing bad to say from this experience
September 30, 2020
Pros: There was a problem with the car we got, Avance brought us another car to our hotel with no additional charge.
United Kingdom
Nissan Pixo
September 26, 2020
Pros: Easy enough to book the car, and car was okay for what we needed it for
Cons: When I booked the car online I specifically chose a rental company that was identified as being able to pick the car up at the terminal, this was not the case, we had to get a shuttle bus, which wasn't far away but this was not identified when I booked the car from the UK.
United Kingdom
Peugeot 301
September 1, 2020
Pros: Friendly staff, quick and efficient.
October 30, 2019
Cons: the car did not have a full fuel
Most Popular Car Rental Deals
Thessaloniki Airport Car Rental
Compact
Volkswagen Golf or similar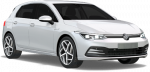 Thessaloniki Airport Car Rental
Compact
Volkswagen Golf or similar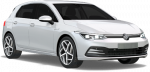 The above prices are only approximate and were last updated at 15:53 on 2023-09-26. Prices may vary based on the booking dates, length of rental, and car class.
Please check the Rental Conditions for each vehicle prior to booking as some conditions, particularly the deposit and deductible, may vary based on the class of vehicle.
Free cancellation with a full refund up to 48 hours before your pick-up time, Unlimited mileage, First additional driver, Additional driver, Collision Damage Waiver
(deductible:

€ 868.00

)
, Theft Protection, Roadside Assistance (in the country of pick-up), Third Party Liability (TPL), Free modifications, State Tax.
Minimum rental age is 23 years.
A Young driver fee is not applied.

Maximum rental age is 75 years.
A Senior driver fee is not applied.

The driver license must have been issued by authorized authorities at least 1 year(s) before the date of the commencement of the rental.

Driver licenses will be accepted if issued in the following country(ies): United Kingdom, EU countries.
Driver licenses from all other countries must be accompanied with International Driving Permit (IDP).
Please note that the International Driving Permit is valid only if accompanied by the regular driver license.

In order to pick up the car, the following documents are required: passport, valid driver license, credit card on a main drivers name, Passport or ID card.
Deposit and deductible policy
A deposit will be blocked on the customer's credit card until the end of the rental period.
At time of pick up, customers will be required to pay the amount of the rental and a deposit.
It is possible to pay and leave the deposit only with the following payment methods: MasterCard credit card, VISA credit card. Only cards issued in the main driver's name are accepted.

The main driver must provide a physical payment card in their name with enough funds to cover the deposit to pick up the car. The rental company will neither accept virtual credit cards (e.g., GooglePay or ApplePay) nor someone else's card (including family members).
Optional extras and services
Available special equipment: Baby seat (up to 1 year of age), Booster seat (4-10 years of age), Snow chains.
Prices for extras are shown on the booking page.

Adding additional drivers is allowed.
There is an additional charge for each driver.
When picking up the vehicle, all drivers must be present and must provide valid documentation.

It is allowed to add up to 3 additional drivers.
Delivery/Collection service is available only by previous request. Delivery/Collection service is available within city limits. Additional charges will be applied, depending on the distance.
The vehicle is provided with a certain amount of fuel and must be returned with the same amount in order to avoid additional charges.
The maximum rental period per agreement is 29 days. If the renter would like to extend the rental period, renter should return to the car hire office at the end of the rental period to sign a new agreement.
Period of time, during regular working hours, when the car is still guaranteed for the customer, if the customer is late for pick up (the grace period) is 180 minutes.
Pick-up & Drop-off
| | |
| --- | --- |
| Mon: | 08:00 - 21:00 |
| Tue: | 08:00 - 21:00 |
| Wed: | 08:00 - 21:00 |
| Thu: | 08:00 - 21:00 |
| Fri: | 08:00 - 21:00 |
| Sat: | 08:00 - 21:00 |
| Sun: | 08:00 - 21:00 |
Top Suppliers at Thessaloniki Airport