Car Rental – Search, Compare, and Save up to 70%!
Target Rent at Venice Airport
Via Orlanda. 216 - 30173 Tessera (VE)
0039 3 806 597 476
Pick-up instructions
At arrivals call 0039 3 385 339 139 for pick-up instructions and request the shuttle bus.
Drop-off instructions
Please clarify Drop-off instructions with Car Provider upon Pick-up.
Holidays (Office closed)
August 15
November 1
December 8
December 25
January 1
January 6
December 26
Customer Ratings and Latest Reviews
Overall value for money of your rental car
Ease of finding rental desk or representative
Efficiency of the car rental agents
Time spent picking up the car
Time spent dropping off the car
Overall condition of the car
Because we want to make sure each review listed here is left by a real customer, we don't have an option to post a review here. Instead, we ask each and every customer to leave a review after they return their rental car. This way, you know that all reviews are authentic, verified, and trustworthy.
May 28, 2023
Pros: N/A
Cons: Attitude of person taking phone call.
United States of America (USA)
Ford Fiesta
May 14, 2023
Pros: Easy and affordable
April 26, 2023
Pros: Car
Cons: The money transaction was unfair, fraud.
September 29, 2022
Pros: The shuttle from the airport was fast and the service at the counter was pleasant and fast
Cons: Although I filled in the form with the option to cross the border to Slovenia, it was not shown in the total price and I was asked to add 70 euros at the time of picking up the vehicle. If I mark in advance on the form that I want to cross the border, then the price displayed on the Internet should include this cost - this created an inconvenience when receiving the vehicle.
United States of America (USA)
Ford Focus STW
September 27, 2022
Pros: Nothing. It's an offsite rental counter. There were no instructions about where to meet the shuttle. It was raining and we had to walk all over to find the meeting place.
Cons: in addition to my comments above, it took a long time at the counter to receive the car. When the car was delivered to us, the rep just gave us the keys and walked away. As soon as we received the car we had to find a gas station to put air in the front left tire. There was no sense of customer service by any of the three counter agents. We also had a change in our itinerary and when I asked if I could return the car earlier than anticipated, the counter agent did not offer any flexibility.
September 3, 2022
Pros: agents efficiency
Cons: far from airport. hard to find. long waiting to shuttle
August 30, 2022
Cons: Too many upcharges. Old car with a lot of KM.
August 30, 2022
Pros: agent
Cons: change the model of the car to one that wasn't so good
August 21, 2022
Pros: The agent was very friendly. We decided to upgrade from our original choice and this was done with ease.
Cons: The cost of rental this year was vey high( this is not unique to target ) and the car was not very clean when we picked it up .
August 21, 2022
Pros: Friendly and efficient. Good car.
Cons: Exact pickup point of the shuttle at the airport is not well defined. It is a large area, and we waited with all our bags on the wrong side of it, without knowing. The shuttle that came didn't wait for more than a minute so we missed it. There is also no shade in the shuttle waiting area.
August 19, 2022
Pros: רכב נחמד וחסכוני
Cons: גנבו לי עוד כסף מחיר יקר
United Kingdom
Fiat Ducato
August 4, 2022
Pros: everything ok, no issues
Cons: Too expensive
United Kingdom
Volkswagen Up
June 20, 2022
Pros: Friendly staff and polite.
Cons: Played the rental desk game, trying to make you buy yet more insurance, explaining the 'problems' with my independent policy and 'explaining' poor wording in the form where I had looked to ensure travel out of the country was permitted. Of course I'd 'misread' the form as there was an extra charge out of 'state' boundaries, but didnt mention 'National borders'. Didn't need this when I wanted to continue my journey. Next time I do this journey will look at public transport options.
June 20, 2022
Pros: It was very efficient.
Cons: The staff at the rental desk tried to persuade us for additional insurance, even though we have already bought.
United States of America (USA)
Ford Focus STW
June 1, 2022
Pros: Drop off and pick up.
Cons: We liked everything.
May 30, 2022
Pros: They NEVER gave me the car
Cons: Disappointed
October 19, 2021
Pros: pouliano made sure that we had a very good experience with target from start to finish.
Cons: Nothing
United States of America (USA)
Fiat Panda
October 8, 2021
Pros: I recently bought an apartment in the mountains of italy. Flying in and out Venice I've been renting a lot of cars. Very happy I've found these guys. They are nice, efficient, do what they say and have the cars I want at a reasonable price. Plus they are super close to airport and there is a bus station across the street.
United States of America (USA)
Fiat Panda
August 10, 2021
Pros: Excellent customer service.
United States of America (USA)
Ford Fiesta
July 3, 2021
Pros: Friendly service
Cons: A little confusing getting to the rental car office from the airport.
United States of America (USA)
Ford Fiesta
March 12, 2021
Pros: Efficient service and decent car
Cons: The shuttle at the airport was very hard to locate, with no signage. We had to wait over an hour for a shuttle. Ended up having to pay for an extra driver (unused service) because they did not accept my credit card.
September 21, 2020
Cons: Wrong information for lost money. Very bad
September 3, 2020
Pros: Efficient
Cons: Nothing
United Kingdom
Ford Focus STW
August 8, 2020
Pros: We had a lot of luggages and the agent gave us big car which can accommodate every thing we are very happy about the service recieved from Target car rentals
Most Popular Car Rental Deals
Venice Airport Car Rental
Compact
Volkswagen Golf or similar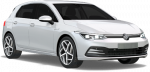 Venice Airport Car Rental
Compact
Volkswagen Golf or similar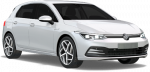 Venice Airport Car Rental
Compact
Ford Focus STW or similar
Venice Airport Car Rental
Premium Van
Fiat Ducato or similar
Venice Airport Car Rental
Intermediate Van
Seat Alhambra or similar
The above prices are only approximate and were last updated at 00:24 on 2023-05-30. Prices may vary based on the booking dates, length of rental, and car class.
Please check the Rental Conditions for each vehicle prior to booking as some conditions, particularly the deposit and deductible, may vary based on the class of vehicle.
Free cancellation with a full refund up to 48 hours before your pick-up time, Unlimited mileage, Collision Damage Waiver
(deductible:

€ 1695.80 - € 1830.00

)
, Theft Protection, Third Party Liability (TPL), Airport surcharge, Free modifications, State Tax.
Minimum rental age is 19 years.
A young driver fee of 14.88 EUR per day applies to drivers under the age of 26, with a maximum of 85.40 EUR per rental.

There is no maximum age.
A senior driver fee of 7.32 EUR per day, with a maximum of 36.60 EUR per rental applies to drivers above the age of 76.

The driver license must have been issued by authorized authorities at least 1 year(s) before the date of the commencement of the rental.

In addition to the regular driver license, an International Driving Permit is also mandatory if the driver license is written in a language other than that of the renting country and/or in characters that cannot be read in the renting country.
Please note that the International Driving Permit is valid only if accompanied by the regular driver license.
In order to pick up the car, the renter and each additional driver must present the following documents: passport, credit card, valid driver license, booking voucher.
Deposit and deductible policy
The deposit amount is from 1000 EUR to 2500 EUR, depending on the car group.
The deductible/excess amount is from 1390 EUR to 5000 EUR, depending on the car group.

At time of pick up, customers will be required to pay the amount of the rental and a deposit.
The following credit cards issued on the main driver's name are accepted: MasterCard, Visa. Any other cards or cash payments are not accepted. For the Luxury, Premium, Economy Elite, Cabrios, Special car group, a minimum of two credit cards issued on the main driver's name are required.

The main driver must provide a physical payment card in their name with enough funds to cover the deposit to pick up the car. The rental company will neither accept virtual credit cards (e.g., GooglePay or ApplePay) nor someone else's card (including family members).
Optional extras and services
Available special equipment: GPS Navigation system, Baby seat (up to 1 year of age), Snow chains, Outside of business hours, Young driver fee, Senior driver fee.
Prices for extras are shown on the booking page.

Adding additional drivers is allowed.
There is an additional charge for each driver.
Underage additional drivers are subject to both Young Driver and Additional Driver fees.
When picking up the vehicle, all drivers must be present and must provide valid documentation.

All extras are available at the rental counter. Prices vary, depending on the rental period.

Delivery/Collection service is available within city limits. Additional charges will be applied, depending on the distance.
The vehicle is provided with a full tank of fuel and must be returned with the same amount in order to avoid additional charges.

In case of renting at the airport location, the customer must provide a valid flight number in order to make a reservation.
The maximum rental period per agreement is 30 days.
If the renter would like to extend the rental period, renter should return to the car hire office at the end of the rental period to sign a new agreement.
Service outside of business hours is available by request and for an additional charge.
Period of time, during regular working hours, when the car is still guaranteed for the customer, if the customer is late for pick up (the grace period) is 59 minutes.
The grace period will be honored only during business hours.
Pick-up & Drop-off
| | |
| --- | --- |
| Mon: | 08:30 - 18:30 |
| Tue: | 08:30 - 18:30 |
| Wed: | 08:30 - 18:30 |
| Thu: | 08:30 - 18:30 |
| Fri: | 08:30 - 18:30 |
| Sat: | 08:30 - 18:30 |
| Sun: | closed |
Top Suppliers at Venice Airport