Car Rental – Search, Compare, and Save up to 70%!

Surprice at Venice Airport
Via Orlanda, 219, 30173 Venezia VE
0039 041 542 0179
Pick-up instructions
Out of the arrival gate, you need to exit the terminal through door number 1 which is the one on the left, next to the Bar. Leaving from door number 1, you need to go straight, crossing the road where the buses stop, until you reach parking B (the meeting point), which is right in front of exit 1 (Free shuttle bus)
Drop-off instructions
Please clarify Drop-off instructions with Car Provider upon Pick-up.
Customer Ratings and Latest Reviews
Overall value for money of your rental car
Ease of finding rental desk or representative
Efficiency of the car rental agents
Time spent picking up the car
Time spent dropping off the car
Overall condition of the car
Because we want to make sure each review listed here is left by a real customer, we don't have an option to post a review here. Instead, we ask each and every customer to leave a review after they return their rental car. This way, you know that all reviews are authentic, verified, and trustworthy.
February 16, 2023
Pros: Lier and thief company
Cons: Big thief company
United Kingdom
Ford Fiesta
December 30, 2022
Pros: Nothing.
Cons: It was confirmed in writing a month before collection that the car would come with all season tyres. However on collection I was told they only provide cars with summer tyres. This meant I had to drive the car illegally in Slovenia and also meant I had to change my accomodation plabs before we couldn't drive into the mountains. The staff were arrogant and rude. They told me you get what you pay for! They tried to deny confirming the car would come with all season tyres and no apology.
United States of America (USA)
Fiat 500
October 15, 2022
Pros: Nothing, only thing I can think of is free shuttle which took forever to find
Cons: Hidden 50 euro fee for someone staying past 11pm,
September 7, 2022
Pros: The personnel has been absolutely outstanding, particularly Eleonora
Cons: Nothing to mention here
August 4, 2022
Pros: Car was nice and clean
Cons: I still haven't received a refund 100€ for the full. I even gave the car back with full tank of gas despite rental company provided with 5/6 of tank full. I would like to get my 100€ back.
July 19, 2022
Pros: free shuttle to and from the airport - forgave the fact I had scractched the wheel covers a bit while parking
Cons: Our flight was delayed by 2 hours they had given away our car with no other cars available - had to get a different car at a higher rate Hard to find the shuttle van as it pulls up in a parking lot and is not marked clearly
June 14, 2022
Pros: Easy and no big hassles, asked for a car that long range and received a nice diesel car with the space required in the boot
Cons: Pick up spot at Venice airport is not well marked and there is no real drop off area, cost of the cars and insurance is way too much, will consider trains next time if the price is so high
United States of America (USA)
Ford Fiesta
May 28, 2022
Pros: Helpful staff
Cons: Tough to find pickup spot at the airport
May 26, 2022
Cons: It wasn't clear at the airport where you had to go to be picked up. And it wasn't ideal waiting by the side of the road. Communications from the company need to make it very clear to drivers where you meet the shuttle bus.
April 17, 2022
Cons: Long time for pick up Funds not be released promptly after contract has finished
April 17, 2022
Pros: Staff was super efficient and very helpful.
Cons: The meeting point at the airport was hard to find and not marked at all.
United States of America (USA)
Ford Fiesta
February 25, 2022
Pros: NOTHING!!!!!!
Cons: ΠΕΡΙΜΕΝΑ ΠΑΝΩ ΑΠΟ ΔΥΟ ΩΡΕΣ ΜΕΣΑ ΣΤΟ ΚΡΥΟ ΣΤΟ ΑΕΡΟΔΡΟΜΙΟ ΓΙΑ ΝΑ ΑΚΟΥΣΩ , ΑΦΟΥ ΠΛΗΡΩΣΑ ΣΕ ΔΙΕΘΝΗ ΤΗΛΕΦΩΝΑ ΔΕΝ ΞΕΡΩ ΑΚΟΜΑ ΠΟΣΟ , ΣΥΓΝΩΜΗ ΚΑΝΑΜΕ ΛΑΘΟΣ ΔΕΝ ΥΠΑΡΧΕΙ ΑΥΤΟΚΙΝΗΤΟ . ΠΡΙΝ ΔΥΟ ΜΗΝΕΣ ΣΤΗ ΡΩΜΗ ΕΨΑΧΝΑ ΜΙΣΗ ΩΡΑ ΤΟ ΑΥΤΟΚΙΝΗΤΟ ΠΟΥ ΘΑ ΜΑΣ ΠΑΡΑΛΑΜΒΑΝΕ ΑΠΟ ΤΟ ΑΕΡΟΔΡΟΜΙΟ ΓΙΑ ΝΑ ΜΑΣ ΜΕΤΑΦΕΡΕΙ ΣΤΗΝ ΕΤΑΙΡΙΑ . ΝΟΙΚΙΑΖΩ ΜΕ ΑΛΛΟΥΣ ΠΡΑΚΤΟΡΕΣ ΤΟΥΛΑΧΙΣΤΟΝ ΠΕΝΤΕ ΜΕ ΕΞΗ ΦΟΡΕΣ ΤΟ ΧΡΟΝΟ ΑΥΤΟΚΙΝΗΤΑ ΣΤΗΝ ΕΥΡΩΠΗ ΧΩΡΙΣ ΠΟΤΕ ΤΟ ΠΑΡΑΜΙΚΡΟ ΠΡΟΒΛΗΜΑ . ΑΥΤΕΣ ΤΙΣ ΔΥΟ ΦΟΡΕΣ ΘΑ ΤΙΣ ΘΥΜΑΜΑΙ !!!
February 25, 2022
Cons: Ho dimenticato la carta di credito a casa. Il noleggiatori per attivare una assicurazione già pagata mi ha chiesto la cifra di 150 euro a fronte 53 euro circa chiesto da Discovercars . Ho chiesto un eventuale rimborso del servizio non utilizzato ma mi è stato detto dal call centro che non era possibile .....Molto Dispaciuto ..
August 21, 2020
Pros: Thé lady who took us on charge was very nice and efficient
United Kingdom
Fiat Panda
July 31, 2020
Pros: the girl at the desk was excellent
March 6, 2020
Pros: As above
Cons: Nothing
March 1, 2020
Pros: Value for money, the vehicle
Cons: Poor customer service
February 8, 2020
Pros: Nice and easy, fast service, no hidden charges.
February 3, 2020
Pros: None
Cons: Representative was most unhelpful
Most Popular Car Rental Deals
Venice Airport Car Rental
Mini
Smart ForTwo or similar

Venice Airport Car Rental
Mini
Hyundai i10 or similar

Venice Airport Car Rental
Economy
Ford Fiesta or similar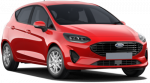 Venice Airport Car Rental
Compact
Fiat Tipo or similar

Venice Airport Car Rental
Compact
Ford Focus STW or similar

Venice Airport Car Rental
Compact
Renault Captur or similar

Venice Airport Car Rental
Compact Elite
Volkswagen Golf or similar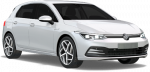 The above prices are only approximate and were last updated at 14:49 on 2023-03-17. Prices may vary based on the booking dates, length of rental, and car class.
Please check the Rental Conditions for each vehicle prior to booking as some conditions, particularly the deposit and deductible, may vary based on the class of vehicle.
Free cancellation with a full refund up to 48 hours before your pick-up time, Unlimited mileage, Collision Damage Waiver
(deductible:

€ 1200.00

)
, Theft Protection, Roadside Assistance (in the country of pick-up), Snow chains, Contract fee, Third Party Liability (TPL), Personal Accident Insurance, Airport surcharge, Free modifications, State Tax.
Minimum rental age is 19 years.
A young driver fee applies to drivers under the age of 25.

Maximum rental age is 80 years.
A Senior driver fee is not applied.

The driver license must have been issued by authorized authorities at least 1 year(s) before the date of the commencement of the rental.

In addition to the regular driver license, an International Driving Permit is also mandatory if the customer is not a resident of the following country(ies): EU.
Please note that the International Driving Permit is valid only if accompanied by the regular driver license.
Driver licenses from the following country(ies): China will be accepted only if the translation is approved by the Consulate or Embassy.

In addition to documents mentioned previously, the customer will need the following: valid driver license, credit card on a main drivers name, Passport or ID card, booking voucher.
Deposit and deductible policy
A deposit will be blocked on the customer's credit card until the end of the rental period.
The exact deposit is determined on pick up since the amount is dependent on the type of vehicle.
At time of pick up, customers will be required to pay the amount of the rental and a deposit.
It is possible to pay and leave the deposit only with the following payment methods: MasterCard credit card, VISA credit card, American Express credit card.
Prepaid cards is/are not accepted.
For the Luxury car group, a minimum of two credit cards issued on the main driver's name are required.

The main driver must provide a physical payment card in their name with enough funds to cover the deposit to pick up the car. The rental company will neither accept virtual credit cards (e.g., GooglePay or ApplePay) nor someone else's card (including family members).
Geographical restrictions
Cross border rentals are allowed only upon previous request.
Crossing country borders is allowed to the following countries: Andorra, Austria, Belgium, Croatia, Cyprus, Czech Republic, Denmark, Estonia, Finland, France, Germany, Greece, Hungary, Iceland, Ireland, Italy, Latvia, Lithuania, Luxembourg, Malta, Netherlands, Norway, Poland, Portugal, Slovakia, Slovenia, Spain-Mainland, Sweden, Switzerland, United Kingdom.

In the event that Cross Border & Territorial Restrictions are violated, all protections lose their validity.
Optional extras and services
Available special equipment: GPS Navigation system, Baby seat (up to 1 year of age), Child seat (2-4 years of age), Booster seat (4-10 years of age).
Prices for extras are shown on the booking page.

Adding additional drivers is allowed.
There is an additional charge for each driver.
Underage additional drivers are subject to both Young Driver and Additional Driver fees.
When picking up the vehicle, all drivers must be present and must provide valid documentation.

Certain additional drivers are subject to both an Additional Driver fee as well as either a Young Driver or Senior Driver fee. During winter season (from 15.11 until 15.04) Snow chains are included in price.


The vehicle is provided with a certain amount of fuel and must be returned with the same amount in order to avoid additional charges.
Service outside of business hours is available by request and for an additional charge.
Period of time, during regular working hours, when the car is still guaranteed for the customer, if the customer is late for pick up (the grace period) is 120 minutes. If the customer is late for a return for more than 120 minutes, extra day charges will apply, in addition to any other rental charges.
Pick-up & Drop-off
| | |
| --- | --- |
| Mon: | 08:00 - 23:00 |
| Tue: | 08:00 - 23:00 |
| Wed: | 08:00 - 23:00 |
| Thu: | 08:00 - 23:00 |
| Fri: | 08:00 - 23:00 |
| Sat: | 08:00 - 23:00 |
| Sun: | 08:00 - 23:00 |
Top Suppliers at Venice Airport