SUV Rental at Cancun Airport
Cheapest SUV Rental Rates
Mini SUV
Kia Soul or similar
Mini SUV
Kia Soul or similar
Compact SUV
Nissan Kicks or similar
Compact SUV
Nissan Kicks or similar
Intermediate SUV
Chery Tiggo or similar
Intermediate SUV
Chery Tiggo or similar
Standard SUV
Nissan X-Trail or similar
Standard SUV
Nissan X-Trail or similar
Compact Crossover
Nissan Kicks or similar
Mini SUV
Chevrolet Trax or similar
Mini SUV
Chevrolet Trax or similar
Compact SUV
Jeep Renegade or similar
Compact SUV
Jeep Renegade or similar
Compact SUV
Nissan Kicks or similar
Intermediate SUV
Jeep Renegade or similar
Standard SUV
Nissan X-Trail or similar
Standard SUV
Nissan Kicks or similar
Standard SUV
Volkswagen T-Roc or similar
Intermediate SUV
Renault Stepway or similar
Standard SUV
Nissan Kicks or similar
Intermediate SUV
Renault Stepway or similar
Standard SUV
Nissan Kicks or similar
Intermediate SUV
Renault Stepway or similar
Standard SUV
Nissan Kicks or similar
Intermediate SUV
Renault Stepway or similar
Intermediate SUV
Toyota RAV4 or similar
Compact SUV
Renault Duster or similar
Intermediate SUV
Nissan X-Trail or similar
Standard Crossover
Mitsubishi Xpander or similar
Intermediate SUV
Nissan Xtrail or similar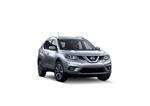 Full-size SUV
Jeep Grand Cherokee or similar
Intermediate SUV
Kia Sportage or similar
Full-size SUV
Jeep Grand Cherokee or similar
Full-size SUV
Chevrolet Captiva or similar
Standard SUV
Nissan X-Trail or similar
Compact Crossover
Nissan Kicks or similar
Premium Crossover
Dodge Journey or similar
Intermediate SUV
Toyota RAV4 or similar
Compact SUV
Chevrolet Trax or similar
Full-size SUV
Nissan X-Trail or similar
Full-size SUV
Kia Sorento or similar
Full-size SUV
Dodge Journey or similar
Intermediate SUV
Nissan X-Trail or similar
Standard SUV
Nissan X-Trail or similar
Full-size SUV
Dodge Journey or similar
Full-size SUV
Chevrolet Captiva or similar
Full-size SUV
Dodge Journey or similar
Full-size SUV
Chevrolet Captiva or similar
Intermediate SUV
Ford Escape or similar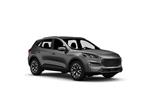 Standard SUV
Chevrolet Captiva or similar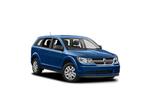 The above prices are only approximate and were last updated at 11:56 on 2023-06-02. Prices may vary based on the booking dates, length of rental, and car class.
Travel Information
Average SUV rental price
$41.19 / per day
Average SUV rental length
9 days
Speed limit out of town
80 - 120 km/h
50 - 75 mph
Acceptable limit of BAC
0.08%
During which month is it most affordable to rent an SUV at Cancun Airport?
Our data shows how the prices for renting an SUV at Cancun Airport fluctuate throughout the year. The graph below can assist you in finding the best bargain. We offer great deals on all types of SUVs (4WD, Mini, Compact, Mid-size, Full-size, etc.)!
Average SUV Rental Price at Cancun Airport
Rental suppliers at Cancun Airport offer the best value for renting an SUV in May with a minimum price of $64.95.
How long are SUVs typically rented for at Cancun Airport?
Travelers like to keep their rented SUVs for a period of time with 14 days in December, while this period drops to an average of 6 days in May, which makes it the month with the shortest rental period.
Average SUV Rental Length at Cancun Airport
Which month sees the highest demand for SUV rental at Cancun Airport?
Renters are more inclined to prefer an SUV at Cancun Airport in March, while they are less inclined to in September.
Popularity of SUV Rental at Cancun Airport by Monthly Searches
Our Customers' Reviews
Because we want to make sure each review listed here is left by a real customer, we don't have an option to post a review here. Instead, we ask each and every customer to leave a review after they return their rental car. This way, you know that all reviews are authentic, verified, and trustworthy.
United States of America (USA)
Nissan X-Trail
January 13, 2023
Trip was great. Loved staying in Valladolid, and then followed up with a few days on the beach at Akumal. The main advice I would give is that the customer needs to know that there is a lot of road construction going on in and around Cancun and on the road to Valladolid and Merida, so don't rush. Also, I was not warned about there being tolls on certain roads that need to be paid in pesos. We had not gotten any pesos before driving to Valladolid and due to communication difficulty ended up paying too much in American dollars. One last thing I would suggest is that clients be warned of the many, many speed bumps that occur every time you drive into a town. They are not always well marked, and there are various sizes of speed bump, some very large ones that could destroy the bottom of a car.
December 15, 2022
Tulum and Holbox are amazing places. Season was not high season, but weather was just perfect, and having a car makes so much diference as you can go on your own everywhere and cost of entrance are much less than going on tours. Very satisfied with car performance.
Russian Federation
Jeep Renegade
January 3, 2021
Traveled a lot during my 25-day rental. Be sure to check the web reviews to and find out the road type and its condition before driving to the chosen destination. A lot of natural gems of Mexico have unpaved rough approaches.
United States of America (USA)
Mazda CX5
December 5, 2020
Presently, renting a car in Cancun may be the best way to tour the island while maintaining social distance, however based on where one is staying this also may not be necessary. Renting a scooter may be more feasible from the resort
United States of America (USA)
Nissan X-Trail
September 13, 2020
Learn the peso to US dollar conversion. Learn how to tip properly so your not tipping too much or too little. This is hard to figure out sometimes. Don't expect everyone to speak English because they don't. We stayed in Playa Del Carmen not Cancun.
United States of America (USA)
Chevrolet Trax
July 20, 2020
Amazing trip great time will definitely come back. If you have the time drive to bacalar you won't regret it and won't be disappointed.

+529988860063
CARRETERA CANCUN - CHETUMAL KM 22
$49 - $77
Working hours

+523341708243 / +523346242114
Carretera Cancun Chetumal Km 22. 77565
$37 - $213
Working hours

9988818767
INTERNATIONAL AIRPORT, COUNTER
$54 - $214

Enterprise
9988818767
INTERNATIONAL AIRPORT
$57 - $178
Working hours

+529988860221
Aeropuerto Intl Cancun
$73 - $209
Working hours

5300011
Intl Airport Of Cancun
$74 - $184
Working hours
+52018007095000
Cancun Airport. Cancun - Chetumal Km 22, 77565 Cancún, Q.R.
$73 - $156
Working hours

+529988860100
Carretera Cancún-Chetumal Km 22, 77565 Cancún
$65 - $82

+529988862427
Carretera Cancun-Tulum Km 17, Parque Logístico Apq, Unidad 6
$179 - $183
Working hours

Keddy
+529988860063
Calle a Lanzaderas a espaldas de la torre de control Carretera Cancún - Chetumal Km 22 Aeropuerto Internacional de, 77500 Cancún, Q.R.
$103 - $109
Working hours

+529982536112 / +527869752222
Calle acceso a las bodegas Sm 301 mz 30 lote 30, Cancun
$78 - $80
Working hours
+52018007095000 / +525591289000
Desviación Carretera Cancún Chetumal Km. 20 Colonia Aeropuerto, 77500 Cancún, Q.R
$73 - $165
Working hours
018007095000
Cancun Aeropuerto
$74 - $174
Working hours

+529989800608
Blvd Colosio Sm 305 Mz01 L3-02 Cond S2-1, Local 1
$138 - $185
Working hours
Why choose us?
Exclusive rates from a wide range of suppliers

Providing rental offers for over 2,000,000 cars in 150+ countries, we can find you a great car in the right location for the best price

High level of satisfaction

Great Trustpilot review score – 4.6 – based on feedback from thousands of our customers

Personalized assistance during the reservation process

24/7 customer support in 12 languages via your preferred channel — chat, phone, email