Car Rental – Search, Compare, and Save up to 70%!
Firefly at Malaga Airport
Desk In Terminal, Check-In Booth In Car Park Floor +1
0034952244942
Drop-off instructions
Please clarify Drop-off instructions with Car Provider upon Pick-up.
Customer Ratings and Latest Reviews
Overall value for money of your rental car
Ease of finding rental desk or representative
Efficiency of the car rental agents
Time spent picking up the car
Time spent dropping off the car
Overall condition of the car
Because we want to make sure each review listed here is left by a real customer, we don't have an option to post a review here. Instead, we ask each and every customer to leave a review after they return their rental. This way, you know that all reviews are authentic, verified, and trustworthy.
August 10, 2022
Pros: The overall service was straightforward I actually booked the car three hours prior to my flight to Malaga. Like I mentioned before the woman at the service desk was extremely friendly and helpful.
Cons: To be honest, I didn't experienced no problems at all
August 1, 2022
Pros: fairly efficient and good spoken english
Cons: The haggle with insurance, the car should be fully insured for all events, and the price to reflect this. One total price for a fully insured car.
July 21, 2022
Pros: no waiting, collected car straight away
Cons: signs to drop off car could be clearer
United Kingdom
Opel Corsa
June 28, 2022
Pros: Easy to find and queue not too long despite the hour. Drop off very easy.
Cons: Pick-up process could improved. It's not the agents, it's the paperwork etc they have to go through!
United Kingdom
Ford Focus
June 1, 2022
Pros: they are inb Terminal
Cons: Car dropping
United Kingdom
Opel Mokka
April 10, 2022
Pros: I found the agents very helpful and I did not receive too much pressure to obtain extra insurance. It was around 11pm at night and the agent did not hold me too long knowing I had a young family travelling with me.
Cons: The belt of the car seat provided was tangled and took me around 20 mins to fix meaning it had not been checked in between customers.
United Kingdom
Opel Corsa
March 8, 2022
Pros: The service was excellent but the location and sign directions are not clear or easy to follow.
Cons: The signage
February 21, 2022
Cons: Fro some reason we paid more than what was indicated on the internet
February 11, 2022
Pros: They cheated on me
Cons: They Said that they only take the deposit, but they charged me for extra insurance. I told them that i don't want extra insurance.
United Kingdom
Opel Corsa
February 1, 2022
Cons: The only complaint I have is that firefly do not accept Apple Pay payment for the final deposit - I hand managed to travel from london to Malaga using public transport and airport services using Apple Pay but couldn't use it for the deposit. I had to come back the next day with a borrowed credit card, wasting a day of my holiday, to pick up the car.
United Kingdom
Opel Corsa
October 7, 2021
Pros: Not much
Cons: Car's condition wasn't marked on their sheets properly. Wasted time trying to find a Firefly representative to ammend for an obvious dent. On return the representative almost immediately homed into a very small mark on a wing mirror that could of been there before. In any case would of easily polished off in a minute. But instead charged over 100 Euros. Rest of car not viewed in such detail. I felt scammed. I would never use Firefly again. Buyer beware. Photograph everything.
September 9, 2021
Pros: Overall, it was okay. The attendant at check in was very sympathetic but tried to push extra insurance without asking me first.
Cons: I didn't like when they assumed i would pay additional insurances and the same person in the checkout pointed dents on the car that she noted during the check in.
United Arab Emirates
Ford Focus
July 30, 2021
Pros: Not a lot
Cons: After booking and paying on line. Fire fly changed the price by adding lots of extra charges for insurance etc. Not very happy as they told me it was compulsory. Also the original car that was booked for me did not have sat nav which I requested so it took an hour to find a suitable car with sat nave which firefly had to borrow from another rental company.
July 22, 2021
Cons: Indoor desk was closed. They gave my car to someone else. No value for money. I had my newborn with me and no extra help was afforded to me and my partner
January 19, 2021
Pros: Very good customer service!
Cons: Nothing
United Kingdom
Renault Clio
September 15, 2020
Pros: They were professional but refused to take time to listen
Cons: Firefly were ok. We booked by discover cars and paid extra for roadside assistance but firefly were adamant we did not. We paid£100 at the desk. I'm not happy about this andwxnr discover cars to respond to this point to me by email
United Kingdom
Opel Corsa
February 20, 2020
Pros: Rubbish
Cons: Although the server was polite, and we had just paid more or less a deposit, the cost kept ramping up. I like full to full for my rental and do not want to pay extra for being 72. That has never happened before and I rent cars regularly. Def no chance of ever using Firefly, no clarity.
Most Popular Car Rental Deals
Malaga Airport Car Rental
Mini
Fiat 500 or similar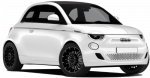 Malaga Airport Car Rental
Mini
Fiat 500 or similar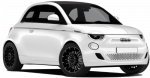 Malaga Airport Car Rental
Economy
Opel Corsa or similar
Malaga Airport Car Rental
Economy
Opel Corsa or similar
Malaga Airport Car Rental
Compact
Seat Leon or similar
Malaga Airport Car Rental
Compact
Opel Mokka or similar
Malaga Airport Car Rental
Compact
Seat Leon or similar
Malaga Airport Car Rental
Compact
Opel Mokka or similar
Malaga Airport Car Rental
Intermediate
VW Tiguan or similar
Malaga Airport Car Rental
Intermediate
VW Tiguan or similar
Malaga Airport Car Rental
Compact
Renault Clio or similar
Malaga Airport Car Rental
Compact
Renault Clio or similar
Top Suppliers at Malaga Airport