SUV Rental at Queenstown Airport
Cheapest SUV Rental Rates
Intermediate SUV
Toyota RAV4 or similar
Standard SUV
Toyota RAV4 or similar
Intermediate SUV
Kia Sportage or similar
Intermediate SUV
Honda CR-V or similar
Intermediate SUV
Nissan Qashqai or similar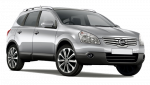 Intermediate SUV
Nissan X-Trail or similar
Intermediate SUV
Toyota RAV4 or similar
Intermediate SUV
Kia Sportage or similar
Intermediate SUV
Honda CR-V or similar
Intermediate SUV
Nissan Qashqai or similar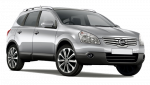 Intermediate SUV
Nissan X-Trail or similar
Intermediate SUV
Toyota RAV4 or similar
Intermediate SUV
Mitsubishi Eclipse Cross or similar
Intermediate SUV
Mitsubishi Eclipse or similar
Standard SUV
Mitsubishi Outlander or similar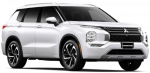 Standard SUV
Mitsubishi Outlander or similar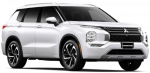 Intermediate SUV
Mitsubishi Eclipse Cross or similar
Standard SUV
Kia Sportage or similar
Standard SUV
Kia Sportage or similar
Intermediate SUV
Toyota RAV4 or similar
Compact SUV
Toyota C-HR or similar
Intermediate SUV
Toyota RAV4 or similar
Intermediate SUV
Toyota RAV4 or similar
Intermediate SUV
Toyota RAV4 or similar
Compact SUV
Mitsubishi ASX or similar
Intermediate SUV
Toyota RAV4 or similar
Intermediate SUV
Nissan X-Trail or similar
Intermediate SUV
Toyota RAV4 (2014 - 2016) or similar
Intermediate SUV
Toyota RAV4 (2014 - 2016) or similar
Intermediate SUV
Toyota RAV4 or similar
Full-size Crossover
Mitsubishi Outlander or similar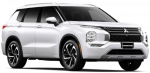 Intermediate SUV
Mitsubishi ASX or similar
Full-size SUV
Toyota Highlander 2011 or similar
Intermediate SUV
Toyota RAV4 (2017 - 2020) or similar
Intermediate SUV
Toyota RAV4 (2017 - 2020) or similar
Mini SUV
Suzuki Jimny or similar
Intermediate SUV
Subaru Forester 4WD or similar
Full-size SUV
Toyota Highlander 2011 or similar
Intermediate SUV
Subaru XV or similar
Mini SUV
Suzuki Jimny or similar
Standard SUV
Nissan X-Trail or similar
Standard SUV
Nissan X-Trail or similar
Compact SUV
Kia Stonic or similar
Compact SUV
Kia Stonic or similar
Standard SUV
Nissan X-Trail or similar
Standard SUV
Toyota RAV4 or similar
Full-size SUV
Toyota Highlander or similar
Full-size SUV
Toyota RAV4 or similar
Intermediate SUV
Mitsubishi ASX or similar
Intermediate SUV
Mitsubishi ASX or similar
The above prices are only approximate and were last updated at 12:00 on 2023-06-02. Prices may vary based on the booking dates, length of rental, and car class.
Travel Information
Average SUV rental price
$27.62 / per day
Average SUV rental length
6 days
Speed limit out of town
80 - 100 km/h
50 - 62 mph
Acceptable limit of BAC
0.05%
During which month is it most affordable to rent an SUV at Queenstown Airport?
Our data shows how the prices for renting an SUV at Queenstown Airport fluctuate throughout the year. The graph below can assist you in finding the best bargain. We offer great deals on all types of SUVs (4WD, Mini, Compact, Mid-size, Full-size, etc.)!
Average SUV Rental Price at Queenstown Airport
Rental suppliers at Queenstown Airport offer the best value for renting an SUV in June with a minimum price of $56.97.
How long are SUVs typically rented for at Queenstown Airport?
Travelers like to keep their rented SUVs for a period of time with 7 days in January, while this period drops to an average of 5 days in May, which makes it the month with the shortest rental period.
Average SUV Rental Length at Queenstown Airport
Which month sees the highest demand for SUV rental at Queenstown Airport?
Renters are more inclined to prefer an SUV at Queenstown Airport in July, while they are less inclined to in May.
Popularity of SUV Rental at Queenstown Airport by Monthly Searches
Our Customers' Reviews
Because we want to make sure each review listed here is left by a real customer, we don't have an option to post a review here. Instead, we ask each and every customer to leave a review after they return their rental car. This way, you know that all reviews are authentic, verified, and trustworthy.
New Zealand
Toyota RAV4 (2014 - 2016)
May 10, 2023
Queenstown is amazing, definitely having a car makes it easier to get to activities out of the central town.
April 10, 2023
Nice team, easy process
Australia
Mitsubishi Outlander
March 23, 2023
Best lake view restaurants Best road trips with full of mountains view
New Zealand
Mitsubishi Outlander
March 14, 2023
Everything was close by which helped out heaps with our trip
United Kingdom
Mitsubishi Outlander
March 9, 2023
Roadtrip round the bottom 2/3rd of the South Island. Stunning scenery, azure lakes, amazing attractions and some great accommodation. Awesome night skies for star gazers And such very very quiet roads. Please keep it a secret!
January 27, 2023
Great trip around the South Island visiting Queenstown, Te Anau, Milford Sound, Dunedin, Christchurch and Wanaka. The vehicle provided was ideal for the journey and handled the roads very well.
January 25, 2023
The vehicle was amazing and handled everything. Queenstown is a beautiful place and we will definitely return :)
November 1, 2022
visited Queenstown Gondola, luge runs, I Fly, e-bike trailed to Arrowtown, Sherwood restaurant was fantastic
New Zealand
Nissan X-Trail 4x4
October 29, 2022
Visited wineries Arrowtown and so easy to get around
Australia
Nissan X-Trail 4x4
September 24, 2022
Ski holiday around Queenstown and Wanaka. Plenty to do on 'days off'
Australia
Toyota RAV4 (2014 - 2016)
August 22, 2022
Queenstown has plenty of things to do. Wanaka is very pretty with great scenery. Skiing in both towns is great
July 29, 2022
Queenstown Wanaka Cromwell area – lots to do
July 25, 2022
Rav 4 with snow chains, great little car for three snowboarders. can take this car up any ski field
June 30, 2022
i have to watch out an even much better fuel economy SUV next time
June 14, 2022
Queenstown region has beauty written all around it . Stay within recommended speed limits and you will enjoy your trip to the max 😊😊
February 3, 2022
Nothing to fault, absolutely brilliant service.
January 27, 2022
Milford sound Dunedin Beautiful road trip!
New Zealand
Holden Equinox
January 21, 2022
If you go to Queenstown then Milford sound trip a must go drive. Worth spending a day.
November 18, 2021
Get a local to show you round.
July 20, 2021
Fabulous value for money and friendly staff
February 17, 2021
The Toyota Rav was pretty cool. It drove really well to the point we may look at owning one. Very economical and easy to drive considering we've not driven one before. We drove from Queenstown to Wanaka and just followed the signs and we reached our destination without issues. However, if you take the windy roads or the shortest route, you need to take care as there are a few 15km corners that are not sign posted. We took the longer route back to Queenstown for a day trip, which is easier but finding parking to the Gondolas was a hassle due to the roadworks so we went to the to lakeside for brunch and then back to the gondolas and finally found a park. We are 60+ year olds and doing the Luge was such great fun once we figured how to get in. We found Wanaka enjoyable - in particular Hook Wanaka - to catch Salmon, which is the reason we did this trip.. that is a wonderful place to go even if you're just visiting - the staff there are great - and we caught lots of Salmon - vacumm packed and bought Salmon home to Auckland. Make sure you book a motel like we did that has a fridge freezer large enough - I recommend Aspiring Motel Lodge right next door to New world.. the proprietors will look after you. Also, visit the Wanaka District Club if you are a Cosi Club member - they are very welcoming and have the best Thai Stir Fry - promise..especially if you like Thai hot! If you are a smoker like me, the other place to go is the Speights Ale House Wanaka.. you can order kai and go outside.. also do the wine tours.. go to the local information place in Wanaka and they will sort you out. Also recommend BIG FIG WANAKA.. Awsum kai.. meals suit meat lovers and vegetarians/vegan.. Anyhoo our first time to Queenstown/Wanaka and we plan to go back. We visited a number of places in Wanaka -just about walked the whole town and loved the whole time we were there - by the way only 40kms - Us Aucklanders not used to that - but its great once you get used to it.... It is one of the most beautiful places in Aotearoa in my view
January 12, 2021
queenstown is nice town , recomend for holiday
January 2, 2021
We stayed in Wanaka , which we loved the natural beauty and adventure tourism is great. We think it's much better than Queenstown , but don't tell anyone or it will change :)
December 28, 2020
You need a car to travel from Queenstown to all the beautiful places just a stones throw away.
New Zealand
Nissan X-Trail
December 6, 2020
Doubtful sounds overnight cruise was the absolute highlight and a must do. Other must dos were drive up to Glenorchy and look at retreat centre and store. Shotover jet a real adrenaline rush if your heart can handle it!
November 18, 2020
Very nice driving roads in Queenstown, I particularly enjoyed & recommend drive out to Glenorchy, also, the separate roads up to Coronet Skifield, & Remarkables skifield. Remarkables skifield has a $10 toll-gate which you can pay using an eftpos/credit card, which is well worth it!
November 2, 2020
So much to see in surrounding area. If you like taking your time to explore, a car is a must
New Zealand
Subaru Forester 4WD
November 1, 2020
Great drive to Milford sound from Queenstown. Would recommend cruise with Juicy. Glenorchy and Wanamaker also worthy destinations. Drove long way to Wanaka then over Crown range on way back. Recommend lavender farm, hooked, mt iron and cardrona pub.
October 31, 2020
Drive & stay at Wanaka is a must do.
October 27, 2020
Queenstown has been a great holiday destination. Love the drive down to milford sound if you havent been there its a special place u missed out. Totally loved the weather the scenery the peacefulness. Yummy food friendly staffs at milford sound and also at arrow town. Please if you havent visited Queenstown than u are surely missing out a lot in life. New zealands best holiday destinations.
New Zealand
Toyota Highlander
October 23, 2020
My favourite place in the world
October 12, 2020
Always keep the petrol tank full.
October 11, 2020
Great place for 5 day short break. Heaps to do. Historically very expensive, however this time there were some great deals. We recommend QT.
October 10, 2020
A beautiful with endless activities to choose from
October 6, 2020
Go to Tasman glacier and if u like ski field go remarkable
October 5, 2020
Excellent road conditions in Queenstown this time of year but you need to drive carefully suited to the road conditions.
New Zealand
Nissan X-Trail
October 3, 2020
We stayed In Wanaka which I preferred over Queenstown- less busy.
September 10, 2020
The drive to Glenorchy was stunning.
New Zealand
Nissan X-Trail
September 10, 2020
Queenstown office was great to deal with. If renting in the middle of winter with plans to go up one of the mountains, I'd get a 4WD with snow chains. We were there at the beginning of spring, so no snow on the mountain roads, so 2WD was fine.
August 6, 2020
If you're heading up the ski fields, I would suggest a 4 wheel drive with chains as this would guarantee you get up there safely. The roads are windy but nicely done.
July 31, 2020
recommend getting chains during winter in Queenstown, this limited access to some roads without them.
July 30, 2020
Queenstown itself is easy to walk around but if you want to venture further to Glenorchy or the vineyards at Gibbston Valley or up the ski fields it's a lot easier with a rental car. You can go at your own pace and time.
New Zealand
Mitsubishi Outlander
July 16, 2020
Such a great part of the world that all locals should visit as well as tourists. If you have time, hire a car and make sure you get to nearby locations like Te Anau, Wanaka, Arrowtown, Milford.. the whole area is beautiful and always offers something new.
New Zealand
Mitsubishi Outlander
March 29, 2020
Beautiful place, a must for everyone
March 19, 2020
New Zealand a beautiful country, but the public transports are not great, as it is a big country with only 7.5 millions people. Not many people is able to use the public transports. You need a car to see New Zealand's wonderful locations.
October 9, 2019
The car let us come & go from the mountain on our own time, and we really enjoyed the scenic drive to Glenorchy and the drive out to an animal farm which our 3-year-old loved.
Australia
Mitsubishi Outlander
October 4, 2019
Definatley rent a car when you're going to Queenstown. Go up the mountains such as remarkables and coronet peak. Wanika. Try a bike ride from arrowstown to a few wineries and have your bikes picked up after. Ferg. burger. Try to get seafood from a Harbour Fish and cook them your self. Especially the mussels if you're own a budget.
New Zealand
Toyota RAV4 4WD
September 10, 2019
Nice town but very expensive
August 28, 2019
Queenstown is a magical little town, surrounded by magnificent mountain ranges and great vineyards and foodaries
August 9, 2019
Everywhere is amazing in Queenstown
July 20, 2019
Travel out to bungy bridges arrowtown and other places
New Zealand
Toyota RAV4 4WD
July 12, 2019
Beautiful and relaxing place to have a holiday. Having a great service and a good car make the holiday more enjoyable. Thank you. Regards, Michael
May 2, 2019
Just look around carefully there are heaps
Why choose us?
Exclusive rates from a wide range of suppliers

Providing rental offers for over 2,000,000 cars in 150+ countries, we can find you a great car in the right location for the best price

High level of satisfaction

Great Trustpilot review score – 4.6 – based on feedback from thousands of our customers

Personalized assistance during the reservation process

24/7 customer support in 12 languages via your preferred channel — chat, phone, email