Car Rental – Search, Compare, and Save up to 70%!

Surprice at London Heathrow Airport
450 Bath Road, Longford Heathrow, London Greater London, UB7 0EB, United Kingdom
0044 3 300 949 033 / 0044 7 967 584 241
Pick-up instructions
We offer a Meet and Greet Service. Terminal 5: On arrival please call 00443300949033 proceed to the top floor level 5 Departure. Exit Departure hall, turn left and walk towards British Airways/Valet parking cabin which can be found in the middle of two drop off lanes. Terminal 2: On arrival please call 00443300949033 proceed to the top floor level 5 Departure hall and exit the building. Please walk across to the last drop off Lane 4. Terminal 3: On arrival please call 00443300949033. Proceed to departure lounge ground level. Please walk across to the last drop off Lane 4.
Drop-off instructions
Please clarify Drop-off instructions with Car Provider upon Pick-up.
Customer Ratings and Latest Reviews
Overall value for money of your rental car
Ease of finding rental desk or representative
Efficiency of the car rental agents
Time spent picking up the car
Time spent dropping off the car
Overall condition of the car
Because we want to make sure each review listed here is left by a real customer, we don't have an option to post a review here. Instead, we ask each and every customer to leave a review after they return their rental. This way, you know that all reviews are authentic, verified, and trustworthy.
August 16, 2022
Pros: Easy good communication
August 12, 2022
Pros: Efficient and friendly staff who delivered exactly what they said they would
Cons: Nothing
August 10, 2022
Cons: They overcharged me 200 and then made me go through hoops to get it back. They yelled at me saying it was my fault and that they do not take responsibility for when their teller overcharges a client. Horrible experience. Will never go back and will be spreading the word.
August 5, 2022
Pros: Ease of checking in
August 5, 2022
Cons: When I arrived at the desk, the agent told me another colleague would help me soon, waited 15 minutes until someone else arrived and reacted annoyed when he discovered that his colleague had not served me. He kept trying to push me into buying extra coverage and giving me less km than my voucher said. It took him literally 1.5 hours to finally get to the payment part, there were no computer or power issues to slow the process, it was just him being on the edge of ignorant.
United States of America (USA)
Fiat 500
July 31, 2022
Pros: Price was good and car had good fuel efficiency
Cons: That the pickup was not clearly explained when the listing was viewed - it was "meet and greet" but actually you have to call and then wait for pickup; the car was not clean
United States of America (USA)
Ford Fiesta
July 18, 2022
Cons: They forced me to use another card and also pay for additional CDW doubling my rental price.
United States of America (USA)
Ford Fiesta
June 29, 2022
Pros: Agent was friendly but then he used that to put us into a larger car in spite of our severe reservations.
Cons: Since they took advantage of two overly jet-lagged people, they pushed us into a larger more expensive car which was a danger to us driving on very narrow roads and the car fought the driver around every curve. The wheel kept trying to take over in spite of driver's attempts to control it.
June 13, 2022
Pros: nothing
Cons: No communication
United States of America (USA)
Ford Fiesta
June 9, 2022
Pros: Employees seem to be trying hard with the situation they are in.
Cons: Amateur and added in insurance without asking me.
United States of America (USA)
Fiat 500
June 2, 2022
Pros: Nothing
Cons: 45 mins to be picked up at the airport. 45 mins to be seen to process my vehicle hire documentation. £1,500 charge to my credit card for insurance excess and 2 weeks to return the cash. Car was dirty inside and out.
May 25, 2022
Pros: The car
Cons: NZ$3000 being held against my credit card rther than an inprint of my card to charge in the event of damage (is this even legal?). 5 times to get through by phone for pick-up to rental desk - thought I'd been conned Rental desk location and signage made the whole process seem very dodgy and not very proffessional
May 11, 2022
Pros: It was picked up at meet and greet area, or so it said when booking. I'm fact this was not true. There was a shuttle service from the departures drop off to the office on Bath Road outside the airport. Some time was wasted on this. The car was nearly new, good condition and nice to drive. Good hire car.
Cons: The company also wanted the car bringing back clean. This was unusual and I spent a few pounds on washing the car. No mention at time of booking.
April 22, 2022
Pros: I thought the car itself was great and suited our purpose perfectly. It was also very clean.
Cons: Nobody was there to meet us despite what it said in the email. The process of collecting the car - paperwork was lengthy. Nobody was there when we had arranged to drop the car off and we had a flight to catch. Nobody answered the phone either! Being an offsite car rental you need to compensate for this by providing a second to none service this was not what we received . Although the car was value for money the many attempts to increase the total costs with bolt on extras was not what we booked.
April 17, 2022
Pros: I like the fact that they pick you up at the airport and drop you off at the end of your trip This is the second time I have used them and I the price was the main reason to use them. The staff were also nice and polite
Cons: It appears the office is grossly understaffed so service is inefficient. 2 staff who had to check in check out and drive at 9 in the morning. We spent too long picking up and dropping off our car. We had to pay for a car wash and vacuum at drop off after being given a car that had the previous renters rubbish in. The Excess quote we didn't want was a rip off more than the cost of a 9 day rental. The drop off driver was not experienced driving a standard car.
March 29, 2022
Cons: The car was described as clean and with a full tank yet the car was filthy on the outside and stains and dirt on the inside. The tank was also not full, only 7/8ths. Also online the price was 150 for 3 days and in the office it changed to 205. Apart from those, the car was fine. It has been a few weeks though and I still haven't received my deposit back. Cheaper than a lot of other options though so I suppose you get what you pay for
United States of America (USA)
Ford Fiesta
March 24, 2022
Pros: Nothing. Off site facility means a charge for valet????? Wtf
Cons: Everything from incorrect initial quote, waiting 1 be upon arrival, off airport facility, extra uneccessary additional insurance. Quoted 155.75 at pick up. Billed 458.39
March 14, 2022
Pros: good communication, and great staff
Cons: na
United States of America (USA)
Ford Fiesta
February 28, 2022
Cons: Would not purchase the insurance through Discover cars complete waste of money and useless
January 30, 2022
Pros: Nothing at all!!!
Cons: They are trying to steal as much money from your pocket as they can !!! First of all they didn't let me buy insurance from you When I went to pick up the car they told me that I had to pay them for washing the car !!! Then they tried to persuade me to buy insurance from them in order to reduce the deposit from £1500 to £750. I strongly denied that so they finally accepted no extra insurance and deposit £1500 but when they tried to immediately
October 17, 2021
Pros: Accommodating and helpful
Cons: Inability to resolve overcharging confusion with discover cars - I was forced to pay 250 pounds more than my voucher at pick up and more than a week after the end of the rental it is still unresolved.
October 8, 2021
Pros: Extra charges addded with no explanation as even booking voucher shown different amount.
Cons: Please be aware when return vehicle as it seems scam taking pace as they may tell you.l vehicle is dirty. Be prepared to make video and photos once collect and return to be on safe side.
October 2, 2021
Pros: They are friendly and nice
United States of America (USA)
Ford Fiesta
September 24, 2021
Cons: Weren't at airport to pick me up Unable to contact them regarding change of flight Charged additional £100 on top of agreed rental price Have not returned deposit despite multiple emails. Will be contacting lawyer to continue from here
September 23, 2021
Pros: nothing.
Cons: No meeting & Greet as advertised. Had to call them twice to get picked up. Took more 45 minutes airport exit. Opening times are when the agent turns up. His promises are not worth his breath. Refused to release the car unless I paid more, said web site was wrong. Very minor scratches on offside wheel (I probably missed on pick up) So called repairs were charged £200 per scratch. No garage estimate given. Their own estimate. Is this an insurance scam.
September 23, 2021
Pros: Absolutely nothing, very poor service!
Cons: The booking included a meet & greet at the airport, had to phone them to ask where they were when we arrived at the airport, it sounded like he was still in bed when I phoned him, he'd obviously forgotten, had to wait over an hour to be collected. I took the car back no one was at the shop, called him and he said he'd be with me in 20 minutes, had to sit in a car park waiting for him. There was a slight scratch on the wheel alloy which he charged me GBP 300 for, it might have been there before
United Kingdom
Ford Fiesta
September 21, 2021
Pros: Nothing
Cons: Meet and greet guy was 25 mins late, over charged me, Discover cars took a deposit, SurPrice system had none shown, cost was different as quoted, tried to charge me to clean car after 1 day and 25 miles on a sunny dry day driving to Uni and back ! still waiting on refund from Discover cars, absolute nightmare from start to finish
September 12, 2021
Pros: Nothing
Cons: So because they did not accept Amex credit card for the few posit I had to do full insurances for 40 pound per day. Then day also take a deposit from my debit card (!!) for possible speeding ticket. The guy (will not comment about his background as I don't want to be racist) was very rude and told my gilfriend to shut up as he was not talking to her
September 11, 2021
Pros: The car was good
Cons: Almost everything!! Service was terrible, they don't meet and greet you at the airport and leave you waiting an hour to be picked up.
September 5, 2021
Pros: No fuss
Cons: Nothing
August 11, 2021
Pros: Reasonably priced and the driver was friendly
Cons: No-one was there to meet us at the airport - we had to call and then wait for them to come for us
July 28, 2021
Pros: Nothing
Cons: Everything
July 23, 2021
Pros: Brand new cars. Very easy, very good, very friendly. Would use again
United Kingdom
Ford Fiesta
July 21, 2021
Pros: Efficient but friendly, very professional and outgoing.
Cons: N/A
July 11, 2021
Pros: Friendly helpful staff who came to meet me at airport. Staff happily came earlier than arranged when my flight was early
Cons: Having to wash the car before return. However car wash is next door to the rental office
June 6, 2021
Cons: Surprise did not accept all manor credit cards. They have a clean - to - clean policy which is unheard of. They did not inform me I have to remove the cover I had already bought when making the booking, before purchasing their full coverage; causing me unnecessary costs. They only accept payment from the main driver, not the second named driver.
October 29, 2020
Pros: Everything was great.
Cons: Excellent service!
United Kingdom
Ford Focus
September 14, 2020
Pros: Very good selection of cars. Super friendly and helpful staff. excellent pick up and drop off service to and from the airport.
August 12, 2020
Cons: I thought the cleaning charge was enforced unfairly.
August 10, 2020
Pros: Practical and personable
Cons: Few service people available, so it seemed a bit improvised.
United Kingdom
Ford Fiesta
August 4, 2020
Pros: Very polite and helpful.
United Kingdom
Hyundai i10
June 18, 2020
Pros: Very helpful and friendly customer service,couldn't do enough to help!
Cons: Could have made it a bit clearer that we needed to ring once at the arrivals gate. We were under the impression that they would already be there. No drama though, just a minor improvement
April 23, 2020
Pros: Great service - very friendly
Most Popular Car Rental Deals
London Heathrow Airport Car Rental
Mini
Fiat 500 or similar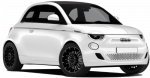 London Heathrow Airport Car Rental
Economy
Ford Fiesta or similar

London Heathrow Airport Car Rental
Compact
VW Golf or similar

London Heathrow Airport Car Rental
Compact
Ford Focus or similar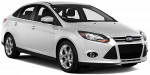 London Heathrow Airport Car Rental
Standard
VW Passat or similar

London Heathrow Airport Car Rental
Standard
Kia Optima or similar

Please check the Rental Conditions for each specific vehicle prior to booking as some conditions, particularly the deposit and deductible, may differ based on the class of vehicle.
Free cancellation with a full refund up to 48 hours before your pick-up time, Mileage: 500 miles per rental, Collision Damage Waiver
(deductible:

~€ 1770.00

)
, Theft Protection, Roadside Assistance (in the country of pick up), Third Party Liability (TPL), Airport surcharge, Free modifications, State Tax.
Mileage is limited to 100 miles per day.
Minimum rental age is 23 years.
A young driver fee applies to drivers under the age of 25.

Maximum rental age is 75 years.
A Senior driver fee is not applied.

The driver license must have been issued by authorized authorities at least 2 year(s) before the date of the commencement of the rental.

Certain professional groups, such as rally drivers, are not permitted to rent a vehicle.

A driver license printed using a non-Roman alphabet (Arabic, Japanese, Cyrillic, etc) must be supplemented by an International Driving Permit. Please note that the International Driving Permit is valid only if accompanied by the regular driver license.

Residents of the following country(ies): United Kingdom are required to present the following document(s): valid driver license, credit card on a main drivers name, Passport or ID card, proof of home address (e.g. Utility bill) in order to pick up the car.
UK customers must bring their DVLA check code along with their photo ID. This check code can be obtained from the DVLA website.
In addition to documents mentioned previously, the customer will need the following: valid driver license, credit card on a main drivers name, Passport or ID card, proof of home address (e.g. Utility bill), boarding pass.
Deposit and deductible policy
A deposit will be blocked on the customer's credit card until the end of the rental period.
At time of pick up, customers will be required to pay the amount of the rental and a deposit.
It is possible to pay and leave the deposit only with following payment methods: MasterCard credit card, VISA credit card.
The following are accepted methods of payment:Debit cards, Union Pay.
Credit card must be valid during rental period for at least 30 days.

A local renter is defined as a renter who is a resident of United Kingdom.
Local customers are allowed to rent only if they agree to a credit check and the credit score is positive.

The main driver must provide a physical payment card in their name with enough funds to cover the deposit to pick up the car. The rental company will neither accept virtual credit cards (e.g., GooglePay or ApplePay) nor someone else's card (including family members).
Optional extras and services
Available special equipment: GPS Navigation system, Baby seat (up to 1 year of age), Child seat (2-4 years of age), Booster seat (4-10 years of age).
Prices for extras are shown on the booking page.

Adding additional drivers is allowed.
There is an additional charge for each driver.
Underage additional drivers are subject to both Young Driver and Additional Driver fees.
When picking up the vehicle, all drivers must be present and must provide valid documentation.

Delivery/Collection service is available within city limits. Additional charges will be applied, depending on the distance.
The maximum rental period per agreement is 90 days.
Pick-up & Drop-off
| | |
| --- | --- |
| Mon: | 06:00 - 23:59 |
| Tue: | 06:00 - 23:59 |
| Wed: | 06:00 - 23:59 |
| Thu: | 06:00 - 23:59 |
| Fri: | 06:00 - 23:59 |
| Sat: | 06:00 - 23:59 |
| Sun: | 06:00 - 23:59 |
Top Suppliers at London Heathrow Airport

+442088972100
Northern Perimeter Rd, Heathrow, Longford, Hounslow TW6 2RY
$86 - $242

+442088972100
Northern Perimeter Rd, Heathrow, Longford, Hounslow TW6 2RY
$95 - $242

+4408433093009
Heathrow Airport, Northern Perimeter Rd, London TW6 2QD
$82 - $153
Working hours

+442070188246
Great South West Road Heathrow Airport, Feltham TW14 0PR
$386 - $633

+4403713843410
NORTHERN PERIMETER ROAD WEST
$76 - $217
Working hours

+443713843410
Northern Perimeter Road West Heathrow Airport, Longford, Hounslow TW6 2QE
$38 - $366
Working hours

+4402088972100
Heathrow Airport, Northern Perimeter Rd, Hounslow TW6 2RY
$93 - $259
Working hours

+4403445446000
Central Heathrow Loc
$97 - $160
Working hours

Firefly
08433093009
NORTHERN PERIMETER RD (WEST)
Working hours

+443301188341
450 Bath Rd, Longford, Regus Ub7 0Eb, Uk
$76 - $96
Working hours
+442078621732 / +442078621791
79 New Road, Harlington
Working hours

+4402086197000
239 Sipson Rd, Sipson, West Drayton UB7 0HW
$84 - $86
Working hours
+442031300447 / +442031300448
804-834 Bath Road Heathrow, Airport, Hounslow TW5 9UH
$52 - $1092
Working hours

+442086197000 / +443172487251
Holiday Inn M4 J4, Sipson Rd, West Drayton
$76 - $127
Working hours