Car Rental – Search, Compare, and Save up to 70%!

Alamo at Dubai Int. Airport
Terminal 3, 67 Airport Rd - Dubai
00971 42 245 056
Pick-up instructions
The rental counter is located next to the exit door in arrivals inside the terminal. Please proceed to the National rental counter which will service your Alamo rental. All flights will be re-routed to Terminal 3 of Dubai International Airport, if for any reason your flight arrives at T1 please proceed to our desk at terminal 3 to pick up your vehicle. If you need any assistance please call 00971 50 1074072
Drop-off instructions
Please clarify Drop-off instructions with Car Provider upon Pick-up.
Customer Ratings and Latest Reviews
Overall value for money of your rental car
Ease of finding rental desk or representative
Efficiency of the car rental agents
Time spent picking up the car
Time spent dropping off the car
Overall condition of the car
Because we want to make sure each review listed here is left by a real customer, we don't have an option to post a review here. Instead, we ask each and every customer to leave a review after they return their rental car. This way, you know that all reviews are authentic, verified, and trustworthy.
Netherlands
Ford Explorer
May 22, 2023
Pros: Great service, very quick and professional.
Cons: The car was not cleaned before I received it.
United Kingdom
Ford Focus
May 13, 2023
Pros: Friendly staff car was clean and tidy, deposit was refunded the day after we returned the car
March 5, 2023
Pros: The car was very clean ,big and beautiful It was full tanked and we had fun in it I had a mistake because i have rented 2 cars, bei cancel one of the two i made a mistake but the mistake resulted very efficiency. I thank u for your help, because of your auto, our vacation in Dubai was very nice
Cons: The agent who received us could not very well communicate in english with us. He was not friendly and could not answer some questions regarding the reservation
March 4, 2023
Pros: Cheapest price for good quality car
Cons: Only one person at the counter when I had to drop off the car, and this persin was already dealing with another customer, so I had to wait
February 23, 2023
Cons: Long line for reaching Alamo desk Long waiting for car rental Long waiting for receiving car Long waiting for delivering car Only one Employee serving customers of 3 car rental offices Unacceptable x
October 31, 2022
Pros: When the car I had chosen was unavailable, they upgraded me, which was lovely. The car was also very clean.
Cons: It took FOREVER to get through the initial stages at the arrival desk. I was there for at least 20 minutes. It should have taken 5, tops.
October 17, 2022
Pros: Car in good condition
Cons: Locating the rental desks. Long time spending at the desks in both times. Car without multimedia.
October 6, 2022
Cons: THEIR PICK UP RENTAL DESK IN THE AIRPOST IS CLOSED AND THERE IS A NOTICE THAT PICK UP WILL BE DONE IN THE CAR PARK!!!. WHILE OTHER COMPANIES RENTAL DESKS ARE FULLY OPERATIVE IN THE AIRPORT.
October 3, 2022
Pros: Brilliant from start to finish, especially a very helpful young lady at the rental desk.
October 1, 2022
Pros: They were very friendly
Cons: They should write much more clearly how to return the car - signs - terminal 3 and so on.
August 31, 2022
Pros: they give us the same car that we rent , a new car , evrey thing is organized very good
Cons: they suggested us to get full insurance .... mean will we have afull insurance
United Kingdom
Ford Focus
August 17, 2022
Pros: Good customer service
January 16, 2022
Cons: Pick up and drop off took more than 40 minutes
January 12, 2022
Pros: How is it possible that you have to wait more then 30min to pick up the car. You have every possible information before I arrive at the desk. But it takes anyway so long until you get the car. how is this possible with all the possibilities that exist to simplify this process the let the customer wait so long after having had a long journey behind. Including the identification of the client it should not take more the 5min. Thank you
January 10, 2022
Pros: I would like to give special thanx to mr momin for his professional services in DXb
Cons: I would like to give special thanx to mr momin for his professional services in DXb
December 14, 2021
Cons: The time of delivery was a bit too much
September 18, 2021
Pros: Staff was helpfull
Cons: Car was not a premium suv as booked rather more a basic suv , cloth interior no sat nav and didn't feel like a premium car to drive so was very misleading for it to be described as a premium suv
February 2, 2021
Pros: The customer service by DIscover car The price
Cons: The office desk is not well indicated at the airport, its under NATIONAL and not ALAMO, very annoying when you have traveled for hours and tired.. there were only 2 agents doing the car checking therefore it was very slow.. the condition of the car was unacceptable, old and i didnt feel safe.. it shouldnt be allowed to rent cars over certain years.. I found better price and much better condition car in a another agency therefore wont be renting a car anymore at Alamo
United Kingdom
Ford EcoSport
Most Popular Car Rental Deals
Dubai Int. Airport Car Rental
Mini
Ford Figo or similar
Dubai Int. Airport Car Rental
Economy
Ford Figo or similar
Dubai Int. Airport Car Rental
Economy
Ford Fiesta or similar
Dubai Int. Airport Car Rental
Compact
Ford Focus or similar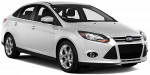 Dubai Int. Airport Car Rental
Intermediate SUV
Ford EcoSport or similar
Dubai Int. Airport Car Rental
Standard SUV
Ford Escape or similar
Dubai Int. Airport Car Rental
Premium SUV
Ford Edge or similar
Dubai Int. Airport Car Rental
Full-size
Ford Bronco or similar
Dubai Int. Airport Car Rental
Premium
Lincoln MKS or similar
Dubai Int. Airport Car Rental
Luxury
Maserati Ghibli or similar
Dubai Int. Airport Car Rental
Luxury SUV
Range Rover or similar
The above prices are only approximate and were last updated at 01:12 on 2023-05-30. Prices may vary based on the booking dates, length of rental, and car class.
Please check the Rental Conditions for each vehicle prior to booking as some conditions, particularly the deposit and deductible, may vary based on the class of vehicle.
Free cancellation with a full refund up to 48 hours before your pick-up time, Unlimited mileage, Collision Damage Waiver
(deductible:

~€ 765.00

)
, Theft Protection, Roadside Assistance (in the country of pick-up), Third Party Liability, VAT (value added tax).
The following surcharges may apply: Parking Fee.
The driver license must have been issued by authorized authorities at least 1 year(s) before the date of the commencement of the rental.
Driver licenses will be accepted if issued in the following country(ies): Australia, Austria, Belgium, Canada, Denmark, Germany, Greece, Ireland, Italy, Japan, Netherlands, New Zealand, Norway, Poland, Romania, South Korea, Spain, Sweden, Switzerland, Turkey, United Kingdom, USA.
Driver licenses from the following country(ies): Greece, Japan, South Korea, Turkey will be accepted only if the translation is approved by the Consulate or Embassy.

Driver licenses from all other countries must be accompanied with International Driving Permit (IDP).
Please note that the International Driving Permit is valid only if accompanied by the regular driver license.

In order to pick up the car, the renter and each additional driver must present the following documents: passport, valid driver license, credit card on a main drivers name, flight information.
Deposit and deductible policy
A deposit will be blocked on the customer's credit card until the end of the rental period.
The exact deposit is determined on pick up since the amount is dependent on the type of vehicle.
At time of pick up, customers will be required to pay the amount of the rental and a deposit.
It is possible to pay and leave the deposit only with the following payment methods: MasterCard credit card, VISA credit card, American Express credit card.

The main driver must provide a physical payment card in their name with enough funds to cover the deposit to pick up the car. The rental company will neither accept virtual credit cards (e.g., GooglePay or ApplePay) nor someone else's card (including family members).
Optional extras and services
Available special equipment: Baby seat (up to 1 year of age), Child seat (2-4 years of age), Booster seat (4-10 years of age).
Prices for extras are shown on the booking page.


All extras are available at the rental counter. Prices vary, depending on the rental period.

It is allowed to add up to 1 additional drivers.
Delivery/Collection service is available within city limits. Additional charges will be applied, depending on the distance.
The vehicle is provided with a full tank of fuel and must be returned with the same amount in order to avoid additional charges.
If the customer is late for a return for more than 120 minutes, extra day charges will apply, in addition to any other rental charges.
Top Suppliers at Dubai Int. Airport
+97142244855
Dubai International Airport Terminal 1 (Arrival - Dubai - United Arab Emirates
$24 - $509
Working hours
+97142245404 / +97142245364 / +97142203700
Dubai International Airport, Dubai
$24 - $307
Working hours

Hertz
+97180043789 / +97142203013
DUBAI INT'L AP TERM 3
$30 - $35
Working hours

+971506263439
Airport Road D89 Al Garhoud Airport Terminal 1 - Dubai
$25 - $1319
Working hours
KTC GULF Rent A Car
+971521718977
Building No S2 31 41 A Street, Garhoud Dubai
$35 - $729
Working hours
+971509787953
Meet & Greet
Working hours

National
+97142245056
Terminal 1, 67 Airport Rd - Dubai
$30 - $215

+97142203933
Terminal 3, Dubai International Airport, Dubai
$28 - $121
Working hours
Quick Drive
+971527757973 / +971505259245
Dubai Airport
$31 - $181
Working hours
Golden Key Car Rental
+971549988837
Al Garhoud
$55 - $998
Working hours

+97142245056
Terminal 1, 67 Airport Rd - Dubai
$29 - $205

+9718007498
Airport Terminal 1 Airport Road, Dubai
$65 - $926
Working hours

Interrent
+37369187010
Dubai International Airport Terminal 3
Working hours

+97142203933
Terminal 3, Dubai International Airport, Dubai
$31 - $135
Working hours

York Car Rental
+971800297623
Insta Space Business Center Airport Road
$44 - $486
Working hours

+971564151666
Al Rais Shopping Centre, Bur Dubai, Al Mankhool Road, 50919, Dubai
$20 - $37
Working hours
+97142200544 / +97142245040
Dubai International Airport
$25 - $121
Working hours
+971525800788
Dubai International Airport, 67 Airport Rd, Garhoud, Dubai
$27 - $58
Working hours

+97142245219
Airport Terminal 1 - Dubai
$37 - $126
Working hours