Car Rental – Search, Compare, and Save up to 70%!

Dollar at Los Angeles Airport
9000 Airport Boulevard
3102583000
Pick-up instructions
Rental Car offices are located off airport, away from airline terminals. Dollar is authorized to pick-up and drop-off their customers at the airline terminals using courtesy shuttles. These companies meet arriving customers under the purple sign "Rental Car Shuttles" on the Lower/Arrivals Level islands outside baggage claim.
Drop-off instructions
Please clarify Drop-off instructions with Car Provider upon Pick-up.
Customer Ratings and Latest Reviews
Overall value for money of your rental car
Ease of finding rental desk or representative
Efficiency of the car rental agents
Time spent picking up the car
Time spent dropping off the car
Overall condition of the car
Because we want to make sure each review listed here is left by a real customer, we don't have an option to post a review here. Instead, we ask each and every customer to leave a review after they return their rental car. This way, you know that all reviews are authentic, verified, and trustworthy.
May 1, 2023
Pros: שירות 10 מכוניות חדשות.
Cons: סוכן ההשכרה מכר לי ביטוח נוסף לזה שהיה לי וזה היה כפול ומיותר הסכמתי לרכישת הביטוח מכיוון .שלא הבנתי אותו.
Saudi Arabia
Chevrolet Equinox
April 26, 2023
Pros: > Car drop off at Las Vegas was pretty fast and efficient > Security deposit return was done quickly right after return of the car
Cons: > Car was not in a good condition with broken side mirror cover, scratches on body, missing spare tyre etc. > Car pickup at Los Angeles center of Dollar was pathetic. Had to stand for 65 minutes in the queue for my turn, and this all happened after travelling for 26 hours on an international flight > Representative at the counter tried to double cross me by selling me services that weren't required. Also, she tried to instil fear in me that I will get in trouble if I don't buy those services
April 14, 2023
Pros: Bad service, waited in line for 4 hours to get the car, In addition, they charged us twice for the insurance, we took out insurance through the car rental company and there they charged us for insurance again.
April 8, 2023
Pros: The Second Day when I came back the service from Zac was excellent. I got all help I beredd.
Cons: That the Car I booked for one price at home, whit full Coverage and I have to pay at pick up 565.14 USD When I pick up I payed more than 1800 USD. Then I go back the next Day and got help from Zac, I pay 1057 USD. There is something wrong - because I got one price when I Booked and its nearly dubbel when I pick up the Car. The obelyst one more to pay Schould be the toll fee
United States of America (USA)
Ford Focus
April 4, 2023
Pros: Nothing
Cons: They treat customer like sht
United Arab Emirates
Ford Focus
April 3, 2023
Cons: On booking already paid for full coverage , which is including recovery service also , but in the supplier invoice again they charged separately for insurance , recovery and other charges which is almost 80% of rental charges.
February 20, 2023
Pros: The woman on the lot who told us we didn't have to walk across the entire lot to get our car and directed us to the presidents spot.
Cons: The person behind the desk became unpleasant when I told her that my car insurance would cover the insurance. Complete personality change. Became very dismissive when asked a question.
January 26, 2023
Pros: How system is set up and efficient
Cons: Additional charges, even when we canceld additional insurance we had to pay something manadatory $16 per day. And they forced us to fill up with them, even we haven't used lot of fuel we where charged for full gas tank!
November 26, 2022
Pros: Easy pickup and drop off. Easy shuttle bus.
Cons: Face getting changed after rejecting the more insurance.
October 20, 2022
Pros: Nothing
Cons: In one word Cheaters. Give me down grade without refund. Itold them not charge me forHighway tool. Actualy they charge. Allthe time I was in their office they tried to cheat me
October 3, 2022
Cons: Tried to sell on many different products and definitely tried to mislead me regarding the need for toll road cover. I didn't use a single road and the information provided implied I was at risk. The agent showed me to two mediocre cars but the gentleman cleaning the car advised we could take any car in a row and showed us to a much better option.
August 16, 2022
Pros: You can pick your own car. Dropoff was fast and easy
Cons: The waiting line at LAX was incredibly long. Stood there for like 1.5 hours. I believe they were not properly staffed for the amount of people trying to get a rental car. Agent kept trying to sell me extra insurances which I clearly stated i didnt want. The car suddenly lost its windshield wiperblade during the trip.
June 20, 2022
Cons: Enormous queue when picking up the car and each customer was app 10-15 minutes at the desc. Seems inefficient as the cars are booked in advanced and only need pickup.
United Kingdom
Ford Focus
June 17, 2022
Pros: car was fine. return process was fine
Cons: queues for collecting car was a complete misery. additional insurance tacked on from original reservation booking. charged over $200 more than on reservation. too tired after coming in from a long international flight to argue any more when collecting the car (figured i could get it sorted after some sleep). fobbed off when returning. won't use them again.
Canada
Ford Mustang Convertible
April 29, 2022
Pros: Bon service
Cons: Toujours un peu cher une voiture exotique mais bien agreable
United States of America (USA)
Mazda 3
August 31, 2021
Pros: Nothing
Cons: Everything. Making people wait 3.5 hours to pick up a car is absurd.
March 12, 2020
Pros: Staff were helpful and friendly. Car was brilliant, fast and economical
United States of America (USA)
Chevrolet Spark
March 8, 2020
Pros: Price and easy pick up and delivery.
Cons: N/A
Most Popular Car Rental Deals
Los Angeles Airport Car Rental
Economy
Chevrolet Spark or similar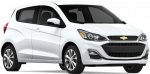 Los Angeles Airport Car Rental
Compact
Ford Focus or similar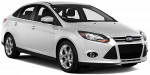 Los Angeles Airport Car Rental
Intermediate
Mazda 3 or similar
The above prices are only approximate and were last updated at 23:11 on 2023-05-29. Prices may vary based on the booking dates, length of rental, and car class.
Please check the Rental Conditions for each vehicle prior to booking as some conditions, particularly the deposit and deductible, may vary based on the class of vehicle.
Free cancellation with a full refund up to 48 hours before your pick-up time, Unlimited mileage, Loss Damage Waiver
(with zero deductible)
, Third Party Liability (TPL), Supplemental Liability Insurance (SLI), Vehicle registration fee, Free modifications, Customer Facility Charge (CFC), State Tax.
Minimum rental age is 25 years.
A Young driver fee is not applied.

There is no maximum age.
A Senior driver fee is not applied.

The driver license must have been issued by authorized authorities at least 1 year(s) before the date of the commencement of the rental.

In addition to the regular driver license, an International Driving Permit is also mandatory if the national driver license is not written in English. Please note that the International Driving Permit is valid only if accompanied by the regular driver license.

In order to pick up the car, the renter and each additional driver must present the following documents: passport, valid driver license, credit card on a main drivers name, booking voucher.
Deposit and deductible policy
The Security Deposit amount is either 350 USD or 15 % of the estimated total of the rental, whichever is greater.

The deductible/excess amount is 0 USD.
At time of pick up, customers will be required to pay the amount of the rental and a deposit.
The following credit cards issued on the main driver's name are accepted: MasterCard, Visa, American Express. Any other cards or cash payments are not accepted.
When using Visa, a 15 % surcharge on the total cost of extra equipment and services will apply.

The main driver must provide a physical payment card in their name with enough funds to cover the deposit to pick up the car. The rental company will neither accept virtual credit cards (e.g., GooglePay or ApplePay) nor someone else's card (including family members).
Geographical restrictions
Domestic one-way rentals are possible on request and for an additional charge.
International one-way rentals are not available.

Crossing country borders is allowed to the following countries: Canada, Mexico.
In order to travel to the following country(ies):Canada, customer must purchase the following insurance policy(ies): Premium Roadside Assistance.
In order to travel to the following country(ies):Mexico, customer must purchase the following insurance policy(ies): Mexican Insurance.
Optional extras and services

Prices for extras are shown on the booking page.


Additional drivers are allowed free of charge.
Delivery/collection service is not provided.
The vehicle is provided with a certain amount of fuel and must be returned with the same amount in order to avoid additional charges.
The maximum rental period per agreement is 62 days.
If the renter would like to extend the rental period, renter should return to the car hire office at the end of the rental period to sign a new agreement.
Service outside of business hours is available by request and for an additional charge.
Period of time, during regular working hours, when the car is still guaranteed for the customer, if the customer is late for pick up (the grace period) is 29 minutes.
Pick-up & Drop-off
| | |
| --- | --- |
| Mon: | 00:00 - 23:59 |
| Tue: | 00:00 - 23:59 |
| Wed: | 00:00 - 23:59 |
| Thu: | 00:00 - 23:59 |
| Fri: | 00:00 - 23:59 |
| Sat: | 00:00 - 23:59 |
| Sun: | 00:00 - 23:59 |
Top Suppliers at Los Angeles Airport