Car Hire – Search, Compare, and Save up to 70%!

Goldcar at Alicante Airport
Aeropuerto de, 03195 L'Altet, Alicante
0034 918 341 400
Pick-up instructions
Rental desk is located in the arrivals hall.
Drop-off instructions
Please clarify Drop-off instructions with Car Provider upon Pick-up.
Period outside of business hours
Customer Ratings and Latest Reviews
Overall value for money of your rental car
Ease of finding rental desk or representative
Efficiency of the car rental agents
Time spent picking up the car
Time spent dropping off the car
Overall condition of the car
Because we want to make sure each review listed here is left by a real customer, we don't have an option to post a review here. Instead, we ask each and every customer to leave a review after they return their rental car. This way, you know that all reviews are authentic, verified, and trustworthy.
United Kingdom
Volkswagen Polo
27 February 2023
Pros: Laura was excellent at the desk. Very good English speaking
Cons: The length of time to clear credit card. Maybe 30days???
25 February 2023
Pros: BAD ARANGEMENTS BY DISCOVERCARS CONTRATO NR. 23027610 Other documents will follow to finalise the amount for finalise the pay back.
Cons: We received 1 INVOICE paid on the Goldcar desk, this was ok. But we received the day after delivery another invoice from Discovercars paid and retrieved 385 ,06 by Mastercard of my spouse without any details of the services rendered. I was the driver and paid goldcar with my VISA card. The total amount shall be paid back ASAP, please. See attached documents.
United Kingdom
Fiat Panda
23 February 2023
Pros: Perfectly fine
Cons: Car had many small scratches so difficult to check before and after. Not all previous marks on car forms.
United Kingdom
Nissan Juke
19 February 2023
Pros: Very helpful staff.
Cons: The initial collection was drawn out due to the amount of customers waiting to collect vehicles.
United Kingdom
Fiat Panda
4 February 2023
Pros: Efficient & professional. Drop-off especially good and very convenient.
Cons: Collecting the car on arrival was a bit stressful. - the agent doing our paperwork kept saying that the extra insurance bought through Discover Cars was inadequate and did not provide full cover. They said Full Cover only possible by paying an additional €190. We refused and they released the car. Maybe you should speak to Gold Cars about so there is no opportunity for confusion and that their agents don't badger/bully clients to paying unnecessary extras - assuming your full cover was 'full'?
1 February 2023
Pros: Staff
Cons: The car was so dirty I couldn't see out of the windows and mirrors safely. Had the car exchanged
United Kingdom
Volkswagen Polo
20 January 2023
Pros: No pressure to take out insurance this time which was a refreshing change. The car I was hired was brand new.
Cons: It took us over one hour of waiting before we could collect the car.
United Kingdom
Ford Focus
7 January 2023
Pros: I liked the customer service at time of pick-up and the advice I was given. Very friendly and helpful lady called Elizabeth who gave me email address in case I needed any help. Sadly, I did not get any response to emails I sent to this address.
Cons: When we tried to get a 3-day extension customer service was useless. I used the email address I was given & had NO response. Phone number 4 rental service was friendly but unable to help or direct us to a better helpline. We needed extension time but were told we could only arrange that at Alicante and not from where we were. Also, car was checked at drop-off without damage yet I was emailed the signed copy which suddenly showed damage to rear bumper. There was no damage when I signed the form.
United Kingdom
Ford Focus
26 September 2022
Pros: Relatively quick.
Cons: There is additional insurance to take out which I thought I already did with Discover, but Goldcar said it has nothing to do with them and offers no additional protection. There was no guide into the features of the car. Too many alarms, electronic aids and things which are annoying and unnecessary distractions. Lane assist feature is a hazard. Give me a basic car that works!
United Kingdom
Nissan Qashqai
31 August 2022
Pros: Not a lot
Cons: Extra charges that I thought I had already paid for
United Kingdom
Nissan Juke
6 June 2022
Pros: Easy to sort once served
Cons: Was told that as I had taken out fully comp insurance, that did not need to take note of car damage, but have been charged for that and no way to contact them to discuss the issues
United Kingdom
Fiat Panda
20 May 2022
Pros: office in arrivals hall
Cons: hard sell to take extra insurance out, limited to 120KM a day
United Kingdom
Nissan Juke
3 March 2022
Pros: Quick, as we have always used goldcar. Cheap,convenient. Lovely girl on counter.
United Kingdom
Fiat Panda
11 December 2021
Pros: The car had a few dents but these were clearly shown on the agreement (which was also emailed to me) and well checked on return, showing no new dents.
United Kingdom
Fiat Panda
16 October 2021
Pros: Good (brand new) car.
Cons: Insurance rip off with agent refusing to accept my additional insurance and freeze 110 eur on my card - which they have done every other time I have used them the past!
United Kingdom
Fiat Panda
13 January 2021
Pros: Good service
Cons: Nothing
Most Popular Car Hire Deals
Alicante Airport Car Hire
Mini
Fiat Panda or comparable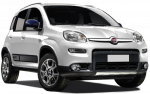 Alicante Airport Car Hire
Mini
Fiat Panda or comparable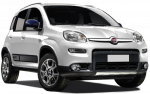 Alicante Airport Car Hire
Economy
Fiat 500 or comparable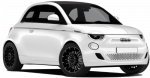 Alicante Airport Car Hire
Economy
Fiat 500 or comparable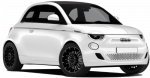 These prices are approximate and depend on the dates of the booking, hire length and type of car. This information was last updated at 22:13 on 2023-03-17.
Top Suppliers at Alicante Airport
+34670059809
Partida Lo Morant Poligo Ii Parcela 136, El Altet, 03195, Alicante
£ 17 - £ 124
Working hours
Key Go Rent
+34965509966
Carretera Detorrellano Al Aeropuerto
£ 3 - £ 44
Working hours
Drivalia
+34965681661 / +34628389564
Crta. Aeropuerto -Torrellano S/N
£ 4 - £ 95
Working hours

+34677406290 / +34610910976 / +34600906449
Planta 0, Aeroport d'Alacant, N-338, 03195 L'Altet, Alicante
£ 3 - £ 50
Working hours

Enterprise
+34965123396 / +34965000429
Ctra. De Torrellano-Aeropuerto S/N, 03320 Elche, Alicante, Spain
£ 25 - £ 141
Working hours
Firefly
+34637181042
N-338, ALICANTE AIRPORT, DESK IN TERMINAL ARRIVALS HALL
£ 2 - £ 5
Working hours
Wiber
+34965083710
Junto a rotonda, Carr. de Torrellano al Aeropuerto, S/N, 03320 Torrellano, Alicante
£ 2 - £ 21
Working hours
Malco Rent a Car
+34964324516
Alicante Airport
£ 46 - £ 68
Working hours

National
+39965123396 / +39965000429
Enterprise Rent-A-Car, Ctra. De Torrellano-Aeropuerto S/N, 03320, Alicante
£ 30 - £ 152
Working hours

+34966360360
Aeroport d, 03195 L Altet, Alacante
£ 35 - £ 48
Working hours

+34971126880
Alicante Airport, 03195 L'Altet, Alicante
£ 8 - £ 79
Working hours

SIXT
+34871180192
Zona rent a car - Llegadas
£ 17 - £ 84

Budget
+34902109808
Aeropuerto De Alicante
£ 17 - £ 28
Working hours

Alamo
+34965123396 / +34965000429
Carr. de Torrellano ar Aeropuerto, 03320 Elche, Alicante
£ 18 - £ 128
Working hours
Click&Rent
+34971730696
Carretera del Aeropuerto a Torrellano carretera CV 852. 03320 Elche
£ 3 - £ 57
Working hours

Avis
+34902109808
Aeropuerto De Alicante
£ 22 - £ 52
Working hours
Alquicoche
+34965053163 / +34672007269
Alicante Airport, Parking General. Sector A. Spot A103
£ 23 - £ 60
Working hours

Europcar
+34911505000
Alicante Aeropuerto El Altet, Passenger terminal, 03195 Alicante
£ 20 - £ 26
Working hours

Thrifty
+34902377337
Alicante Airport, 03195 Elx, Alicante
£ 15 - £ 20
Working hours
Ok Rent A Car
+34971126880 / 902360636
Carretera del Torrellano al Aeropuerto 79
Working hours

Flexways
05491152599877
Alicante-Elche Miguel Hernández international airport
£ 38 - £ 74
Working hours

Hertz
+34902377337
Alicante Airport, 03195 Elx, Alicante
£ 18 - £ 24
Working hours
Dollar
902377337
ALICANTE
£ 13 - £ 17
Working hours

Routes Car Rental
+34629743147
Alicante Airport
£ 27 - £ 68
Working hours

Keddy
+34902105055
Alicante Aeropuerto El Altet, Passenger terminal, 03195 Alicante
£ 16 - £ 19
Working hours
Everycar
+34971730696
Carretera del Aeropuerto a Torrellano carretera CV 852. 03320 Elche
£ 6 - £ 39
Working hours
Interrent
+34918340262
Aeropuerto El Altet, 03195 Alacant
Working hours