Car Hire – Search, Compare, and Save up to 70%!
Delpaso at Malaga Airport
Av. de Velázquez, 290, 29004 Málaga
0034 952 172 034 / 0034 673 249 000
Pick-up instructions
In order to collect the car, after collecting your luggage please proceed to the arrivals hall (do not go downstairs), once outside the terminal you have to go to the bus station that you will find in front of you, once there turn left and after 100 meters you will find our rep waiting for you at the courtesy bus stop, please give us a ring on 0034 673 249 000 if you are unable to find him. Clients arriving after 23:00h will need to give us a ring on + 34 673 249 000 so that we can go and pick them up.
Drop-off instructions
Clients have to return the car to the premises of "Del Paso Car Hire" (where they picked up the vehicle) and will be taken to the airport terminal by our shuttle bus. Exact information will be given to clients when they are picking up the car.
Customer Ratings and Latest Reviews
Overall value for money of your rental car
Ease of finding rental desk or representative
Efficiency of the car rental agents
Time spent picking up the car
Time spent dropping off the car
Overall condition of the car
Because we want to make sure each review listed here is left by a real customer, we don't have an option to post a review here. Instead, we ask each and every customer to leave a review after they return their rental. This way, you know that all reviews are authentic, verified, and trustworthy.
United Kingdom
Fiat Panda
28 June 2022
Cons: Representative was not interested in checking the car when collecting, and when returning wanted to charge for scratches which were initially there when renting. Bad practice of trying to make extra money.
United Kingdom
Nissan Juke
31 May 2022
Pros: Efficient and when they didn't have the car I ordered available they gave me an upgrade at no extra cost or hassle
Cons: Nothing
United Kingdom
Fiat Panda
25 May 2022
Pros: The car was in good condition
Cons: The office was really difficult to find. No rep at the airport had to ring them to find out where they were. The airport rep was quite rude and dismissive. Main issue was where the drop off is it was really hard to get to
United Kingdom
Toyota Aygo
19 May 2022
Pros: Clean cars good service overall
Cons: Finding the representative at the airport was tricky
United Kingdom
Toyota Aygo
14 May 2022
Pros: Needed to be more visible and clear directions to the pick up point a little confusing
Cons: It was easy to book and representative quick and informative
United Kingdom
Fiat Panda
14 May 2022
Pros: Everything went very smoothly and will certainly do business with you again.
Cons: We didn't see any representatives in the terminal? But could possibly have something to do with our plane being nearly two hours late!
United Kingdom
Fiat Panda
12 May 2022
Pros: Very busy office, but very efficient. And pleasant.
United Kingdom
Seat Alhambra
8 May 2022
Cons: Nieprzyjemne podejście do mało zorientowanego klienta. Bardzo nieprzyjemne traktowanie po odmowie wykupu opcji dodatkowego ubezpieczenia w ich firmie.
United Kingdom
Seat Ibiza
22 April 2022
Pros: car upgraded at no extra cost
Cons: ambiguous and misleading information regarding 70 year old driver, leading to 50% increase in rental cost
United Kingdom
VW Touran 5+2
15 April 2022
Pros: Quick and easy
Cons: Nothing
United Kingdom
Fiat Panda
4 April 2022
Pros: They explain everything well. Prefer picking up outside of the terminal. Use Delpaso regularly so you must be doing something rights. Full to Full fuel. Unlimited mileage and free drivers great.
Cons: Van had many scratches and dents and I did not want to take the blame for them. I videoed and photographed car before I took it. I appreciate a car that big will get damaged in small streets and its not worth you repairing it. When I dropped the car off the lady understood my fears and knew I had not damaged it.
United Kingdom
Nissan Juke
30 March 2022
Pros: Customer service
Cons: The car was filthy after all the brown rain. Thought that they could have put it through a car wash first.
United Kingdom
Fiat Panda
19 March 2022
Pros: nice clean car
Cons: man wanted me to take pictures of damage on car at pick up they wern't cooperative as I don't have a camera phone they would not mark any damaged areas of car on the contract form picture of car . threatened not to let me take car !! 40 euros charged for out of hours service ( short courtesy bus ride ) I could have walked to delpaso quicker . wont use delpaso again when visiting my apartment although I have used them a few times in the past . SAID I SHOULD HAVE BOOKED DIRECT NOT with you.
United Kingdom
Skoda Octavia
5 March 2022
Pros: Got the make of car i requested
Cons: Extra charge over €100 simply because I did not fly in on the same day I collected the car even though I collected the car at the precise time and date specified on my booking. Jet2 cancelled my original flight and rescheduled me on a flight for 24 hours earlier. I decided to stay in Malaga for one night then collect hire car as scheduled on following day! Ridiculous rule to penalise me. Bonkers rule.
United Kingdom
Seat Ibiza
12 January 2022
Pros: Swift and easy.
Cons: Had to extend my car hire, but they wanted me to go to the office to do paperwork, which is nearly 2 hours from where I was staying. Because I had Covid, they agreed to send me paperwork online, which they could've done anyway?
United Kingdom
Nissan Qashqai
United Kingdom
Seat Ibiza
5 January 2022
Pros: Good car provided.
Cons: When returned the hire car, the rep picked out 4 or 5 dints and asked for photo evidence from when we took the car. The dints must have been there for weeks or more likely months, and they should refer back to to an updated log rather than pick out for each rental all the dints...so if we had not of had photos i think they would have tried to charge us for all the dints on the car from all the last 18 months rentals !! So be warned, take photos when you pick up the car or risk £1,000s in charges
17 November 2021
Pros: Quick & efficient
Cons: na
United Kingdom
Seat Ibiza
24 October 2021
Pros: Type of Car was better than expected
Cons: Pick up off airport took ages to transfer to pick up
United Kingdom
Fiat Panda
11 October 2021
Pros: Got a fairly new car, with a big display and connectivity with android car
Cons: Only 1 staff member manning the desks after midnight when clearly many people have booked ahead to pick up cars. Had to wait over 30 minutes to pick up the car. This is despite of paying extra for the late pick up!
United Kingdom
Seat Ibiza
11 October 2021
Pros: Quick pick up at airport
Cons: Queue at pick up. Attitude of staff member at drop off
United Kingdom
Seat Ibiza
9 October 2021
Pros: Efficacy
Cons: None
United Kingdom
Fiat Panda
2 October 2021
Cons: On Sunday 5th September at about 10.00/11.00 at DELPASO CAR HIRE I had my CREDIT card declined by your operator. He stated that I could only use my DEBIT card if i wanted a car and it would cost another 244.44 Euros as it would need the full insurance. (I have my own European Insurance). My BANK tells me that they have no record of my CREDIT card being declined or used. IT WAS NOT ENTERED BY YOUR OPERATOR. They have no record of it being refused. I expect a FULL REFUND on the extra 244.44 EUROS
United Kingdom
Seat Ibiza
16 September 2021
Pros: Nothing
Cons: - They refused to rent us a car on the basis that they said that they had a block on us for bringing the wrong card with us three years ago. Despite this they accepted our booking and collected us from the airport. hey left us completely strande 60km from our destination late at night.
United Kingdom
Ford Focus
29 August 2021
Pros: Efficient and friendly
Cons: Time between arrival and driving away - bit too long...
21 April 2021
Pros: Efficient
Cons: Couldn't extend the car rental and had to be linked to a flight
United Kingdom
Toyota Aygo
2 January 2021
Pros: Excellent
Cons: Nothing
Most Popular Car Hire Offers
Malaga Airport
Economy
Fiat Panda or comparable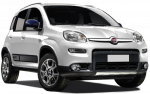 Malaga Airport
Mini
Toyota Aygo or comparable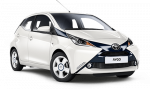 Malaga Airport
Economy
Seat Ibiza or comparable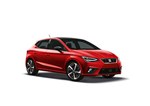 Malaga Airport
Compact
Fiat 500 L or comparable
Malaga Airport
Intermediate
Nissan Juke or comparable
Malaga Airport
Compact
Ford Focus STW or comparable
Malaga Airport
Mini
Toyota Aygo or comparable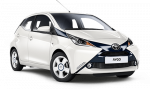 Malaga Airport
Standard
Skoda Octavia or comparable
Malaga Airport
Intermediate
BMW 1 Series Sports or comparable
Malaga Airport
Economy
Fiat 500 Cabrio or comparable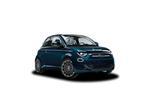 Malaga Airport
Compact
Ford Focus or comparable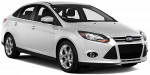 Malaga Airport
Standard
Nissan Qashqai or comparable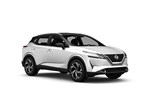 Malaga Airport
Standard
Skoda Octavia or comparable
Malaga Airport
Minivan
VW Touran 5+2 or comparable
Malaga Airport
Compact
Mini One Cabrio or comparable
Malaga Airport
Full-size
Audi Q3 or comparable
Malaga Airport
Minivan
Seat Alhambra or comparable
Malaga Airport
Full-size
Mercedes Benz C Class or comparable
Malaga Airport
Minivan
VW Touran 5+2 or comparable
Malaga Airport
Intermediate
Audi A3 Cabrio or comparable
Malaga Airport
Minivan
VW Transporter or comparable
Malaga Airport
Premium
Range Rover Evoque or comparable
Malaga Airport
Premium
BMW X4 or comparable
Malaga Airport
Luxury
Mercedes E-class or comparable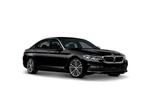 Malaga Airport
Special
Jeep Wrangler Sahara or comparable
Malaga Airport
Premium
Audi A7 or comparable
Top Suppliers at Malaga Airport

SIXT
+34871180192
Terminal 2 & 3 Llegadas, 29004, Malaga
£ 45 - £ 101
SOLO
+34951818555 / +34671484651
Av. Del Comandante García Morato 50, Office 2, 29004 Málaga
£ 82 - £ 184
Working hours

Europcar
+34911505000
Malaga Airport Terminal 2, 29004 Malaga
£ 44 - £ 74
Working hours

Alamo
+34952231858
Av. del Comandante Garcia Morato, 22, 29004 Malaga
£ 38 - £ 54

National
+34952231858
AV COMANDANTE GARCÍA MORATO, 22
£ 49 - £ 74
+34971730696
Av. del Comandante García Morato, 24, 26 29004 Málaga
£ 16 - £ 127
Working hours
Wiber
+34952004356
Carretera de Guadalmar 7, 29004, Málaga
£ 15 - £ 36
Working hours

+34952177450 / +34650913045 / +34966360360
Calle Pascal, 42, 29004 Málaga
£ 15 - £ 44

Keddy
+34902105055
Malaga Airport Terminal 2, 29004 Malaga
£ 37 - £ 51
Working hours

Hertz
+34902998706 / +34952231659
Costa del Sol Airport, Av. del Comandante García Morato, s/n, 29004, Málaga
£ 45 - £ 64
Working hours
Alquicoche
+34683634220 / +34683626465
Málaga Airport, Parking Express
£ 35 - £ 35
Working hours
Key'n Go
+34918340262
Aeropuerto de Málaga - Costa del Sol, Av. del Comandante García Morato, s/n, 29004, Málaga
£ 33 - £ 34
Working hours

Enterprise
+34952231858
Av. del Comandante Garcia Morato, 22, 29004 Malaga
£ 45 - £ 67

Avis
+34902109384
Aeropuerto De Malaga
£ 42 - £ 179
Working hours

Budget
+34902109384
Aeropuerto De Malaga
£ 36 - £ 179
Working hours
+34952236179 / +34952236184
Av. del Comandante García Morato, 40, 29004 Málaga
£ 11 - £ 73
Working hours

Thrifty
+34952233086
Costa del Sol Airport, Av. del Comandante García Morato, s/n, 29004, Málaga
£ 36 - £ 51
Working hours
+34971730696
Av. del Comandante García Morato, 24, 26 29004 Málaga
£ 11 - £ 113
Working hours

+34971126880
Av. del Comandante García Morato, 29004, Málaga
£ 25 - £ 120
Working hours
Dollar
902998706
AP COSTA DEL SOL
£ 29 - £ 36
Working hours

+34600906281 / +34600916000
Avenida del Comandante Garcia Morato s/n, 29004
£ 11 - £ 113
Working hours
+34952244942
Desk In Terminal, Check-In Booth In Car Park Floor +1
£ 24 - £ 94
Working hours
Rhodium
+34918341400
Arrivals terminal - In Terminal
Working hours

Surprice
+34952237804 / +34609548711
Avenida Comandante Garcia Morato n 48, 29004, Malaga
£ 47 - £ 592
Working hours
+34918340262
Garcia, Calle Comandante Aeropuerto Pablo Picasso, 29004 Malaga
£ 15 - £ 16
Working hours

+34918341400
Garcia, Calle Comandante Aeropuerto Pablo Picasso, 29004 Málaga
£ 13 - £ 14
Working hours