Car Hire – Search, Compare, and Save up to 70%!
Nizacars Rent A Car at Malaga Airport
Av. del Comandante García Morato, 40, 29004 Málaga
0034 952 236 179 / 0034 952 236 184
Pick-up instructions
·Once you leave the arrivals hall, you take as a reference the elevators that are directly opposite, you can find the first infographic of the new directions of the shuttle bus. ·Go straight ahead, no more than 10-15 meters, and reach where the road stars. ·Then turn left and you will see a pedestrian area ·Continue through this area about 60 meters ·Finally you reach a zebra crossing, where you cross and there is a shuttle stop ·The whole way is properly identified with shuttle bus infographic. When a customer exits the terminal, they must walk straight about 10 meters, and then walk to the left about another 60 meters. All is clearly identify with Advertising poles with the Shuttle Bus infographic
Drop-off instructions
Please clarify Drop-off instructions with Car Provider upon Pick-up.
Period outside of business hours
Customer Ratings and Latest Reviews
Overall value for money of your rental car
Ease of finding rental desk or representative
Efficiency of the car rental agents
Time spent picking up the car
Time spent dropping off the car
Overall condition of the car
Because we want to make sure each review listed here is left by a real customer, we don't have an option to post a review here. Instead, we ask each and every customer to leave a review after they return their rental. This way, you know that all reviews are authentic, verified, and trustworthy.
12 June 2022
Pros: Excellent service overall would definitely use again.
Cons: Excellent service except due to our flight delay we were late picking up the car along with quite a few others and there was only one agent working. With young children and all very tired this did damper the start of our holiday. Surely the company knows how many cars arr going out?
United Kingdom
Mini Cooper Cabrio
20 April 2022
Pros: They were quick, efficient and friendly. Explained clearly our options and provided the exact car we specified.
Cons: Nothing
United Kingdom
Opel Corsa
7 April 2022
Pros: Efficient service.
Cons: Charge of deposits
United Kingdom
Seat Ateca
31 March 2022
Pros: Quick, efficient and friendly service.
Cons: See above comments.
United Kingdom
Skoda Scala
11 October 2021
Pros: Nice chairs in the office.
Cons: Head battered until their insurance was bought. Fuel tank not full on collection (travelled approx 100km before fuel light came on, instead of the 350km expected.
United Kingdom
Opel Corsa
11 August 2021
Pros: Quick and efficient and not pushy to take out extra insurance when I showed my personal excess document
Cons: no free upgrade :) only kidding
United Kingdom
Opel Corsa
9 August 2021
Pros: Fast shuttle service
Cons: -
United Kingdom
Opel Corsa
16 March 2021
Pros: Quick and efficient
Cons: Difficult to walk back to airport as no one available to drive the courtesy bus.
Most Popular Car Hire Deals
Malaga Airport
Mini
Fiat 500 or comparable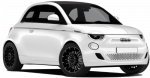 Malaga Airport
Mini
Fiat 500 or comparable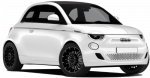 Malaga Airport
Economy
Opel Corsa or comparable

Malaga Airport
Economy
Opel Corsa or comparable

Malaga Airport
Economy
Seat Ibiza or comparable

Malaga Airport
Economy
Seat Ibiza or comparable

Malaga Airport
Compact
Seat Leon or comparable

Malaga Airport
Mini
Fiat 500 or comparable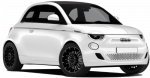 Malaga Airport
Compact
Seat Leon or comparable

Malaga Airport
Mini
Fiat 500 or comparable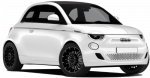 Malaga Airport
Economy
Opel Corsa or comparable

Malaga Airport
Economy
Opel Corsa or comparable

Malaga Airport
Economy
Seat Ibiza or comparable

Malaga Airport
Economy
Seat Ibiza or comparable

Malaga Airport
Economy
Opel Corsa or comparable

Malaga Airport
Compact
Mini Cooper or comparable

Malaga Airport
Compact
Skoda Scala or comparable

Malaga Airport
Economy
Opel Corsa or comparable

Malaga Airport
Compact
Mini Cooper or comparable

Malaga Airport
Compact
Skoda Scala or comparable

Malaga Airport
Compact
Seat Leon or comparable

Malaga Airport
Compact
Seat Leon or comparable

Malaga Airport
Intermediate
VW T-Roc or comparable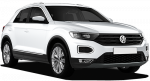 Malaga Airport
Intermediate
VW T-Roc or comparable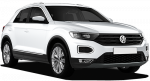 Malaga Airport
Economy
Opel Corsa or comparable

Malaga Airport
Compact
Skoda Scala or comparable

Malaga Airport
Economy
Opel Corsa or comparable

Malaga Airport
Intermediate
Audi A3 or comparable

Malaga Airport
Compact
Skoda Scala or comparable

Malaga Airport
Compact
Mini Cooper or comparable

Malaga Airport
Intermediate
Audi A3 or comparable

Malaga Airport
Intermediate
VW T-Roc or comparable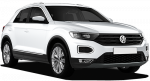 Malaga Airport
Compact
Mini Cooper or comparable

Malaga Airport
Intermediate
VW T-Roc or comparable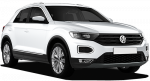 Malaga Airport
Full-size
VW Tiguan or comparable

Malaga Airport
Intermediate
Audi A3 or comparable

Malaga Airport
Full-size
VW Tiguan or comparable

Malaga Airport
Intermediate
Audi A3 or comparable

Malaga Airport
Full-size
VW Tiguan or comparable

Malaga Airport
Full-size
VW Tiguan or comparable

Top Suppliers at Malaga Airport

SIXT
+34871180192
Terminal 2 & 3 Llegadas, 29004, Malaga
£ 75 - £ 143
SOLO
+34951818555 / +34671484651
Av. Del Comandante García Morato 50, Office 2, 29004 Málaga
£ 95 - £ 472
Working hours

Europcar
+34911505000
Malaga Airport Terminal 2, 29004 Malaga
£ 59 - £ 92
Working hours

Alamo
+34952231858
Av. del Comandante Garcia Morato, 22, 29004 Malaga
£ 43 - £ 194
Wiber
+34952004356
Carretera de Guadalmar 7, 29004, Málaga
Working hours

National
+34952231858
AV COMANDANTE GARCÍA MORATO, 22
£ 55 - £ 220
+34971730696
Av. del Comandante García Morato, 24, 26 29004 Málaga
£ 20 - £ 226
Working hours

Hertz
+34902998706 / +34952231659
Costa del Sol Airport, Av. del Comandante García Morato, s/n, 29004, Málaga
£ 56 - £ 65
Working hours

+34952177450 / +34650913045 / +34966360360
Calle Pascal, 42, 29004 Málaga
£ 27 - £ 49

Keddy
+34902105055
Malaga Airport Terminal 2, 29004 Malaga
£ 50 - £ 57
Working hours
Alquicoche
+34683634220 / +34683626465
Málaga Airport, Parking Express
£ 75 - £ 96
Working hours

Avis
+34902109384
Aeropuerto De Malaga
£ 65 - £ 276
Working hours

Budget
+34902109384
Aeropuerto De Malaga
£ 59 - £ 276
Working hours
Key'n Go
+34918340262
Aeropuerto de Málaga - Costa del Sol, Av. del Comandante García Morato, s/n, 29004, Málaga
£ 41 - £ 44
Working hours

Enterprise
+34952231858
Av. del Comandante Garcia Morato, 22, 29004 Malaga
£ 50 - £ 200

Thrifty
+34952233086
Costa del Sol Airport, Av. del Comandante García Morato, s/n, 29004, Málaga
£ 45 - £ 52
Working hours

+34971126880
Av. del Comandante García Morato, 29004, Málaga
£ 23 - £ 60
Working hours
+34971730696
Av. del Comandante García Morato, 24, 26 29004 Málaga
£ 16 - £ 129
Working hours
Dollar
902998706
AP COSTA DEL SOL
£ 42 - £ 52
Working hours

+34600906281 / +34600916000
Avenida del Comandante Garcia Morato s/n, 29004
£ 20 - £ 144
Working hours
+34952244942
Desk In Terminal, Check-In Booth In Car Park Floor +1
£ 24 - £ 70
Working hours
+34952172034 / +34673249000
Av. de Velázquez, 290, 29004 Málaga
£ 32 - £ 112
Working hours
Rhodium
+34918341400
Arrivals terminal - In Terminal
Working hours

Surprice
+34952237804 / +34609548711
Avenida Comandante Garcia Morato n 48, 29004, Malaga
£ 52 - £ 653
Working hours
+34918340262
Garcia, Calle Comandante Aeropuerto Pablo Picasso, 29004 Malaga
£ 26 - £ 30
Working hours

+34918341400
Garcia, Calle Comandante Aeropuerto Pablo Picasso, 29004 Málaga
£ 23 - £ 27
Working hours