Car Hire – Search, Compare, and Save up to 70%!

Centauro at Malaga Airport
Calle Pascal, 42, 29004 Málaga
0034 952 177 450 / 0034 650 913 045 / 0034 966 360 360
Pick-up instructions
Leave the Arrivals building and go to your left. Continue in that direction until you pass the bus stop. At the end you will find a large parking area, where the courtesy vehicles and transfers of different companies will be. The courtesy stop is just to the right of the Control Tower.
Drop-off instructions
Vehicles must be returned to the Centauro car park and then you will be taken to the Departure Hall by Shuttle Bus.
Customer Ratings and Latest Reviews
Overall value for money of your rental car
Ease of finding rental desk or representative
Efficiency of the car rental agents
Time spent picking up the car
Time spent dropping off the car
Overall condition of the car
Because we want to make sure each review listed here is left by a real customer, we don't have an option to post a review here. Instead, we ask each and every customer to leave a review after they return their rental. This way, you know that all reviews are authentic, verified, and trustworthy.
11 May 2022
Pros: They were really helpful, offered me a better car and just really looked after me.
Cons: No complaints, will defo be using them from now on!
United Kingdom
Nissan Juke
12 April 2022
Pros: Professional; useful tips during pick up and quality customer service during drop off. Was late to catch my train but Ariana was superb in helping expedite drop off/ collection. She later helped keep our luggage safely until the next train. Exceptional customer service.
Cons: A direct phone number for the actual car collection and drop off offices would help rather than having to go through a central automated call centre with lengthy options.
United Kingdom
VW Transporter
2 November 2021
Pros: Everything was seemless.
Cons: The vehicle did not have full tank of diesel, the tires were flat which meant I had to go to their garage first.
United Kingdom
Ford Focus
5 July 2021
Pros: Very new car in pristine condition..
Cons: Not informed of the change of location of the shuttle bus pick up point and the car was not completely full of petrol i.e. not off the scale.
Most Popular Car Hire Deals
Malaga Airport
Mini
Fiat 500 or comparable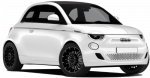 Malaga Airport
Mini
Fiat 500 or comparable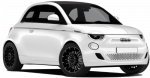 Malaga Airport
Mini
Fiat Panda or comparable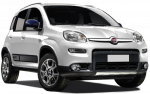 Malaga Airport
Mini
Fiat Panda or comparable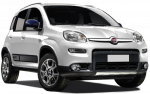 Malaga Airport
Economy
Opel Corsa or comparable

Malaga Airport
Economy
Opel Corsa or comparable

Malaga Airport
Compact
Ford Focus or comparable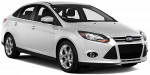 Malaga Airport
Compact
Ford Focus or comparable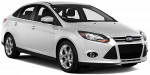 Malaga Airport
Compact
Nissan Juke or comparable

Malaga Airport
Compact
Nissan Juke or comparable

Malaga Airport
Compact
Toyota CH-R or comparable

Malaga Airport
Compact
Toyota CH-R or comparable

Malaga Airport
Intermediate
Kia Sportage or comparable

Malaga Airport
Intermediate
Kia Sportage or comparable

Malaga Airport
Mini
Fiat 500 or comparable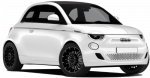 Malaga Airport
Mini
Fiat 500 or comparable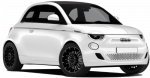 Malaga Airport
Mini
Fiat Panda or comparable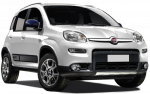 Malaga Airport
Mini
Fiat Panda or comparable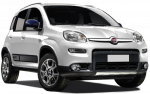 Malaga Airport
Economy
Opel Corsa or comparable

Malaga Airport
Economy
Opel Corsa or comparable

Malaga Airport
Compact
Ford Focus or comparable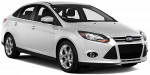 Malaga Airport
Compact
Nissan Juke or comparable

Malaga Airport
Compact
Ford Focus or comparable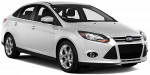 Malaga Airport
Compact
Nissan Juke or comparable

Malaga Airport
Intermediate
Kia Sportage or comparable

Malaga Airport
Compact
Toyota CH-R or comparable

Malaga Airport
Intermediate
Kia Sportage or comparable

Malaga Airport
Compact
Toyota CH-R or comparable

Top Suppliers at Malaga Airport

SIXT
+34871180192
Terminal 2 & 3 Llegadas, 29004, Malaga
£ 75 - £ 143
SOLO
+34951818555 / +34671484651
Av. Del Comandante García Morato 50, Office 2, 29004 Málaga
£ 95 - £ 472
Working hours

Europcar
+34911505000
Malaga Airport Terminal 2, 29004 Malaga
£ 59 - £ 92
Working hours

Alamo
+34952231858
Av. del Comandante Garcia Morato, 22, 29004 Malaga
£ 43 - £ 194
Wiber
+34952004356
Carretera de Guadalmar 7, 29004, Málaga
Working hours

National
+34952231858
AV COMANDANTE GARCÍA MORATO, 22
£ 55 - £ 220
+34971730696
Av. del Comandante García Morato, 24, 26 29004 Málaga
£ 20 - £ 226
Working hours

Hertz
+34902998706 / +34952231659
Costa del Sol Airport, Av. del Comandante García Morato, s/n, 29004, Málaga
£ 56 - £ 65
Working hours

Keddy
+34902105055
Malaga Airport Terminal 2, 29004 Malaga
£ 50 - £ 57
Working hours
Alquicoche
+34683634220 / +34683626465
Málaga Airport, Parking Express
£ 75 - £ 96
Working hours

Avis
+34902109384
Aeropuerto De Malaga
£ 65 - £ 276
Working hours

Budget
+34902109384
Aeropuerto De Malaga
£ 59 - £ 276
Working hours
Key'n Go
+34918340262
Aeropuerto de Málaga - Costa del Sol, Av. del Comandante García Morato, s/n, 29004, Málaga
£ 41 - £ 44
Working hours

Enterprise
+34952231858
Av. del Comandante Garcia Morato, 22, 29004 Malaga
£ 50 - £ 200
+34952236179 / +34952236184
Av. del Comandante García Morato, 40, 29004 Málaga
£ 20 - £ 69
Working hours

Thrifty
+34952233086
Costa del Sol Airport, Av. del Comandante García Morato, s/n, 29004, Málaga
£ 45 - £ 52
Working hours

+34971126880
Av. del Comandante García Morato, 29004, Málaga
£ 23 - £ 60
Working hours
+34971730696
Av. del Comandante García Morato, 24, 26 29004 Málaga
£ 16 - £ 129
Working hours
Dollar
902998706
AP COSTA DEL SOL
£ 42 - £ 52
Working hours

+34600906281 / +34600916000
Avenida del Comandante Garcia Morato s/n, 29004
£ 20 - £ 144
Working hours
+34952244942
Desk In Terminal, Check-In Booth In Car Park Floor +1
£ 24 - £ 70
Working hours
+34952172034 / +34673249000
Av. de Velázquez, 290, 29004 Málaga
£ 32 - £ 112
Working hours
Rhodium
+34918341400
Arrivals terminal - In Terminal
Working hours

Surprice
+34952237804 / +34609548711
Avenida Comandante Garcia Morato n 48, 29004, Malaga
£ 52 - £ 653
Working hours
+34918340262
Garcia, Calle Comandante Aeropuerto Pablo Picasso, 29004 Malaga
£ 26 - £ 30
Working hours

+34918341400
Garcia, Calle Comandante Aeropuerto Pablo Picasso, 29004 Málaga
£ 23 - £ 27
Working hours