SUV Rental at Cairns Airport
Cheapest SUV Rental Rates
Compact SUV
Kia Stonic or similar
Intermediate SUV
MG ZS or similar
Standard SUV
MG HS or similar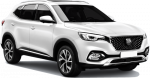 Standard SUV
MG HS or similar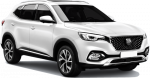 Intermediate SUV
MG HS or similar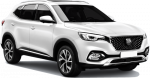 Standard SUV
MG HS or similar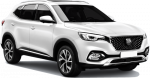 Intermediate SUV
Hyundai Kona or similar
Intermediate SUV
Mitsubishi Eclipse or similar
Standard SUV
Mitsubishi Outlander Aut. or similar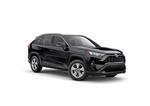 Standard SUV
Nissan X-Trail or similar
Full-size Elite SUV
Isuzu MU-X or similar
Full-size Elite SUV
Isuzu MU-X or similar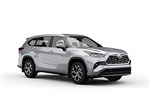 Full-size SUV
Ford Everest or similar
Standard SUV
Mitsubishi Outlander or similar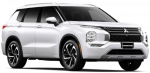 Compact SUV
Hyundai Kona or similar
Intermediate SUV
MG ZS or similar
Full-size SUV
Mitsubishi Outlander or similar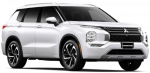 Full-size SUV
Mitsubishi Outlander or similar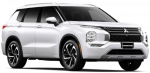 Standard SUV
Mitsubishi Pajero or similar
Standard SUV
MG HS or similar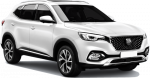 Compact SUV
Hyundai Kona or similar
Standard SUV
Nissan X-Trail or similar
Premium SUV
Ford Everest or similar
Standard Elite SUV
Mercedes GLB or similar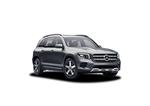 Full-size SUV
Holden Acadia or similar
Intermediate Elite Crossover
Mitsubishi Outlander or similar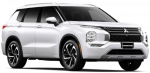 Full-size SUV
LDV D90 or similar
Premium SUV
Mercedes SUV GLC or similar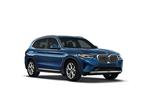 Full-size SUV
Holden Acadia or similar
Standard Elite SUV
Mercedes Benz GLB or similar
Premium SUV
Audi Q5 or similar
Premium SUV
Audi Q5 or similar
Standard SUV
Ford Ranger or similar
Compact SUV
Kia Sportage or similar
Premium SUV
Mercedes Benz GLC or similar
Luxury SUV
Audi Q3 or similar
Luxury SUV
Audi Q3 or similar
Standard SUV
Mitsubishi Outlander or similar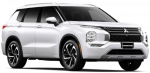 Compact SUV
Hyundai Kona or similar
Standard SUV
Mitsubishi Pajero or similar
Intermediate SUV
Nissan X-Trail or similar
Compact SUV
Kia Stonic or similar
Intermediate Elite Crossover
Mitsubishi Outlander or similar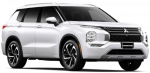 Full-size SUV
Toyota Prado or similar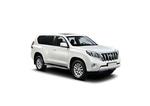 Intermediate SUV
Kia Sportage or similar
Intermediate SUV
Nissan X-Trail or similar
Intermediate SUV
Subaru Forester or similar
Compact SUV
Mitsubishi ASX or similar
Premium SUV
Toyota Prado or similar
Intermediate SUV
Toyota RAV4 or similar
The above prices are only approximate and were last updated at 20:45 on 2023-05-29. Prices may vary based on the booking dates, length of rental, and car class.
Travel Information
Average SUV rental price
$56.94 / per day
Average SUV rental length
7 days
Speed limit out of town
100 - 130 km/h
62 - 81 mph
Acceptable limit of BAC
0.05%
During which month is it most affordable to rent an SUV at Cairns Airport?
Our data shows how the prices for renting an SUV at Cairns Airport fluctuate throughout the year. The graph below can assist you in finding the best bargain. We offer great deals on all types of SUVs (4WD, Mini, Compact, Mid-size, Full-size, etc.)!
Average SUV Rental Price at Cairns Airport
Rental suppliers at Cairns Airport offer the best value for renting an SUV in May with a minimum price of $72.72.
How long are SUVs typically rented for at Cairns Airport?
Travelers like to keep their rented SUVs for a period of time with 8 days in December, while this period drops to an average of 5 days in February, which makes it the month with the shortest rental period.
Average SUV Rental Length at Cairns Airport
Which month sees the highest demand for SUV rental at Cairns Airport?
Renters are more inclined to prefer an SUV at Cairns Airport in October, while they are less inclined to in March.
Popularity of SUV Rental at Cairns Airport by Monthly Searches
Our Customers' Reviews
Because we want to make sure each review listed here is left by a real customer, we don't have an option to post a review here. Instead, we ask each and every customer to leave a review after they return their rental car. This way, you know that all reviews are authentic, verified, and trustworthy.
March 27, 2023
Rainforest, crocodiles sightseeing, food
March 17, 2023
Green Island tour
January 21, 2023
We have a wonderful family time in cairns and we have done the most of the activities. The weather was humid but we have enjoyed the every moments in cairns # love it # must visit place in the earth
October 12, 2022
Outer reef, sky rail and Mossman gorge were the highlights. Also found the Reef Resort perfect for our 13 members of the family.
September 11, 2022
Was a family hoilday so exploring is what we did The local attractions n then port douglas an Cape tribulation. Alot of driving an alot of fun had .
April 16, 2022
Visited daughter , low isles, stand up paddle board on one of rivers crocodile free river.Rainforest tour with indigenous guide.
February 12, 2022
Do lots of day trips from cairns Check out the water falls and swimming holes by joining Far North Queensland waterfalls on Facebook
December 11, 2021
Great trip
November 28, 2021
Hired a car to visit the daintree. The Holden Equinox was a perfect car for the trip. There was a lot of driving and it was a very comfortable car to drive
July 20, 2021
Cairns is beautiful with lots to see and do. Will definitely be back.
January 20, 2021
Plan plan plan
Australia
Mitsubishi Eclipse
January 4, 2021
Frequent traveler our son lives in Cairns
November 23, 2020
Palm cove beautiful
October 4, 2020
its great
October 1, 2020
Very handy to have a car to explore the place
Australia
Mitsubishi Outlander
February 5, 2020
Cairns is easy to get around on foot but the rest of the coast really requires a car to be independent.
Italy
Mitsubishi Outlander
September 5, 2019
Amazing place. We stayed in Port Douglas, stunning!!!
United States of America (USA)
Nissan X-Trail
July 25, 2019
Seakret at Cooya Beach for tropical holiday
May 9, 2019
We absolutely loved staying at Palm Cove, much more quieter and laid back than Cairns.

National
+61740349045 / +61740349052
Beaufort St, Aeroglen QLD 4870
$333 - $333

0740339777
Terminal Building
$82 - $86
Working hours

+611800150850
55 Dutton Street Portsmith QLD 4870
$59 - $59
Working hours
+61392222595 / 1800620408
147 Lake Street
$66 - $92
Working hours
+611800474258 / +61755558908
411 Sheridan Street, Cairns, 4870
$47 - $67
Working hours

+61740349045
Beaufort Street, Aeroglen QLD 4870
$47 - $47

+61740339800
SIXT, Terminal building, Cairns Airport, QLD 4870
$48 - $94
Working hours

136139
Airport Ave
$108 - $130
Working hours

+610740349088
Terminal Building Cairns Airport, Cairns City QLD 4870
$53 - $60
Working hours

+611300729230
410 Sheridan St, Cairns North QLD 4870
$41 - $77
Working hours

0740339555
Terminal Building
$90 - $126
Working hours

Dollar
+611800501934
Terminal Building Cairns Airport, Cairns City QLD 4870
$72 - $72
Working hours

+610740349088
Terminal Building Cairns Airport, Cairns City QLD 4870
$35 - $70
Working hours

+61740349045
Beaufort St, Aeroglen QLD 4870
$327 - $342
Why choose us?
Exclusive rates from a wide range of suppliers

Providing rental offers for over 2,000,000 cars in 150+ countries, we can find you a great car in the right location for the best price

High level of satisfaction

Great Trustpilot review score – 4.6 – based on feedback from thousands of our customers

Personalized assistance during the reservation process

24/7 customer support in 12 languages via your preferred channel — chat, phone, email