Car Hire – Search, Compare, and Save up to 70%!

SIXT at Madeira Airport (Funchal)
Madeira Airport, 9100-105 Santa Cruz
00351 255 788 199
Pick-up instructions
The Sixt branch is located on the right side of the rent a car area.
Drop-off instructions
Please clarify Drop-off instructions with Car Provider upon Pick-up.
Customer Ratings and Latest Reviews
Overall value for money of your rental car
Ease of finding rental desk or representative
Efficiency of the car rental agents
Time spent picking up the car
Time spent dropping off the car
Overall condition of the car
Because we want to make sure each review listed here is left by a real customer, we don't have an option to post a review here. Instead, we ask each and every customer to leave a review after they return their rental. This way, you know that all reviews are authentic, verified, and trustworthy.
United Kingdom
BMW 1-series Aut.
28 July 2022
Pros: Excellent service. Will recommend.
United Kingdom
Renault Megane Sports Tourer
11 April 2022
Pros: Didn't push us to buy enhanced insurance after we told them we had it with the booking.
Cons: The hire companies seem to always give you a 1.0L car and then charge a huge supplementary fee for a larger engined vehicle - in this case it cost £140 more for a 1.5L diesel. They know full well that the cars they offer will struggle with the hills on the island of Madeira and so use low prices to draw you in, then charge more for a suitable vehicle. Quite unethical in my opinion
United Kingdom
Renault Clio Aut.
11 March 2022
Pros: Very friendly desk services Pick and drop off counter service staffs And specifically their reasonable deposits
Cons: Nothing at all
United Kingdom
Renault Clio
8 November 2021
Cons: price 2 times bigger than original
United Kingdom
Renault Clio
15 August 2021
Pros: Very friendly. Clear communication.
Most Popular Car Hire Deals
Madeira Funchal Airport
Mini
VW Up! or comparable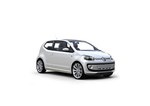 Madeira Funchal Airport
Economy
Renault Clio or comparable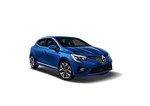 Madeira Funchal Airport
Compact
Renault Megane or comparable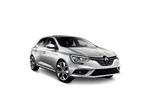 Madeira Funchal Airport
Compact
Renault Captur or comparable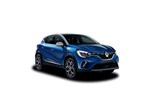 Madeira Funchal Airport
Economy
Renault Clio Aut. or comparable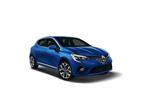 Madeira Funchal Airport
Compact
VW Golf Aut. or comparable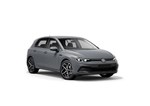 Madeira Funchal Airport
Compact
Renault Captur Aut. or comparable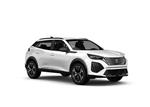 Madeira Funchal Airport
Intermediate
BMW 1-series Aut. or comparable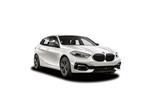 Madeira Funchal Airport
Compact
Renault Megane Sports Tourer or comparable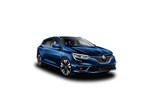 Madeira Funchal Airport
Intermediate
MB A-class or comparable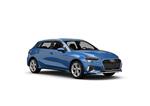 Madeira Funchal Airport
Intermediate
Renault Kadjar or comparable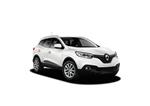 Madeira Funchal Airport
Premium
BMW 4-series Grand Coupé Aut. or comparable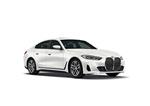 Madeira Funchal Airport
Minivan
Renault Grand Scenic or comparable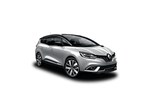 Madeira Funchal Airport
Minivan
Renault Traffic or comparable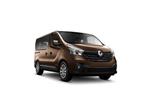 Top Suppliers at Madeira Airport (Funchal)
+351291523355
Aeroporto Do Funchal, 9100-105 Santa Cruz
£ 68 - £ 210
Working hours
+351291522248
Aeroporto Cristiano Ronaldo, 9100-105 Santa Cruz
£ 67 - £ 117
Working hours

Alamo
351291522248
CRISTIANO RONALDO AIRPORT,
£ 190 - £ 201
Global Rent a Car
+351291523355 / +351291706071
In Terminal / Desk in arrivals
£ 77 - £ 294
Working hours
+351291524718
9100-105 Santa Cruz
£ 110 - £ 193
Working hours

Enterprise
+351291522248
CRISTIANO RONALDO AIRPORT,
£ 194 - £ 205

Europcar
+351291524633
AEROPORTO DO FUNCHAL
£ 58 - £ 161
Working hours
+351912261378
Cristiano Ronaldo Airport - Park P0
£ 145 - £ 145
Working hours

Keddy
+351291524633
AEROPORTO DO FUNCHAL
£ 32 - £ 78
Working hours

Thrifty
+351219426300
Aeroporto Cristiano Ronaldo, Madeira Airport, Funchal PT, 9100-105 Santa Cruz
£ 103 - £ 319
Working hours

Budget
+351291524392
Aeroporto Funchal
£ 100 - £ 360
Working hours
Key'n Go
+351211451595
Aeroporto da Madeira Terminal de Chegadas 9100-105 - Santa Cruz Funchal
£ 71 - £ 100
Working hours

National
351291522248
Cristiano Ronaldo Airport
Working hours
Dollar
+351219426300 / +351210413333
Madeira Airport, Funchal PT, 9100-105 Santa Cruz
£ 84 - £ 232
Working hours
Driving Madeira Rent A Car
+351925900280
Aeroporto Da Madeira
Working hours

Hertz
+351219426300
Madeira Airport, Funchal PT, 9100-105 Santa Cruz
£ 106 - £ 337
Working hours

+351291091570 / +351308810777
ER237 100, 9200-225 Santa Cruz
£ 64 - £ 141
+351291524016 / +351961435530
Sitio Da Terca, Rampa Da Varanda 5, 9100-101, Santa Cruz, Madeira
£ 48 - £ 67
Working hours

Avis
+351291524392
Sovialma Lda, Aeroporto Funchal, 9100-105 Funchal
£ 101 - £ 374
Working hours

Firefly
219426300
Aeroporto Cristiano Ronaldo
Working hours
Way2Azores Rent
+351291148063 / +351910162577
Rua Da Ventrecha Nº7a
Working hours

+351300509199
Madeira Airport, 9100-105 Santa Cruz, Madeira
£ 48 - £ 117
Working hours
Interrent
+351291523689 / +351211451381
9100-105 Santa Cruz, Madeira, PORTUGAL
£ 60 - £ 95
Working hours
+351963522450
Aeroporto Cristiano Ronaldo, 9100-105, Santa Cruz
£ 74 - £ 303
Working hours

Goldcar
+351211451595
Fnc On-Airport. Arrivals Terminal
£ 51 - £ 82
Working hours
Drive&Go
+351300500406
Sítio do Janeiro, Rua do Cano nº 40, 9100-101 Santa Cruz
Working hours