Car Hire – Search, Compare, and Save up to 70%!
Guerin at Madeira Airport (Funchal)
Aeroporto Cristiano Ronaldo, 9100-105 Santa Cruz
00351 291 522 248
Pick-up instructions
Rental desk is located in terminal.
Drop-off instructions
Please clarify Drop-off instructions with Car Provider upon Pick-up.
Customer Ratings and Latest Reviews
Overall value for money of your rental car
Ease of finding rental desk or representative
Efficiency of the car rental agents
Time spent picking up the car
Time spent dropping off the car
Overall condition of the car
Because we want to make sure each review listed here is left by a real customer, we don't have an option to post a review here. Instead, we ask each and every customer to leave a review after they return their rental. This way, you know that all reviews are authentic, verified, and trustworthy.
United Kingdom
Hyundai Kauai
6 September 2022
Pros: efficient and quick. Really good on the return of the vehicle, rep made a positive vibe about Madeira and well spoken on the wonders of the island and what it has to offer. So much so that we would come back and also use Guerin again for our car hire. They knew I treated the car very well and that seemed to be acknowledged.
Cons: front of house check-in was ok, but could be a little bit more personable. A tad (of going through the motions) - but was fine. Want to feel special and excited, not that i'm applying for or asking for something !! especially when paying good money for the hire.
United Kingdom
Renault Megane
9 August 2022
Pros: Nice staff and quick service
Cons: Some of the options were confusing and can be worrying if you are not confident that have the correct insurance cover already
United Kingdom
Fiat Panda
27 July 2021
Pros: Friendly and efficient
Cons: Satnav rental wasn't clear as we were told at the desk that it came with the car but at pick up we were told not to use it as it was unreliable. We had to use our phones instead. Minor point but could be an issue if anyone doesn't have a smartphone.
4 August 2020
Pros: Nobody was pushing me to buy additional insurance products
Most Popular Car Hire Deals
Madeira Funchal Airport
Mini
Fiat 500 or comparable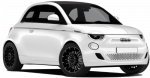 Madeira Funchal Airport
Economy
Renault Clio or comparable
Madeira Funchal Airport
Compact
Renault Megane or comparable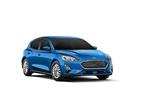 Madeira Funchal Airport
Compact
Renault Megane Sports Tourer or comparable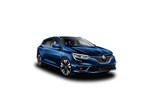 Madeira Funchal Airport
Compact
Hyundai Kauai or comparable
Madeira Funchal Airport
Intermediate
BMW 1 Series or comparable
Madeira Funchal Airport
Intermediate
BMW 116D or comparable
Madeira Funchal Airport
Mini
Fiat 500 or comparable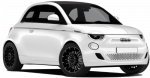 Madeira Funchal Airport
Economy
Renault Clio or comparable
Madeira Funchal Airport
Compact
Renault Megane or comparable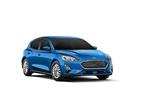 Madeira Funchal Airport
Intermediate
Nissan Qashqai or comparable
Madeira Funchal Airport
Compact
Renault Megane Sports Tourer or comparable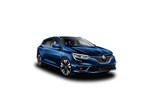 Madeira Funchal Airport
Compact
Hyundai Kauai or comparable
Madeira Funchal Airport
Intermediate
BMW 1 Series or comparable
Madeira Funchal Airport
Premium
BMW 3 Series STW or comparable
Madeira Funchal Airport
Intermediate
BMW 116D or comparable
Madeira Funchal Airport
Intermediate
Nissan Qashqai or comparable
Madeira Funchal Airport
Premium
BMW 3 Series STW or comparable
Top Suppliers at Madeira Airport (Funchal)
+351291523355
Aeroporto Do Funchal, 9100-105 Santa Cruz
£ 68 - £ 210
Working hours

Alamo
351291522248
CRISTIANO RONALDO AIRPORT,
£ 191 - £ 201
Global Rent a Car
+351291523355 / +351291706071
In Terminal / Desk in arrivals
£ 78 - £ 295
Working hours
+351291524718
9100-105 Santa Cruz
£ 110 - £ 194
Working hours

+351255788199
Madeira Airport, 9100-105 Santa Cruz
£ 115 - £ 236
+351912261378
Cristiano Ronaldo Airport - Park P0
£ 146 - £ 146
Working hours

Enterprise
+351291522248
CRISTIANO RONALDO AIRPORT,
£ 195 - £ 205

Keddy
+351291524633
AEROPORTO DO FUNCHAL
£ 32 - £ 78
Working hours

Europcar
+351291524633
AEROPORTO DO FUNCHAL
£ 58 - £ 161
Working hours

Budget
+351291524392
Aeroporto Funchal
£ 100 - £ 361
Working hours
Key'n Go
+351211451595
Aeroporto da Madeira Terminal de Chegadas 9100-105 - Santa Cruz Funchal
£ 71 - £ 100
Working hours

Thrifty
+351219426300
Aeroporto Cristiano Ronaldo, Madeira Airport, Funchal PT, 9100-105 Santa Cruz
£ 104 - £ 320
Working hours

National
351291522248
Cristiano Ronaldo Airport
Working hours
Dollar
+351219426300 / +351210413333
Madeira Airport, Funchal PT, 9100-105 Santa Cruz
£ 84 - £ 233
Working hours

Hertz
+351219426300
Madeira Airport, Funchal PT, 9100-105 Santa Cruz
£ 107 - £ 338
Working hours

+351291091570 / +351308810777
ER237 100, 9200-225 Santa Cruz
£ 65 - £ 142
Bravacar
+351291524016 / +351961435530
Sitio Da Terca, Rampa Da Varanda 5, 9100-101, Santa Cruz, Madeira
£ 48 - £ 67
Working hours

Avis
+351291524392
Sovialma Lda, Aeroporto Funchal, 9100-105 Funchal
£ 101 - £ 376
Working hours

+351300509199
Madeira Airport, 9100-105 Santa Cruz, Madeira
£ 49 - £ 118
Working hours
Interrent
+351291523689 / +351211451381
9100-105 Santa Cruz, Madeira, PORTUGAL
£ 60 - £ 96
Working hours
+351963522450
Aeroporto Cristiano Ronaldo, 9100-105, Santa Cruz
£ 74 - £ 304
Working hours

Goldcar
+351211451595
Fnc On-Airport. Arrivals Terminal
£ 51 - £ 83
Working hours
Drive&Go
+351300500406
Sítio do Janeiro, Rua do Cano nº 40, 9100-101 Santa Cruz
Working hours