Car Hire – Search, Compare, and Save up to 70%!
Drive on Holidays at Lisbon Airport
312, R. Fernando Namora 10, 2685-397 Prior Velho
00351 219 413 324 / 00351 962 247 402
Pick-up instructions
A Drive on Holidays representative is on the arrivals hall at the meeting point near the Vodafone Shop and the Ice cream shop Ola and join all customers to the shuttle stop in front of airport arrivals. Our representative is always at the meeting point since 08h00 until 20h30, or later when there are bookings schedule in the evening. All late bookings with flight information are monotonized in order to be waiting for the upcoming customers. A free shuttle service to rental office is provided with an approximately 8 minutes journey.
Drop-off instructions
Please clarify Drop-off instructions with Car Provider upon Pick-up.
Customer Ratings and Latest Reviews
Overall value for money of your rental car
Ease of finding rental desk or representative
Efficiency of the car rental agents
Time spent picking up the car
Time spent dropping off the car
Overall condition of the car
Because we want to make sure each review listed here is left by a real customer, we don't have an option to post a review here. Instead, we ask each and every customer to leave a review after they return their rental. This way, you know that all reviews are authentic, verified, and trustworthy.
10 September 2022
Pros: Friendly and efficient
Cons: I bought some extra insurance (anti vandalism) that I'm not sure I needed -will check for next time
6 September 2022
Pros: Excellent customer service
Cons: Nothing at all
6 June 2022
Pros: Friendly and polite staff
Cons: It takes way too long to collect the car. You don't have enough staff and the process for the inputting all the data is too slow. We had to wait for well over 1/2 hour just to get near the desk.
21 April 2022
Pros: Yes very good
Cons: Nothing
United Kingdom
Volkswagen Up
13 April 2022
Pros: Everything
Cons: Nothing
21 March 2022
Pros: Fast and efficient
Cons: Nothing really
15 March 2022
Pros: Engels sprekende en behulpzaam personeel
Cons: Plaats waar je de wagen overneemt is niet goed verlicht. Zo zie je niet altijd de schade aan de wagen.
United Kingdom
Opel Corsa
8 March 2022
Pros: Staff were professional. Had a little incident during our holidays. Staff were supportive and assisted us with all the necessary paperwork required for us to make a claim on our private access insurance with Zurich. Will book again.
16 January 2022
Pros: Car was superb and new, low mileage vehicle that was perfect. A few scuffs but nothing that prevented enjoyment or usage. Staff were very friendly and Curteous. Cost was very reasonable, and Overall an easy rental. I would recommend and use again.
Cons: Pick up/Drop off was some distance from Airport - reached by shuttle bus (15 mins). Pick up was busy, and depot very busy, so waited probably 30 minutes after arrival at depot. Drop off was very quiet, but a late/angry passenger wouldn't wait for me for 3 minutes to clear paperwork (after he'd taken 15 minutes!), forcing the shuttle to depart, and forcing me to wait an extra 25 mins for the next one.
27 November 2021
Pros: Quick and efficient
Cons: Nothering
United Kingdom
Renault Captur
30 September 2021
Pros: Allowed for a last minute extension, were clear with costs, easy to find in the airport and a quick shuttle service
Cons: Had to queue for literally 2 hours to collect the car, there was a huge queue and despite staff everywhere only 1/2 people were ever on the desk. I was then asked to wait outside once I'd filled on the paperwork and it was another 15 mins before anyone came out to actually give us the keys.
United Kingdom
Fiat Punto
5 July 2020
Pros: Good staff
Cons: High cost for extra day hire
Most Popular Car Hire Deals
Lisbon Airport
Mini
Volkswagen Up or comparable

Lisbon Airport
Mini Elite
Fiat 500 or comparable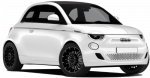 Lisbon Airport
Economy
Fiat Punto or comparable

Lisbon Airport
Economy
VW Polo or comparable

Lisbon Airport
Economy
Renault Clio or comparable

Lisbon Airport
Compact
Renault Captur or comparable

Lisbon Airport
Compact
Nissan Juke or comparable

Lisbon Airport
Compact
Opel Astra or comparable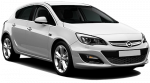 Lisbon Airport
Intermediate
VW Golf STW or comparable

Lisbon Airport
Compact
Audi A1 or comparable

Lisbon Airport
Mini Elite
Fiat 500 Cabrio or comparable

Lisbon Airport
Economy
Opel Corsa or comparable

Lisbon Airport
Compact
Toyota Auris or comparable

Lisbon Airport
Intermediate Elite
BMW X2 or comparable

Lisbon Airport
Intermediate
Nissan Qashqai or comparable

Lisbon Airport
Intermediate
Nissan Qashqai or comparable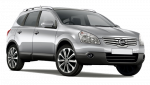 Lisbon Airport
Full-size Elite
Mercedes Benz GLC Coupe or comparable

Top Suppliers at Lisbon Airport