Car Hire – Search, Compare, and Save up to 70%!
CRC Car Rental Company at Lisbon Airport
Avenida Severiano Falcao Nr10 Prior Velho - Lisboa
00351 210 966 330/00351 910 628 505
Pick-up instructions
Meeting point is located next to the Vodafone shop - in case of issues please call 00351 910 628 505
Drop-off instructions
Please clarify Drop-off instructions with Car Provider upon Pick-up.
Customer Ratings and Latest Reviews
Overall value for money of your rental car
Ease of finding rental desk or representative
Efficiency of the car rental agents
Time spent picking up the car
Time spent dropping off the car
Overall condition of the car
Because we want to make sure each review listed here is left by a real customer, we don't have an option to post a review here. Instead, we ask each and every customer to leave a review after they return their rental. This way, you know that all reviews are authentic, verified, and trustworthy.
2 October 2022
Pros: Staff were excellent and the car was great but the company has failed to return my deposit of €1400 and it's been a week since I returned the car undamaged !
Cons: Slow repayment of deposit in days of instant bank transactions. Not good ! I am still awaiting deposits return.
United Kingdom
Renault Captur
30 August 2022
Pros: Efficient, friendly and professional.
Cons: It was quite a bit more expensive thank I originally booked online.
United Kingdom
Renault Captur
23 August 2022
Pros: The suggestion and price for an upgrade
Cons: No visible representative at the airport
United Kingdom
Peugeot 208
30 July 2022
Pros: This is the best car rental company I've used in 25 years. Amazing. Friendly, smart - immaculate office too! And the car had only 7km on the clock! We won't use anyone else in Lisbon now
Cons: The only small thing is that the office is a drive away, not in the airport building (but it's worth it!)
United Kingdom
BMW 1 Series
4 July 2022
Pros: They didn't push me for extra insurance and i bought it anyway, car was clean and almost new. Staff member (I think her name was Median) was really good
Cons: Not really about CRC but I will take out the additional all cover insurance at time of booking on website since it was considerably cheaper, but it was my choice overall a good experience
United Kingdom
Peugeot 2008
4 September 2021
Pros: Super car.
Cons: The insurance guarantee
United Kingdom
Peugeot 2008
17 August 2021
Pros: Very professional and guidance towards relevant information,
Cons: Like full insurance explanation.
Most Popular Car Hire Deals
Lisbon Airport
Mini
Fiat 500 or comparable
Lisbon Airport
Economy
Peugeot 208 or comparable
Lisbon Airport
Mini
Fiat 500 or comparable
Lisbon Airport
Economy
Peugeot 208 or comparable
Lisbon Airport
Compact
Citroen C4 or comparable
Lisbon Airport
Compact
Renault Captur or comparable
Lisbon Airport
Compact
Citroen C4 or comparable
Lisbon Airport
Compact
Renault Captur or comparable
Lisbon Airport
Mini
VW Up or comparable
Lisbon Airport
Mini
VW Up or comparable
Lisbon Airport
Standard
VW T-Roc or comparable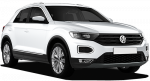 Lisbon Airport
Economy
Fiat 500 Cabrio or comparable
Lisbon Airport
Standard
VW T-Roc or comparable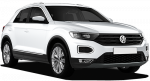 Lisbon Airport
Intermediate
BMW 1 Series or comparable
Lisbon Airport
Compact
Peugeot 308 STW or comparable
Lisbon Airport
Economy
Fiat 500 Cabrio or comparable
Lisbon Airport
Economy
Seat Ibiza or comparable
Lisbon Airport
Compact
Mini One Cabrio or comparable
Lisbon Airport
Intermediate
BMW 1 Series or comparable
Lisbon Airport
Compact
Peugeot 308 STW or comparable
Lisbon Airport
Economy
Seat Ibiza or comparable
Lisbon Airport
Compact
Mini One Cabrio or comparable
Lisbon Airport
Intermediate
Mercedes A Class or comparable
Lisbon Airport
Standard
Peugeot 3008 or comparable
Lisbon Airport
Intermediate
Mercedes A Class or comparable
Lisbon Airport
Standard
Peugeot 3008 or comparable
Lisbon Airport
Intermediate
Mercedes Benz B Class or comparable
Lisbon Airport
Intermediate
Mercedes Benz B Class or comparable
Lisbon Airport
Full-size
Mercedes C Class or comparable
Lisbon Airport
Full-size
Mercedes C Class or comparable
Lisbon Airport
Minivan
Peugeot 5008 5+2 or comparable
Lisbon Airport
Minivan
Peugeot 5008 5+2 or comparable
Lisbon Airport
Premium
Mercedes E Class or comparable
Lisbon Airport
Special
BMW 4 Series Cabrio or comparable
Lisbon Airport
Premium
Mercedes E Class or comparable
Lisbon Airport
Special
BMW 4 Series Cabrio or comparable
Lisbon Airport
Full-size
Mercedes GLC or comparable
Lisbon Airport
Full-size
Mercedes GLC or comparable
Lisbon Airport
Minivan
Mercedes Benz Vito or comparable
Lisbon Airport
Minivan
Peugeot Traveller or comparable
Lisbon Airport
Minivan
Mercedes Benz Vito or comparable
Lisbon Airport
Minivan
Peugeot Traveller or comparable
Top Suppliers at Lisbon Airport