Car Rental – Search, Compare, and Save up to 70%!

SIXT at Geneva Airport
Hall des arrivéees Aéroport de, 1215 Genève
0041 848 884 444
Pick-up instructions
Pass the border. In the arrivals hall, just after the Post Office, turn right towards the car rental hall. Attention: Please schedule a walking time of about 15 minutes from the terminal to the car rentals agencies.
Drop-off instructions
The Sixt vehicles have to be returned in the car park P 51, Route de Pre-Bois 29, 1215 Geneva (Meyrin). 500 m away from the Sixt branch on the marked parking area. Coordinates for your GPS: N 46°23'14.70 E 6°10'97.90 If you have any difficulties with your car return, please do not hesitate to contact us: telephone: 0041 227 178 410
Customer Ratings and Latest Reviews
Overall value for money of your rental car
Ease of finding rental desk or representative
Efficiency of the car rental agents
Time spent picking up the car
Time spent dropping off the car
Overall condition of the car
Because we want to make sure each review listed here is left by a real customer, we don't have an option to post a review here. Instead, we ask each and every customer to leave a review after they return their rental car. This way, you know that all reviews are authentic, verified, and trustworthy.
Saudi Arabia
Mercedes-Benz E-Class
October 21, 2023
Pros: The have good new cars and fast progress time in pickup or return the car
United Kingdom
Renault Captur
February 12, 2023
Pros: The car had 31 damages and had clearly been in a crash, took 20 minutes to identify all 31 and 2 unrecorded. The tyre blew on the motorway, spent 2 hours on the hard shoulder, freezing
Cons: No response to my complaint Don't touch Sixt, shocking
United States of America (USA)
Mercedes-Benz A-Klasse
October 12, 2022
Cons: I was not told of the toll road sticker on my car that allowed me to go on them with no charge. Also, the parking time graf that allowed me to park some places.
United States of America (USA)
Mercedes-Benz E-Klasse T-Modell
September 21, 2022
Pros: Extremely friendly, courteous and helpful agent.
Cons: Would have liked morehigher end / luxury car options from SIXT to Discover Cars.
Saudi Arabia
Renault Captur
August 19, 2022
Pros: Their welcoming way
Cons: All cars are already covered and insured by sixt company, so as a customer why should i paid for it in addition you might clear all money concerns in the offer .. i mean you should right you will pay this at the desk as net.
United Kingdom
Ford Tourneo Custom
March 15, 2022
Pros: Quick and easy
Cons: having to pay another deposit by credit card to be refunded when car returned
United Kingdom
Renault Captur
March 2, 2022
Pros: Most elements as you would expect
Cons: We ordered a car and a ski rack. We were provided with a magnetic rack, which is a common type. Unfortunately the car had a glass roof, so the ski rack was unusable. Eventually managed to exchange the car for another one, but all very inconvenient and a really stupid situation that should not have happened.
United Kingdom
Ford Fiesta
February 25, 2022
Pros: Nothing stands out. generally the service offered these organisations is low on customer service/efficiency
Cons: Inattentive and slow on pick-up. Added extra charge for taking the car across border (normal in Geneva). I rent a car here 2-3 times a year (for last 20 years) and never had that. Can was at a class below what we rented. I'm taking this up direct with Sixt.
United Kingdom
Peugeot 208
February 18, 2020
Pros: Very helpful and flexible when I had problems
United Kingdom
MB CLA Shooting Brake
February 14, 2020
Cons: Didn't provide the car that was asked forever
United Kingdom
Peugeot 208
February 13, 2020
Pros: Very friendly staff at check in, she needs commended
Saudi Arabia
Peugeot 3008 Aut.
June 28, 2019
Pros: The prices were different from those mentioned in the e-mail sent by the company.
April 18, 2019
Pros: price
Cons: they made me pay for damages i did not make
United States of America (USA)
Opel Corsa
March 26, 2019
Pros: All went very smoothly and quickly.
United Kingdom
Opel Corsa
March 19, 2019
Pros: Efficient
Cons: Not offering the car I thought I had booked.
United Kingdom
Renault Megane
March 18, 2019
Pros: Helpful staff.
Cons: Unjustified additional 'administration fee' charged in relation to speeding ticket. No shuttle bus available for return from car drop-off (had to walk back with heavy luggage).
United Kingdom
Renault Megane
February 20, 2019
Pros: great car, snow tyres included
Cons: lengthy pick up situation - it took hours and we queued with 2 young kids
United Kingdom
Opel Corsa
February 12, 2019
Pros: The representative on rental desk kindly gave us a complimentary upgrade when the booked car turned out to be not what was expected and unsuitable. Inexpensive and easy to extend booking by phone.
Cons: Their Economy class vehicles are what most other agents class as Mini. They advertise cars (particularly with the primary display photo) that are not even in their GVA fleet - this is extremely misleading. Very long wait at rental desk on pick-up. Unable to use a different bank card to pay for car to the one used as guarantee.
United Kingdom
Opel Corsa
January 31, 2019
Pros: Very good all round service
November 12, 2018
Pros: Everithing except prive :)
India
Mercedes-Benz GLA AUT.
June 26, 2018
Pros: Getting an upgrade was fantastic. Loved the car and ease of changing the return location at no extra cost
Cons: Waiting for the bus to the car park at Geneva airport
October 2, 2017
Pros: Very quick and professional!
September 17, 2017
Pros: Looking forward to improving the service, yes it's business. Hover keeping customers satisfied will bring more customers
Cons: Overestimated insurance withdrawals and unnecessary delay of returning credit back to customer isn't encouraging also prepayment was not incorporated in the contract, this hustle doesn't attract customers . Looking forward to have my prepayment and locked up balance be freed soon!
Most Popular Car Rental Deals
Geneva Airport Car Rental
Full-size
BMW 3 Series Touring or similar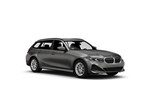 The above prices are only approximate and were last updated at 11:43 on 2023-12-04. Prices may vary based on the booking dates, length of rental, and car class.
Please check the Rental Conditions for each vehicle prior to booking as some conditions, particularly the deposit and deductible, may vary based on the class of vehicle.
Free cancellation with a full refund up to 48 hours before your pick-up time, Unlimited mileage, Loss Damage Waiver
(damage deductible:

~€ 3385.00

)
, Winter tires, Tire & Glass Coverage, Third Party Liability (TPL), Airport surcharge, Premium Location fee, Road tax, Free modifications, State Tax.
Minimum rental age is 20 years.
A young driver fee applies to drivers under the age of 25.

There is no maximum age.
A Senior driver fee is not applied.

The driver license must have been issued by authorized authorities at least 2 year(s) before the date of the commencement of the rental.

For vehicles in groups Compact, Standard, Intermediate a driver license issued at least 2 years ago is required. For vehicles in groups Premium, Fullsize, SUVs a driver license issued at least 3 years ago is required. For vehicles in groups Luxury, Special a driver license issued at least 10 years ago is required.
Driver licenses from non-EU countries (except Switzerland) are accepted if no visa has been entered in the passport.
All non-EU residents staying in the EU for longer than 6 months must present a driving licence from an EU country. A driver license printed using a non-Roman alphabet (Arabic, Japanese, Cyrillic, etc) must be supplemented by an International Driving Permit.
For driver licenses from countries not party to the International Driving Permit treaty, an official translation of the license must be presented with the original license.
Learner's permits are not accepted; a full driver's license is required. Only physical driver's licenses are accepted (not digital versions).

In addition to documents mentioned previously, the customer will need the following: passport, valid driver license, credit card on a main drivers name, booking voucher.
Deposit and deductible policy
A deposit will be blocked on the customer's credit card until the end of the rental period.
The exact deposit is determined on pick up since the amount is dependent on the type of vehicle.

If the customer takes the following extra equipment: GPS Navigation system, Baby seat (up to 1 year of age), Child seat (2-4 years of age), Booster seat (4-10 years of age), Snow chains, Magnetic Ski Rack, Winter tires, Cell phone, then an additional amount of deposit will be held on their credit card.
At time of pick up, customers will be required to pay the amount of the rental and a deposit.
The following payment methods are accepted: American Express, Diners, JCB, Discover, MasterCard credit card, VISA credit card.

All credit cards must be capable of the following: PIN verification; cards without this capability will not be accepted.
Credit card must be valid after rental period for at least 30 days.
Cash, Prepaid cards is/are not accepted.

The main driver must provide a physical payment card in their name with enough funds to cover the deposit to pick up the car. The rental company will neither accept virtual credit cards (e.g., GooglePay or ApplePay) nor someone else's card (including family members).
Cross border rentals are allowed only upon previous request.
Information on the exact fee amount is available by request.
Crossing country borders is allowed to the following countries: Andorra, Austria, Belgium, Croatia, Czech Republic, Denmark, Estonia, Finland, France, Germany, Hungary, Ireland, Italy, Latvia, Liechtenstein, Lithuania, Luxembourg, Monaco, Netherlands, Norway, Poland, Portugal, Slovakia, Slovenia, Spain-Mainland, Sweden, Switzerland, United Kingdom, Gibraltar, San Marino. crossing country borders is forbidden for certain car groups.

Details are available from the car rental company's reservation office.
In the event that Cross Border & Territorial Restrictions are violated, all protections lose their validity.
Optional extras and services
Available special equipment: GPS Navigation system, Baby seat (up to 1 year of age), Child seat (2-4 years of age), Booster seat (4-10 years of age), Ski rack, Snow chains, Cross border fee.
Prices for extras are shown on the booking page.

Adding additional drivers is allowed.
There is an additional charge for each driver.
Underage additional drivers are subject to both Young Driver and Additional Driver fees.
When picking up the vehicle, all drivers must be present and must provide valid documentation.

Delivery/Collection service is available within city limits. Additional charges will be applied, depending on the distance.
The vehicle is provided with a full tank of fuel and must be returned with the same amount in order to avoid additional charges.
Alternatively, the renter may purchase a tank full of fuel at the time of rental and return the tank empty.
In no case will a refund be given for unused fuel.
Service outside of business hours is available by request and for an additional charge.
Pick-up & Drop-off
| | |
| --- | --- |
| Mon: | 06:30 - 23:59 |
| Tue: | 06:30 - 23:59 |
| Wed: | 06:30 - 23:59 |
| Thu: | 06:30 - 23:59 |
| Fri: | 06:30 - 23:59 |
| Sat: | 06:30 - 23:59 |
| Sun: | 06:30 - 23:59 |
Top Suppliers at Geneva Airport
+41227107272
Icc - Route De Pré-Bois 20 - 1215 Genève
$61 - $245
Working hours

+410848445522
Route de l'Aeroport 21, 1215 Le Grand-Saconnex
$36 - $108
Working hours

+410848445522
Route de l'Aéroport 21, 1215 Le Grand-Saconnex
$42 - $127

+41229096911
COINTRIN AIRPORT (SWISS SIDE)
$68 - $256
Working hours

+410227178080
Route de l'Aeroport 21, 1215 Le Grand-Saconnex, Switzerland
Working hours

Hertz
0227178080
Genève Aéroport, Rte de l'Aéroport 21, 1215 Genève, Switzerland
$39 - $374
Working hours

+410848445522
Route de l'Aeroport 21, 1215 Le Grand-Saconnex
$38 - $114
+41223412222
171, Route De Meyrin, 1214 Vernier
$68 - $491
Working hours

Thrifty
+41227178040
Geneva Airport, Rte de l'Aéroport 21, 1215 Le Grand-Saconnex
$39 - $375
Working hours

+41229290330
Rte des Batailleux 1218, 1218 Le Grand-Saconnex
$47 - $154
Working hours

Avis
+41229290330
Rte des Batailleux 1218, 1218 Le Grand-Saconnex
$49 - $193
Working hours
Firefly
+41227880051
parking P51 - Off Airport
Working hours