Car Rental – Search, Compare, and Save up to 70%!
EastCoast Car Rentals at Melbourne Airport
2 Tarmac Drive, Tullamarine, 3043
0061 1 800 474 258 / 0061 755 558 908
Pick-up instructions
East Coast Car Rentals provides a free transfer Shuttle service from the Airport to their Rental office situated close by. You will receive an SMS text 24 hours prior to your pickup time with an active link to the Shuttle requesting system. To order your Shuttle, click the link in your SMS after you have collected your bags or cleared customs if you are arriving Internationally. Shuttle bus drivers will respond to your request, and you can use the system to also get walking directions on how to get to the shuttle collection point. If an SMS has not been received , please call our Reservations team on Ph: 1-800-474-258 or (Int. +61 7 5555 8908) for Shuttle bus pick up.
Drop-off instructions
Customer can park the car at the office and put the key in the letter box situated on the front deck at the main entrance, it will then be the customers responsibility to make their own way to the airport terminal.
Customer Ratings and Latest Reviews
Overall value for money of your rental car
Ease of finding rental desk or representative
Efficiency of the car rental agents
Time spent picking up the car
Time spent dropping off the car
Overall condition of the car
Because we want to make sure each review listed here is left by a real customer, we don't have an option to post a review here. Instead, we ask each and every customer to leave a review after they return their rental car. This way, you know that all reviews are authentic, verified, and trustworthy.
Australia
Mitsubishi Outlander
May 25, 2023
Pros: Desk staff are always very helpful, prompt and friendly when using East Coast rentals. Can't fault the service or the vehicles.
New Zealand
Toyota Commuter
May 8, 2023
Pros: Very friendly & helpful.
Cons: Helpful
May 5, 2023
Pros: The drivers assisted with luggage. Polite friendly and explained things clearly.
Cons: Happy helpful polite
Australia
Mitsubishi Outlander
April 27, 2023
Pros: Car was SUPER, it was new, clean, full tank, reception service was reasonably quick.
Cons: didn't particularly like the vehicle drop-off, I struggled to find parking. I dropped off the vehicle at 4am and lighting was poor, nearly tripped off the stairs after placing car keys in the box. All car insurance options should be included online, after paying for insurance online you then try selling more at pick-up - be transparent. We also didn't go through the condition report upon pick-up/drop-off despite a few calls to rectify the issue - was sent an outdated/incorrect condition report.
March 15, 2023
Pros: Nice new cars
Cons: The wait time was an hour , the situation of paying more money at the counter ! If the insurance I paid for isnt connected to the booking then dont make it an option ! Very misleading.. I dont have alot of money . Was told no smoking in the car and it must of had smokers last time because it stunk of ciggies
New Zealand
Toyota Corolla
February 27, 2023
Pros: Quick service while dropping off the car.
Cons: Health and safety issue - They sold me a very old phone holder which didn't even work properly. The suction of the phone holder was worn off. It put me in danger when the suction didn't work and my phone along with phone holder fell on the car floor while driving on the freeway. They shouldn't sell damaged goods to customer. These can be life threatening.
Australia
Mitsubishi Lancer
February 27, 2023
Pros: Staff were quick at processing pick up and drop off
Cons: Transfer driver from airport to car rental was irrationally driving on wrong side of road, too busy watching his booking screen and sitting at green lights for 10 seconds before realizing it was green . It was a frightening airport transfer for my partner
New Zealand
Mitsubishi Lancer
February 10, 2023
Pros: Nothing
Cons: Everything
United Kingdom
Suzuki Swift
February 5, 2023
Pros: Nil
Cons: Time taken
Hong Kong
Mitsubishi Eclipse
February 2, 2023
Pros: The process is smooth.
Cons: EastCoast & Discovery Car are having an underground deal which scams users of buying useless car insurance. If EastCoast has nothing to do with the scam, then it should stop using Discovery Car platform to lease out cars!
United Kingdom
Toyota Corolla Sedan
February 2, 2023
Pros: Exceptional
Cons: Nothing
January 31, 2023
Pros: Terry the shuttle bus driver was helpfull, nice and all round funny guy :)
Cons: They forgot to tell me exactly how to drop off the car after hours, but it was easy to figure out
Singapore
Toyota Corolla Sedan
January 24, 2023
Pros: Responsiveness
Cons: Was not given phone number to call on arrival to get shuttle to rental office. Had to take public transport there.
United States of America (USA)
Hyundai Kona
December 9, 2022
Pros: very friendly service
Cons: The $54.77 for an extra hour was excessive. we were on holiday and were not keeping track of time down to the hour.
November 26, 2022
Pros: Make up for our loss spending a night at motel, so gave us refund, discount on vechicle and upgraded very happy for that.
Cons: Flight got delayed Shuttle left us stranded at the airport so had to go plan b finding a place to stay overnight.
November 17, 2022
Pros: Good service, good organization
Cons: Was rally good
Malaysia
Toyota Corolla Sedan
November 14, 2022
Pros: The friendliness of the staff
Cons: The car provided has some tyre balancing and alignment problem. Resulting in problem and dangerous driving during travelling long distances.
November 14, 2022
Pros: All staff were pleasant to deal with.
New Zealand
Toyota Commuter
October 13, 2022
Pros: The young lady that helped me , was very kind and went out her way to help me as much as possible ! i had cash and not enough money in my card . She made the process smooth and i would very like to thank her for that
Netherlands
Mitsubishi Lancer
September 28, 2022
Cons: That we got surprised with the 150 dollars extra for insurance
New Zealand
Mitsubishi Eclipse
September 26, 2022
Pros: Friendly staff, good pricing
Cons: The car was smaller than advertised. It was also really dirty inside
September 24, 2022
Cons: the toll fee should be charged at just one time instead of charging in different day and sending the invoice separately which is confusing.
August 20, 2022
Pros: The car was lovely and tidy. It performed well The team member I had was in training, she did a great job Overall I would still recommend that company. I haven't had these issues in the past when choosing East Coast.
Cons: Was overlooked at the arranged pick up area. No toilet paper 2 holders empty no spares. I was very disappointed they didn't have an early service to run me back to the airport before my flight. So I needed to arrange my own way back to the airport 6kms away at 5.30-6am
Australia
Mitsubishi Lancer
August 5, 2022
Pros: A stated before
Cons: A stated before
Australia
Mitsubishi Lancer
June 28, 2022
Pros: Amazing service. Picked me up from airport 45 minutes after they had stopped doing shuttle runs for the day, extended the lease quickly and easily when I asked, car was in great condition & drove well. Everyone involved from the call center to the shuttle driver were incredibly helpful and kind. Would recommend again to anyone/hire from them again.
Cons: Nothing.
June 22, 2022
Pros: Honest and friendly
Cons: Pickup time was too long, but i understand that there was shortage of staff.
June 3, 2022
Pros: Lovely helpful people
Cons: Car smelled of cigarettes
May 28, 2022
Pros: All good
Cons: Not much choice
United States of America (USA)
Suzuki Swift
May 28, 2022
Pros: Great price.
Cons: The rental office was not open at the time I specified that I would drop off the vehicle -- therefore no transport back to the airport. Which means I had to drop it off a day early, and then pay for transport back to the city, and then back to the airport the following morning. I can't understand why they, and you took my reservation when you knew that my proposed drop off time was before the office opened. Moreover, I was charged A$50.00 for the early dropoff.
Australia
Mitsubishi Eclipse
March 11, 2022
Pros: Easy shuttle bus pick up and drop off. Service desk efficient.
Australia
Mitsubishi Eclipse
March 10, 2022
Pros: Great car, excellent service
Cons: Nothing
January 11, 2022
Pros: Friendly staff and whole car picking process took less than 10 mins.
Australia
Mitsubishi Eclipse
January 10, 2022
Pros: nothing
Cons: Picking up from the Airport, The car specs, and extra charge
December 10, 2021
Pros: East Coast car rentals was fast and efficient.
Cons: I didn't like that I had to purchase extra insurance cover and ended up spending over $100 more than I had budgeted for.
November 29, 2021
Pros: Prompt pick up and drop off to airport. Quick paperwork, great little car.
August 12, 2021
Pros: Very friendly staff
Cons: Car wasn't really clean and only had 3/4 tank of petrol.
Australia
Mitsubishi Eclipse
May 31, 2021
Cons: service was misleading, i was asked to pay excess for insurance although on my booking it specifically advised i was insured for up to $4500, the lady at the counter kept giving me the spiel that discovery is not associated with eastcoast. I'll be ensuring all this is provided on online reviews unless i am compensated and reimbursed. Also the petrol was only half full when we picked it up and i put another 50% extra fill on top not knowing how much to put in.
May 6, 2021
Pros: Friendly representative
Cons: a little expensive
March 31, 2021
Pros: Not at all
Cons: No good customer service
January 11, 2021
Pros: Good staff. Some even follow my football team ( Nth Melbourne !).
Cons: Off airport site
March 5, 2020
Pros: reasonable price
Cons: insurance discussion after we book the car online
United Kingdom
Toyota Corolla
February 10, 2020
Pros: free car upgrade. No hard sell for extra insurance. good explanation of car features and safety features.
Cons: Bus service only drops you in one location with a lengthy walk to the terminal.
Singapore
Toyota Corolla Sedan
December 29, 2019
Pros: Cost effective
Cons: Pick up system
New Zealand
Toyota Corolla Sedan
November 18, 2019
Cons: The air-con did not work & the car did not have a full tank of petrol on pick up ..no compensation was offered :(
Jordan
Toyota Corolla Sedan
June 16, 2019
Pros: Friendly service
Cons: When we picked up the car, the baby car seat (rear facing) was installed incorrectly. The car had a very stiff turning circle & waant fuel efficient.
June 10, 2019
Pros: Staff extra friendly and helpful
Cons: n/a
Australia
Mitsubishi Outlander
June 8, 2019
Pros: All aspects of the service was great.
Cons: Nothing what I can think of.
Australia
Toyota Corolla Sedan
May 18, 2019
Pros: Vehicle, service and entire process excellent.
Cons: Nothing.
New Zealand
Toyota Corolla Sedan
May 11, 2019
Pros: price
Cons: slightly muddly pickupop - the airport signage directing to car rentals is dreadful -lots of old signs that need removing -these send you in the wrong directions. you need to complain to them about it.
United Kingdom
Hyundai Accent
April 14, 2019
Pros: Price, customer service, quality of car.
Cons: Shuttle didn't run early in morning, so we had to pay for a taxi. We hadn't realised that when we booked.
Most Popular Car Rental Deals
Melbourne Airport Car Rental
Intermediate SUV
Hyundai Kona or similar
Melbourne Airport Car Rental
Full-size SUV
Mitsubishi Outlander or similar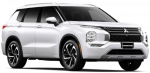 Melbourne Airport Car Rental
Full-size SUV
LDV D90 or similar
The above prices are only approximate and were last updated at 20:48 on 2023-05-29. Prices may vary based on the booking dates, length of rental, and car class.
Please check the Rental Conditions for each vehicle prior to booking as some conditions, particularly the deposit and deductible, may vary based on the class of vehicle.
Free cancellation with a full refund up to 48 hours before your pick-up time, Unlimited mileage, Collision Damage Waiver
(deductible:

~€ 2680.00

)
, Theft Protection, Third Party Liability (TPL), Airport surcharge, Free modifications, State Tax, Total taxes.
The following surcharges may apply: Toll pass / E-toll device.
An E-toll charge will apply; personal consumption will be charged separately at the end of the rental period.
If renter travels through a toll collection point, the renter's credit card will be charged for the toll and an administration fee of 1.85 AUD per cross.
Mileage is limited to 200 km per day for 12 Passenger Van car group(s).
The cost for additional mileage (mileage extension) depends on the vehicle type.
Minimum rental age is 21 years.
A young driver fee of 6.02 EUR per day applies to drivers under the age of 25, with a maximum of 30.10 EUR per rental.

There is no maximum age.
A Senior driver fee is not applied.

The driver license must have been issued by authorized authorities at least 1 year(s) before the date of the commencement of the rental.

Customers who have held their driver license for less than 2 years will have to buy the following insurance: Loss Damage Waiver (LDW).

A driver license printed using a non-Roman alphabet (Arabic, Japanese, Cyrillic, etc) must be supplemented by an International Driving Permit.
Please note that the International Driving Permit is valid only if accompanied by the regular driver license.

A local renter is defined as a renter who lives within 150 km of the pickup location and who is not flying into town with a return ticket. Due to an increased theft risk, all domestic renters must provide the following additional documents: proof of home address (e.g. Utility bill), Australian Provisional Licence.

In addition to documents mentioned previously, the customer will need the following: passport, valid driver license, credit or debit card on a main driver's name, booking voucher, passport hard copy (in case IDP is used).
Deposit and deductible policy
A deposit will be blocked on the customer's credit card until the end of the rental period.
At time of pick up, customers will be required to pay the amount of the rental and a deposit.
It is possible to pay and leave the deposit only with the following payment methods: Visa Debit Card, MasterCard credit card, VISA credit card, American Express credit card, MasterCard debit card.
An administrative charge of 2.2 % will apply for payments made using the following credit card(s): American Express.

The main driver must provide a physical payment card in their name with enough funds to cover the deposit to pick up the car. The rental company will neither accept virtual credit cards (e.g., GooglePay or ApplePay) nor someone else's card (including family members).
Geographical restrictions
Cross border rentals are allowed only upon previous request.
Additional charges will be applied in case the car is crossing state or region borders.

Travel to the following territory(ies): Kangaroo Island, Stradbroke Island, Magnetic Island, Bribie Island, Phillip Island, Bruny Island is allowed.
Moving the car from one island to another is forbidden.
Crossing country borders is forbidden to the following territories: Tasmania, Western Australia, Northern Australia.

In the event that Cross Border & Territorial Restrictions are violated, all protections lose their validity.
Driving vehicles to snowy areas is not allowed.
Optional extras and services
Available special equipment: GPS Navigation system, Baby seat (up to 1 year of age), Booster seat (4-10 years of age), Young driver fee.
Prices for extras are shown on the booking page.

Adding additional drivers is allowed.
There is an additional charge for each driver.
Underage additional drivers are subject to both Young Driver and Additional Driver fees.
When picking up the vehicle, all drivers must be present and must provide valid documentation.

Additional charges will be applied.

The vehicle is provided with a full tank of fuel and must be returned with the same amount in order to avoid additional charges.
Service outside of business hours is not available.
Period of time, during regular working hours, when the car is still guaranteed for the customer, if the customer is late for pick up (the grace period) is 29 minutes.
If the customer is late for a return for more than 29 minutes, extra day charges will apply, in addition to any other rental charges.
Pick-up & Drop-off
| | |
| --- | --- |
| Mon: | 07:00 - 18:00 |
| Tue: | 07:00 - 18:00 |
| Wed: | 07:00 - 18:00 |
| Thu: | 07:00 - 18:00 |
| Fri: | 07:00 - 18:00 |
| Sat: | 07:00 - 15:00 |
| Sun: | 07:00 - 15:00 |
Top Suppliers at Melbourne Airport

+61392416100
Terminal Building Tullamarine Airport
$69 - $122
Working hours

136139
Arrival Drive
$83 - $132
Working hours
Mon:
00:00-01:00; 06:00-23:59
Tue:
00:00-01:00; 06:00-23:59
Wed:
00:00-01:00; 06:00-23:59
Thu:
00:00-01:00; 06:00-23:59
Fri:
00:00-01:00; 06:00-23:59
+61393304442 / +61406316284
A1 Airport Parking 133-141 Western Avenue, Westmeadows, Vic 3049
$53 - $161
Working hours

+610393302314
Ground Floor, Park Royal Hotel, Melbourne Airport
$93 - $122
Working hours

+611300729230
3 Annandale Road, Tullamarine VIC 3045
$28 - $84
Working hours

+610393302314
Melbourne Airport, Arrival Dr, Melbourne VIC 3045
$55 - $71
Working hours
Ace Rental Cars
+61383128400 / 1800620408
16 Tarmac Drive, Tullamarine
$41 - $123
Working hours

+610383129590
Arrival Dr, Melbourne Airport VIC 3045
$101 - $127
Working hours
Mon:
00:00-01:00; 06:00-23:59
Tue:
00:00-01:00; 06:00-23:59
Wed:
00:00-01:00; 06:00-23:59
Thu:
00:00-01:00; 06:00-23:59
Fri:
00:00-01:00; 06:00-23:59

+610393302314
Melbourne Airport VIC 3045, Australia
$63 - $81
Working hours

Avis
0388555300
Arrivals Dr
$137 - $165
Working hours

yesaway
+61413778666
77 Queens Lane, VIC3004, Melbourne
$49 - $84
Working hours

Keddy
+610392416800
Arrival Dr, Tullamarine VIC 3043
$38 - $58
Working hours

Firefly
0383129590
Arrival Drive
Working hours
Mon:
00:00-01:00; 06:00-23:59
Tue:
00:00-01:00; 06:00-23:59
Wed:
00:00-01:00; 06:00-23:59
Thu:
00:00-01:00; 06:00-23:59
Fri:
00:00-01:00; 06:00-23:59

Dollar
+611800501934
T1, T2, T3 Car Park, Melbourne Airport VIC 3045
$53 - $76
Working hours
Mon:
00:00-01:00; 06:00-23:59
Tue:
00:00-01:00; 06:00-23:59
Wed:
00:00-01:00; 06:00-23:59
Thu:
00:00-01:00; 06:00-23:59
Fri:
00:00-01:00; 06:00-23:59
JACE
+61385908533 / +61420294357
39 Garden Drive - Shuttle -
Working hours

+611800150850
1 Silicon Place Tullamarine VIC 3043
$28 - $37
Working hours

+610393306161 / +61399992626
189 South Centre Rd Tullamarine, VIC 3043
$43 - $47
Working hours