To empower people to discover the freedom and joy of travel
DiscoverCars.com seeks to be the world's most reliable car rental platform through creating a seamless vehicle rental experience by making the booking process clear, effortless, and enjoyable.
DiscoverCars.com: Car Rental Comparison
Founded on July 16, 2013 as Discover Car Hire, our company has come to serve locations around the world by working with both renowned international rental companies and trusted local companies.
We now offer all types of cars from more than 500 partners across more than 10,000 destinations throughout the world including one-way rentals. And throughout our company's history, we have maintained one of the highest ratings in the car rental industry on Trustpilot.
Due to growth across all geographic locations (including France, Italy, Morocco, Portugal, Spain, and the United Kingdom), the company rebranded itself DiscoverCars.com in the fall of 2019. Find out more about how DiscoverCars.com works, why you can trust us, and the DiscoverCars.com app.
Focusing On
We work tirelessly to make sure our customers can find the rental car that is perfect for them. This includes making sure they know the exact costs. Our ethos includes making sure all mandatory fees are included in the price customers see so there are no surprises upon arrival.
Our company has four areas that are our main focuses:
| | |
| --- | --- |
| | |
| | Environmental Stewardship |
Our Leaders
Though some of us were here from the beginning and others joined over time, every member of our leadership has been essential to our company's growth.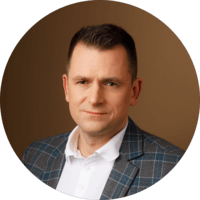 Artjoms Bolsakovs
CTO
Artjoms co-founded the company and has led its development team since then. He has overseen the creation of our in-house reservation system in addition to all of our other systems.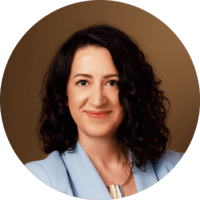 Inna Vilenska
CEO
A seasoned executive, Inna has over a decade of experience leading financial services and tech companies. She now leads our team making use of her certified coaching skills.
Aleksandrs Buraks
Head of Growth
Aleksandrs is responsible for growth marketing. He manages several marketing teams including the SEO, Affiliate Marketing, Content, and Public Relations teams, all of which help propel our company to success.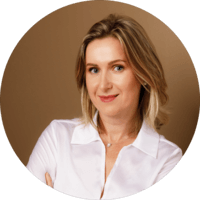 Anastasija Zubenko
Head of Commercial Relationships
Anastasija's team builds great relationships with our rental partners and works diligently to negotiate the best prices and terms for our customers.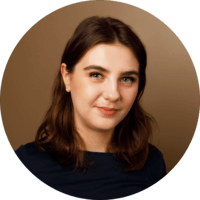 Annija Kocina
Head of Data Quality
Annija started as a Customer Service Agent before taking on her current role. Thanks to her insights and experience, Annija and her team are well-equipped to provide clear, accurate and trustworthy information that customers need to rent a car.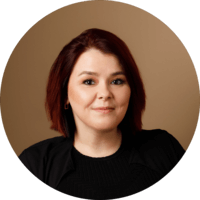 Jolanta Muhina
Head of HR
Jolanta works to create personalized, authentic, and motivating experiences to strengthen individual, team, and company performance, making sure the employee experience is positive.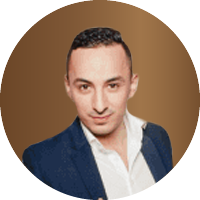 Kamelio Haine
Head of Customer Satisfaction
Kamelio and his team ensure that customers are satisfied by troubleshooting their issues, providing exceptional service, and communicating customer trends to other departments.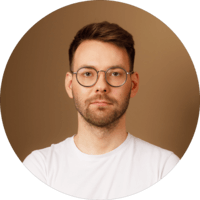 Karlis Auzins
Head of Product
Karlis and his team manage the product through finding efficient solutions, continuous product development and communication with partners in order to provide an excellent booking experience for customers.
2013
July
DiscoverCars.com is founded and receives its first booking.
2017
January
Our offers hit the websites of Kayak and Skyscanner.
2019
October
Discover Car Hire becomes DiscoverCars.com due to its global growth.
2021
July
The first month our website saw more than 3 million visitors.
2015
March
The website sees 100,000 monthly visitors.
2019
August
The website has 1 million monthly visitors for the first time.
2020
March
DiscoverCars.com is ranked 64th on the FT 1000: Europe's Fastest Growing Companies.
2021
October
We received our 40 thousandth review on Trustpilot.
Meet Our Partners
Our deals can be found on these leading travel search engines.
Download Our Brand Assets
Here you can find our logos and symbols along with a usage guide. Please note that our logo contains Discover Cars, but our name is DiscoverCars.com in writing.
Download Brand Assets
The DiscoverCars.com Culture
Our Team is Our Strength
At DiscoverCars.com, we put the growth of our employees, both professionally and personally, above that of our company. We are proud to have brought together a team that are not just professionals in their fields but together create a corporate culture where creativity thrives.
Our team strives to do their best to produce results, but they also know how to relax when the time is right. From expert photographers to Novuss champions, we have members with a number of hobbies that they are willing to share with others.
Environment
In 2019, DiscoverCars.com made a commitment to taking care of the only home we all have. Through recycling, corporate cleanup events, and offering electric rental vehicles, the company strives to encourage not only itself and its employees, but everyone to do what they can to protect the environment. Learn more about our approach to corporate social responsibility.
What It's Like to Work at DiscoverCars.com
From Fruit Wednesdays to paid time-off for self-development, DiscoverCars.com cares for its employees' physical and mental health. And our managers make it their priority to support the professional growth of our employees. Find out more.
What We Value
These are some of the things we as a company highly value. Together, we live by and practice these values on a daily basis while creating an incredibly useful product for travelers.
Continuous Learning
Teamwork
If you would like to partner with us or just would like more information about our company, then please contact us.
DiscoverCars.com Affiliate Program
If you have a travel blog or website, we recommend checking out our Affiliate Program. We offer best-in-industry commissions and exceptional support that is there for you every step of the way.
Learn more