SUV Rental at Liberia Airport
Cheapest SUV Rental Rates
Intermediate SUV
Toyota Rush or similar
Intermediate SUV
Toyota Rush or similar
Intermediate SUV
Hyundai Creta or similar
Standard SUV
Geely Okavango 2WD Aut. or similar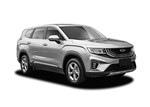 Intermediate SUV
Geely GX3 or similar
Intermediate SUV
Hyundai Creta or similar
Mini SUV
Kia Soul or similar
Special SUV
Toyota RAV4 or similar
Intermediate SUV
Toyota Rav4 or similar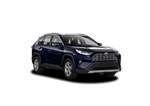 Economy SUV
Nissan Juke or similar
Compact SUV
Nissan Kicks or similar
Mini SUV
Kia Soul or similar
Special SUV
Toyota Rush or similar
Special SUV
Toyota RAV4 or similar
Intermediate SUV
Toyota Rav4 or similar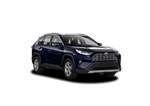 Economy SUV
Nissan Juke or similar
Compact SUV
Nissan Kicks or similar
Compact SUV
Suzuki Jimny or similar
Intermediate SUV
Mitsubishi ASX or similar
Full-size SUV
Suzuki Grand Vitara or similar
Standard SUV
Suzuki Vitara or similar
Full-size SUV
Suzuki Grand Vitara or similar
Full-size SUV
Toyota RAV4 or similar
Full-size SUV
Toyota RAV4 or similar
Full-size SUV
Toyota RAV4 or similar
Full-size SUV
Toyota RAV4 or similar
Mini SUV
Suzuki Jimny or similar
Mini SUV
Suzuki Jimny or similar
Standard SUV
Hyundai Santa Fe or similar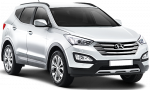 Economy SUV
Suzuki Jimny or similar
Compact SUV
Toyota Rush or similar
Economy SUV
Suzuki Jimny or similar
Compact SUV
Toyota Rush or similar
Compact SUV
Hyundai Venue or similar
Standard SUV
Hyundai Santa Fe or similar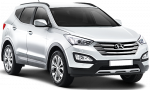 Compact SUV
Hyundai Venue or similar
Mini SUV
Daihatsu Bego or similar
Standard SUV
Hyundai Tucson or similar
Standard SUV
Hyundai Tucson or similar
Intermediate SUV
Hyundai Creta or similar
Full-size SUV
Suzuki Grand Vitara or similar
Compact SUV
Toyota Rush or similar
Compact SUV
Mitsubishi ASX 4WD Aut. or similar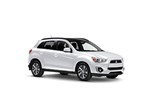 Intermediate SUV
Hyundai Tucson 4WD Aut. or similar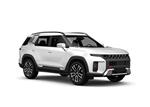 Economy SUV
Suzuki Jimny or similar
Compact SUV
Suzuki Jimny or similar
Mini SUV
Suzuki Jimny or similar
Standard SUV
Hyundai Tucson or similar
Standard SUV
Hyundai Tucson or similar
Intermediate SUV
Hyundai Creta or similar
The above prices are only approximate and were last updated at 11:44 on 2023-06-02. Prices may vary based on the booking dates, length of rental, and car class.
Travel Information
Language
Spanish,
English,
Creole
Average SUV rental price
$39.49 / per day
Average SUV rental length
10 days
Acceptable limit of BAC
0.05%
During which month is it most affordable to rent an SUV at Liberia Airport?
Our data shows how the prices for renting an SUV at Liberia Airport fluctuate throughout the year. The graph below can assist you in finding the best bargain. We offer great deals on all types of SUVs (4WD, Mini, Compact, Mid-size, Full-size, etc.)!
Average SUV Rental Price at Liberia Airport
Rental suppliers at Liberia Airport offer the best value for renting an SUV in October with a minimum price of $19.64.
How long are SUVs typically rented for at Liberia Airport?
Travelers like to keep their rented SUVs for a period of time with 13 days in February, while this period drops to an average of 6 days in November, which makes it the month with the shortest rental period.
Average SUV Rental Length at Liberia Airport
Which month sees the highest demand for SUV rental at Liberia Airport?
Renters are more inclined to prefer an SUV at Liberia Airport in February, while they are less inclined to in October.
Popularity of SUV Rental at Liberia Airport by Monthly Searches
Our Customers' Reviews
Because we want to make sure each review listed here is left by a real customer, we don't have an option to post a review here. Instead, we ask each and every customer to leave a review after they return their rental car. This way, you know that all reviews are authentic, verified, and trustworthy.
United States of America (USA)
Nissan Kicks
August 25, 2021
Costa Rica is a beautiful country from the seashore to the mountains. Recommend you have GPS available due to lack of road signage and avoid driving at night in the country due to lack of road lighting and narrow roads.
March 25, 2020
The majority of the roads in Costa Rica were well maintained. Some of the speed limits seemed a little inconsistent on major highways (going from 60 km/h to 40 and then back to 80) but otherwise the conditions were good. If you take Toll roads, it's ideal to have Colones even though they will accept USD. The only place I found challenging to drive in was Monteverde because many roads were not paved, were very hilly and had plenty of rocks and potholes! Otherwise, the experience was a good one!
February 6, 2019
We would highly suggest renting a 4-wheel drive if you're going to be exploring the country. I don't think we put the vehicle in 4-wheel drive once, but the extra clearance/height of the vehicle helped us to get thru/over deep pot holes and extremely rough, rocky roads (which you'll find throughout CR). But, if you're there during wet season you'd probably need 4-wheel drive for sure.

+50640007496
Sixt Rent a Car - Liberia Airport, Plaza Futura, Guanacaste Province, Liberia, Costa Rica
$34 - $53
Working hours

+50624362007
Daniel Oduber Intl Airport
$85 - $169
Working hours

+50640367440
Liberia Int'l Airport
$35 - $78
Working hours

Enterprise
22427818
1Km E From Daniel Oduber Arpt
$60 - $112
Working hours

+50626681138 / +50625497236
Liberia Intl Apo
$57 - $115
Working hours

+50625424870
Centro Comercial Seneca, Local #1, Route 21,
$52 - $64
Working hours
NUCarrentals
50626651159
LIBERIA INTERNATIONAL AIRPORT -Off terminal
$54 - $80
Working hours

+5022427885
1Km E From Daniel Oduber Arpt, Street 21 To Itnl Airport
$53 - $100

Flexways
+5491152599877
Aeropuerto Daniel Oduber Quirós, Liberia
$101 - $101
+50626650787
From Daniel Oduber International Airport 5 Km E., Liberia
$33 - $100
Working hours
+50626670608 / +50625424848 / +50626670359
Route 21, Guardia, Nacascolo, Guanacaste, El Jardín Liberia, 50104
$75 - $113
Working hours
+50640522000
Aeropuerto Liberia, Provincia De Guanacaste, Liberia
$65 - $75
Working hours

+5022427889
1Km E From Daniel Oduber Arpt, Street 21 To Intl Airport
$57 - $108
+50626670808 / 18004973659
21, Guanacaste Province, Liberia
$34 - $66
Working hours

+50622992000
Daniel Oduber Intl. Airport
$75 - $84
Working hours

+50685198889
5 km East from Aeropuerto Daniel Oduber
$34 - $76
Working hours
Why choose us?
Exclusive rates from a wide range of suppliers

Providing rental offers for over 2,000,000 cars in 150+ countries, we can find you a great car in the right location for the best price

High level of satisfaction

Great Trustpilot review score – 4.6 – based on feedback from thousands of our customers

Personalized assistance during the reservation process

24/7 customer support in 12 languages via your preferred channel — chat, phone, email