Car Rental – Search, Compare, and Save up to 70%!
Flizzr at Pula Airport
Apt. Pula, Valtursko Polje 210
00385 52 634 880
Pick-up instructions
The SIXT/Flizzr branch is situated on the left side at Pula Airport.
Drop-off instructions
Please clarify Drop-off instructions with Car Provider upon Pick-up.
Customer Ratings and Latest Reviews
Overall value for money of your rental car
Ease of finding rental desk or representative
Efficiency of the car rental agents
Time spent picking up the car
Time spent dropping off the car
Overall condition of the car
Because we want to make sure each review listed here is left by a real customer, we don't have an option to post a review here. Instead, we ask each and every customer to leave a review after they return their rental car. This way, you know that all reviews are authentic, verified, and trustworthy.
Netherlands
Ford Focus STW
May 8, 2023
Pros: The agent was really helpful even though his shift had already ended
United Kingdom
Opel Astra
August 6, 2022
Pros: I liked the look on the faces when I found my photo showing pre-existing mark under car.
Cons: I didn't like them trying to scam me to pay for unnecessary repair on scraped plastic under front of car. I suspect they scraped the car on a high kerb purposefully to scam everyone hiring the car.
July 25, 2022
Cons: Uacceptabel service i forbindelse med aflevering af bil. Der blev opfundet ridser og skader på bilen, som vi ikke havde haft mulighed for at gennemgå så grundigt ved afhentning. Vi var ikke oplyst, hvor vigtigt det var at gennemgå bilen i MEGET små detaljer for hvert enkelt lille ridse i en fælg, og alligevel blev vi afregnet for det ved aflevering. DÅRLIG service! Nu skal vi til at slås med forsikringsselskab for en skade vi ikke har pådraget bilen (og som i øvrigt var stort set usynlig).
July 25, 2021
Pros: Speedy, professional and efficient with a friendly team !
Cons: Nothing really but I had to amend my booking and it took a little time to confirm changes.
July 13, 2021
Pros: pleasant communication with the staff
Cons: no item
Most Popular Car Rental Deals
Pula Airport Car Rental
Mini
Fiat 500 or similar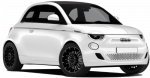 Pula Airport Car Rental
Economy
Opel Corsa or similar
Pula Airport Car Rental
Economy
Volkswagen Polo or similar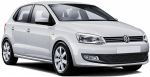 Pula Airport Car Rental
Compact
Opel Astra or similar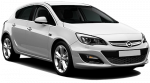 Pula Airport Car Rental
Compact SUV
Opel Mokka or similar
Pula Airport Car Rental
Compact
Ford Focus STW or similar
Pula Airport Car Rental
Compact
Volkswagen Golf or similar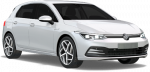 Pula Airport Car Rental
Compact
Volkswagen Golf or similar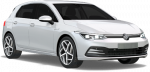 Pula Airport Car Rental
Compact SUV
Renault Captur or similar
The above prices are only approximate and were last updated at 21:52 on 2023-05-29. Prices may vary based on the booking dates, length of rental, and car class.
Please check the Rental Conditions for each vehicle prior to booking as some conditions, particularly the deposit and deductible, may vary based on the class of vehicle.
Free cancellation with a full refund up to 48 hours before your pick-up time, Unlimited mileage, Collision Damage Waiver
(deductible:

€ 825.00

)
, Theft Protection, Third Party Liability (TPL), Premium Location fee, Road tax, State Tax.
Minimum rental age is 18 years.
A young driver fee applies to drivers under the age of 22.

There is no maximum age.
A senior driver fee applies to drivers over the age of 71.

The driver license must have been issued by authorized authorities at least 1 year(s) before the date of the commencement of the rental.

For vehicles in groups Standard a driver license issued at least 2 years ago is required.

Driver licenses will be accepted if issued in the following country(ies): United Kingdom, EU. Driver licenses from all other countries must be accompanied with International Driving Permit (IDP).
A driver license printed using a non-Roman alphabet (Arabic, Japanese, Cyrillic, etc) must be supplemented by an International Driving Permit.
For driver licenses from countries not party to the Geneva / Vienna Convention on Road Traffic (e.g., China), an official translation of the license in the following language(s): English, together with the original license, must be presented.
Please note that the International Driving Permit is valid only if accompanied by the regular driver license.

In order to pick up the car, the following documents are required: passport, valid driver license, credit card on a main drivers name, booking voucher.

Deposit and deductible policy
A deposit will be blocked on the customer's credit card until the end of the rental period.
The exact deposit is determined on pick up since the amount is dependent on the type of vehicle.
At time of pick up, customers will be required to pay the amount of the rental and a deposit.
The following credit cards issued on the main driver's name are accepted: MasterCard, Visa, American Express, Diners, Eurocard.
All credit cards must be capable of the CHIP and PIN verification; cards without this capability will not be accepted.

Visa Electron, Cash, Debit cards, Prepaid cards is/are not accepted.

The main driver must provide a physical payment card in their name with enough funds to cover the deposit to pick up the car. The rental company will neither accept virtual credit cards (e.g., GooglePay or ApplePay) nor someone else's card (including family members).
Geographical restrictions
Cross border rentals are allowed only upon previous request.
Additional charges will be applied in case the car is crossing state or region borders.

Crossing country borders is allowed to the following countries: Andorra, Austria, Belgium, Bosnia and Herzegovina, Bulgaria, Czech Republic, Denmark, Finland, France, Germany, Hungary, Ireland, Italy, Liechtenstein, Luxembourg, Monaco, Montenegro, Netherlands, Norway, Poland, Portugal, Romania, Serbia, Slovakia, Slovenia, Spain-Mainland, Sweden, Switzerland, United Kingdom, San Marino.
In the event that Cross Border & Territorial Restrictions are violated, all protections lose their validity.
Optional extras and services
Available special equipment: GPS Navigation system, Baby seat (up to 1 year of age), Child seat (2-4 years of age), Winter tires, Wi-Fi.
Prices for extras are shown on the booking page.

Adding additional drivers is allowed.
There is an additional charge for each driver.
Underage additional drivers are subject to both Young Driver and Additional Driver fees.
When picking up the vehicle, all drivers must be present and must provide valid documentation.

Certain additional drivers are subject to both an Additional Driver fee as well as either a Young Driver or Senior Driver fee.
A deposit for a tank of fuel is required upon pick up.
The vehicle is provided with a full tank of fuel and must be returned with the same amount in order to avoid additional charges.
Alternatively, the renter may purchase a tank full of fuel at the time of rental and return the tank empty.
In no case will a refund be given for unused fuel.
If the vehicle requires a special cleaning procedure after it is returned, a minimum charge of 60 EUR will apply.
Service outside of business hours is available by request and for an additional charge.
Period of time, during regular working hours, when the car is still guaranteed for the customer, if the customer is late for pick up (the grace period) is 29 minutes.
Pick-up & Drop-off
| | |
| --- | --- |
| Mon: | 07:00 - 22:00 |
| Tue: | 07:00 - 22:00 |
| Wed: | 07:00 - 22:00 |
| Thu: | 07:00 - 22:00 |
| Fri: | 07:00 - 22:00 |
| Sat: | 07:00 - 22:00 |
| Sun: | 07:00 - 22:00 |
Top Suppliers at Pula Airport
+38521444222
Valtursko polje 210, 52100, Valtura
Working hours

+38552639331 / +385993824787
AIRPORT TERMINAL VALTURA,
$11 - $31
Working hours
+3850954446000 / +3850993484021
Ližnjan, Valtursko polje 210, 52100, Pula
$8 - $164
Working hours

+38552751183
Pula airport Valtursko polje 210 52100, 52100, Pula
$16 - $292

+38552523484 / +385914094440
Valtursko Polje 210
$16 - $16
Working hours
Oryx
+385052522176
Pula Airport
Working hours
+38514673344
Ližnjan, Valtursko Polje 210, 52100, Pula
$14 - $166
Working hours

Keddy
+38598475346
Pula Airport,52100 Valtursko polje, Pula
$19 - $58
Working hours

+38552634880
Ližnjan, Valtursko polje 210, 52100, Pula
$10 - $159
Working hours
+385992937974
Ližnjan, Valtursko Polje 210, 52100, Pula
$16 - $39
Working hours

Enterprise
+38552639331 / +385993824787
Pula Airport, Ližnjan, Valtursko polje 210, 52100, Pula
$11 - $57
Dollar
+385992244220
Valtursko polje 220, 52100, Pula
$46 - $378
+385989840228
Valtursko polje 210, Ližnjan, 52100 Pula
$14 - $165
Working hours

Autounion
+385996704721
Pula Airport
$23 - $40
Working hours

National
+385993824787
Airport Terminal Valtura
Working hours
Mack
+38598485900 / +385914949627
Zračna Luka Pula, Ližnjan, Valtursko Polje 210, 52100, Pula
Working hours

52550968
Pula Airport
Working hours

+38598475346
Pula Airport,52100 Valtursko polje, Pula
$31 - $83
Working hours
Firefly
+38552550968
Airport
$19 - $25
Thrifty
+385992244220
Valtursko Polje 210
$47 - $385
Working hours
NUCarrentals
+38572535535
LIZNJAN, VALTURSKO POLJE 210
Working hours

+385915122149 / +385915122149
Pula Airport, Ližnjan, Valtursko polje 210, 52100, Pula
$23 - $147
Working hours

+385992937974
Bacicev prilaz 3. 52100 PULA
$31 - $48
Working hours
ABBYCAR
+385997343682
Valtursko polje 210, 52100 Pula
Working hours