Car Rental – Search, Compare, and Save up to 70%!

SIXT at Rabat Airport
Rabat Sale Airport
00212661488138
Pick-up instructions
Rabat-Sale Airport
Drop-off instructions
Please clarify Drop-off instructions with Car Provider upon Pick-up.
Most Popular Car Rental Deals
Rabat Airport Car Rental
Mini
Fiat 500 Aut. *guaranteed model* or similar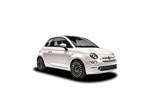 Rabat Airport Car Rental
Economy
Citroen C3 or similar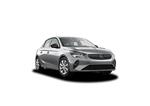 Rabat Airport Car Rental
Standard
Jeep Compass or similar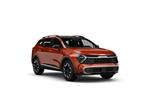 The above prices are only approximate and were last updated at 18:58 on 2023-03-17. Prices may vary based on the booking dates, length of rental, and car class.
Please check the Rental Conditions for each vehicle prior to booking as some conditions, particularly the deposit and deductible, may vary based on the class of vehicle.
Free cancellation with a full refund up to 48 hours before your pick-up time, Unlimited mileage, Loss Damage Waiver
(damage deductible:

~€ 1265.00

)
, Roadside Assistance (in the country of pick-up), Third Party Liability (TPL), Airport surcharge, Premium Location fee, Free modifications.
Minimum rental age is 21 years.
A young driver fee applies to drivers under the age of 23.

There is no maximum age.
A Senior driver fee is not applied.

The driver license must have been issued by authorized authorities at least 2 year(s) before the date of the commencement of the rental.

For vehicles in groups Premium a driver license issued at least 3 years ago is required.

A driver license printed using a non-Roman alphabet (Arabic, Japanese, Cyrillic, etc) must be supplemented by an International Driving Permit.
For driver licenses from countries not party to the Geneva / Vienna Convention on Road Traffic (e.g., China), an official translation of the license in the following language(s): English, together with the original license, must be presented.

In addition to documents mentioned previously, the customer will need the following: valid driver license, credit card on a main drivers name, Passport or ID card, booking voucher.
Deposit and deductible policy
A deposit will be blocked on the customer's credit card until the end of the rental period. The exact deposit is determined on pick up since the amount is dependent on the type of vehicle.
When rental period exceeding 28 days, the deposit will be charged at the beginning of the rental.
Optional extras and services
Available special equipment: Baby seat (up to 1 year of age), Child seat (2-4 years of age), Booster seat (4-10 years of age).
Prices for extras are shown on the booking page.

Adding additional drivers is allowed.
There is an additional charge for each driver.
Underage additional drivers are subject to both Young Driver and Additional Driver fees.
When picking up the vehicle, all drivers must be present and must provide valid documentation.

Certain additional drivers are subject to both an Additional Driver fee as well as either a Young Driver or Senior Driver fee.
Delivery/Collection service is available only by previous request.
Delivery/Collection service is available within city limits. Additional charges will be applied, depending on the distance.
The vehicle is provided with a full tank of fuel and must be returned with the same amount in order to avoid additional charges.
Alternatively, the renter may purchase a tank full of fuel at the time of rental and return the tank empty.
In no case will a refund be given for unused fuel.

The vehicle must be returned in an acceptably clean condition in order to avoid additional charges.

Service outside of business hours is available by request and for an additional charge.
Top Suppliers at Rabat Airport
+2120660174111
Rabat - Salé Airport
$19 - $57
Working hours
Thrifty
+212802007778
Aeroport Rabat-Sale, Rabat, 10000
$26 - $104
Working hours
+21222049305 / +212537830049 / +212657984477 / +212660196927
Aéroport Rabat-Salé, Rabat 10000
$25 - $148
Working hours
Dollar
+212802007778
Aeroport Rabat-Sale, Rabat, 10000
$24 - $123
Working hours
LocationAuto
+212600025999
Aeroport Rabat، Sale 11025
$16 - $24
Working hours

ACARENT
+212608065757
Magasim 15 Kisaryat Zaouia
$21 - $471
Working hours
+212537831198
Rabat-Salé Airport, 90060, Rabat
$33 - $79
Working hours

Europcar
+212661171345
Rabat Sale Airport
$41 - $337
Working hours
Payless
+212537831198
Rabat-Sale Airport
$33 - $79
Working hours
Flizzr
+212600070013 / +212600077800
Rabat Sale Airport, 11025 Rabat
Working hours
FoxCar
+212608544544 / +212661284001
Airport Rabat Sale, Arport Rabat Sale
$44 - $224
Working hours

+212660285029
Rabat Sale International Airport, Sale 10000
$12 - $13
Working hours

+212662518950
Sale Airport, Rabat 11025
$18 - $1269
Working hours

EXER
+212666780750
RABAT SALE AIRPORT
$24 - $163
Working hours
Hertz
+212802007778
Aeroport Rabat-Sale, Rabat, 10000
$31 - $123
Working hours
+212802007778
Aéroport International de Rabat Salé, Salé 10000
$50 - $54
Working hours

Keddy
+212661171345
Rabat Sale Airport
Working hours

NUCarrentals
+212660541122
Rabat-Salé Airport, Rabat
Working hours

+212666453842
Rabat - Salé Airport
$10 - $650
Working hours

+212666935815
Aeroport International de Rabat Sale, Sale 10000
$17 - $322
Working hours
HAG
+212666273944
10020, Airport Rabat-Sale, Rabat
$18 - $170
Working hours

Global Rent a Car
+212661303743
Salé, Morocco
Working hours

Surprice
+212661453635
Rabat - Sale Airport
$131 - $2314
Working hours

GreenMotion
+212666273944
Rabat Airport Abdelmoumen Avenue Kisariat Zaouia N13 Rabat 10020
$20 - $173
Working hours

+212637824548
Rabat-Sale Airport -
$102 - $185
Working hours
+212675224224 / +212614656565 / +212663010239
Aéroport De Rabat Salé, 10000, Rabat
Working hours