Car Rental – Search, Compare, and Save up to 70%!

Optimo Rent at Rabat Airport
Rabat Sale International Airport, Sale 10000
00212 660 285 029
Pick-up instructions
Please proceed towards the exit of Terminal and you will find our representative tel. 00212 6 60 28 50 29 waiting for you with an OPTIMORENT sign. JUST IN CASE of SEVERE problems you can call as well the phone number 00212 6 69 17 40 07
Drop-off instructions
Please clarify Drop-off instructions with Car Provider upon Pick-up.
Customer Ratings and Latest Reviews
Overall value for money of your rental car
Ease of finding rental desk or representative
Efficiency of the car rental agents
Time spent picking up the car
Time spent dropping off the car
Overall condition of the car
Because we want to make sure each review listed here is left by a real customer, we don't have an option to post a review here. Instead, we ask each and every customer to leave a review after they return their rental car. This way, you know that all reviews are authentic, verified, and trustworthy.
March 11, 2023
Pros: Vriendelijke medewerker die de auto kwam brengen. Hij was er op tijd (ik te vroeg waardoor ik moest wachten). Splinternieuwe Dacia gehad met alle opties die je nodig hebt (airco, crush control, elektrische ramen en heerlijk zuinige diesel motor).
Cons: Zij hebben helaas geen eigen vestiging op de AirPort. Maar dit heb ik niet als vervelend ervaren. Enige nadeel is dat je even moet zoeken waar je naar toe moet. Tip/: gewoon even bellen. Wat ik ook beetje jammer vond is dat ik een auto met nauwelijks brandstof kreeg aangeboden. Voorkeur gaat toch uit naar een volle tank (en dan voltanken bij retournering).
March 4, 2023
Pros: Thankyou for everything see yiu next time
United States of America (USA)
Fiat Panda
February 10, 2023
Pros: The agent ( SAID) was amazing, knowledgeable and professional and the service was exceptional.
Cons: I like everything, no complain.
January 8, 2019
Pros: The services were efficient and the car very good.
United Kingdom
Hyundai i10
January 6, 2019
Pros: the best service the driver was waiting for me there outside airport
Cons: all good many thanks
United Kingdom
Ford Focus
October 26, 2018
Pros: The person has accessed me by whatsapp number. It is good methode at the begining of arriving airport. He is so kindly and polite us.
Cons: The car was very dirty and fuel level was very low (2 bar of 10bar). The car was not same as which i have selected one. (Ford Focus to Hundyai Accent)
United Kingdom
Kia Picanto
June 20, 2018
Pros: I like everything, timing, cleaness particularly the representative called Hamza. He was excellent and proffetional.
Cons: There were not enough fuel and you don't know where to get fueling stations
Most Popular Car Rental Deals
Rabat Airport Car Rental
Compact
Dacia Logan or similar
Rabat Airport Car Rental
Economy
Dacia Sandero or similar
Rabat Airport Car Rental
Economy
Fiat Panda or similar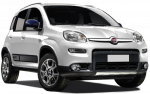 Rabat Airport Car Rental
Mini
Hyundai i10 or similar
Rabat Airport Car Rental
Mini
Kia Picanto or similar
Rabat Airport Car Rental
Compact
Dacia Logan or similar
Rabat Airport Car Rental
Economy
Dacia Sandero or similar
Rabat Airport Car Rental
Economy
Fiat Panda or similar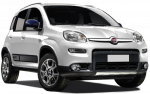 Rabat Airport Car Rental
Mini
Hyundai i10 or similar
Rabat Airport Car Rental
Mini
Kia Picanto or similar
The above prices are only approximate and were last updated at 18:58 on 2023-03-17. Prices may vary based on the booking dates, length of rental, and car class.
Please check the Rental Conditions for each vehicle prior to booking as some conditions, particularly the deposit and deductible, may vary based on the class of vehicle.
Free cancellation with a full refund up to 48 hours before your pick-up time, Unlimited mileage, Collision Damage Waiver
(deductible:

€ 1700.00

)
, Theft Protection, Third Party Liability (TPL), Airport surcharge, Premium Location fee, Free modifications, State Tax.
Minimum rental age is 19 years.
A young driver fee applies to drivers under the age of 25.

Maximum rental age is 75 years.
A Senior driver fee is not applied.

The driver license must have been issued by authorized authorities at least 2 year(s) before the date of the commencement of the rental.


Deposit and deductible policy
A deposit will be blocked on the customer's credit card until the end of the rental period.

At time of pick up, customers will be required to pay the amount of the rental and a deposit.
The following credit cards issued on the main driver's name are accepted: MasterCard credit card, VISA credit card. Any other cards or cash payments are not accepted.

The main driver must provide a physical payment card in their name with enough funds to cover the deposit to pick up the car. The rental company will neither accept virtual credit cards (e.g., GooglePay or ApplePay) nor someone else's card (including family members).
Optional extras and services

Prices for extras are shown on the booking page.


It is allowed to add up to 3 additional drivers.
There is a charge of 30 EUR per rental per driver.
Delivery/collection service is not provided.
The vehicle is provided with a certain amount of fuel and must be returned with the same amount in order to avoid additional charges. If the car is returned with a lesser amount of fuel, a refueling charge of 10 EUR will be applied + the cost of the missing fuel.

An administrative fee of 60 EUR will be charged for each request received from the traffic police.
A damage administration fee of 150 EUR will apply in the event of an accident or damage to the car.
The maximum rental period is without limitations.
Service outside of business hours is available by request and for an additional charge of 61 EUR.
Period of time, during regular working hours, when the car is still guaranteed for the customer, if the customer is late for pick up (the grace period) is 60 minutes.
Pick-up & Drop-off
| | |
| --- | --- |
| Mon: | 07:00 - 23:00 |
| Tue: | 07:00 - 23:00 |
| Wed: | 07:00 - 23:00 |
| Thu: | 07:00 - 23:00 |
| Fri: | 07:00 - 23:00 |
| Sat: | 07:00 - 23:00 |
| Sun: | 07:00 - 23:00 |
Top Suppliers at Rabat Airport
+2120660174111
Rabat - Salé Airport
$19 - $57
Working hours
Thrifty
+212802007778
Aeroport Rabat-Sale, Rabat, 10000
$26 - $104
Working hours
+21222049305 / +212537830049 / +212657984477 / +212660196927
Aéroport Rabat-Salé, Rabat 10000
$25 - $148
Working hours
Dollar
+212802007778
Aeroport Rabat-Sale, Rabat, 10000
$24 - $123
Working hours
LocationAuto
+212600025999
Aeroport Rabat، Sale 11025
$16 - $24
Working hours

ACARENT
+212608065757
Magasim 15 Kisaryat Zaouia
$21 - $471
Working hours
+212537831198
Rabat-Salé Airport, 90060, Rabat
$33 - $79
Working hours

Europcar
+212661171345
Rabat Sale Airport
$41 - $337
Working hours
Payless
+212537831198
Rabat-Sale Airport
$33 - $79
Working hours
Flizzr
+212600070013 / +212600077800
Rabat Sale Airport, 11025 Rabat
Working hours

+212661488138
Rabat Sale Airport
$32 - $87
FoxCar
+212608544544 / +212661284001
Airport Rabat Sale, Arport Rabat Sale
$44 - $224
Working hours

+212662518950
Sale Airport, Rabat 11025
$18 - $1269
Working hours

EXER
+212666780750
RABAT SALE AIRPORT
$24 - $163
Working hours
Hertz
+212802007778
Aeroport Rabat-Sale, Rabat, 10000
$31 - $123
Working hours
+212802007778
Aéroport International de Rabat Salé, Salé 10000
$50 - $54
Working hours

Keddy
+212661171345
Rabat Sale Airport
Working hours

NUCarrentals
+212660541122
Rabat-Salé Airport, Rabat
Working hours

+212666453842
Rabat - Salé Airport
$10 - $650
Working hours

+212666935815
Aeroport International de Rabat Sale, Sale 10000
$17 - $322
Working hours
HAG
+212666273944
10020, Airport Rabat-Sale, Rabat
$18 - $170
Working hours

Global Rent a Car
+212661303743
Salé, Morocco
Working hours

Surprice
+212661453635
Rabat - Sale Airport
$131 - $2314
Working hours

GreenMotion
+212666273944
Rabat Airport Abdelmoumen Avenue Kisariat Zaouia N13 Rabat 10020
$20 - $173
Working hours

+212637824548
Rabat-Sale Airport -
$102 - $185
Working hours
+212675224224 / +212614656565 / +212663010239
Aéroport De Rabat Salé, 10000, Rabat
Working hours