Car Rental – Search, Compare, and Save up to 70%!
Customer Ratings and Latest Reviews
Overall value for money of your rental car
Ease of finding rental desk or representative
Efficiency of the car rental agents
Time spent picking up the car
Time spent dropping off the car
Overall condition of the car
Because we want to make sure each review listed here is left by a real customer, we don't have an option to post a review here. Instead, we ask each and every customer to leave a review after they return their rental. This way, you know that all reviews are authentic, verified, and trustworthy.
United Kingdom
Renault Clio 5 Aut.
November 28, 2022
Pros: Top quality
Cons: Nothing
Israel
Dacia Duster *guaranteed model*
October 15, 2022
Cons: The agent told us we are receiving an automatic car and it was a manulual one (we booked for manual). Most importantly, from the correspondence with you, which was kind and efficient, we learned we could return the car late. The agent told us we have to bring it by 8 pm and we had to negotiate for 9. At the end he stayed at the counter until 10 pm and the all time and energy spent when taking the car were not needed.
August 17, 2022
Pros: correct & polite & efficiency
Cons: price in relationship to the available car
Mexico
Renault Clio 5 Aut.
April 6, 2022
Pros: Staff member at Podgorica Airport SIXT was very helpful and willing to answer every question I had.
Most Popular Car Rental Deals
Podgorica Airport Car Rental
Economy
Skoda Fabia or similar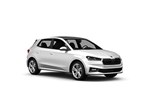 Podgorica Airport Car Rental
Compact
Renault Capture or similar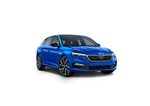 Podgorica Airport Car Rental
Economy
Renault Clio 5 Aut. or similar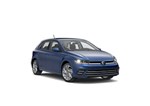 Podgorica Airport Car Rental
Intermediate
Skoda Octavia or similar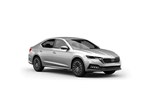 Podgorica Airport Car Rental
Minivan
Renault Trafic Man. or similar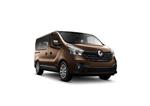 Podgorica Airport Car Rental
Standard
Ford Ranger 4x4 Aut. or similar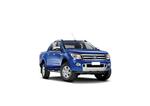 The above prices are only approximate and were last updated at 11:56 on 2023-02-03. Prices may vary based on the booking dates, length of rental, and car class.
Please check the Rental Conditions for each vehicle prior to booking as some conditions, particularly the deposit and deductible, may vary based on the class of vehicle.
Free cancellation with a full refund up to 48 hours before your pick-up time, Unlimited mileage, Collision Damage Waiver
(deductible:

€ 500.00

)
, Theft Protection, Third Party Liability (TPL), Airport surcharge, Premium Location fee, State Tax.
Minimum rental age is 21 years.
A young driver fee applies to drivers under the age of 23.

There is no maximum age.
A Senior driver fee is not applied.

The driver license must have been issued by authorized authorities at least 2 year(s) before the date of the commencement of the rental.

For vehicles in groups Premium, Fullsize, Special a driver license valid for at least 3 years is required.

Driver licenses will be accepted if issued in the following country(ies): United Kingdom, EU countries.
Driver licenses from all other countries must be accompanied with International Driving Permit (IDP).
A driver license printed using a non-Roman alphabet (Arabic, Japanese, Cyrillic, etc) must be supplemented by an International Driving Permit.
Driver licenses from the following country(ies): China will be accepted only if the translation is approved by the Consulate or Embassy.
Please note that the International Driving Permit is valid only if accompanied by the regular driver license.

In order to pick up the car, the following documents are required: valid driver license, credit card on a main drivers name, Passport or ID card, booking voucher.
Deposit and deductible policy
A deposit will be blocked on the customer's credit card until the end of the rental period.
The exact deposit is determined on pick up since the amount is dependent on the type of vehicle.

If the customer takes the following extra equipment: GPS Navigation system, Baby seat (up to 1 year of age), Child seat (2-4 years of age), Ski rack, Winter package, Wi-Fi, then an additional amount of deposit will be held on their credit card.
At the time of pick up, customers will be required to pay the amount of the rental.
It is possible to pay and leave the deposit only with following payment methods: MasterCard, Visa, American Express.
The following payment methods are accepted: Visa Debit Card, MasterCard debit card, American Express Debit card.
All credit cards must be capable of the following: PIN verification; cards without this capability will not be accepted.

When paying with cash, a debit/credit card issued on the main driver's name is required for security purposes.
Visa Electron, Maestro, Diners is/are not accepted.

The main driver must provide a physical payment card in their name with enough funds to cover the deposit to pick up the car. The rental company will neither accept virtual credit cards (e.g., GooglePay or ApplePay) nor someone else's card (including family members).
Geographical restrictions
Cross border rentals are allowed only upon previous request.
Additional charges will be applied in case the car is crossing state or region borders.
Written permission from the rental company is required.

Crossing country borders is allowed to the following countries: Albania, Austria, Belgium, Bosnia and Herzegovina, Croatia, Czech Republic, France, Germany, Greece, Hungary, Italy, Kosovo, Luxembourg, North Macedonia, Netherlands, Poland, Romania, Serbia, Slovakia, Slovenia, Switzerland. Using a ferry is not allowed. Details are available from the car rental company's reservation office.
In the event that Cross Border & Territorial Restrictions are violated, all protections lose their validity.
Optional extras and services
Available special equipment: GPS Navigation system, Baby seat (up to 1 year of age), Child seat (2-4 years of age), Ski rack, Winter package, Wi-Fi, Cross border fee.
Prices for extras are shown on the booking page.

Adding additional drivers is allowed.
There is an additional charge for each driver.
Underage additional drivers are subject to both Young Driver and Additional Driver fees.
When picking up the vehicle, all drivers must be present and must provide valid documentation.

Delivery/Collection service is available only by previous request.
The vehicle is provided with a full tank of fuel and must be returned with the same amount in order to avoid additional charges.
In no case will a refund be given for unused fuel.
Alternatively, the renter may purchase a tank full of fuel at the time of rental and return the tank empty.
Service outside of business hours is available by request and for an additional charge.
Top Suppliers at Podgorica Airport
+38267526801
Podgorica Airport Passenger Terminal, Golubovci 81000, Montenegro
$5 - $212
Working hours

+38263286600
Podgorica Airport,Podgorica 81000
$15 - $82
Working hours

+38267222065
AIRPORT PODGORICA,
$15 - $32

38267222065
AIRPORT PODGORICA,
$15 - $38
+38267485442
Aerodrom Podgorica, Golubovci
$20 - $131
Working hours

+38267050996 / +38267309545
Mojanovici, Golubovci
$2 - $64
Working hours

National
+38267222065
Airport Podgorica
Working hours

+38268272272
Podgorica airport, 81000 Podgorica, Montenegro
$26 - $105
Working hours

+38269777222
Podgorica Airport Passenger Terminal, Golubovci
$14 - $338
Working hours

+38220653141
AERODROM PODGORICA
$42 - $170
Working hours

Hertz
+38220653115
Podgorica Airport
$21 - $28
Working hours

+38268881629 / +38268559229
Golubovci bb, Podgorica 81000
$5 - $79
Working hours

Ok Mobility
+34971126880
Aerodromski Put 15, 81000 Podrogica
$10 - $55
Working hours

Ace Rent a car
+38269015451
Golubovci Bb, Podgorica Airport
$132 - $323
Working hours
Firefly
+38220653115
Golubovci 81000, Podgorica
Goldcar
+38269158000
G.O. Golubovci, Mahala bb
Working hours
+38220653141 / +381117852820
Podgorica Airport,Golubovci 81000
$6 - $15
Working hours

Avis
+38220653066
Golubovci B.b.
$9 - $108
Working hours