Car Rental – Search, Compare, and Save up to 70%!

Surprice at Podgorica Airport
Mojanovici, Golubovci
0038 267 050 996 / 0038 267 309 545
Pick-up instructions
Meet and Greet service. A Surprice representative with a signboard will meet you in front of the airport. We offer a free shuttle service to go to our office, located 2km away from the airport. Please call 0038 267 050 996 if you need assistance.
Drop-off instructions
Please clarify Drop-off instructions with Car Provider upon Pick-up.
Period outside of business hours
Customer Ratings and Latest Reviews
Overall value for money of your rental car
Ease of finding rental desk or representative
Efficiency of the car rental agents
Time spent picking up the car
Time spent dropping off the car
Overall condition of the car
Because we want to make sure each review listed here is left by a real customer, we don't have an option to post a review here. Instead, we ask each and every customer to leave a review after they return their rental. This way, you know that all reviews are authentic, verified, and trustworthy.
United Kingdom
Dacia Duster
November 2, 2022
Pros: Efficient and friendly
United States of America (USA)
Dacia Duster
October 3, 2022
Pros: Car was running. One front light did not work.
Cons: There was no sign at the airport where to go. I did not know that the agency was near by ( requiring transport).
October 1, 2022
Pros: Friendly efficient staff
Cons: Nothing
September 13, 2022
Pros: Service quality while picking up the car and leaving it at the rental place. Insurance prices. Car with A/C. Reliable brakes on mountain roads. Clean interior and exterior
Cons: State of bodywork. Can tell the car had several incidents and some bodywork elements were missing. Multiple rust outbreaks
July 13, 2022
Pros: The staff was cooperated and the drop off in the Airport lot, excellent.
Cons: The agency didn't gave us the car that we ordered (Skoda). The car itself (Citroen) was very noisy, probably from the rear wheels
June 29, 2022
Pros: Friendly and helpful agent
Cons: Car was in terrible condition, scratches, poor fuel consumption, tank only quarter full when collected
June 3, 2022
Pros: They let us cancel our reservation at the spot.
Cons: The scam
May 29, 2022
Pros: The process of receiving and returning the car was done efficiently and professionally
August 23, 2021
Pros: Everything went very good.
Cons: Nothing specially, price was high, but according to concurrence.
United Arab Emirates
VW Polo
July 25, 2021
Pros: Picked up at the airport and taken to the office. Shown the car and it's functions.
Cons: Nil
July 24, 2021
Cons: The aircon did not work the car was not clean and after 24 hrs of flying I then had to fill up the car in a foreign country !!!
July 24, 2020
Pros: kine, quick service, polite
Cons: changing the car to powerlessness
Poland
Skoda Rapid Spaceback
July 20, 2020
Cons: The car was not diesel. It was old. Air Condition worked bad.
August 31, 2019
Pros: Nothing
Cons: Nothing
May 24, 2019
Pros: Wszystko było w porządku, szczerze polecam.
United Kingdom
Opel Corsa
October 6, 2018
Pros: the car was new and good value for the money
Cons: I was told that I had to pay for the green card to travel to Serbia, and the authorities told me that it was not necessary and that the car was registered in Montenegro and does not need a green card for Serbia. I think locally they take your money for their own purposes regardless of the law, . This is not right and should be addressed, as I have used this company on many occasions.I returned the car and waited about 15-20 minutes for the agent to get back, and risked being late for my flight.
July 3, 2018
Cons: Car has some minor malfunction with forward lamps. Before hiring we was told that there is no office on the Podgorica airport. But it was!
United Kingdom
Citroen C1
May 21, 2017
Pros: Fast and good
Cons: Nothing
Most Popular Car Rental Deals
Podgorica Airport Car Rental
Economy
Volkswagen Polo or similar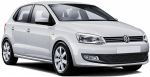 Podgorica Airport Car Rental
Compact
Skoda Rapid or similar

Podgorica Airport Car Rental
Compact Elite
Skoda Rapid Spaceback or similar

Podgorica Airport Car Rental
Mini
Hyundai i10 or similar

Podgorica Airport Car Rental
Intermediate
Dacia Duster or similar

Podgorica Airport Car Rental
Mini
Fiat Panda or similar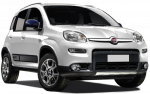 The above prices are only approximate and were last updated at 02:42 on 2023-02-08. Prices may vary based on the booking dates, length of rental, and car class.
Please check the Rental Conditions for each vehicle prior to booking as some conditions, particularly the deposit and deductible, may vary based on the class of vehicle.
Free cancellation with a full refund up to 48 hours before your pick-up time, Unlimited mileage, Collision Damage Waiver
(deductible:

€ 650.00

)
, Theft Protection, Roadside Assistance (in the country of pick-up), Contract fee, Third Party Liability (TPL), Personal Accident Insurance, State Tax.
Minimum rental age is 21 years.
A young driver fee applies to drivers under the age of 25.

Maximum rental age is 73 years.
A Senior driver fee is not applied.

The driver license must have been issued by authorized authorities at least 1 year(s) before the date of the commencement of the rental.

A driver license printed using a non-Roman alphabet (Arabic, Japanese, Cyrillic, etc) must be supplemented by an International Driving Permit. Please note that the International Driving Permit is valid only if accompanied by the regular driver license.

In addition to documents mentioned previously, the customer will need the following: valid driver license, credit card on a main drivers name, Passport or ID card, booking voucher.
Deposit and deductible policy
A deposit will be blocked on the customer's credit card until the end of the rental period.
The exact deposit is determined on pick up since the amount is dependent on the type of vehicle.

At the time of pick up, customers will be required to pay the amount of the rental.
It is possible to pay and leave the deposit only with following payment methods: MasterCard credit card, VISA credit card.

American Express, Cash, Debit cards is/are not accepted.

The main driver must provide a physical payment card in their name with enough funds to cover the deposit to pick up the car. The rental company will neither accept virtual credit cards (e.g., GooglePay or ApplePay) nor someone else's card (including family members).
Geographical restrictions
crossing country borders is available on previous request at least 7 days before the pick up date.
For cross-border travel in all other countries, written permission from the car rental company is required.
Additional charges will be applied in case the car is crossing state or region borders.

Crossing country borders is allowed to the following countries: Albania, Austria, Belgium, Bosnia and Herzegovina, Croatia, Czech Republic, Denmark, Estonia, Finland, France, Germany, Greece, Hungary, Ireland, Italy, Kosovo, Latvia, Lithuania, Luxembourg, Malta, Netherlands, Poland, Portugal, Romania, Serbia, Slovakia, Slovenia, Spain-Mainland, Sweden, United Kingdom.

In the event that Cross Border & Territorial Restrictions are violated, all protections lose their validity.
Optional extras and services
Available special equipment: GPS Navigation system, Baby seat (up to 1 year of age), Child seat (2-4 years of age), Booster seat (4-10 years of age), Snow chains, Wi-Fi.
Prices for extras are shown on the booking page.

Adding additional drivers is allowed.
There is an additional charge for each driver.
Underage additional drivers are subject to both Young Driver and Additional Driver fees.
When picking up the vehicle, all drivers must be present and must provide valid documentation.

Delivery/Collection service is available within city limits. Additional charges will be applied, depending on the distance.
Delivery/Collection service is available only by previous request.
During winter season (from 01.11 until 31.03) Winter tires are included in price.
The vehicle is provided with a certain amount of fuel and must be returned with the same amount in order to avoid additional charges.
Service outside of business hours is available by request and for an additional charge.
Period of time, during regular working hours, when the car is still guaranteed for the customer, if the customer is late for pick up (the grace period) is 120 minutes.
Pick-up & Drop-off
| | |
| --- | --- |
| Mon: | 08:00 - 20:30 |
| Tue: | 08:00 - 20:30 |
| Wed: | 08:00 - 20:30 |
| Thu: | 08:00 - 20:30 |
| Fri: | 08:00 - 20:30 |
| Sat: | 08:00 - 20:30 |
| Sun: | 08:00 - 20:30 |
Top Suppliers at Podgorica Airport
+38267526801
Podgorica Airport Passenger Terminal, Golubovci 81000, Montenegro
$6 - $210
Working hours

+38220653080
Airport Terminal
$11 - $108

+38263286600
Podgorica Airport,Podgorica 81000
$14 - $82
Working hours

+38267222065
AIRPORT PODGORICA,
$15 - $32

38267222065
AIRPORT PODGORICA,
$15 - $38
+38267485442
Aerodrom Podgorica, Golubovci
$19 - $130
Working hours

National
+38267222065
Airport Podgorica
Working hours

+38268272272
Podgorica airport, 81000 Podgorica, Montenegro
Working hours

+38269777222
Podgorica Airport Passenger Terminal, Golubovci
$7 - $117
Working hours

+38220653141
AERODROM PODGORICA
$42 - $169
Working hours

Hertz
+38220653115
Podgorica Airport
$21 - $28
Working hours

+38268881629 / +38268559229
Golubovci bb, Podgorica 81000
$5 - $79
Working hours

Ok Mobility
+34971126880
Aerodromski Put 15, 81000 Podrogica
$10 - $57
Working hours

Ace Rent a car
+38269015451
Golubovci Bb, Podgorica Airport
$131 - $321
Working hours
Firefly
+38220653115
Golubovci 81000, Podgorica
Goldcar
+38269158000
G.O. Golubovci, Mahala bb
Working hours
+38220653141 / +381117852820
Podgorica Airport,Golubovci 81000
$6 - $15
Working hours

Avis
+38220653066
Golubovci B.b.
$7 - $107
Working hours