Car Rental – Search, Compare, and Save up to 70%!

GreenMotion at London Airport Gatwick
Kennel Ln, Horley RH6 0AY
0044 01 293 855 100
GreenMotion is one of the car rental companies serving London Gatwick Airport, the second busiest airport in the United Kingdom. The company offers a wide variety of cars with both automatic and manual transmission. Gatwick Airport is located in West Sussex county, about 47 km (29 mi) south of downtown London.
Pick-up instructions
Customers who are not flying into Gatwick Airport are advised to make their way directly to our location; Green Motion, Gatwick Business Park, Kennel Lane RH6 0AY Customers who are flying into Gatwick Airport can request an on-demand pick up by calling 01293 855 100 (option1) once baggage has been collected. Collection is from bus stop 12 , North Terminal and bus stop 9 from the South Terminal.
Drop-off instructions
Please clarify drop-off instructions with the provider upon pick-up.
Customer Ratings and Latest Reviews
Overall value for money of your rental car
Ease of finding rental desk or representative
Efficiency of the car rental agents
Time spent picking up the car
Time spent dropping off the car
Overall condition of the car
Because we want to make sure each review listed here is left by a real customer, we don't have an option to post a review here. Instead, we ask each and every customer to leave a review after they return their rental. This way, you know that all reviews are authentic, verified, and trustworthy.
May 5, 2022
Pros: Prompt ,efficient
Cons: Could not speak to anyone by phone only e:mail. Makes it difficult and slower when a problem arises,as in my case.
May 5, 2022
Pros: Agent we spoke to on drop off was great and we were out quickly and without issue.
Cons: Car insurance that I paid for through Discover Cars wasn't accepted by GreenMotion, meaning I then also had to pay for their insurance policy on top of my booking. This is a bad user experience and should be communicated clearly from the start.
October 10, 2021
Pros: Easy and seamless drop off at the end of our trip.
Cons: Ended up paying extra because they couldn´t provide the car we ordered. Should have been given a free upgrade! Wouldn´t rent from Green Motion again!
United Kingdom
Kia Stonic
August 17, 2021
Pros: The price was good and nice selection of cars to choose from
Cons: Nothing
United Kingdom
Mercedes Benz Vito
November 3, 2020
Pros: NOTHING AT ALL
Cons: RUDE, VERY POOR CUSTOMER SERVICE, . IT WAS THE WORST EXPERIENCE . I REALLY AM SORRY BUT IT WAS AWFUL
August 14, 2020
Cons: More than an hour queuing outside in the heat for pick-up; barely an acknowledgement of this, let alone an apology; 1 person working; no evidence that this staff member was trying to speed up the process. Office closed when I arrived back as the 1 member of staff was taking people to the airport. Overall, poor service from Green Motion.
March 17, 2020
Pros: Didnt hire a car because of double insurance
Cons: Double insurance
United States of America (USA)
VW Golf
March 16, 2020
Pros: service was excellent. very friendly & professional.
March 15, 2020
Pros: Trained staff
Cons: Sharp practice on damages. Windscreen chip, which was probably there when I picked it up was charged at £800. Suspect the previous clients and any subsequent client will pay for the same chip!
United States of America (USA)
Hyundai i10
January 9, 2020
Pros: There is nothing to like. Staff is rude, unaccommodating, and high pressure sales wasting over an hour of my time.
Cons: As already stated. A complete ripoff. They gave me the worse car on the lot and is was unusable the whole week.
December 22, 2019
Pros: Have used them in the past, always good cars and efficient
September 19, 2019
Pros: price
Cons: The shuttle took forever from the airport. The driver was unsafe. Upon returning the car, the employee found the tiniest scratch imaginable and blamed us. It was crazy. The same thing happened to the three people in front of us. Total scam. It was a hard sell on their insurance when we picked up the car. I think this is why. No matter who returns the car or in what condition, they seem to "find" something wrong with it.
Switzerland
VW Sharan 6+1
August 1, 2019
Pros: Slow pick up Category of car seemed different from what i had reserved through discover. Another car was offered but only at an extra cost
Cons: Extra cost for a automatic although no manual was available
Canada
Vauxhall Zafira 5+2
July 18, 2019
Pros: The staff were friendly
Cons: The cost of insurance
United States of America (USA)
VW Polo
May 31, 2019
Pros: Car was good but sat nav was out of date and not easy to use.
Cons: As stated above, the credit card problem was a major problem that left me forced to pay much more.
Malta
Vauxhall Zafira 5+2
May 27, 2019
Pros: Nothing impressed me
Cons: Took ages, car booked not available ended up paying extra to upgrade! Button on dashboard kept flashing.
May 6, 2019
Pros: Very helpful staff and brand new car.
April 26, 2019
Pros: Nice car
Cons: Was told the extra cover bought via discoverhire will not protect you. Green motions own cover was forced upon. Hence forking out more money.
United States of America (USA)
Mercedes Benz C Class
March 11, 2019
Cons: The amount of time it took to get the car and all the "hidden extras" in terms of charges
February 4, 2019
Cons: I was quated 88.40 Pounds to hire a Fiat 500 from 24th Jan 2019 for 7 days, including insurance. I was very pleased with the quote. So I didn't shop around any further. But when i was taken to the agent, i was quoted over 400 Pounds. I was really upset. I ended up cancelling the car hire altogether. I wasted my time and energy. I will never use this company again.
January 7, 2019
Pros: Absolutely appalled at the customer service at green motion. They did not have a car ready for me of the size I had purchased. They then tried to charge money for a car they considered bigger but when confirming with their management that in fact it was the correct car in the first place:
Cons: When dropping the car off- the car was exactly as I had received it. The drop off inspector insisted that there was a mark on the car of which could have been no more than a bush mark which would have rubbed off with the scratch cloth and have said they will charge £600+ for. This was on the car when I got it but didn't report it as I would imagine this is just a wear and tear-not a scratch made by anyone! I am still awaiting a conversation with their manager. Horrified by how rude they are!
December 8, 2018
Cons: We was turned down for the car rental Because we never had a credit card So basically we were stranded
United States of America (USA)
Peugeot 2008
November 28, 2018
Pros: We got a flat not even a mile away and they brought us another car. They did however charge us the full insurance for a new car, even though we only had the other one for 30 minutes.
Cons: They threw on a ton of extra fees so it was more than 10x the price that we booked with. Total rip-off
November 15, 2018
Cons: Extra insurance not explained online, if you don't take extra insurance you have no choice but to have £2000+ held against credit card, ridiculous for international travellers. No signage at Gatwick bus stops/exit.Never again!!
October 19, 2018
Pros: The right sidelight was not strong enough and at times I had to considerably reduce my speed as I could not properly see the road (really I was guessing it).
October 18, 2018
Pros: The name.
Cons: I couldn't get in contact with anyone, i tried the office in the airport, head office, emailed the company. I had to order another car from another company which cost me £280 for two day hire. I spoke with the staff in enterprise and they siad they get 5-6 people per day returning from your company. If the service was better I would assume you could hire another member of staff. Feel free to contact me. Eamon McAuliffe
September 26, 2018
Pros: The car was reasonably priced
Cons: On arrival for car pick up, was told there was no booking in my name, despite having two emails, and a printed confirmation voucher. Was entered as new booking , and was then expected to pay nearly $100 more for the same car. When I disputed this I was rudely told I was going to have to sort that out with the booking agency later. I was left standing at the counter for nearly three hours trying to get the car . Never again!
United States of America (USA)
Ford Fiesta 3d
September 1, 2018
Pros: Service with a smile and no hidden fees.
August 17, 2018
Pros: nothing...didnt get to rent the car after 1hour waiting
Cons: never...ever
August 17, 2018
Pros: Exceptional and outstanding customer service provided by Abdul Farooq at Green Motion Gatwick to make my first car rental experience in UK. He spent extraordinary time in explaining all the coverages to make an informed and accurate decision.
Cons: All staff members were courteous but Abdul was simply phenomenal. The only drawback is location of your store which services Gatwick passengers. It should be located close to a major hotel chain or easily accessible by Public transportation
United States of America (USA)
VW Passat
August 2, 2018
Pros: The car was in good condition and clean.
Cons: The terms of the rental contract were unclear, and we ended up being forced to pay a very hefty surcharge to resolve a problem that cropped up as a result. I would like to be contacted directly by a GreenMotion customer service representative to discuss the problem that we had and compensation of this surcharge. My email address is rachel_guglielmo@yahoo.com. I will be looking forward to hearing from you.
United States of America (USA)
VW Polo
July 27, 2018
Pros: Nothing. They were inefficient. They hide prices. They were rude. Understaffed.
Cons: I didnt like anything.
United States of America (USA)
FIAT 500
July 16, 2018
Pros: No pressure to purchase extras.
Cons: The address is not found in the GPS, had to use intersection to locate driveway to comercial park for unit. Good thing I allotted extra time.
United Kingdom
Ford S-Max
June 1, 2018
Pros: Absolutely nothing. Total scam. Avoid like the plague. Check feedback on Yelp.
Cons: Everything.
United Kingdom
Ford Fiesta 3d
May 31, 2018
Pros: It was really quick.
Cons: It seemed a chaotic environment and the deposit being held for 28 days is insane. I wouldn't use it again because of that.
United States of America (USA)
Hyundai i10
May 27, 2018
Pros: They eventually found a way to work around their policies to make the rental successful.
Cons: GreenMotion did not accept business credit cards, nor any cards not in the driver's name. They also would not accept cash. This made the mandatory insurance deposit problematic. The return for the deposit has not come through. It was deceptive in Car Hire's marketing to offer insurance that GreenMotion did not accept.
April 14, 2018
Cons: they charged me extra 500 GBP for a dent in the car that was already there when I hired the car
March 14, 2018
Pros: I would say original value for money but in fact it cost me £550 more
Cons: Avoid to rent a car at all costs! When I tried to extend the rental I was shouted at by one employee over the phone. The same employee refused to extend the rental on the basis that I had sent the email too late. It had taken me literally five minutes. I had to drive to Gatwick in order to extend the rental. I picked up the car when it was impossible to check for damage due to severe weather. When I returned the car the employee found damage which even if I had checked it would be hard to spot
February 28, 2018
Pros: The shuttle bus driver was extremely nice and even your rental associate was a nice - I've no idea how you have such nice people working for you crooks scammers and rip off merchants. Hope you get busted for defrauding people and wasting their time,
Cons: I was not able to get a car. #1 I've had a license for 30 years but because I had one reissued in Nevada one year ago I couldn't rent. #2 your unlimited millage was poorly disclosed so that more than doubled my rental cost on a 5 day trip to Wales. #3 you wouldn't accept my American express card which is the only one I have with CDW cover and therefore needed to add that cost as well. It's absolutely ridiculous wasting my time for what a $16 booking fee!
September 28, 2017
Cons: The so called manager with the name of Debi H was appealing to deal with. She was officious incompetent ,rude and was incapable of doing her job
United States of America (USA)
Ford Fiesta 3d
June 15, 2017
Pros: Drop off was ok and timely and bus was waiting to take me to airport immediately. Car ran well though was not a new car, had 9k miles on it.
Cons: Long wait to pick up car. Some of the other customers ahead (non English speaking) of me not being treated so well, being pushed into insurance and upgrades. A German man had made his booking with AMEX but was not allowed to rent car with AMEX and had to return to Gatwick to another agency. Green Motion was located a few miles away from airport.
United States of America (USA)
Ford Fiesta 3d
May 22, 2017
Cons: The employ was so rude.
Most Popular Car Rental Deals
London Airport Gatwick Car Rental
Economy
Kia Rio or similar

London Airport Gatwick Car Rental
Economy
Kia Rio or similar

London Airport Gatwick Car Rental
Compact
Kia Ceed or similar

London Airport Gatwick Car Rental
Compact
Kia Ceed or similar

London Airport Gatwick Car Rental
Compact
Kia Stonic or similar

London Airport Gatwick Car Rental
Compact
Kia Stonic or similar

London Airport Gatwick Car Rental
Standard
Ford Transit or similar

London Airport Gatwick Car Rental
Standard
Ford Transit or similar

London Airport Gatwick Car Rental
Compact Elite
Kia e-Niro or similar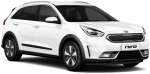 London Airport Gatwick Car Rental
Compact Elite
Kia e-Niro or similar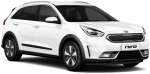 London Airport Gatwick Car Rental
Intermediate
Hyundai Ioniq or similar

London Airport Gatwick Car Rental
Intermediate
Hyundai Ioniq or similar

London Airport Gatwick Car Rental
Minivan
Volkswagen Sharan or similar

London Airport Gatwick Car Rental
Minivan
Volkswagen Sharan or similar

The above prices are only approximate and were last updated at 01:24 on 2023-01-25. Prices may vary based on the booking dates, length of rental, and car class.
Please check the Rental Conditions for each specific vehicle prior to booking as some conditions, particularly the deposit and deductible, may differ based on the class of vehicle.
Free cancellation with a full refund up to 48 hours before your pick-up time, Mileage: 500 miles per rental, Collision Damage Waiver
(deductible:

~€ 1375.00

)
, Theft Protection, Roadside Assistance (in the country of pick-up), Third Party Liability (TPL), Airport surcharge, State Tax.
Mileage is limited to 100 miles per day.
For each additional mile an additional charge of 0.30 GBP per mile will apply.

Mileage limitations will apply if the car is to be used for crossing country borders.
Mileage will be limited to 100 miles per day for the entire rental period.
For each additional mile an additional charge of 0.50 GBP per mile will apply.
It is possible to purchase the Unlimited Mileage option for an extra charge of 7.80 GBP per day.
Minimum rental age is 21 years.
A young driver fee applies to drivers under the age of 25.

Maximum rental age is 80 years.
A Senior driver fee is not applied.

The driver license must have been issued by authorized authorities at least 2 year(s) before the date of the commencement of the rental.

The driver license must be written in Latin, Roman alphabet.
Licences issued in non-EU are not accepted.
Driver licenses will be accepted if issued in the following country(ies): United Kingdom, USA.
Driver licenses from the following country(ies): China will be accepted only if the translation is approved by the Consulate or Embassy. Driver licenses from all other countries must be accompanied with International Driving Permit (IDP). In addition to the regular driver license, an International Driving Permit is also mandatory if the driver license is written in a language other than that of the renting country and/or in characters that cannot be read in the renting country.
Please note that the International Driving Permit is valid only if accompanied by the regular driver license.
UK customers must bring their DVLA check code along with their photo ID. This check code can be obtained from the DVLA website.
In order to pick up the car, the following documents are required: passport, valid driver license, credit card on a main drivers name, booking voucher, additional ID showing home address (e.g. Utility bill), proof of entry/exit into/out of the country, bank statement or utility bill, boarding pass.
The following document(s): proof of home address (e.g. Utility bill), bank statement or utility bill must not be older than 4 months.
ID documents must be hard copies; documents held on mobile devices will not be accepted.
Please note that provisional driver license won't be accepted.
Deposit and deductible policy
A deposit will be blocked on the customer's credit card until the end of the rental period.
The exact deposit is determined on pick up since the amount is dependent on the type of vehicle.
Additional excess conditions may apply for drivers who hold a licence from the following country(ies): Australia, Canada, USA.

In the event of damages to the car, without providing a police report, CDW and any other additional protection become voided.
The driver is fully responsible for the cost of the repairs for any damage to the mirrors, tires, undercarriage and all mechanical parts of the vehicle. This is not limited to the excess amount.
At time of pick up, customers will be required to pay the amount of the rental and a deposit.
The following credit cards issued on the main driver's name are accepted: MasterCard, Visa.
The following payment methods are not accepted for payment: American Express, Cash, Debit cards.
All credit cards must be capable of the following: CHIP verification, PIN verification, Embossed; cards without this capability will not be accepted.
Credit card must be valid after rental period for at least 60 days.

The main driver must provide a physical payment card in their name with enough funds to cover the deposit to pick up the car. The rental company will neither accept virtual credit cards (e.g., GooglePay or ApplePay) nor someone else's card (including family members).
Optional extras and services
Available special equipment: GPS Navigation system, Baby seat (up to 1 year of age), Booster seat (4-10 years of age), Unlimited mileage.
Prices for extras are shown on the booking page.

Adding additional drivers is allowed.
There is an additional charge for each driver.
Underage additional drivers are subject to both Young Driver and Additional Driver fees.
When picking up the vehicle, all drivers must be present and must provide valid documentation.

Delivery/Collection service is available only by previous request.
Details are available from the rental company's reservation office.
The vehicle is provided with a certain amount of fuel and must be returned with the same amount in order to avoid additional charges.

The vehicle must be returned in an acceptably clean condition in order to avoid additional charges.
Please note that the rental company will check for any endorsements or penalties (traffic offenses or penalty points) on renter's driver license and that renter may be refused the car if there have been any in the last 5 years.
Period of time, during regular working hours, when the car is still guaranteed for the customer, if the customer is late for pick up (the grace period) is 240 minutes.
Pick-up & Drop-off
| | |
| --- | --- |
| Mon: | 07:00 - 19:00 |
| Tue: | 07:00 - 19:00 |
| Wed: | 07:00 - 19:00 |
| Thu: | 07:00 - 19:00 |
| Fri: | 07:00 - 19:00 |
| Sat: | 07:00 - 19:00 |
| Sun: | 07:00 - 19:00 |
Top Suppliers at London Airport Gatwick

+4403713843408
London Gatwick South Terminal
$25 - $78
Working hours

+442070188246
Lower Forecourt, Horley, Gatwick RH6 0NY
$37 - $113

Avis
+4403445446001
Gatwick South Terminal
$41 - $78
Working hours

+4403713843408
London Gatwick South Terminal
$32 - $102
Working hours

+4401293609119
Gatwick Airport, North Terminal, Lower Forecourt, Road, Horley, Gatwick RH6 0PJ
$49 - $179
Working hours

+4408433093030
South Terminal, A23, Horley, Gatwick RH6 0NY
$42 - $75
Working hours

+4401293609119 / +441293609090
Gatwick Airport, North Terminal, Lower Forecourt, Road, Horley, Gatwick RH6 0PJ
$50 - $177
Working hours

+4401293609119
Gatwick Airport South Terminal, Lower Forecourt Horley
$54 - $192
Working hours
Interrent
+442078621732 / +442078621791
Windmill Garage, Old Brighton Road South, Lowfield Heath
Working hours
+441293839700
Sofitel London Gatwick, North Terminal
$20 - $142
Working hours

+4401293855100 / +4403172487251
H14 Kennel Lane
$22 - $83
Working hours