Car Rental – Search, Compare, and Save up to 70%!
Flizzr at Ljubljana Airport
Zgornji Brnik 130 a, 4210 Zgornji Brnik
00386 42 382 414
Pick-up instructions
The rental car area, where the Sixt branch can be found, is located on the ground floor of the main parking garage opposite to the main terminal/airport building. When exiting the arrival area, go across the street to the building and take the first entrance from the left. The Sixt branch is located in the middle of the hall on the left side of the entrance. Flizzr customers will be server at Sixt counter .
Drop-off instructions
Please clarify Drop-off instructions with Car Provider upon Pick-up.
Customer Ratings and Latest Reviews
Overall value for money of your rental car
Ease of finding rental desk or representative
Efficiency of the car rental agents
Time spent picking up the car
Time spent dropping off the car
Overall condition of the car
Because we want to make sure each review listed here is left by a real customer, we don't have an option to post a review here. Instead, we ask each and every customer to leave a review after they return their rental. This way, you know that all reviews are authentic, verified, and trustworthy.
United Kingdom
Peugeot 2008
August 31, 2022
Pros: no information regarding the new usb conecting to unable to charge the MB phone. had I informed before collecting the car on my arrival to Slovenia I would have brought a converter with me.
August 21, 2022
Pros: I have no idea what Flizzr is.
Cons: I have no idea what Flizzr is.
August 10, 2022
Cons: Damage on car on collection that wasn't pointed out which was then picked up On return
August 2, 2022
Pros: The service was good and the car was good
Cons: 1. The car was not the one I asked for. 2. waiting to get the car
United Kingdom
Renault Clio
July 31, 2022
Pros: The process was very rapid, very limited form filling at the desk and the car was ready to go. The return was just as quick and easy.
Cons: Nothing
July 18, 2022
Pros: All was fast and clear. Including picking the car.
Cons: Nothing. Everything was perfect
July 5, 2022
Pros: Friendly....efficient.
Cons: Must admit feel the damage waiver costs weren't clear - maybe me being stressed because of lost luggage, but basically the daily cost was ridiculous!!
May 27, 2022
Pros: efficiënt
Cons: geen
February 28, 2022
Pros: Nice people with humor, everything went fast
January 4, 2022
Pros: Collection was efficient and the car condition good
Cons: When returning the car the staff checked it and started touching under it to find signs of damage. Superficial scratches under the car plastic bumper were found and they wanted to charge us. We treated the car as if it was our own and didn't damage it in any way. Very disappointed that they looked for things that were already there. Specially when at pick up we were asked to check the car and when we showed some small scratches they informed us that superficial scratches were not reported.
October 13, 2021
Pros: very easy and quick: i emailed pictures of few scratches after picking up the car and it was OK
Cons: quite dark in the parking to check the car
September 13, 2021
Cons: Flizzr is operated by Sixt and has no seperate desk at Ljubljana airport. Please provide this info in advance, to save people time looking for Flizzer desk.
July 21, 2021
Cons: the rental company Flizzr at ljubljana airport did not explain to me how the car works (it was state-of-the-art) especially the computer with the screen. They gave me the keys and left
Most Popular Car Rental Deals
Ljubljana Airport Car Rental
Mini
Fiat 500 or similar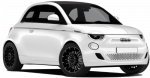 Ljubljana Airport Car Rental
Economy
Opel Corsa or similar
Ljubljana Airport Car Rental
Economy
Renault Clio or similar
Ljubljana Airport Car Rental
Compact
Opel Astra or similar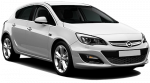 Ljubljana Airport Car Rental
Economy
Peugeot 2008 or similar
Ljubljana Airport Car Rental
Compact
Opel Astra or similar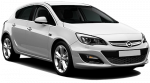 Ljubljana Airport Car Rental
Compact
Volkswagen Golf or similar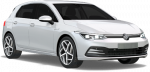 Ljubljana Airport Car Rental
Compact
Renault Captur or similar
Ljubljana Airport Car Rental
Minivan
Ford Transit or similar
The above prices are only approximate and were last updated at 22:42 on 2023-01-24. Prices may vary based on the booking dates, length of rental, and car class.
Please check the Rental Conditions for each specific vehicle prior to booking as some conditions, particularly the deposit and deductible, may differ based on the class of vehicle.
Free cancellation with a full refund up to 48 hours before your pick-up time, Unlimited mileage, Loss Damage Waiver
(damage deductible:

€ 800.00

)
, Third Party Liability (TPL), Premium Location fee, Road tax.
Minimum rental age is 18 years.
A young driver fee applies to drivers under the age of 23.

There is no maximum age.
A Senior driver fee is not applied.

The driver license must have been issued by authorized authorities at least 2 year(s) before the date of the commencement of the rental.

In addition to the regular driver license, an International Driving Permit is also mandatory if the customer is not a resident of the following country(ies): EU.
A driver license printed using a non-Roman alphabet (Arabic, Japanese, Cyrillic, etc) must be supplemented by an International Driving Permit.
Please note that the International Driving Permit is valid only if accompanied by the regular driver license.

In order to pick up the car, the following documents are required: passport, valid driver license, credit card on a main drivers name, booking voucher.
Deposit and deductible policy
A deposit will be blocked on the customer's credit card until the end of the rental period.
The exact deposit is determined on pick up since the amount is dependent on the type of vehicle.

If the customer takes the following extra equipment: GPS Navigation system, Baby seat (up to 1 year of age), Child seat (2-4 years of age), Booster seat (4-10 years of age), then an additional amount of deposit will be held on their credit card.
At time of pick up, customers will be required to pay the amount of the rental and a deposit.
The following credit cards issued on the main driver's name are accepted: MasterCard, Visa, American Express, Diners, Eurocard, JCB, Discover.
All credit cards must be capable of the following: PIN verification; cards without this capability will not be accepted.

Visa Electron, Cash, Debit cards, Prepaid cards is/are not accepted.

The main driver must provide a physical payment card in their name with enough funds to cover the deposit to pick up the car. The rental company will neither accept virtual credit cards (e.g., GooglePay or ApplePay) nor someone else's card (including family members).
Geographical restrictions
Cross border rentals are allowed only upon previous request.
Additional charges will be applied in case the car is crossing state or region borders.

Crossing country borders is allowed to the following countries: Andorra, Austria, Belgium, Bosnia and Herzegovina, Bulgaria, Croatia, Czech Republic, Denmark, Finland, France, Germany, Hungary, Ireland, Italy, Liechtenstein, Luxembourg, Monaco, Montenegro, Netherlands, Norway, Poland, Portugal, Romania, Serbia, Slovakia, Spain-Mainland, Sweden, Switzerland, United Kingdom, San Marino.

crossing country borders is forbidden for certain car groups.
In the event that Cross Border & Territorial Restrictions are violated, all protections lose their validity.
Optional extras and services
Available special equipment: GPS Navigation system, Baby seat (up to 1 year of age), Child seat (2-4 years of age), Booster seat (4-10 years of age), Snow chains, Winter tires.
Prices for extras are shown on the booking page.

Adding additional drivers is allowed.
There is an additional charge for each driver.
Underage additional drivers are subject to both Young Driver and Additional Driver fees.
When picking up the vehicle, all drivers must be present and must provide valid documentation.

During winter season (from 15.11 until 15.03) Winter tires are included in price.


The vehicle is provided with a full tank of fuel and must be returned with the same amount in order to avoid additional charges.
Alternatively, the renter may purchase a tank full of fuel at the time of rental and return the tank empty.
Service outside of business hours is available by request and for an additional charge.
Period of time, during regular working hours, when the car is still guaranteed for the customer, if the customer is late for pick up (the grace period) is 120 minutes.
Pick-up & Drop-off
| | |
| --- | --- |
| Mon: | 08:00 - 22:00 |
| Tue: | 08:00 - 22:00 |
| Wed: | 08:00 - 22:00 |
| Thu: | 08:00 - 22:00 |
| Fri: | 08:00 - 22:00 |
| Sat: | 08:00 - 22:00 |
| Sun: | 08:00 - 22:00 |
Top Suppliers at Ljubljana Airport

+38642382414
Zg. Brnik 130 a, Ljubljana Airport, 4210 Brnik
$23 - $81

+38631391962
Zgornji Brnik 130a, 4210 Brnik - Aerodrom
$13 - $180
Working hours

+38630208881
APT TERM ZGORNJI BRNIK 130A,
$13 - $122
Dollar
+38642365750
Zgornji Brnik 130a, 4210 Brnik
$49 - $238
+38641514555
Letališče Jožeta Pučnika, Zgornji Brnik 130A, 4210 Brnik, Ljubljana
$37 - $95
Working hours

+38631747400
Zgornji Brnik 130a, ,
$14 - $21
Working hours

+38630208881
AIRPORT TERMINAL, ZGORNJI BRNIK 130A
$14 - $128

Hertz
+38642016999
ZG. BRNIK 130 A
$34 - $65
Working hours

National
+38630208881
Apt Term Zgornji Brnik 130A
Working hours
Thrifty
+38642365750
In Terminal International Arrivals
Working hours

+38631382051
Zgornji Brnik 130 A
$31 - $136
Working hours
+38641514555
Airport Ljubljana, Zgornji Brnik 130a, 4210 Brnik
$31 - $90
Working hours

+38631727777 / +38670727777
CelovAjka cesta 228 - In Terminal
Working hours
NUCarrentals
38642019848
LJUBLJANA BRNIK AIRPORT
Working hours

Interrent
+38630611178 / +38630611177
LETALIŠČE JOŽETA PUČNIKA ZGORNJI BRNIK 130A
Working hours
Mon:
08:00-20:00; 00:00-23:59
Tue:
08:00-20:00; 00:00-23:59
Wed:
08:00-20:00; 00:00-23:59
Thu:
08:00-20:00; 00:00-23:59
Fri:
08:00-20:00; 00:00-23:59
Sat:
08:00-20:00; 00:00-23:59
Sun:
08:00-20:00; 00:00-23:59