Car Rental – Search, Compare, and Save up to 70%!

Alamo at Brussels Airport
Luchthaven Brussel-Nationaal 12, 1930 Zaventem
0032 12 390 959
Pick-up instructions
The rental counter in the Terminal Building is temporarily closed. All customers should proceed to the car park to pick up their vehicle.
Drop-off instructions
Please clarify Drop-off instructions with Car Provider upon Pick-up.
Customer Ratings and Latest Reviews
Overall value for money of your rental car
Ease of finding rental desk or representative
Efficiency of the car rental agents
Time spent picking up the car
Time spent dropping off the car
Overall condition of the car
Because we want to make sure each review listed here is left by a real customer, we don't have an option to post a review here. Instead, we ask each and every customer to leave a review after they return their rental. This way, you know that all reviews are authentic, verified, and trustworthy.
November 1, 2022
Pros: Nice car. Excellent rent
September 7, 2022
Pros: The car was good and clean. The return of the car went smoothly and easily. I left the car in good shape and got no surcharges.
Cons: I was forced to use my works credit card in order not to be forced to pay for some "extra insurance" which would cost more and that could be paid with a debit card. In my documents it said that I didn't have to pay ANY additional fees! I had arrived with a delayed flight and with a wife and a little baby at 22:00 and was not happy having to argue this insurance scam. They initially wanted to give us a Ford Focus even though I had requested a station wagon and they actually had a KiA Ceed.
September 1, 2022
Pros: No waiting times at pick-up and drop-off, good explanations of conditions, very fair approach towards small damages.
August 14, 2022
Pros: I got help from a friendly young man named Alex who didn't sent me back upstairs to the main desk. He toke care of my paperwork. Nice bloke.
Cons: Nothing about the service but there should be a sign that indicates that Alamo = Enterprise cars
July 30, 2022
Pros: Very friendly and helpful staff. Car was great too!
September 19, 2021
Pros: Rental Agents ! thanks to brussel team
Cons: call for a extra day, REALY more expensive than paied for a extra day on the website ( made a new reservation...)
March 16, 2021
Pros: User friendly
Cons: No car manual in French or English
United Kingdom
Opel Corsa
February 7, 2020
Pros: Friendly agents
Cons: Decent amount of walking to car
September 4, 2019
Pros: Excellent
Cons: N/A
United Kingdom
Opel Zafira 5+2
May 29, 2017
Pros: Clear explanation by the agent
Most Popular Car Rental Deals
Brussels Airport Car Rental
Mini
VOLKSWAGEN UP or similar

Brussels Airport Car Rental
Economy
Ford Fiesta or similar

Brussels Airport Car Rental
Compact
Opel Astra or similar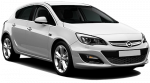 Brussels Airport Car Rental
Economy
Opel Corsa or similar

Brussels Airport Car Rental
Compact
Opel Astra or similar

Brussels Airport Car Rental
Compact
VW Golf STW or similar

Brussels Airport Car Rental
Intermediate
Audi A3 or similar

Brussels Airport Car Rental
Compact
Ford B-Max or similar

Brussels Airport Car Rental
Intermediate
Mercedes Benz B Class or similar

Brussels Airport Car Rental
Standard
Opel Insignia or similar

Brussels Airport Car Rental
Standard
Opel Insignia or similar

Please check the Rental Conditions for each specific vehicle prior to booking as some conditions, particularly the deposit and deductible, may differ based on the class of vehicle.
Free cancellation with a full refund up to 48 hours before your pick-up time, Mileage: 750 km per rental, Collision Damage Waiver
(deductible:

€ 850.00

)
, Theft Protection, Roadside Assistance (in the country of pick up), Third Party Liability, VAT (value added tax), Free modifications.
Minimum rental age is 21 years.
Minimum rental age is 25 years for car group Luxury, Premium, Special. A young driver fee applies to drivers under the age of 25.

There is no maximum age.
A Senior driver fee is not applied.

The driver license must have been issued by authorized authorities at least 1 year(s) before the date of the commencement of the rental.

In addition to the regular driver license, an International Driving Permit is also mandatory if the customer is not a resident of the following country(ies): EU. A driver license printed using a non-Roman alphabet (Arabic, Japanese, Cyrillic, etc) must be supplemented by an International Driving Permit.
Please note that the International Driving Permit is valid only if accompanied by the regular driver license.
In addition to documents mentioned previously, the customer will need the following: valid driver license, credit card on a main drivers name, Passport or ID card, booking voucher.

Deposit and deductible policy
A deposit will be blocked on the customer's credit card until the end of the rental period.
The exact deposit is determined on pick up since the amount is dependent on the vehicle.
Deductible/excess will be charged per damage.

If the customer takes the following extra equipment: GPS Navigation system, Baby seat (up to 1 year of age), Child seat (2-4 years of age), Booster seat (4-10 years of age), Snow chains, Winter tires, Wi-Fi, then an additional amount of deposit will be held on their credit card.
At time of pick up, customers will be required to pay the amount of the rental and a deposit.
It is possible to pay and leave the deposit only with following payment methods: MasterCard credit card, VISA credit card, American Express credit card.
Credit card must be valid before rental period for at least 30 days.
Cash, Debit cards, Prepaid cards is/are not accepted.

The main driver must provide a physical payment card in their name with enough funds to cover the deposit to pick up the car. The rental company will neither accept virtual credit cards (e.g., GooglePay or ApplePay) nor someone else's card (including family members).
Geographical restrictions
Cross border rentals are allowed only upon previous request.
Additional charges will be applied in case the car is crossing state or region borders.

Crossing country borders is allowed to the following countries: Andorra, Austria, Denmark, Finland, France, Germany, Greece, Ireland, Italy, Luxembourg, Netherlands, Norway, Portugal, Spain-Mainland, Sweden, Switzerland, United Kingdom.

In the event that Cross Border & Territorial Restrictions are violated, all protections lose their validity.
Optional extras and services
Available special equipment: GPS Navigation system, Child seat (2-4 years of age), Booster seat (4-10 years of age).
Prices for extras are shown on the booking page.


Booked extras are not guaranteed. All extras are subject to availability at the rental counter.

Certain additional drivers are subject to both an Additional Driver fee as well as either a Young Driver or Senior Driver fee.
The vehicle is provided with a full tank of fuel and must be returned with the same amount in order to avoid additional charges.
Period of time, during regular working hours, when the car is still guaranteed for the customer, if the customer is late for pick up (the grace period) is 0 minutes.
Pick-up & Drop-off
| | |
| --- | --- |
| Mon: | 08:00 - 22:00 |
| Tue: | 08:00 - 22:00 |
| Wed: | 08:00 - 22:00 |
| Thu: | 08:00 - 22:00 |
| Fri: | 08:00 - 22:00 |
| Sat: | 08:00 - 22:00 |
| Sun: | 08:00 - 22:00 |
Top Suppliers at Brussels Airport

+3212390959
Brussels Airport Leopoldlaan, 1930 Zaventem
$64 - $148
Working hours

+3270225800
Leopoldlaan, 1934 Zaventem
$90 - $234

+3227200944
Brussel airport Arrival Hall, 1930 Zaventem
$101 - $137
Working hours

+32027206044
Brussels Airport, Leopoldlaan, 1930 Zaventem
$73 - $83
Working hours

+32027206044
Brussels Airport, Leopoldlaan, 1930 Zaventem, Belgium
$68 - $70
Working hours

+3227210592
National Airport Arrival Hall - Box/Bus 88, 1930 Zaventem
$63 - $67
Working hours

National
+3212390959
ENTERPRISE RENT A CAR
Working hours

Budget
3227200944
Arrival Hall
Working hours

+3227210592
NATIONAL AIRPORT
$78 - $83
Working hours

+3227210408
Brussel Zaventem Airport - Terminal
Working hours