Car Hire – Search, Compare, and Save up to 70%!

Surprice at Naples Airport
Via Del Riposo, 18, 80142 Napoli Na
0039 08 119 029 777
Pick-up instructions
The location is situated next to the Esso gas station. The customer must call 0039 08 119 029 777 when he is outside from the arrivals. The meeting point is on the first round about going out from the airport.
Drop-off instructions
Please clarify Drop-off instructions with Car Provider upon Pick-up.
Customer Ratings and Latest Reviews
Overall value for money of your rental car
Ease of finding rental desk or representative
Efficiency of the car rental agents
Time spent picking up the car
Time spent dropping off the car
Overall condition of the car
Because we want to make sure each review listed here is left by a real customer, we don't have an option to post a review here. Instead, we ask each and every customer to leave a review after they return their rental. This way, you know that all reviews are authentic, verified, and trustworthy.
United Kingdom
Smart ForTwo
24 July 2022
Pros: the efficiency of the rental staff
Cons: No fault on the rental staff, but processing vehicles inward and outward quite time consuming
30 May 2022
Pros: See above
Cons: See above
United Kingdom
Ford Fiesta
28 April 2022
Pros: It was very personal and smooth once at the office.
Cons: Having to walk right past all the other rental car companies through a cafe and over a busy main road to what looked like an old workshop where you had to telephone the office to get someone to bring the shuttle bus to collect you.
United Kingdom
Ford Fiesta
25 April 2022
Pros: Price.
Cons: Poor car choice offered. No indication that office would be closed when car was returned and no one available on phone. Pick up from airport a shambles.
10 December 2021
Pros: they gave us not the kind of car we ordered. and also we forced to take manual car instead of automatic car. and pay the same amount.
Most Popular Car Hire Deals
Naples Airport Car Hire
Mini
Smart ForTwo or comparable

Naples Airport Car Hire
Mini
Hyundai i10 or comparable

Naples Airport Car Hire
Compact Elite
Volkswagen Golf or comparable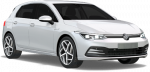 These prices are approximate and depend on the dates of the booking, hire length and type of car. This information was last updated at 23:56 on 2023-02-02.
Top Suppliers at Naples Airport
RentSmart24
+393450847163
Via Del Riposo 18, 80144 Napoli
£ 9 - £ 28
Working hours

Locauto
+390817518899
Viale Umberto Maddalena 21 - 80144 Napoli
£ 13 - £ 132
Working hours

Hertz
+390817802271 / +390812311200
Capodichino Airport Naples , Italy , 80141
£ 22 - £ 40
Working hours
RentalPlus
+3908119966123
Viale Comandante Umberto Maddalena, 250/A , 80144 Napoli NA
£ 17 - £ 96
Working hours

Alamo
+390817518899
Viale Comandante Umberto Maddalena 21, 80144 Napoli NA
£ 17 - £ 106
Target Rent
+390812159137 / +393423389961
Viale Comandande Umbero Maddalena Nâ°210, Napoli
£ 13 - £ 256
Working hours

Enterprise
+390817518899
Via Nuova del Campo 78, 80144 Napoli
£ 21 - £ 190
Sicily By Car
+390817809124 / +393472797013
Aereoporto Capodichino, Viale F. Ruffo di Calabria, 80144 Napoli NA
£ 10 - £ 122
Working hours

National
+390817518899
Via Nuova del Campo 78, 80144 Napoli
£ 21 - £ 190

SIXT
+390294757979
Viale F. Ruffo di Calabria, 80144 Napoli NA
£ 22 - £ 107
GaldieriRent
+393402534430
Viale F. Ruffo Di Calabria
£ 6 - £ 7
Working hours

Thrifty
+390812311200
Naples International Airport
£ 18 - £ 36
Working hours

Dollar
+390812311200
Naples International Airport, Viale F. Ruffo di Calabria, 80144 Napoli NA
£ 17 - £ 34
Working hours
Drivalia
+390817512055
Napoli Airport, Viale F. Ruffo di Calabria, 80144 Napoli NA
£ 11 - £ 14
Working hours

Europcar
+390817805643
CAPODICHINO AIRPORT
£ 22 - £ 36
Working hours

Keddy
+390817805643
CAPODICHINO AIRPORT
£ 13 - £ 17
Working hours

Autovia
+390817803419 / +393298040475
Via del riposo 18, 80144 Napoli NA
£ 11 - £ 143
Working hours

Maggiore
+390817803011
Viale F. Ruffo di Calabria, 80144 Napoli NA, Italy
£ 12 - £ 57
Working hours

Avis
+390817805790
Viale F. Ruffo di Calabria, 80141 Napoli NA
£ 24 - £ 69
Working hours

Ecovia
+390817803419 / +393298040475
Via del riposo 18, 80144 Napoli NA
£ 10 - £ 181
Working hours
Firefly
+390817802271
AEROPORTO CAPODICHINO - in Terminal
Working hours

Optimo Rent
+390817803419 / +393298040475
Via del Riposo n.18
£ 5 - £ 17
Working hours

Noleggiare
+390817802151 / +393343605521
Via Oreste Salomone, 50 80144 Napoli
£ 15 - £ 276
Working hours
+390815992755 / +393533784355 / +390818333416
Aeroporto Internazionale di Napoli Capodichino, Viale F. Ruffo di Calabria, 80144 Napoli NA
£ 5 - £ 43
Working hours

Budget
+390817805790
Aeroporto Di Napoli
£ 47 - £ 69
Working hours

Ace Rent a car
+393391764207
Viale Comandante Umberto Maddalena, 216, 80144 Napoli NA
£ 35 - £ 91
Working hours