Car Rental – Search, Compare, and Save up to 70%!

Surprice at Timisoara Airport
Ghiroda, County Timis, Strada Aeroportului 2, Timișoara 307200
0040 724 859 590
Pick-up instructions
Our location is located in the rent a car area, in the parking in front Terminal A. Please call 0040724859590 if you need assistance
Drop-off instructions
Please clarify Drop-off instructions with Car Provider upon Pick-up.
Most Popular Car Rental Deals
Timisoara Airport Car Rental
Mini
VW Up or similar

Timisoara Airport Car Rental
Economy
VW Polo or similar

Timisoara Airport Car Rental
Compact
Dacia Logan or similar

Timisoara Airport Car Rental
Compact
Ford Focus STW or similar

Timisoara Airport Car Rental
Intermediate
Ford Focus or similar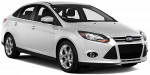 Timisoara Airport Car Rental
Standard
Skoda Octavia or similar

Timisoara Airport Car Rental
Intermediate
Ford Focus or similar

Timisoara Airport Car Rental
Standard
Dacia Duster or similar

Timisoara Airport Car Rental
Full-size
VW Passat or similar

Timisoara Airport Car Rental
Minivan
Renault Traffic or similar

Please check the Rental Conditions for each specific vehicle prior to booking as some conditions, particularly the deposit and deductible, may differ based on the class of vehicle.
Free cancellation with a full refund up to 48 hours before your pick-up time, Unlimited mileage, Collision Damage Waiver
(deductible:

€ 950.00

)
, Theft Protection, Roadside Assistance (in the country of pick up), Third Party Liability (TPL), Airport surcharge, Road tax, Free modifications, Delivery fee, State Tax.
Minimum rental age is 19 years.
A young driver fee applies to drivers under the age of 22.

Maximum rental age is 74 years.
A Senior driver fee is not applied.

The driver license must have been issued by authorized authorities at least 1 year(s) before the date of the commencement of the rental.

A driver license printed using a non-Roman alphabet (Arabic, Japanese, Cyrillic, etc) must be supplemented by an International Driving Permit.
Driver licenses will be accepted if issued in the following country(ies): United Kingdom, EU.
Driver licenses from all other countries must be accompanied with International Driving Permit (IDP).
Please note that the International Driving Permit is valid only if accompanied by the regular driver license.

In addition to documents mentioned previously, the customer will need the following: passport, valid driver license, credit card on a main drivers name, booking voucher.
Deposit and deductible policy
A deposit will be blocked on the customer's credit card until the end of the rental period.
The exact deposit is determined on pick up since the amount is dependent on the vehicle.

At time of pick up, customers will be required to pay the amount of the rental and a deposit.
It is possible to pay and leave the deposit only with following payment methods: MasterCard credit card, VISA credit card. All credit cards must be capable of the following: Embossed; cards without this capability will not be accepted.

The main driver must provide a physical payment card in their name with enough funds to cover the deposit to pick up the car. The rental company will neither accept virtual credit cards (e.g., GooglePay or ApplePay) nor someone else's card (including family members).
Geographical restrictions
crossing country borders is available on previous request at least 5 day before the pick up date.
Additional charges will be applied in case the car is crossing state or region borders.

Crossing country borders is allowed to the following countries: Austria, Belgium, Bulgaria, Croatia, Cyprus, Czech Republic, Denmark, Estonia, Finland, France, Germany, Greece, Hungary, Ireland, Italy, Latvia, Lithuania, Luxembourg, Malta, Norway, Poland, Portugal, Slovakia, Slovenia, Spain-Mainland.
In the event that Cross Border & Territorial Restrictions are violated, all protections lose their validity.
Optional extras and services
Available special equipment: Baby seat (up to 1 year of age), Child seat (2-4 years of age), Snow chains, Wi-Fi.
Prices for extras are shown on the booking page.

Adding additional drivers is allowed.
There is an additional charge for each driver.
Underage additional drivers are subject to both Young Driver and Additional Driver fees.
When picking up the vehicle, all drivers must be present and must provide valid documentation.

During winter season (from 01.11 until 31.03) Winter tires are included in price.

Delivery/Collection service is available only by previous request.
The vehicle is provided with a certain amount of fuel and must be returned with the same amount in order to avoid additional charges.
Service outside of business hours is available by request and for an additional charge.
Period of time, during regular working hours, when the car is still guaranteed for the customer, if the customer is late for pick up (the grace period) is 120 minutes. If the customer is late for a return for more than 60 minutes, extra day charges will apply, in addition to any other rental charges.
Pick-up & Drop-off
| | |
| --- | --- |
| Mon: | 09:00 - 20:00 |
| Tue: | 09:00 - 20:00 |
| Wed: | 09:00 - 20:00 |
| Thu: | 09:00 - 20:00 |
| Fri: | 09:00 - 20:00 |
| Sat: | 09:00 - 20:00 |
| Sun: | 09:00 - 20:00 |
Top Suppliers at Timisoara Airport

720111630
1Tr Aerooport Nr 2, Ghiroda Timis Op 7 Cp 1375
$60 - $160

+40742106778
2 Strada Aeroport
$64 - $141

720111630
1TR AEROPORT NR 2, GHIRODA TIMIS OP 7 CP 1375
$64 - $168
+40256386029
2 Airport Street, 307200 Ghiroda-Timis
$63 - $332

National
720111630
1Tr Aeroport Nr 2
Working hours

+40723505080
Strada Aeroportului 2, Ghiroda 307200
$78 - $129
Working hours

Budget
+40256203234
Timisoara Apt
$58 - $88
Working hours
Thrifty
+40256386029
AEROPORT ST. , NO. 2
Working hours

+40747770648
Strada Aeroportului 2, Ghiroda 307200
$111 - $186
Working hours
+40767362852
Strada Aeroportului 2, Ghiroda 307200, Timisoara
Working hours
Global Rent a Car
+40747770648 / +40747414414
Strada Aeroportului 2, Ghiroda 307200
Working hours

Avis
+40256203234
Timisoara Intl Airport
$55 - $134
Working hours
Target Rent
+40745772221
P1 Timisoara Airport main parking, Strada Aeroportului 2, Gh, Traian Vuia
Working hours
Pricecarz
+40751934934
Strada Aeroportului 2, 307200, Timisoara
Working hours

+40736733514
Strada Aeroportului nr.2 Ghiroda 307200
$69 - $169
Working hours

+40748585486
Strada Aeroportului 2, Timișoara 307200
$31 - $272
Working hours

+40723235557
Strada Aeroportului 2, Timișoara 307200
$30 - $98
Working hours
+40374779709
50 Aleea Uberland, comuna Ghiroda, sat Giarmata VII, Timis County
Working hours
+40732905000
Strada Aeroport Nr. 2, Timișoara
$70 - $206
Working hours

Interrent
+40741141141
TIMISOARA AIRPORT ARRIVAL TERMINAL PARKING AREA
Working hours
NUCarrentals
+40745772221
Strada Aeroportului
Working hours