Car Hire – Search, Compare, and Save up to 70%!

Record-go at Ibiza Airport
Aeroport d'Eivissa,, Carrer de l'Àngel, 07818 Aeroport d'Eivissa, Illes Balears, Spain
0034 600 967 554 / 0034 600 901 856 / 0034 627 548 685
Pick-up instructions
When you arrive at Ibiza Airport, please go the meeting point in public car park P3. To get there, continue through the hall to the left until you reach the last exit door. Once outside, turn left and you will see Parking P3. There you will see our shuttle bus, a free service that will take you in comfort from the arrival's terminal to Record Go office. After landing call us on this number to avoid waiting times: 0034 600 967 554 / 0034 600 901 856
Drop-off instructions
Please clarify Drop-off instructions with Car Provider upon Pick-up.
Period outside of business hours
Holidays (Office closed)
December 24
December 25
December 31
Customer Ratings and Latest Reviews
Overall value for money of your rental car
Ease of finding rental desk or representative
Efficiency of the car rental agents
Time spent picking up the car
Time spent dropping off the car
Overall condition of the car
Because we want to make sure each review listed here is left by a real customer, we don't have an option to post a review here. Instead, we ask each and every customer to leave a review after they return their rental. This way, you know that all reviews are authentic, verified, and trustworthy.
United Kingdom
Ford Fiesta
7 June 2022
Cons: As above, the clerk when I collected the car made Me feel very uncomfortable about my insurance
1 June 2022
Cons: Didn't explain how long it takes to return the deposit for cdw if the car is returned with no issues.
United Kingdom
Hyundai i10
9 May 2022
Pros: Very efficient, fun type people. Minimum of fuss to get going, from outset, so would score that 9 Getting back as I've put elsewhere, the lady checked the car round - no damage, the interior no damage, the mileage on the clock etc and just said "that's fine" and that was it. Really did feel I should have had some kind of written confirmation that they were happy with the return of the car in an undamaged condition I should have been entitled to my copy rental agreement back, instead nothing.
Cons: Only as above at drop off
United Kingdom
Ford Fiesta
30 April 2022
Pros: Average for car hire company
Cons: Very cross because we thought we had paid extra for full insurance. The advertisement was very misleading. Record Go who provided the car said that the insurance was nothing to do with them and we should take out CDW policy with their insurance or they block 1100 euros. If the car is damaged in any way we have to pay and then try to claim it back in the UK from Discover Cars. She said "- and good luck with that one ! " This was a worry throughout the holiday.
United Kingdom
Skoda Fabia
21 October 2021
Pros: Smooth and easy process although there was a 1/2 hour wait for an agent at the office.
Cons: The slight delay, overall though the service was very good.
United Kingdom
Skoda Fabia
23 September 2021
Pros: Record-go were OK. Once at the office it was quick and efficient.
Cons: Tried to get me to purchase insurance which I'd already done with Discovery Cars which I didn't like.
United Kingdom
Skoda Fabia
23 July 2021
Pros: Brand new car. 5km on the clock
Cons: Dreadfully slow service getting the car despite short queue.
Most Popular Car Hire Deals
Ibiza Airport
Compact
Toyota Corolla or comparable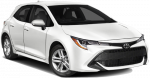 Ibiza Airport
Compact
Toyota Corolla or comparable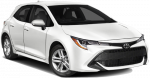 Ibiza Airport
Intermediate
Audi A3 Sportback S Line or comparable
Ibiza Airport
Intermediate
Mercedes Benz A Class or comparable
Ibiza Airport
Compact
Toyota Corolla or comparable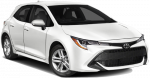 Ibiza Airport
Compact
Toyota Corolla or comparable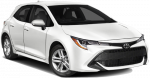 Ibiza Airport
Premium
Alfa Romeo Stelvio or comparable
Ibiza Airport
Premium
Alfa Romeo Stelvio or comparable
Ibiza Airport
Intermediate
Mercedes Benz A Class or comparable
Ibiza Airport
Intermediate
Mercedes Benz A Class or comparable
Ibiza Airport
Premium
Alfa Romeo Stelvio or comparable
Ibiza Airport
Premium
Alfa Romeo Stelvio or comparable
Ibiza Airport
Premium
Jeep Gladiator or comparable
Ibiza Airport
Premium
Jeep Gladiator or comparable
Ibiza Airport
Premium
Jeep Gladiator or comparable
Ibiza Airport
Premium
Jeep Gladiator or comparable
Top Suppliers at Ibiza Airport
Hertz
+34971809178
Ibiza Airport,07820 Sant Antoni de Portmany, Balearic Islands
£ 40 - £ 51
Working hours
Hiper Rent
+34971395720 / +34971395737
Carretera de Sa Caleta s/n
Working hours
Thrifty
+34971809178
Ibiza Airport,07820 Sant Antoni de Portmany, Balearic Islands
£ 35 - £ 45
Working hours

Budget
+34902090262
Aeropuerto De Ibiza
£ 59 - £ 91
Working hours

SIXT
+34871180192
Aeroport d'Eivissa, 07830 Ibiza, Illes Balears
£ 62 - £ 119
Dollar
971809178
Ibiza Airport
Working hours
+34971396897
Carrer del Paio, 07817 Sant Josep de sa Talaia, Illes Balears, Ibiza
£ 35 - £ 210
Working hours
Hiper rent a car
+34971395720 / +34971395737
Carretera de Sa Caleta s/n San Francisco – San José 07818 Ibiza
Working hours

Avis
+34902090262
Aeropuerto De Ibiza
£ 65 - £ 65
Working hours
Key'n Go
+34918340262
Aeropuerto de Ibiza 07818 Sant Jordi de Ses Salines, San José (Ibiza) Islas Baleares
Working hours
Everycar
+34971730696
Carrer Sant Jordi 22, Polígono industrial Can Frigoles, 07817 Sant Jordi, Balearic Island
£ 22 - £ 220
Working hours

Europcar
+34911505000
IBIZA AEROPUERTO
Working hours

Centauro
+34971394917 / +34966360360
Carretera Ibiza-Aeropuerto, Km 6, Número 24 - Sant Jordi de Salines, 07817 Ibiza, Islas Baleares
£ 40 - £ 134
Rhodium
+34918341400
Ibiza Airport
Working hours

Keddy
+34902105055
Ibiza Airport, 07817 Sant Jordi de ses Salines
£ 36 - £ 43
Working hours

Ok Rent A Car
+34971126880
Carretera de l'Aeroport, 126, 07817 Sant Josep de sa Talaia, Illes Balears
£ 27 - £ 68
Working hours
+34971730696
Carretera del Aeropuerto km 5.8, Polígono industrial Can Frigoles, 07817 Sant Jo, 07817 Sant Jordi de ses Salines, Balearic Islands
£ 14 - £ 311
Working hours
Interrent
+34918340262
Aeropuerto De Ibiza, 07830 Ibiza, Illes Balears
£ 38 - £ 38
Working hours

+34918341400
Aeropuerto de Ibiza 07818 Sant Jordi de ses Salines, San José (Ibiza), Islas Baleares
£ 24 - £ 25
Working hours