Car Hire – Search, Compare, and Save up to 70%!

EXER at Athens Airport
Athens International Airport,Attiki Odos, Spata Artemida 190 04
0030 2106 020 069
Pick-up instructions
Please note that one of EXER representatives will meet you in Athens Airport El. Venizelos, at the Tourist Busses parking place next to arrival exit No B5.
Drop-off instructions
Please clarify Drop-off instructions with Car Provider upon Pick-up.
Period outside of business hours
Customer Ratings and Latest Reviews
Overall value for money of your rental car
Ease of finding rental desk or representative
Efficiency of the car rental agents
Time spent picking up the car
Time spent dropping off the car
Overall condition of the car
Because we want to make sure each review listed here is left by a real customer, we don't have an option to post a review here. Instead, we ask each and every customer to leave a review after they return their rental. This way, you know that all reviews are authentic, verified, and trustworthy.
United Kingdom
Toyota Aygo
22 September 2022
Pros: rental desk very efficient on drop off and collection, got the car we anticipated
Cons: on arrival at airport no sign of EXER we rang and they picked us up within 15 minutes, but if we knew we had to ring would have rung once collected baggage, not got to pick up point and waited for non arrival?
United Kingdom
Suzuki Swift
14 August 2022
Pros: The people who handed over the car were excellent, really understanding of our situation and my nervousness and couldn't have been nicer.
Cons: Nothing, they were brilliant.
Most Popular Car Hire Deals
Athens Airport
Economy
Fiat Panda or comparable
Athens Airport
Economy
Opel Corsa or comparable
Athens Airport
Economy
Fiat Panda or comparable
Athens Airport
Economy
Hyundai I20 or comparable
Athens Airport
Economy
Opel Corsa or comparable
Athens Airport
Compact
Suzuki Swift or comparable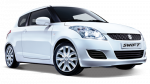 Athens Airport
Economy
Hyundai I20 or comparable
Athens Airport
Compact
Suzuki Baleno or comparable
Athens Airport
Compact
Suzuki Swift or comparable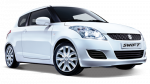 Athens Airport
Compact
Suzuki Baleno or comparable
Athens Airport
Compact
Hyundai I30 or comparable
Athens Airport
Compact
Hyundai I30 or comparable
Athens Airport
Compact
Toyota Auris or comparable
Athens Airport
Compact
Toyota Auris or comparable
Athens Airport
Intermediate
Jeep Compass or comparable
Athens Airport
Compact
Hyundai I30 or comparable
Athens Airport
Intermediate
Jeep Compass or comparable
Athens Airport
Compact
Hyundai I30 or comparable
Athens Airport
Economy
Mini Cooper Cabrio or comparable
Athens Airport
Economy
Mini Cooper Cabrio or comparable
Athens Airport
Intermediate
Toyota Corolla or comparable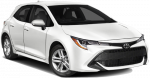 Athens Airport
Intermediate
Toyota Corolla or comparable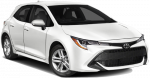 Top Suppliers at Athens Airport
+302811216151
Leoforos Koropiou-Markopoulou 23, 194 00
£ 48 - £ 88
Working hours
+302109011300
Athens International Airport
Working hours

Alamo
+302103533325 / +302160024343
Athens International Airport, Attiki Odos, Spata 19004
£ 64 - £ 330

WheeGo
+302110161240
Attiki Odos, Spata Artemida 190 04
£ 139 - £ 3168
Working hours

+302103530556
El. Venizelos
£ 55 - £ 159
Working hours

+302106020162
7 KM Paianias Markopoulou 19400
£ 75 - £ 252
Working hours
Record-go
+306936769762
8th klm Leof. Paianias Markopoulou, Koropi, 19441, Greece, Athens
Working hours

Thrifty
+302111030650 / +302103534900
Athens International Airport, Attiki Odos, Spata Artemida 190 04

Enterprise
+302103533325 / +302160024343
Attiki Odos, Spata Artemida 190 04
£ 67 - £ 377

Budget
+302103530553
Airport Eleftherios Venizelos
£ 70 - £ 164
Working hours

AddCar
+302106624372 / +306906690445
Agion Anargyron 74, (on Koropi exit to Athens Airport), Koropi 194 00
£ 25 - £ 157
Working hours
+302106022213
Leof. Koropiou Markopoulou 167-173, Koropi 194 00, Athens
£ 276 - £ 392
Working hours
Autocandia
+302106020162
194 00, 7 Km Peanias-Markopoulou Road, Athens
£ 100 - £ 255
Working hours
SKG Rent A Car
+302310471004 / +306936932150
Attiki Odos, Municipality Of Spata - Artemidos
£ 96 - £ 382
Working hours

Cargini
+302811216151
Leof. Koropiou Markopoulou 23 Koropi 194 00
£ 52 - £ 95
Working hours

National
+302160024343
Athens International Airport, Attiki Odos, Spata 190 04
£ 74 - £ 429

Ace Rent a car
+306941550033
Athens International Airport, Athina 190 04
£ 131 - £ 131
Working hours

+302111984799
Athens Airport Area, Leof. Markopoulou, Markopoulo Mesogeas 190 03
£ 38 - £ 73

Hertz
+302103534900
Athens International Airport, Attiki Odos, Spata Artemida 190 04

Europcar
+302111903000
Eleftherios Venizelos Airport, Athens, Greece
£ 48 - £ 109
Working hours
Global Rent a Car
+302111875501 / +302111875500
Leof. Markopoulou, Koropi 194 00
£ 75 - £ 203
Working hours
Drive Rent a Car
+302299023023
Athens Airport area
Working hours
+302122135282100
AbbyCar, 8ο χλμ. Λεωφόρος Παιανίας - Μαρκοπούλου, Markopoulo Mesogeas, Athina 190 03, Greece
£ 23 - £ 271
Working hours

Avis
+302103530578
Airport
£ 73 - £ 181
Working hours
King's Car Rental
+302661045005
Airport, Attiki Odos, Spata Artemida 190 04, Athens
£ 99 - £ 318
Working hours
Dirent a car Greece
+302109512000 / +306948040972
Spirou Davari 142, Koropi 194 00, Athens
£ 58 - £ 182
Working hours
Viaggiare
2106020162
Athens-Airpor
Working hours
+306983365960 / +302107650570
Attiki Odos, Spata Artemida 190 04
Working hours
Firefly
+302111030660 / +306980195319
Athens International Airport
Working hours
Mon:
21:00-23:59; 00:00-07:59; 08:00-20:59
Tue:
21:00-23:59; 00:00-07:59; 08:00-20:59
Wed:
21:00-23:59; 00:00-07:59; 08:00-20:59
Thu:
21:00-23:59; 00:00-07:59; 08:00-20:59
Fri:
21:00-23:59; 00:00-07:59; 08:00-20:59
Sat:
21:00-23:59; 00:00-07:59; 08:00-20:59
Sun:
21:00-23:59; 00:00-07:59; 08:00-20:59
NUCarrentals
306936907786
3RD KM AVE PEANIAS-MARKOPOULOU
Working hours

+302109210252 / +302109210253 / +306936933606 / +306979759523
3rd km Paianias-Markopoulou Avenue, Paiania
£ 41 - £ 78
Working hours

Interrent
+306936821570 / +30695192416500302109211444
Athens Airport - Meet & Greet
Working hours
Zezgo
+306934880880
Athens International Airport, KOROPI, GR 19004
Working hours

Optimo Rent
+302102010066
Attiki Odos, Spata Artemida 190 04
£ 54 - £ 212
Working hours
RightCars
+302111983343
Athens Airport, Attiki Street, (Exit K1)
Working hours

+302106022300
Varis, 114 Varis Koropiou Avenue, Athens 1185
£ 21 - £ 193
Working hours

+302114114461
82 Agion Anargiron street 19400 Athens, Koropi, Attica
£ 51 - £ 70
Working hours

MEX RENT A CAR
+302114111400
Leof. Markopoulou, Koropi 194 00
£ 54 - £ 642
Working hours