Car Hire – Search, Compare, and Save up to 70%!
ABBYCAR at Crete Airport Chania
AbbyCar, EO Aerodromiou Soudas, Chania 731 00
0030 2 122 135 282 (ext 140)
Pick-up instructions
Office Outside Airport (150 meters from Terminal, next to Shell)
Drop-off instructions
Please clarify Drop-off instructions with Car Provider upon Pick-up.
Customer Ratings and Latest Reviews
Overall value for money of your rental car
Ease of finding rental desk or representative
Efficiency of the car rental agents
Time spent picking up the car
Time spent dropping off the car
Overall condition of the car
Because we want to make sure each review listed here is left by a real customer, we don't have an option to post a review here. Instead, we ask each and every customer to leave a review after they return their rental. This way, you know that all reviews are authentic, verified, and trustworthy.
United Kingdom
Peugeot 208
10 May 2022
Pros: Efficient and friendly
United Kingdom
Ford Fiesta
21 September 2021
Pros: Good service - friendly staff
Cons: paperwork took a longer than expected
21 July 2021
Pros: The drop off was very easy
Cons: Taking my money hostage because they claim not to able to reserve funds on Visa debit card
Most Popular Car Hire Deals
Chania Airport
Mini
Toyota Aygo or comparable

Chania Airport
Mini
Toyota Aygo or comparable

Chania Airport
Economy
Peugeot 208 or comparable

Chania Airport
Economy
Ford Fiesta or comparable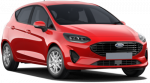 Chania Airport
Economy
Peugeot 208 or comparable

Chania Airport
Economy
Ford Fiesta or comparable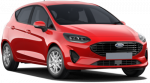 Chania Airport
Economy Elite
Opel Corsa or comparable

Chania Airport
Economy Elite
Opel Corsa or comparable

Chania Airport
Compact
Peugeot 308 or comparable

Chania Airport
Compact
Peugeot 308 or comparable

Chania Airport
Compact
Toyota Auris or comparable

Chania Airport
Compact Elite
Opel Astra or comparable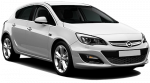 Chania Airport
Compact
Toyota Auris or comparable

Chania Airport
Intermediate
Fiat Tipo or comparable

Chania Airport
Compact Elite
Opel Astra or comparable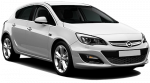 Chania Airport
Intermediate
Fiat Tipo or comparable

Top Suppliers at Crete Airport Chania
+306944024738
73100, National Road Aerodromiou-Soudas, Chania
£ 70 - £ 99
Working hours
+302811216155
EO Aerodromiou Soudas, Chania 731 00, Greece
£ 38 - £ 92
Working hours
+302821063035
E.O. Aerodromiou Soudas, Ioannis Daskalogiannis Airport Chania, 731 00, Chania
£ 84 - £ 88
Working hours
Tue:
07:00-07:59; 08:00-21:00
Wed:
07:00-07:59; 08:00-21:00
Thu:
07:00-07:59; 08:00-21:00
Fri:
07:00-07:59; 08:00-21:00
Sat:
07:00-07:59; 08:00-21:00
Sun:
07:00-07:59; 08:00-21:00
+302814260270 / +302821093211
Kato Stalos, Chania, 73136, Stalos 731 00
£ 50 - £ 178
Working hours

SIXT
+302821020905
Arrival Hall
£ 49 - £ 210

Alamo
+302821038185
Chanion-Aerodromiou, Pazinos 731 00
£ 66 - £ 73
+302821084977 / +306937005780
National Road, EO Aerodromiou Soudas, Chania 731 00
£ 77 - £ 312

Enterprise
+302821038185
Chanion-Aerodromiou, Pazinos 731 00
£ 73 - £ 82

Autounion
+306936126508 / +306936126507
National Road Aerodromiou-Soudas, Chania 731 00
£ 48 - £ 274
Working hours

Surprice
+306984631835
Chania Airport, Chania 731 00
£ 46 - £ 57
Working hours

National
+302821038185
EO Aerodromiou Soudas, Chania 731 00
£ 89 - £ 99
Thrifty
2821063385
CHANIA AIRPORT
Working hours

Budget
+302821440118
International Airport
£ 51 - £ 125
Working hours

Cargini
+302811216155
Cargini CHQ, EO Aerodromiou Soudas, Chania 731 00
£ 41 - £ 99
Working hours

WheeGo
+302821060626 / +306973880365
Chania Airport
£ 75 - £ 446
Working hours

Europcar
+306936732195 / +302103497862
Chania Airport, Pazinos area
£ 37 - £ 49
Working hours

Hertz
+302821063385
Chania Airport, National Road, EO Aerodromiou Soudas, Chania 731 00
Drive Rent a Car
+302241081011
Chania Airport
Working hours
Firefly
+302821063385 / +302821123000
Chania International Airport
Working hours
Mon:
07:00-07:59; 21:01-00:00; 08:00-20:59
Tue:
07:00-07:59; 21:01-23:59; 08:00-20:59
Wed:
07:00-07:59; 21:01-23:59; 08:00-20:59
Thu:
07:00-07:59; 21:01-23:59; 08:00-20:59
Fri:
07:00-07:59; 21:01-23:59; 08:00-20:59
Sat:
07:00-07:59; 21:01-23:59; 08:00-20:59
Sun:
07:00-07:59; 21:01-23:59; 08:00-20:59

Avis
+302821063080
National Road, EO Aerodromiou Soudas, Chania 731 00
£ 57 - £ 141
Working hours
+302111875546
Chania International Airport, Chania 731 00
£ 74 - £ 294
Working hours

Optimo Rent
+306944024738
National Road, EO Aerodromiou Soudas, Chania 731 00, Greece
Working hours

AddCar
+302821084977 / 306937005780
National Road, EO Aerodromiou Soudas, Chania 731 00
+306972405407 / +302821049384
National Road, Aerodromiou Soudas, 731 00, Chania
£ 64 - £ 64
Working hours

Ace Rent a car
+306972219270
National Road, EO Aerodromiou Soudas, Chania 731 00
£ 44 - £ 102
Working hours
Rhodium
+302821066466
10th km Chania-Airport Av. Opposite NATO Shooting Field Pazinos area
Working hours

GreenMotion
+302821065767
National Road Aerodromiou-Soudas, Chania 731 00
£ 33 - £ 94
Working hours

Centauro
+302821888085
Pazinos Akrotiriou, Akrotiriou, Souda 731 00
£ 40 - £ 90

Interrent
+302821063160 / +306936821514
Chania Airport
Working hours

EXER
+302831072172
Crete , Chania Airport (CHQ)
£ 50 - £ 239
Working hours
+302821020929
National Road, EO Aerodromiou Soudas, 731 00, Chania
£ 29 - £ 63
Working hours

Ok Rent A Car
+34902360636
Chania International Airport, Akrotini, 731 00 Grece
£ 48 - £ 300
Working hours
Dirent a car Greece
+302821065700
National Road, Eo Aerodromiou Soudas, 731 00, Chania
£ 55 - £ 245
Working hours

Goldcar
+302821066466 / +34965233425
Chq 10Th Km Chania-Airport Av. Opposite Nato Shooting Field Pazinos Area
Working hours