Car Rental – Search, Compare, and Save up to 70%!

SIXT at Mackay Airport
Terminal, South Mackay QLD 4740
0061 749 575 868
Pick-up instructions
We are offering a Meet & Greet service at this branch. Please note, that a SIXT employee will meet you for car pick up/drop off at the SIXT desk in the arrival hall. Please provide flight number, e-mail address and mobile number. As you enter the airport along Jack Connor Dr continue through the roundabout along Christensen Circ and we are on your left hand side. The 303 Bus will get you to Mackay Airport from the centre of the city. SIXT has allocated parking available at the airport which is clearly marked.
Drop-off instructions
Please clarify Drop-off instructions with Car Provider upon Pick-up.
Most Popular Car Rental Deals
Mackay Airport Car Rental
Compact
Toyota Corolla or similar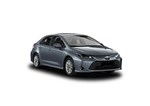 Mackay Airport Car Rental
Economy
Toyota Yaris or similar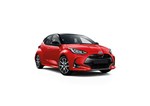 Mackay Airport Car Rental
Compact
Hyundai Kona or similar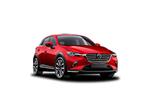 Mackay Airport Car Rental
Intermediate
Kia Cerato or similar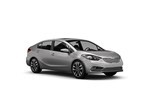 Mackay Airport Car Rental
Standard
MG HS Aut. or similar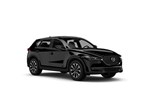 Mackay Airport Car Rental
Standard
Kia Optima Aut. or similar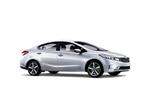 Mackay Airport Car Rental
Full-size Elite
Toyota Kluger or similar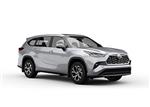 Please check the Rental Conditions for each specific vehicle prior to booking as some conditions, particularly the deposit and deductible, may differ based on the class of vehicle.
Free cancellation with a full refund up to 48 hours before your pick-up time, Mileage: 1000 km per rental, Loss Damage Waiver
(damage deductible:

~€ 3340.00

)
, Third Party Liability (TPL), Airport surcharge, Premium Location fee, Vehicle registration fee, Free modifications, State Tax.
The following surcharges may apply: Premium Location surcharge.

An E-toll charge will apply; personal consumption will be charged separately at the end of the rental period.
Minimum rental age is 21 years.
A young driver fee applies to drivers under the age of 25.

There is no maximum age.
A Senior driver fee is not applied.

The driver license must have been issued by authorized authorities at least 1 year(s) before the date of the commencement of the rental.

A driver license printed using a non-Roman alphabet (Arabic, Japanese, Cyrillic, etc) must be supplemented by an International Driving Permit.
For driver licenses from countries not party to the International Driving Permit treaty, an official translation of the license must be presented with the original license.
Please note that the International Driving Permit is valid only if accompanied by the regular driver license.

In addition to documents mentioned previously, the customer will need the following: passport, valid driver license, credit or debit card on a main driver's name, booking voucher.
Deposit and deductible policy
A deposit will be blocked on the customer's credit card until the end of the rental period.
The exact deposit is determined on pick up since the amount is dependent on the vehicle.
At time of pick up, customers will be required to pay the amount of the rental and a deposit.
It is possible to leave the deposit only with following methods: MasterCard credit card, VISA credit card, American Express credit card.
The following payment methods are accepted: Diners, JCB, Visa Debit Card, MasterCard debit card, American Express Debit card.
When using the following payment method(s): debit card, the Deposit amount will double.

Only cards issued in the main driver's name are accepted.
Credit card must be valid after rental period for at least 30 days.

When using MasterCard, Visa, a 1.10 % surcharge on the total cost of extra equipment and services will apply. When using Diners, a 3.29 % surcharge on the total cost of extra equipment and services will apply.
When using American Express, JCB, a 3.00 % surcharge on the total cost of extra equipment and services will apply.

Cash, Cheques, Prepaid cards is/are not accepted.

The main driver must provide a physical payment card in their name with enough funds to cover the deposit to pick up the car. The rental company will neither accept virtual credit cards (e.g., GooglePay or ApplePay) nor someone else's card (including family members).
Geographical restrictions
It is forbidden to cross country borders.
Using a ferry is not allowed.
Optional extras and services
Available special equipment: Baby seat (up to 1 year of age), Child seat (2-4 years of age), Booster seat (4-10 years of age).
Prices for extras are shown on the booking page.

Adding additional drivers is allowed.
There is an additional charge for each driver.
Underage additional drivers are subject to both Young Driver and Additional Driver fees.
When picking up the vehicle, all drivers must be present and must provide valid documentation.


The vehicle is provided with a full tank of fuel and must be returned with the same amount in order to avoid additional charges.
The vehicle must be returned in an acceptably clean condition in order to avoid additional charges.
Period of time, during regular working hours, when the car is still guaranteed for the customer, if the customer is late for pick up (the grace period) is 60 minutes.
Service outside of business hours is available by request and for an additional charge.
Top Suppliers at Mackay Airport

+610749536790
Airport Terminal, Building level, 1 Christensen Circuit, Mackay QLD 4740
$139 - $181
Working hours

Thrifty
136139
Boundry Rd
Working hours

+61749985799
Mackay Airport, Boundary Rd E, Mackay QLD 4740, Australia

+610749526269
Terminal Building Mackay Airport, Mackay QLD 4740
$119 - $146
Working hours

+61749985799
291 Milton St, South Mackay QLD 4740

+61749985799
Mackay Airport, Boundary Rd East, East Mackay QLD 4740

Budget
0749673921
Terminal Building
$161 - $161
Working hours

+610749526269
Terminal Building Mackay Airport, Mackay QLD 4740
$141 - $163
Working hours

Avis
0749673900
Terminal Building
$122 - $167
Working hours

Firefly
749536790
BOUNDRY RD
Working hours