Car Hire – Search, Compare, and Save up to 70%!

RightCars at Crete Airport Heraklion
Heraklion Airport"Kazantzakis" Nea Alikarnassos, Iraklio 716 01
0030 2813 015 014
Pick-up instructions
Starting from the exit of the arrivals gate: Please walk to the right following the pedestrian crossing. Please then follow the pedestrian street in the direction of the left. You will then enter the parking lot of all car rental companies. You will then meet an entrance of a public parking space in front of you but you will continue straight where you will see the inscription marker with the logo of Right Cars where you can see the distance "25 meters" on it in the direction of the left. There is our office and one of our representatives to serve you. If you find it difficult to find us please call us at: 0030 2 816 008 910
Drop-off instructions
Returning the car, a representative of Right cars will wait for you at the office located at the rental cars parking lot. More detailed instructions will be given on your car pick up.
Customer Ratings and Latest Reviews
Overall value for money of your rental car
Ease of finding rental desk or representative
Efficiency of the car rental agents
Time spent picking up the car
Time spent dropping off the car
Overall condition of the car
Because we want to make sure each review listed here is left by a real customer, we don't have an option to post a review here. Instead, we ask each and every customer to leave a review after they return their rental. This way, you know that all reviews are authentic, verified, and trustworthy.
United Kingdom
Hyundai i10
6 October 2021
Pros: Clean, simple.
Cons: Nothing to 'not' like, just a suggestion to improve guidance for customers on finding the pick up booth.
4 June 2021
Pros: Friendly service, everything explained clearly.
Cons: It took a while to find the rental booth as its tucked away on the other side of the main rental car park but its not far and once we received directions from a local we found it easily.
Most Popular Car Hire Deals
Heraklion Airport
Economy
VW Polo or comparable
Heraklion Airport
Economy
VW Polo or comparable
Heraklion Airport
Mini
Hyundai i10 or comparable
Heraklion Airport
Mini
Hyundai i10 or comparable
Heraklion Airport
Economy
Fiat Panda or comparable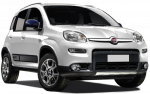 Heraklion Airport
Economy
Fiat Panda or comparable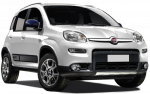 Heraklion Airport
Mini
Toyota Aygo or comparable
Heraklion Airport
Mini
Toyota Aygo or comparable
Heraklion Airport
Intermediate
Peugeot 301 or comparable
Heraklion Airport
Intermediate
Peugeot 301 or comparable
Heraklion Airport
Compact
VW Golf or comparable
Heraklion Airport
Compact
Seat Arona or comparable
Heraklion Airport
Compact
VW Golf or comparable
Heraklion Airport
Compact
Seat Arona or comparable
Heraklion Airport
Compact
Opel Astra or comparable
Heraklion Airport
Compact
Opel Astra or comparable
Heraklion Airport
Compact
Seat Arona or comparable
Heraklion Airport
Compact Elite
Jeep Patriot or comparable
Heraklion Airport
Compact
VW Tiguan or comparable
Heraklion Airport
Compact
Seat Arona or comparable
Heraklion Airport
Compact Elite
Jeep Patriot or comparable
Heraklion Airport
Compact
VW Tiguan or comparable
Heraklion Airport
Compact
Seat Leon or comparable
Heraklion Airport
Compact
Seat Leon or comparable
Heraklion Airport
Intermediate
Kia Sportage or comparable
Heraklion Airport
Intermediate
Kia Sportage or comparable
Heraklion Airport
Minivan
Fiat Doblo or comparable
Heraklion Airport
Minivan
Fiat Doblo or comparable
Heraklion Airport
Minivan
Renault Traffic or comparable
Heraklion Airport
Minivan
Renault Traffic or comparable
Top Suppliers at Crete Airport Heraklion
+306944024738
71601, Airport, Heraklion
£ 65 - £ 93
Working hours

ACARENT
+306995362099 / +302813015014
94 Ikarou Avenue, Heraklion, 71601, Crete
£ 51 - £ 72
Working hours
Autocandia
+302810331433
71500, Kazantzakis Airport, Heraklion
£ 50 - £ 177
Working hours
CarQ
+302811216150
Car Rental Center Heraklion Airport,716 01
£ 65 - £ 99
Working hours

EXER
+306943123333
Heraklion Airport, Heraklion 716 01, Greece
£ 67 - £ 135
Working hours
King's Car Rental
+306998238000
Karaiskaki 21, Nea Alikarnassos 716 01
£ 29 - £ 310
Working hours

Enterprise
+302810226002
HERAKLION NIKOS KAZANTZAKIS, AIRPORT
£ 51 - £ 117

SIXT
+302810280915
Kazantzakis Airport
£ 49 - £ 209
+306972700715 / +302897023988
Nikos Kazantzakis, 716 01, Heraklion
£ 36 - £ 310

National
+302810226002
Heraklion International Airport, Nea Alikarnassos 716 01
£ 59 - £ 132

Budget
+302810390373
International Airport
£ 51 - £ 125
Working hours

Hertz
+302810330452
Heraklion Airport, Heraklion 716 01

Cargini
+302811216150
Heraklion Airport Station, Iraklio 716 01
£ 70 - £ 107
Working hours

WheeGo
+302810240222 / +302810223781
Heraklion Airport N. Kazantzakis
£ 75 - £ 444
Working hours

Autounion
+306932362176
Heraklion Airport N. Kazantzakis, Iraklio 716 01
£ 47 - £ 273
Working hours

+306984631835
Heraklion International Airport N. Kazantzakis 71601 Heraklion Crete
£ 50 - £ 89
Working hours

Alamo
+302810226002
Heraklion Airport, Nea Alikarnassos 71601, Heraklion
£ 46 - £ 109

Avis
+302810390373
Heraklion 716 01
£ 57 - £ 141
Working hours

Europcar
+302103497861 / +302111903006
Heraklion Airport, Ikarou Avenue, Nea Allikarnassos
£ 67 - £ 198
Working hours
Avance Rent a Car
+302810339009 / +302109011300
Heraklion Airport, Iraklio 716 01
£ 76 - £ 76
Working hours
Firefly
+302811100019
Heraklion International Airport
Working hours
Mon:
07:00-07:59; 21:01-23:59; 08:00-20:59
Tue:
07:00-07:59; 21:01-23:59; 08:00-20:59
Wed:
07:00-07:59; 21:01-23:59; 08:00-20:59
Thu:
07:00-07:59; 21:01-23:59; 08:00-20:59
Fri:
07:00-07:59; 21:01-23:59; 08:00-20:59
Sat:
07:00-07:59; 21:01-23:59; 08:00-20:59
Sun:
07:00-07:59; 21:01-23:59; 08:00-20:59
+306980421074 / +306970468096
Airport Kazantzakis, Alikarnassos 716 01, Heraklion
£ 43 - £ 290
Working hours
Dirent a car Greece
+302810336983
Airport Kazatzakis, Nea Alikarnasos 716 01, Heraklion
£ 89 - £ 89
Working hours

Ace Rent a car
+306947998070
Heraklion Airport N. Kazantzakis, Main Terminal, 716 01
Working hours

Optimo Rent
+306944024738
Nea Alikarnassos - Airport Nikos Kazantzakis
Working hours

GreenMotion
+302810344279
Kazantzakis Airport, Iraklio 715 00
£ 37 - £ 162
Working hours

Interrent
+38630611177
Heraklion Airport
Working hours
Zezgo
+302813015014
Heraklion Airport N. Kazantzakis
Working hours

Centauro
+306936112203 / +34966360360 / +302811180090
Leof. Ikarou 87 N, Nea Alikarnassos 716 01
£ 29 - £ 62
+302111875552 / +302810334920
Anapafseos 18,Nea Alikarnassos 716 01
£ 58 - £ 146
Working hours
Carwiz
+306972263348 / +302810344631
Karaiskaki 28-30, Nea Alikarnassos 716 01
£ 35 - £ 117
Working hours

AddCar
+302810281688 / +306989866413
Anapafseos 4, Nea Alikarnassos Heraklio
£ 40 - £ 116
Working hours
Rhodium
+302811810265
HERAKLION AIRPORT 89 Ikarou Avenue
Working hours
ABBYCAR
+302122135282130
AbbyCar Rental, Heraklion Airport, Iraklio 716 01
£ 26 - £ 185
Working hours

Ok Rent A Car
+34902360636
Heraklion Airport N. Kazantzakis, Heraklion, 716 01
£ 46 - £ 79
Working hours

Goldcar
+302811810265 / +34965233425
89 Ikarou Avenue 71601 Nea Allikarnassos, Heraclión, Nea Allikarnassos 716 01
Working hours