Car Hire – Search, Compare, and Save up to 70%!

Autounion at Warsaw Airport
Warsaw Chopin Airport, Żwirki i Wigury 1, 02-143 Warszawa, Poland
0048 571 600 442 / 0048 881 220 551
Pick-up instructions
Departure Hall, Level 2. Please ahead directly to departure hall, take the stairs to Level 2. Office located at entresol.
Drop-off instructions
Please clarify Drop-off instructions with Car Provider upon Pick-up.
Period outside of business hours
Customer Ratings and Latest Reviews
Overall value for money of your rental car
Ease of finding rental desk or representative
Efficiency of the car rental agents
Time spent picking up the car
Time spent dropping off the car
Overall condition of the car
Because we want to make sure each review listed here is left by a real customer, we don't have an option to post a review here. Instead, we ask each and every customer to leave a review after they return their rental. This way, you know that all reviews are authentic, verified, and trustworthy.
United Kingdom
VW Golf STW
27 May 2022
Pros: Ease of car drop off
Cons: Name of the business wasn't on the rental voucher so we spent ages looking for it. No-one was in the office when we finally found it and had to wait a while until someone showed up. Car was dirty on the outside with an empty can under the seat so I doubt it was sanitized if the rubbish was left behind. Engine light was on and oil light was on, there was no wiper fluid on our way back car started to loose power on the motorway I thought we will end up missing our flight.
United Kingdom
Opel Corsa
7 November 2021
Pros: Friendliness of staff.
Cons: Time taken for driver to arrive at Okecie airport and time taken to find the meeting place for being picked up at Okecie airport
Most Popular Car Hire Deals
Warsaw Airport
Mini
Fiat 500 or comparable

Warsaw Airport
Mini
Fiat 500 or comparable

Warsaw Airport
Mini
Fiat Panda or comparable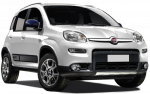 Warsaw Airport
Mini
Fiat Panda or comparable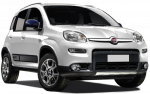 Warsaw Airport
Economy
Opel Corsa or comparable

Warsaw Airport
Economy
Opel Corsa or comparable

Warsaw Airport
Economy
Mazda 2 or comparable

Warsaw Airport
Economy
Mazda 2 or comparable

Warsaw Airport
Economy
Skoda Fabia or comparable

Warsaw Airport
Economy
Skoda Fabia or comparable

Warsaw Airport
Compact
Fiat Tipo or comparable

Warsaw Airport
Compact
Fiat Tipo or comparable

Warsaw Airport
Compact
Opel Astra or comparable

Warsaw Airport
Compact
Opel Astra or comparable

Warsaw Airport
Intermediate
VW Jetta or comparable

Warsaw Airport
Intermediate
VW Jetta or comparable

Warsaw Airport
Standard
Peugeot 508 or comparable

Warsaw Airport
Compact
Jeep Renegade or comparable

Warsaw Airport
Standard
Peugeot 508 or comparable

Warsaw Airport
Compact
Jeep Renegade or comparable

Warsaw Airport
Intermediate
Peugeot 3008 or comparable

Warsaw Airport
Intermediate
Peugeot 3008 or comparable

Warsaw Airport
Standard
Skoda Karoq or comparable

Warsaw Airport
Economy
Skoda Fabia or comparable

Warsaw Airport
Standard
Skoda Karoq or comparable

Warsaw Airport
Economy
Skoda Fabia or comparable

Warsaw Airport
Compact
VW Golf STW or comparable

Warsaw Airport
Compact
VW Golf STW or comparable

Warsaw Airport
Full-size
Opel Grandland or comparable

Warsaw Airport
Full-size
Opel Grandland or comparable

Warsaw Airport
Intermediate
Skoda Octavia or comparable

Warsaw Airport
Intermediate
Skoda Octavia or comparable

Warsaw Airport
Standard
Skoda Superb or comparable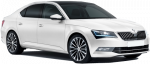 Warsaw Airport
Standard
Skoda Superb or comparable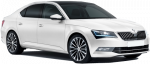 Warsaw Airport
Compact
Skoda Rapid or comparable

Warsaw Airport
Compact
Skoda Rapid or comparable

Warsaw Airport
Intermediate
Skoda Octavia or comparable

Warsaw Airport
Intermediate
Skoda Octavia or comparable

Warsaw Airport
Intermediate
Mazda 6 STW or comparable

Warsaw Airport
Intermediate
Mazda 6 STW or comparable

Warsaw Airport
Standard
Opel Insignia or comparable

Warsaw Airport
Standard
Opel Insignia or comparable

Warsaw Airport
Standard
VW Passat STW or comparable

Warsaw Airport
Standard
VW Passat STW or comparable

Warsaw Airport
Minivan
Fiat Talento or comparable

Warsaw Airport
Minivan
Fiat Talento or comparable

Warsaw Airport
Intermediate
Jeep Compass or comparable

Warsaw Airport
Intermediate
Jeep Compass or comparable

Warsaw Airport
Standard
Skoda Karoq or comparable

Warsaw Airport
Standard
Skoda Karoq or comparable

Warsaw Airport
Full-size
Jeep Cherokee or comparable

Warsaw Airport
Full-size
Jeep Cherokee or comparable

Top Suppliers at Warsaw Airport
Carwiz
+48666402047
Warsaw Chopin Airport,Żwirki i Wigury 1, 02-143 street
£ 18 - £ 103
Working hours
+48665800000
Żwirki i Wigury 1, 00-001 Warszawa
Working hours

Keddy
+48226502564
Zwirki I Wigury 1
£ 52 - £ 93
Working hours

Surprice
+48577096977 / +48505023054
Warsaw Chopin Airport, Żwirki i Wigury 1, 02-486 Warszawa
£ 28 - £ 174
Working hours

Europcar
+48226502564
ZWIRKI I WIGURY 1
£ 64 - £ 146
Working hours

SIXT
+48661999155
Lotnisko Chopina, Żwirki i Wigury 1, 00-906 Warszawa
£ 55 - £ 128

Alamo
+48696081082
ENTERPRISE RENT A CAR, ZWIRKI I WIGURY 1
£ 28 - £ 243
Flex To Go
+48513831559
Chopin Airport, 00-001 Warszawa
£ 23 - £ 74
Working hours

Hertz
+48225001500
Warsaw Chopin Airport Terminal A, Hala Przylotów, DW634, 00-906 Warszawa
£ 58 - £ 70
Working hours

Enterprise
+48696081082
ZWIRKI I WIGURY 1,
£ 32 - £ 268

National
+48696081082
ENTERPRISE RENT A CAR
Working hours

RightCars
+48223073026
Zwirki i Wigury 1 00-001
Thrifty
225001500
ZWIRKI I WIGURY 1 STREET
Working hours

Budget
+48601334285
Okecie, F. Chopin Int'l Airpor
£ 45 - £ 101
Working hours
Viaggiare
+00000000
Żwirki I Wigury, 00-001
Working hours

Avis
+48221139180
Airport-Term.A-Exit1-Arr.Hall
£ 51 - £ 125
Working hours

WheeGo
+48507413651
Warsaw Airport Courtyard By Marriott Hotel
Working hours

GreenMotion
+48883338525
Zwirki i Wigury 1, 00-001 Warszawa
£ 27 - £ 52
Working hours
Rentis
+48519535302 / +48519555000
ul. Żwirki i Wigury 1
£ 39 - £ 90
Working hours

Routes Car Rental
+48666012327
Courtyard By Marriott Warsaw Airport, Ul. Żwirki I Wigury 1, 00-001, Warszawa
£ 26 - £ 237
Working hours
ABBYCAR
48798944344
Żwirki i Wigury, 00-001 Warszawa, Lotnisko Chopina
£ 26 - £ 141
Working hours

Ace Rent a car
+48668332035
Zwirki i Wigury 1, 00-906 Warszawa, Poland
£ 38 - £ 160
Working hours

AddCar
+48881220551 / +48571600442
Warsaw Chopin Airport, Żwirki i Wigury, 00-001 Warszawa
£ 20 - £ 1006
Working hours

MEX RENT A CAR
+48123121727
Zwirki i Wigury 1, Terminal A
£ 54 - £ 118
Working hours
+48123337312 / +48423001452
Zwirki i Wigury 1, 00-906 Warszawa, Poland
£ 23 - £ 257
Working hours