Noleggio auto — Cerca, Confronta e Risparmia fino al 70%!

SIXT a Gerusalemme (in centro)
Sarei Israel 15, 9439029 Jerusalem
00972 508 500 114
Istruzioni per il ritiro
Jerusalem Shamgar
Istruzioni per la riconsegna
Please clarify Drop-off instructions with Car Provider upon Pick-up.
Le offerte più gettonate per il noleggio auto
Noleggio auto a Gerusalemme (in centro)
Economica
Hyundai I10 Aut. o simile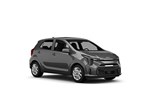 Noleggio auto a Gerusalemme (in centro)
Economica
Hyundai i20 o simile

Noleggio auto a Gerusalemme (in centro)
Compatta
Mazda 2 Aut. o simile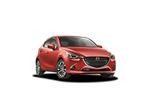 Noleggio auto a Gerusalemme (in centro)
Intermedia
Hyundai Accent Aut. o simile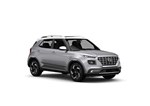 Noleggio auto a Gerusalemme (in centro)
Intermedia
Mazda 3 Aut. o simile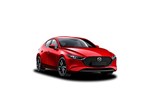 I prezzi indicati sopra sono approssimativi e sono aggiornati alle 20:14 del giorno 2023-03-24. I prezzi possono variare in base alle date della prenotazione, alla durata del noleggio e alla classe del veicolo.
Ti preghiamo di leggere le Condizioni di noleggio di ogni determinato veicolo prima di prenotare, perché alcune condizioni, soprattutto il deposito e la franchigia, possono variare in base alla classe a cui appartiene il veicolo.
Loss Damage Waiver (LDW), Third Party Liability (TPL), Premium location fee, Limited mileage, Modifications, Free cancellation with a full refund up to 48 hours before your pick-up time
Disposizioni relative al chilometraggio
Mileage limitations depends on the rental period. For rental periods of 1-2 days mileage is limited to 250 km per day. For rental periods of 3-28 days mileage is limited to 4000 km per rental. Each additional kilometer will cost an additional charge per km.
Minimum rental age is 21 years. A young driver fee applies to drivers under the age of 24. There is no Senior Driver Fee. The driving licence must have been issued by authorised authorities at least 1 year(s) before the date of the commencement of the rental.
Optional insurance is available for an extra charge. Full Damage Waiver (FDW) is available for the additional charge per day, depending on the car group and rental period. FDW will reduce the excess amount to zero. Glass and Tyre Cover (GTC) is available for additional charge, depending on the car group.
An advance charge approval is obtained for the chosen means of payment as a security deposit. Deposit amount is from 1200-20000 USD depending on the car group. For deposit amount of 10000-20000 USD a two credit cards are required. Please note, that payments with credit card may require the PIN of the credit card
The following credit cards are accepted: Visa, MasterCard, American Express, Diners. Cash is not accepted. Debit Cards and Prepaid Cards are not accepted.At time of pick up customers will be required to pay the amount of the rental and a deposit. Deposit amount will be blocked on customer's credit card until the end of the rental period. In order to rent a vehicle from car group Luxury or Special (PFAR, LDAR, XDAR, XLAR) the driver must present two credit cards. The main driver must provide a physical payment card in their name with enough funds to cover the deposit to pick up the car. The rental company will neither accept virtual credit cards (e.g, GooglePay or ApplePay) nor someone else's card (including family members).
Disposizioni relative all'attraversamento dei confini
For this vehicle it is not allowed to cross the border.
Riconsegna del veicolo in una località diversa
Domestic one way rentals from and to Eilat are free of charge from the third day of rental. For shorter rentals or for rentals in combination with an airport a charge of 90-121 USD applies. For other locations in Israel, one-way rentals are available for 0-31 USD. International one-way rentals are not allowed.
Condizioni per il servizio fuori orario
Out of hours delivery/collection for this vehicle is not available
Extra e servizi opzionali
Available special equipment: GPS navigation system, Child seat (2-4 years old), Booster seat (4-10 years old). Prices for extras are shown on the booking page. Adding additional drivers is allowed. There is an additional charge for each driver. Underage additional drivers are subject to both Young Driver and Additional Driver fees. When picking up the vehicle, all drivers must be present and must provide valid documentation. Within city limits a Delivery/Collection service is available for an additional charge of 20 USD. Outside city limits an extra charge between 30-50 USD will be applied. For pick up and drop off at Ovda Airport (near Eilat) a charge of 80 USD per way will be applied.
Condizioni relative al carburante
A car is provided with the full tank of fuel and it must be returned with the same amount of fuel in order to avoid additional charges of 2.53 USD per liter of petrol or 5.50 USD per liter of diesel.
Roadside Assistance is available 24/7 free of charge.
In Israel tolls and road taxes apply when using Road No. 6 or the Tunnel road in Haifa and the Fast Lane in Jerusalem. These tolls and road taxes have to be paid by the renter after the rental in addition to a handling charge of 12 USD. A Premium Location Fee of 31 USD will be charged for pick up and drop off at the Ben Gurion Airport or Sde Dov Airport. All vehicles must be returned at Terminal 1. If a vehicle is dropped off at Terminal 3, an additional fee of 35 USD will be charged.
A booking can be changed up to 48 hours before the start of the rental (on availability) in return for an alteration charge of 26 USD. Any payment already made towards the rental will not be refunded; nor shall any differential amount be refunded if this alteration leads to a lesser rental cost.
Aliquota fiscale nel Paese
Israeli citizens, Israeli Passport holders also with dual nationality; and B2/B3/B4 non-tourist visa holders pay 17% VAT accordingly to law. For car groups FVMR, EVMR VAT Local Tax of 17% is mandatory for all clients.
I migliori fornitori a Gerusalemme (in centro)
Alamo
+97226252151
24 King David St
Orario di lavoro
Budget
+97239350015
91000 King David Hotel 23, Jerusalem
€ 44 - € 44

Avis
972262490014
19 King David St
€ 102 - € 350
Orario di lavoro

Europcar
+97225001800
King David St 19, Jerusalem
€ 59 - € 111
Orario di lavoro